Group Improvised Storytelling with Dr. Bruce Kirchoff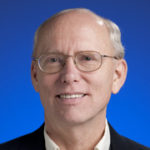 Grab four of your friends and learn to tell improvised group stories.
Improvised storytelling starts with a random prompt and produces rich, compelling stories that are really fun to tell. We know you will enjoy this experience, and with Zoom you and your friends do not have to all be in the same place. Gather your friends and bid on this great opportunity.
We are offering one hour of improvised group storytelling with Dr. Kirchoff. Dr. Kirchoff is a scientist, improviser and storyteller. He is the recipient of three major teaching awards, and is the faculty advisor to the UNC Greensboro Student Improv Troupe. You can see him perform a group improvised story with his story partner Katherine B at the following link: https://youtu.be/MvhvHO6Xy2I .
90 minutes of coaching  Value: $225    Starting Bid: $100
Donated by Dr. Bruce Kirchoff
Terms: coaching-and-workshops
Enter your email below to get notifications of new bids placed on the above item.
Shipping Details
Shipping: n/a
From: n/a
To: n/a
Payment Details
Winner will receive PayPal payment link via email.