Coaching with International Storyteller Richard Martin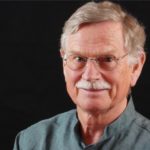 Richard Martin is offering a one-hour coaching session via Zoom.  Richard, born in the UK but long-time resident of Germany, travels the world hearing and telling folk tales, as well as leading workshops. More than 100 stories are in his free video gallery https://www.tellatale.eu/tales/videos/.
Over 30 years a language teacher, many of his tales have teaching ideas. He has been a featured storyteller at many festivals, including H.C. Andersen Festival, Denmark; Asian Congress of Storytellers, Singapore; Beyond the Border Storytelling Festival, Wales; and Kanoon International Storytelling Festival, Iran. Recently Richard told a selkie story in the "Around the World in 90 Minutes" performance, presented by the International Storytelling Network, at CONNECTED: National Storytelling Network Virtual Storytelling Festival.
Donate by Richard Martin www.tellatale.eu . Value: $90.
Terms: coaching-and-workshops
John Hale bid $75.00 on July 19, 2020 5:40 pm
Susan NEWTON bid $50.00 on July 18, 2020 2:13 pm
Anabelle Castaño bid $45.00 on July 18, 2020 8:48 am
Enter your email below to get notifications of new bids placed on the above item.
Shipping Details
Shipping: n/a
From: n/a
To: n/a
Payment Details
Winner will receive PayPal payment link via email.