Steer Your Story: Tools to feel less anxious and more at ease in current times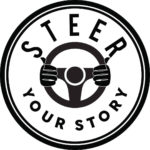 Do you feel scared and overwhelmed?
Are you driven by a sense of urgency and uncertainty?
In light of COVID19, Kristin Pedemonti adapted her healing from trauma workshops to focus on moving through this current unprecedented pandemic while maintaining balance as we walk this tightrope together.
This workshop is designed so you can steer your story, rather than it steering you.
What will we do?
Trauma-informed guided reflections, journaling and small group activities all via Zoom video meeting.
You will learn tips, tools and techniques you can use immediately so you can feel more at ease and less stressed.
What will you learn?
*Understand impact of secondary trauma.
*Identify and unpack your personal fears and anxieties.
*Acknowledge + gently Reframe so you can shift into a more productive and less fear filled narrative.
*Learn how to ask different questions and use new lenses to change perspective, focus on what you CAN control.
The tools and techniques in Steer Your Story are validated and tested through 30 workshops and based on 30+ years of theory and foundation. 30 CE credits from the Canadian Therapeutic Association at the Vancouver School for Narrative Therapy.
In 2019, Kristin Pedemonti toured the US and Canada delivering 20 Steer Your Story workshops for 220 survivors of abuse, addiction, childhood trauma, domestic violence, homelessness, incarceration, trafficking and war.
In 2020 she took the tour online and has continued facilitating in service to those moving through anxiety.
"As a veteran experiencing the threat of unknown and death and also as a Nurse Practitioner dealing with death and dying I have found Steer Your Story incredibly helpful.  My journey came crashing down three years ago when all of my traumas hit me at once and I was left to face them with little help. Steer your story has help me to take the grab the steering wheel and begin to steer my story in a positive direction. Instead of waiting for the stress and the unknown I can steer my story to a place of happiness and tranquility." Heath Tunnell, Veteran and Nurse Practitioner
Donated by Kristin Pedemonti  www.steeryourstory.com
Value: $150
Terms: coaching-and-workshops
John Hale bid $75.00 on July 19, 2020 5:47 pm
crestivo bid $35.00 on July 17, 2020 4:54 pm
Enter your email below to get notifications of new bids placed on the above item.
Shipping Details
Shipping: n/a
From: n/a
To: n/a
Payment Details
Winner will receive PayPal payment link via email.