Empower Your Storytelling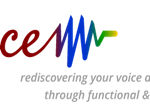 A strong, versatile and healthy voice will bring passion to your stories and life to your characters. Working with the various inter-related components of voice production and performance, this one hour session will touch on body alignment, breath, sound production, voice care, timing, phrasing, emphasis and the power of silence.
A vocal instructor for over 40 years, Ms. Capellari  believes in a holistic approach to vocal training. In order to effectively express the variety of thoughts and feelings behind a story, voice production should be free and focused with the proper breath energy. Correct body alignment is integral to accessing easy and open breathing and enables the performer to move and radiate confidence to their audience.  Ms. Capellari shares her knowledge and ideas gained from personal experience as a singer and performer, offering suggestions for how to incorporate musical elements such as dynamics, tempo and phrasing, into a compelling performance.
Ms. Capellari's studio includes professional and non-professional clients, both singing and speaking, ages10 years to 77 years. Sessions are geared toward the client's vocal needs and goals. Collaboration between Ms. Capellari and her clients is encouraged and essential for vocal growth.   www.revoice.biz
One hour session by Zoom or Facetime. Skype is also a possibility.
Donated by Ms. Riva Capellari .
Value: $45
Terms: services
smagana bid $80.00 on July 20, 2020 8:08 pm
John Hale bid $75.00 on July 19, 2020 5:59 pm
Laura Packer bid $50.00 on July 17, 2020 2:40 pm
Claire Nolan bid $35.00 on July 14, 2020 7:47 pm
Enter your email below to get notifications of new bids placed on the above item.
Shipping Details
Shipping: n/a
From: n/a
To: n/a
Payment Details
Winner will receive PayPal payment link via email.