Help vote on the finalists for NSN's 2021 Grand Slam! One ticket provides entry to both qualifying slams.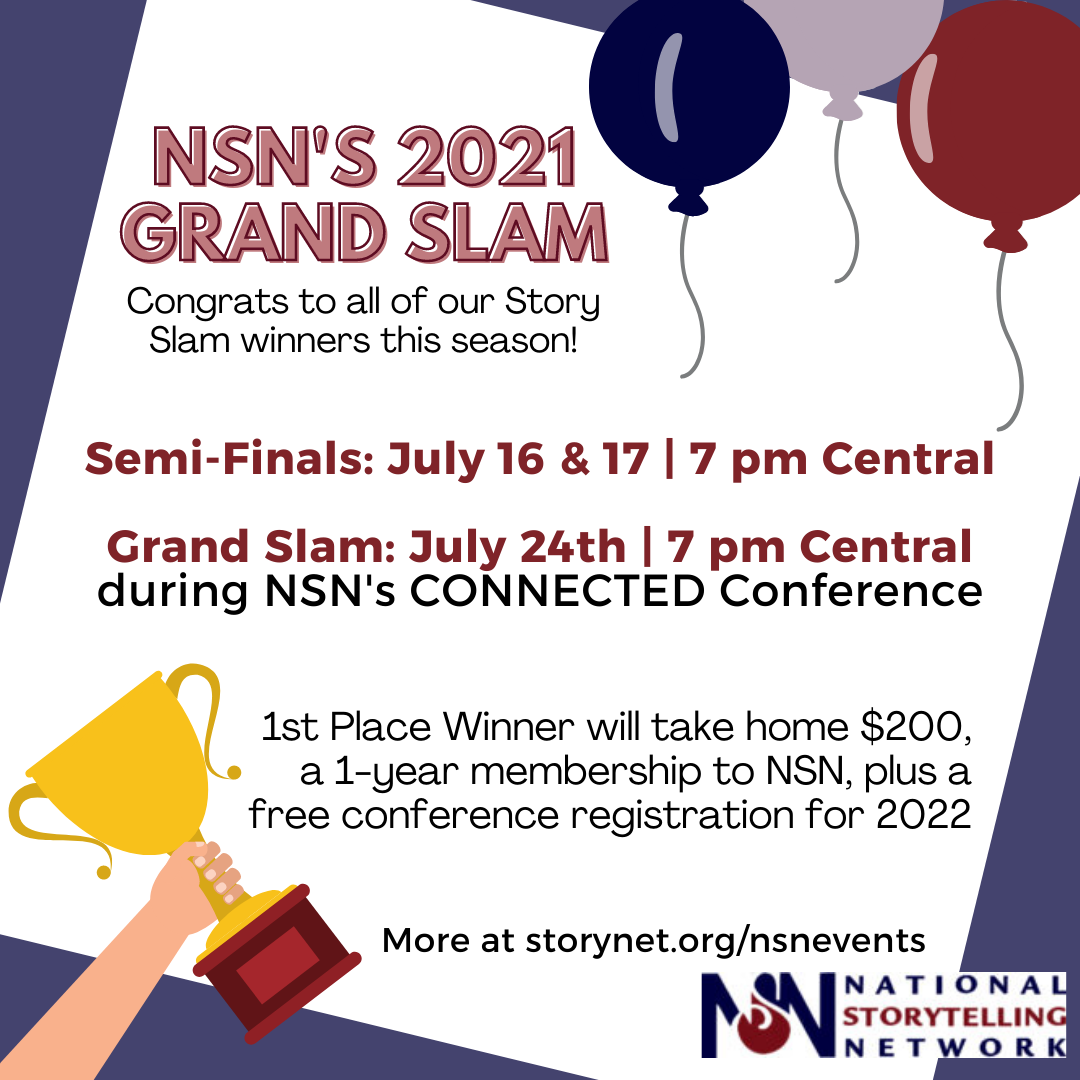 When
July 16th, 2021 7:00 PM through July 17th, 2021 8:30 PM
Event Fee(s)
Story Slam Admission
Patron Ticket Fee
$ 15.00
Suggested Ticket Fee
$ 10.00
Minimum Ticket Fee
$ 5.00
Make an Additional Donation
ERROR: percentagepricesetfield_NFMbsQAQVpVZkamC (Hint: Is the Percentage Price Set Field extension enabled?)
I understand and agree to the recording policy.