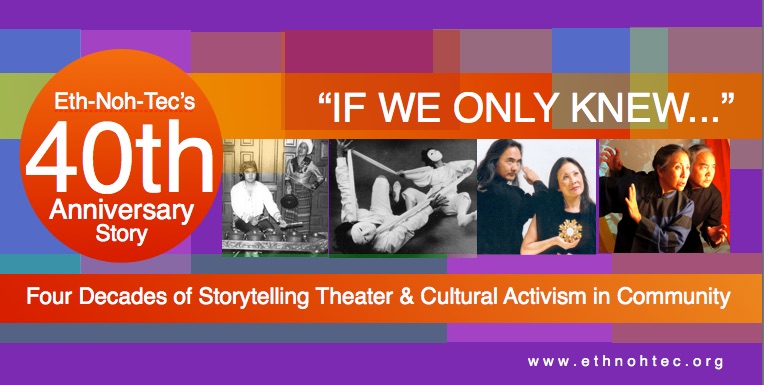 Have you ever wondered what makes a relationship last? What makes an arts organization last? What makes activists keep making good trouble?
Through story, song, and banter, this ONLINE multi-media performance performed by Nancy Wang and Robert Kikuchi-Yngojo of Eth-Noh-Tec, promises to take you on the roller coaster ride of their life as a couple, as artists and as activists, revealing the betrayals and recoveries, the bewilderment and blessings that they encountered on their 40-year journey together. In other words, you'll hear the dirt and the hard-earned successes that Asians are not supposed to talk about! Shhhh….
In "If We Only Knew," Robert and Nancy defy cultural mandates and hang out their dirty laundry with humor and insight, sharing the naivete and the hard-earned wisdom that pushed and pulled them to their 40th year – and counting!
"If We Only Knew" ponders "if we knew at any given moment in our lives what life held in store for us, how would our lives have been different?"
https://www.apiculturalcenter.org/if_we_only_knew