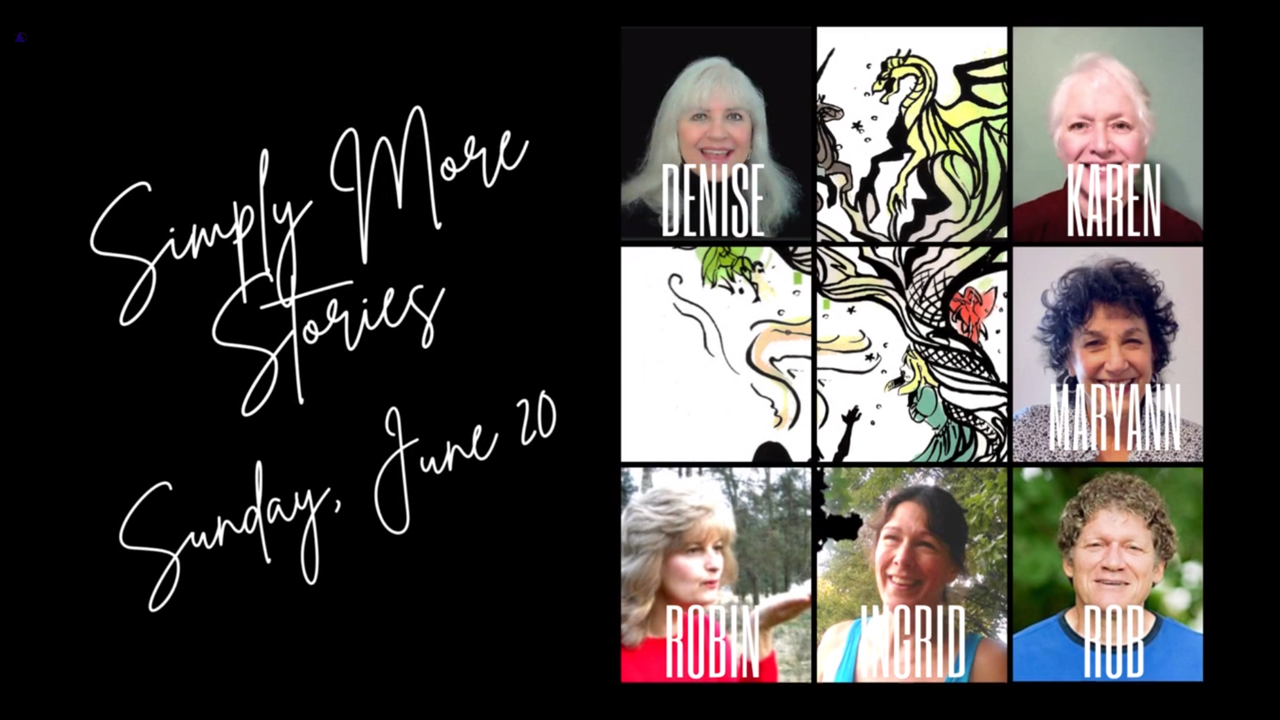 Lehigh Valley Storytelling Guild brings its Family Storytelling Series to a close with a grand finale on Sunday, June 20, featuring the full line-up of 20-21 season tellers. This virtual and pre-recorded program will be available for all-day viewing. Running Time: approx. 90 minutes. Registration is required. This is a PWYW event. Suggested minimum donation: $5/family.
According to Denise McCormack, the series coordinator and creative producer/video editor, "This season has been absolutely incredible, and I'm so proud to be a part of it. The storytellers really rose to the occasion to adapt from live and in-person performances to virtual events, and they did it with aplomb–maintaining that personal connection that we love.
Each month brought with it a unique theme, quality, and style that I'm thrilled to recapture in this last hurrah of the series."
Featured in the final bow are, in alphabetical order, Rob Aptaker, Ingrid Bohn, Karen Maurer, Denise McCormack, MaryAnn Paterniti, and Robin Reichert.
https://lvstorytelling.org/calendar/family-storytelling-series/