Current HSA members must be logged into the NSN website to view the discounted member prices. If you are logged in, you will see your name in the right menu. If you're not logged in, you will see a login area. If you don't remember your login information, please use the "Lost your password?" link at the right. If you are logged in and don't see the discounted price, please contact Danni at the NSN office (danni@storynet.org or 816-883-2040) for assistance.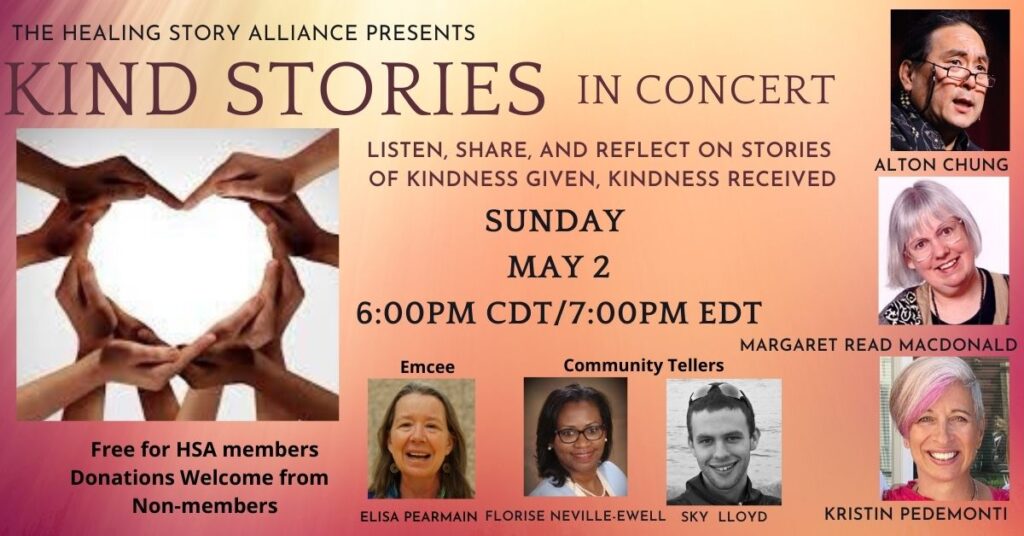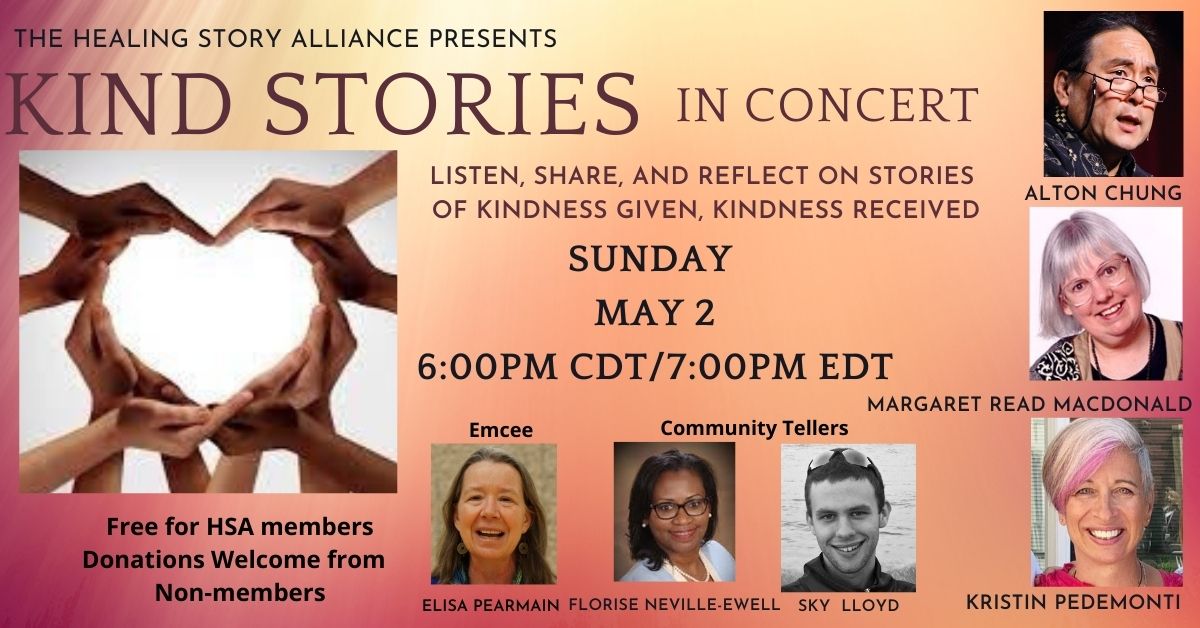 "Kindness is having the ability to speak with love,
listen with patience, and act with compassion."
-Random Acts of Kindness Foundation
Join the Healing Story Alliance for a monthly gathering to share and explore stories of kindness in its many faces and forms. Through folk tales and personal stories, we will dive deeply into kindness through its stories. What is it? How does it impact us and our relationships to ourselves, to each other, to the world? Come and listen to "kind stories" shared by both seasoned tellers and community members and see what memories of kindness emerge for you.
Date: May 2, 2021
Time: 6:00pm-7:30 pm CDT/ 7:00pm-8:30pm EDT
Open Mic Story Share and Reflection: last half hour
Format: The story session opens with a concert of seasoned tellers sharing stories with themes of kindness. During the second half of the gathering, audience members are invited to share a story, moment, or reflection about kindness that emerged for them as listeners.
Purpose: We all need a little more kindness in our lives. Perhaps a story can take us there.
Registration Required: HSA Members attend for free. Donations of any amount are welcome from Non-Members.
Membership: Become a member of HSA. We'd be delighted to have you join us!
For more information, contact: Elisa Pearmain: Elisa@Wisdomtales.com, Sara deBeer: sdebeer@comcast.net Or Lani Peterson: Lani@LaniPeterson.com
"WHEN YOU ARE KIND TO OTHERS, IT NOT ONLY CHANGES YOU, IT CHANGES THE WORLD."
Harold Kushner
ABOUT tHE STORYTELLERS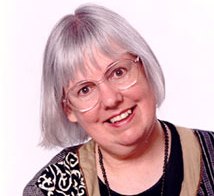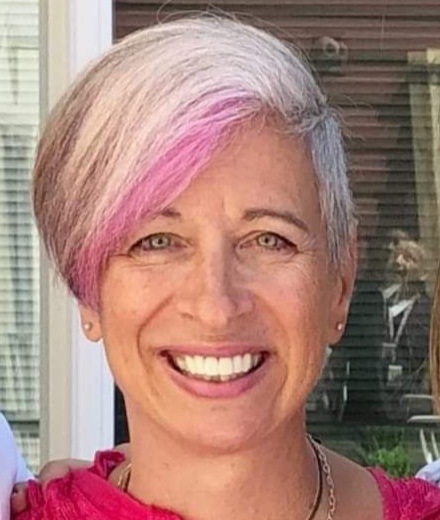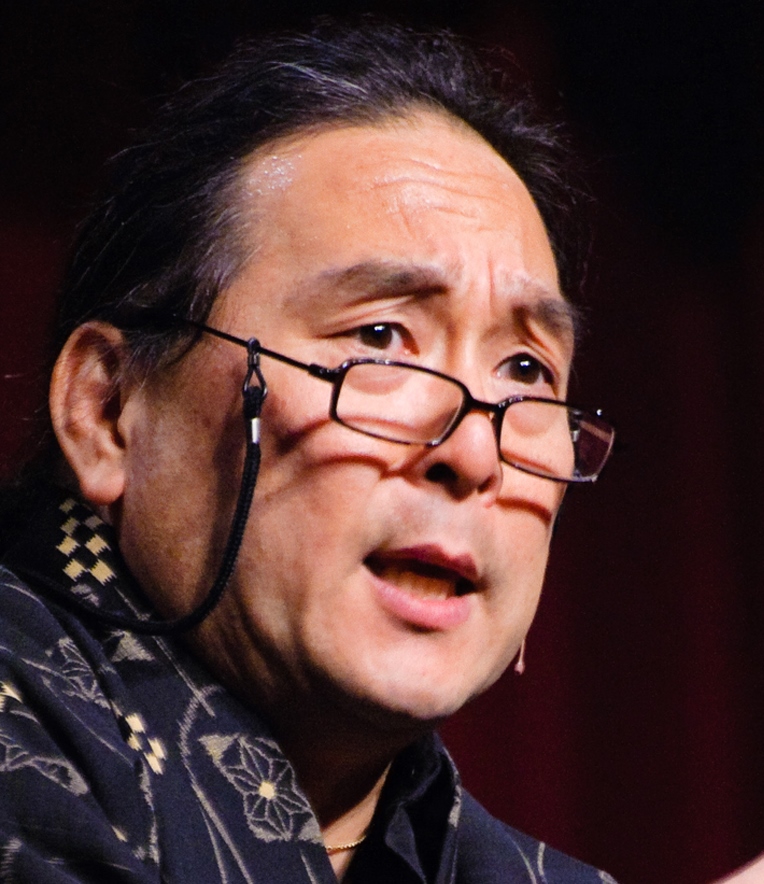 Dr. Margaret Read MacDonald, now retired from her career as a Children's Librarian, tours the world sharing stories and offering her Playing with Story workshops. She is a multiple award-winning author of 400 books on storytelling and folklore topics, including her latest, Kindness Tales: World Folktale to Talk About.
Kristin Pedemonti believes in kindness to everyone, no exceptions. She is a National Storytelling Network StoryBridge Award for her work across cultures; she's performed in 20 countries on 5 continents, her favorite so far, Iran. Not only a performer, Kristin is a published author, a Storytelling Consultant at the World Bank, and Founder/Facilitator of Steer Your (inner) Story; a recovery from trauma program based on Narrative Therapy practices bolstered by the Master's Program at University of Melbourne. steeryourstory.com
Alton Takiyama-Chung, a Japanese-Korean storyteller, grew up with the superstitions and the magic of the Hawaiian Islands. He tells stories from Hawaii, Asian folktales, ghost stories, and stories from the Japanese-Americans experience of WWII, the Plantation Days in Hawaii, and the immigration of the Chinese into the US. He has performed at the Timpanogas and the National Storytelling Festivals, and at several international storytelling festivals. He also is a former Chairman of the Board of Directors of the National Storytelling Network, the national organization for storytellers in the US. (altonchung.com)
Community Tellers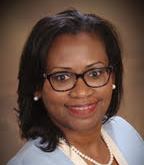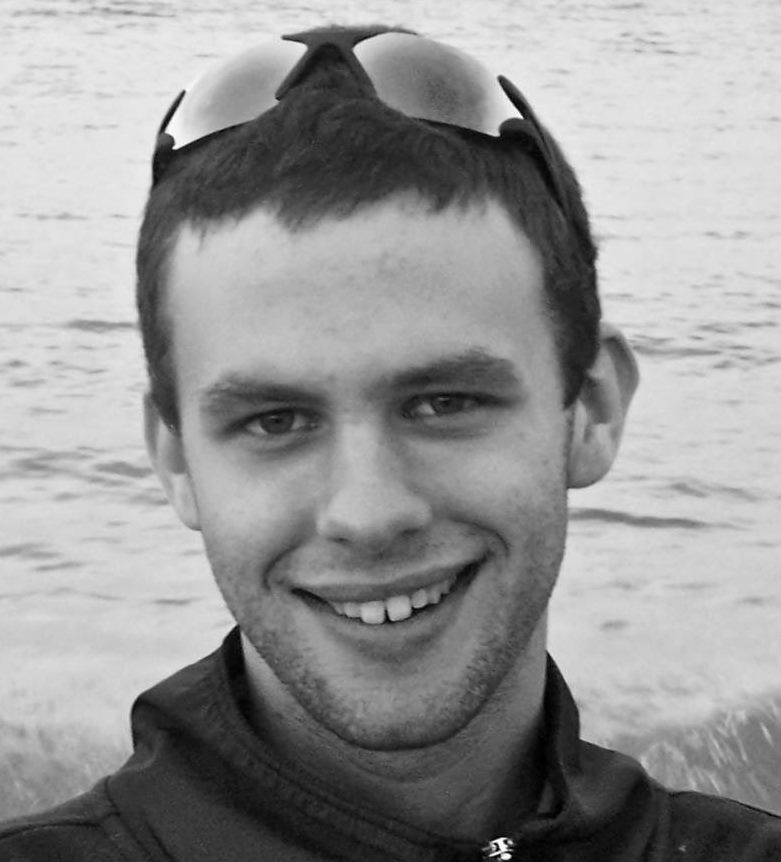 Since graduating with honors from Yale College and Yale Law School, Florise Neville-Ewell has been a lawyer who has practiced law in both the public and private sectors and a tenured law professor. In the mid 1990's, Detroit's Deputy Mayor asked Florise to help thousands of families recover their homes from scam artists. Through that experience, she realized that knowledge about the real estate process and essential documents would have helped them. In conjunction with being the founder of the Ten Commandments of Real Estate Law Society (10CORE® Law Society), a 501(c)(3) nonprofit organization, she is dedicated to educating adults and youth about housing matters.
Sky Lloyd lives in Rural Hardwick, Massachusetts. He enjoys being Music Minister for Unity Of Central Massachusetts on Sundays, playing his Native American Flute, spending time with trees in the woods, practicing Meditation, presence, compassion and listening with others. It is in the stillness and tranquility, that music comes to him. He believes that life can taste very sweet, when utilized in the right way. He enjoys being a friend to others and spending time with his parents' chickens. He says, "Animals can teach us valuable lessons. They are true guardians of being."
Emcee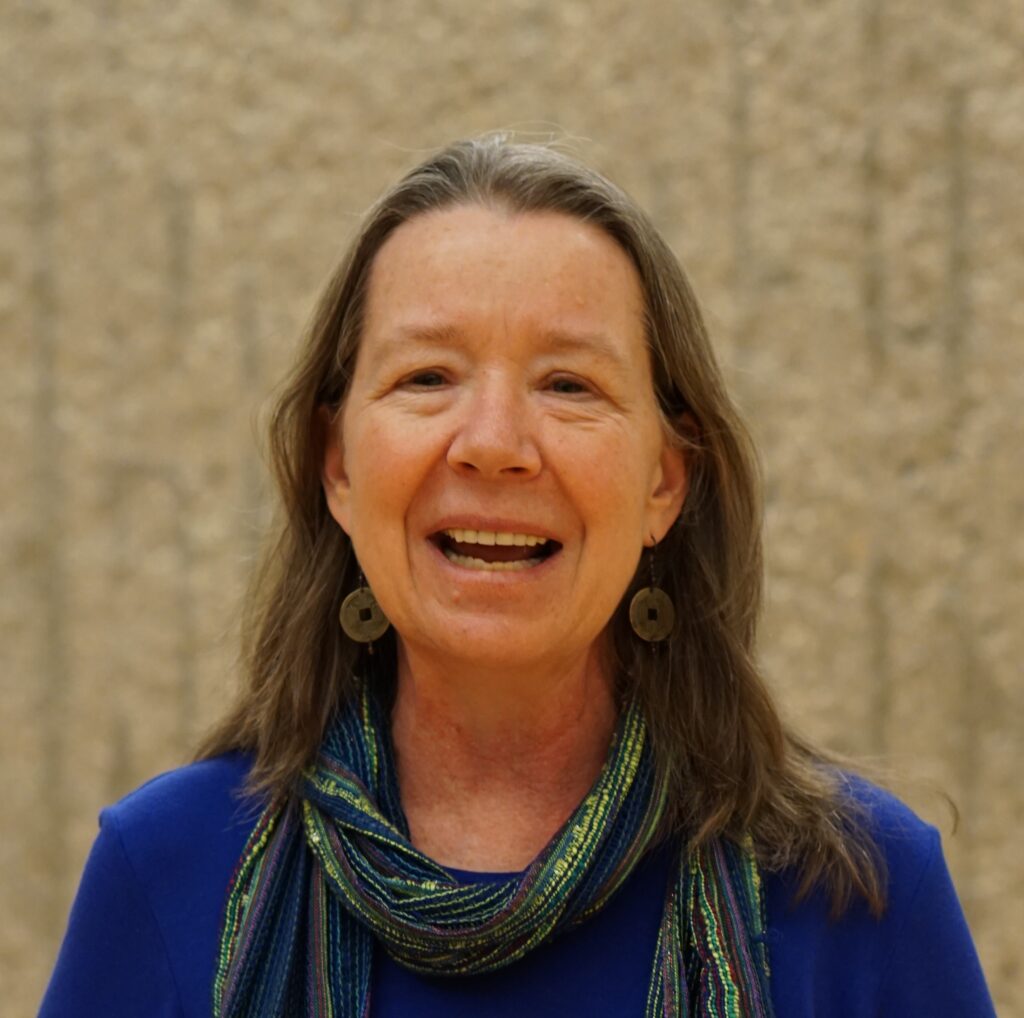 Elisa Pearmain is a licensed psychotherapist who has been telling stories professionally and leading therapeutic storytelling workshops for over 30 years. She is the award-winning author of two collections of wise tales, and a double CD called, Forgiveness: Telling Our Stories in New Ways. She is on the Executive Board of the Healing Story Alliance.