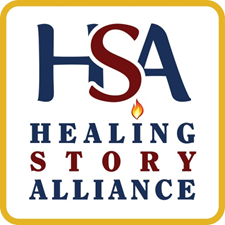 Join HSA by Joining our Mailing List
HSA is no longer a membership group requiring dues. We are an open community and an alliance of storytellers and practitioners from a wide range of fields that support Storytelling as a healing art. Please join us by joining our mailing list to stay informed of our programs and resources.
Join the HSA Listserve to connect with others who are also exploring ideas, resources, and stories related to applied healing storytelling.

Executive Collaborative Committee
The HSA Executive committee is comprised of volunteers who guide the activities of Healing Story Alliance and facilitate its programming.