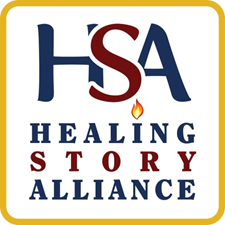 We invite you to explore the applied use of stories and resources supporting social justice, peace, healing the Earth, and more. We thank those who have generously contributed their knowledge and experience to this evolving compilation.
Somewhere on this planet, at any given time, human beings are at war. What can we do? How can we contribute our voices? As storytellers, we have an exceptional tool for helping to promote tolerance and understanding. It has been said that you can't hate people once you've heard their stories.
This page features stories contributed by storytellers working in environmental settings or on educational projects with an environmental theme. We are focusing on uplifting stories that empower and encourage listeners to honor the environment and take action.
Healing Story Social Justice Initiative
On this site you will find Stories of Resistance, Resilience, Compassion and Community, along with discussions of how the stories have been, or can be, useful. The stories found here have been selected by Tellers who are active as users of story for healing and social justice purposes. You are welcome to use these stories and share your experience on our comment form. You will also find articles and references to collections of stories and other useful material in the Resource section of our website.
Health and Healing (Medical/Mental/Spiritual)
To be developed
Welcome to "A Pride of Tales," stories that celebrate the lives of lesbian, gay, bisexual, transgendered, questioning (and/or queer) and intersex people, and our allies (LGBTQIA). We are excited to create a resource for discovering and sharing these often overlooked tales.
Guidelines for Applied Storytelling
These guidelines written by Christy West focus on work with traditional tales-folktales, fairy tales and myth. Slightly different issues may pertain where the emphasis is on personal narrative. My hope is that, as a knowledge base develops, more tellers will feel inspired to seek out challenging new opportunities and then that they will share their experiences with the broader community.