4x4:Four Stories by Four Storytellers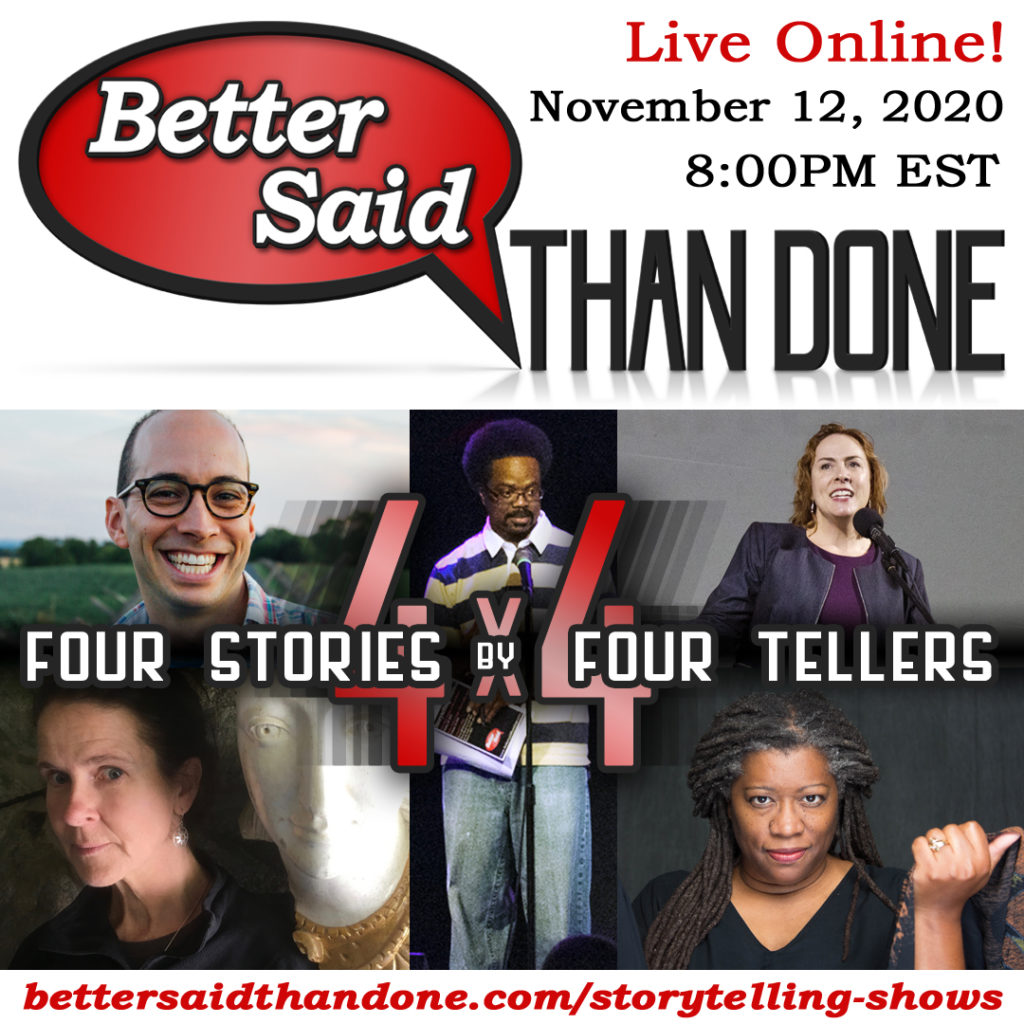 Join Better Said Than Done for our LIVE ONLINE Storytelling Show
4x4: Four Stories by Four Storytellers
With host Nick Baskerville, and storytellers Adam Booth, Ingrid Nixon, Jessica Robinson, and Donna Washington. Storytellers will each perform a 15 to 20 minute story from the comfort and safety of their own homes.
Pay what you can. It's a $5 minimum/$20 suggested contribution. Proceeds split among storytellers.
Register soon. Ticket sales close at showtime but we recommend purchasing at least 30 minutes before.
Tickets on sale at:
https://www.bettersaidthandone.com/2020/10/05/four-by-four-november/
The audience can comment, wave, clap, and be appropriately inappropriate in the comments section of our live on Zoom show. And, since we won't see you, come as you are.
Window into Nick's living space opens at 7:53pm.
Show starts at 8pm EST.
You should receive the Zoom login information immediately after registering. Check the email you use on Paypal and check your junk folder if you do NOT see it. Try to login a few minutes before show time to make sure you can gain entry.
All ticket holders will receive a link to the recorded show approximately 48 hours, in case you miss any part of it or just want to watch it again!
Contact us at stories (at) bettersaidthandone (dot) com if you still do not see the email.
PLEASE NOTE: Once the show starts, we cannot respond to emails. PLEASE double check you have the login prior to 8pm EST on November 12!
4x4:Four Stories by Four Storytellers