A Winter Solstice Celebration of Myth, Music and Song with Diane Edgecomb and musical friends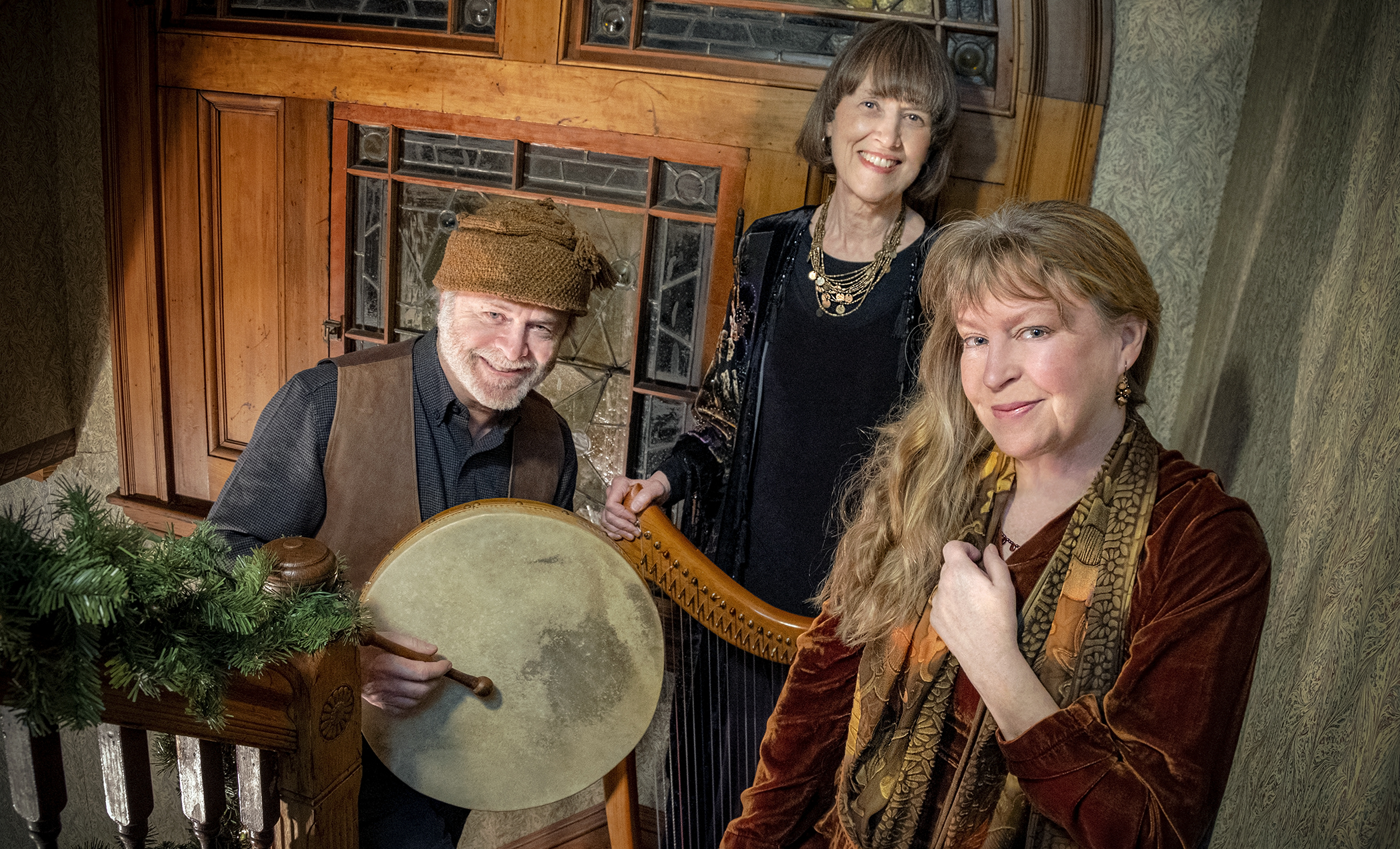 From Darkness to Light: A Winter Solstice Celebration of Myth, Music and Song is available as a Vimeo on Demand this year for the first time and will remain available throughout the entire holiday season: December 18th - December 26th. This beautiful two-camera video was filmed in New Hampshire Theater Project's intimate theater in 2016 and 2017 and captures the essence of Diane's annual story and music Winter Solstice event. The $15 ticket gives access links to the two-act performance for the entire length of the viewing period.
About "From Darkness to Light"
Celebrate the Winter Solstice with haunting legends of light, evergreen traditions, and entertaining tales surrounded by traditional and original music and song. Oracle award winning storyteller Diane Edgecomb has researched and brought to life many unusual tales of the longest nights including the Legend of the Mistletoe from Scandinavia, humorous English Wassail traditions, and the poignant Greek myth of The Halcyon Days of Peace. Accompanied by Celtic harper Margot Chamberlain and multi-instrumentalist Tom Megan this performance offers a fascinating look at the myths that give meaning to winter holiday traditions. Songs evocative of the season and lovely instrumental melodies round out the event.
A Winter Solstice Celebration of Myth, Music and Song with Diane Edgecomb and musical friends