Commemorating the Hiroshima Bombing with Storyteller Megumi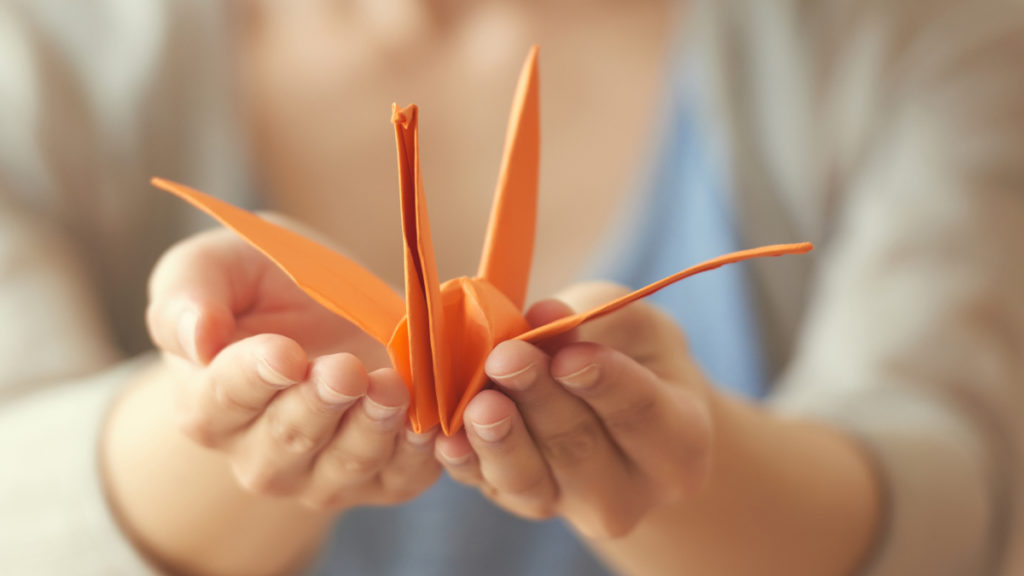 Bilingual storyteller Megumi tells the story of Sadako, a 12 year old girl who symbolizes world peace, then provides instructions on how to fold paper cranes. Best for adults and mature children age 10 and older.
Free online event from the Menlo Park, California Library, with funding support from the Friends of the Menlo Park Library.
Commemorating the Hiroshima Bombing with Storyteller Megumi