Dark & Stormy 2020 - Halloween Tales to Thrill & Chill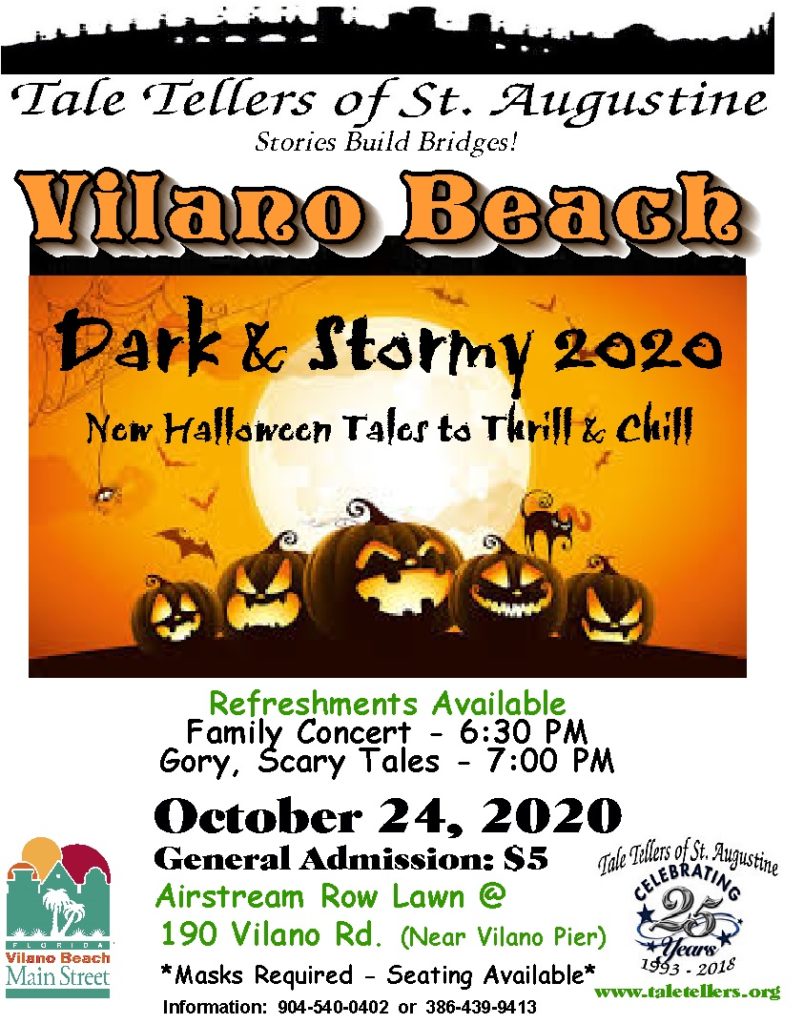 Tale Tellers of St. Augustine brew a cauldron of unnerving, haunting tales.
Family Concert: 6:30 PM; Gory, Scary tales for 12&Up: 7:00 PM. Parental discretion recommended for second set.
General Admission: $5.
OUTDOOR VENUE. Protective masks required. Refreshments. Free parking. Costumes encouraged.
Information: 904-540-0402, 386-439-9413, http://www.taletellers.org. Or info@taletellers.org.
Location: Airstream Row Lawn (Near the pier), 190 Vilano Road, Vilano Beach, St. Augustine, FL.
Dark & Stormy 2020 - Halloween Tales to Thrill & Chill