From Soup To Nuts ~ A Veritable Feast of Stories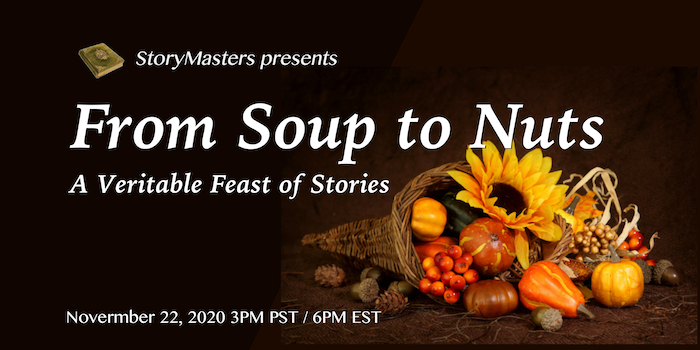 Join StoryMasters for a cornucopia of original tales!
As the Holiday Season nears, you're invited to sample 6 tasty treats at an afternoon of scrumptious storytelling.
From fantastic fables to humorous side splitters to dramatic family exposés, we are presenting a feast of formats and flavors. Sweet, spicy, or savory, our stories are served up for an adult audience. So pull up a chair. And don't forget to Bring Your Own Beverage!
From Soup to Nuts is hosted by StoryMasters, an advanced Toastmasters club committed to helping members perfect their skills in the ancient art of storytelling.
From Soup To Nuts ~ A Veritable Feast of Stories