How to fracture a fairy tale - a three session class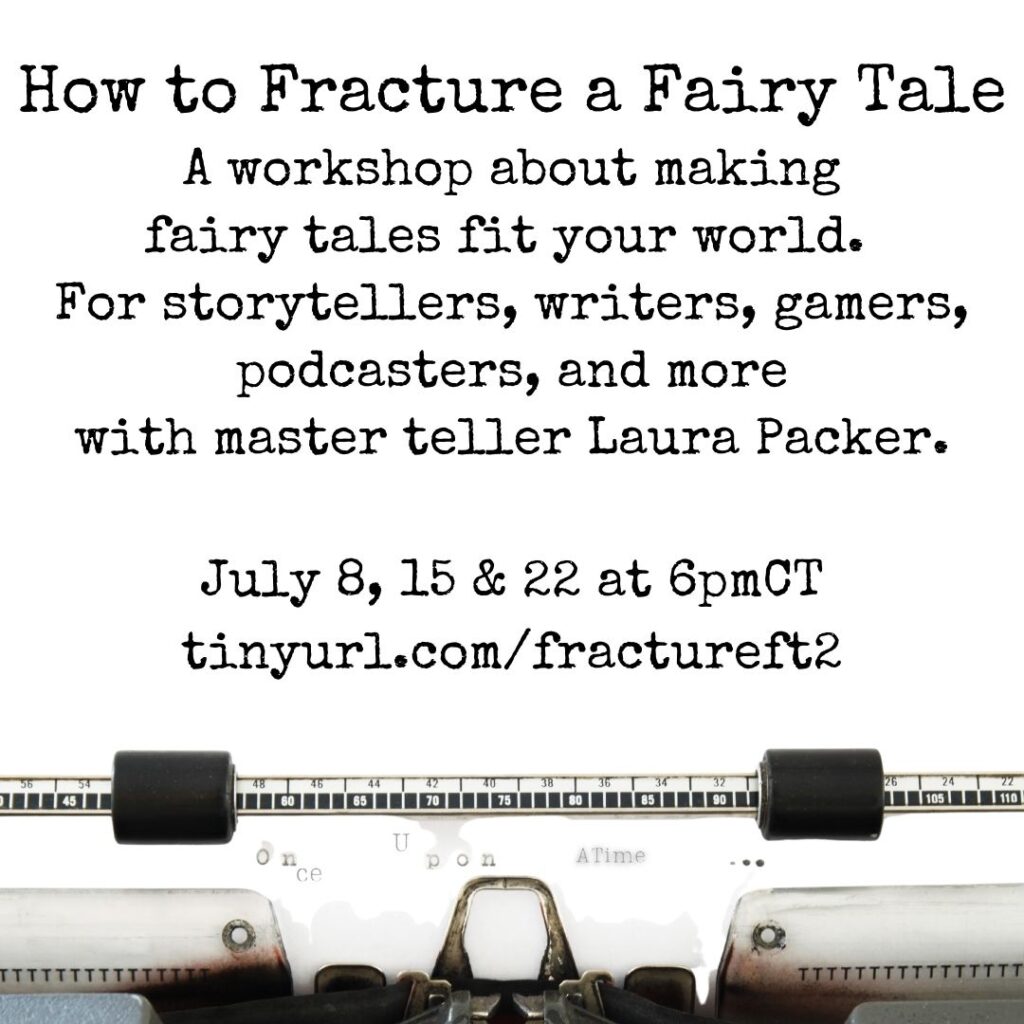 From Disney to comics to movies to games and more, fairy tales are everywhere. They shape our hopes and dreams, and offer a path through the dark woods.
This immersive, interactive three-session workshop will deepen your understanding of these ancient tales and guide you to take an existing story, break it open, and recraft it for your own needs or create a brand new fairy tale that feels like it's been around for generation.
This class has three sessions, July 8, 15 & 22 at 6pm CT, each class lasting 90 minnutes. Expect to write, tell, discuss, and dive deep into fairy tales in a supportive environment. This workshop is appropriate for high school students and adults. It is not recommended for younger people because of the length and possible content of some of the stories. No stories will be censored though content warnings are required. Each class session will include lecture, demonstration, discussion, and workshopping.
Laura Packer is a master storyteller whose fractured fairy tales have been shared with adults and families around the world. She holds a degree in folklore and mythology, and has been stodying fairy tales for her entire life. Find out more about her at laurapacker.com.
How to fracture a fairy tale - a three session class