Humor-Us ... Stories of Wit Well Told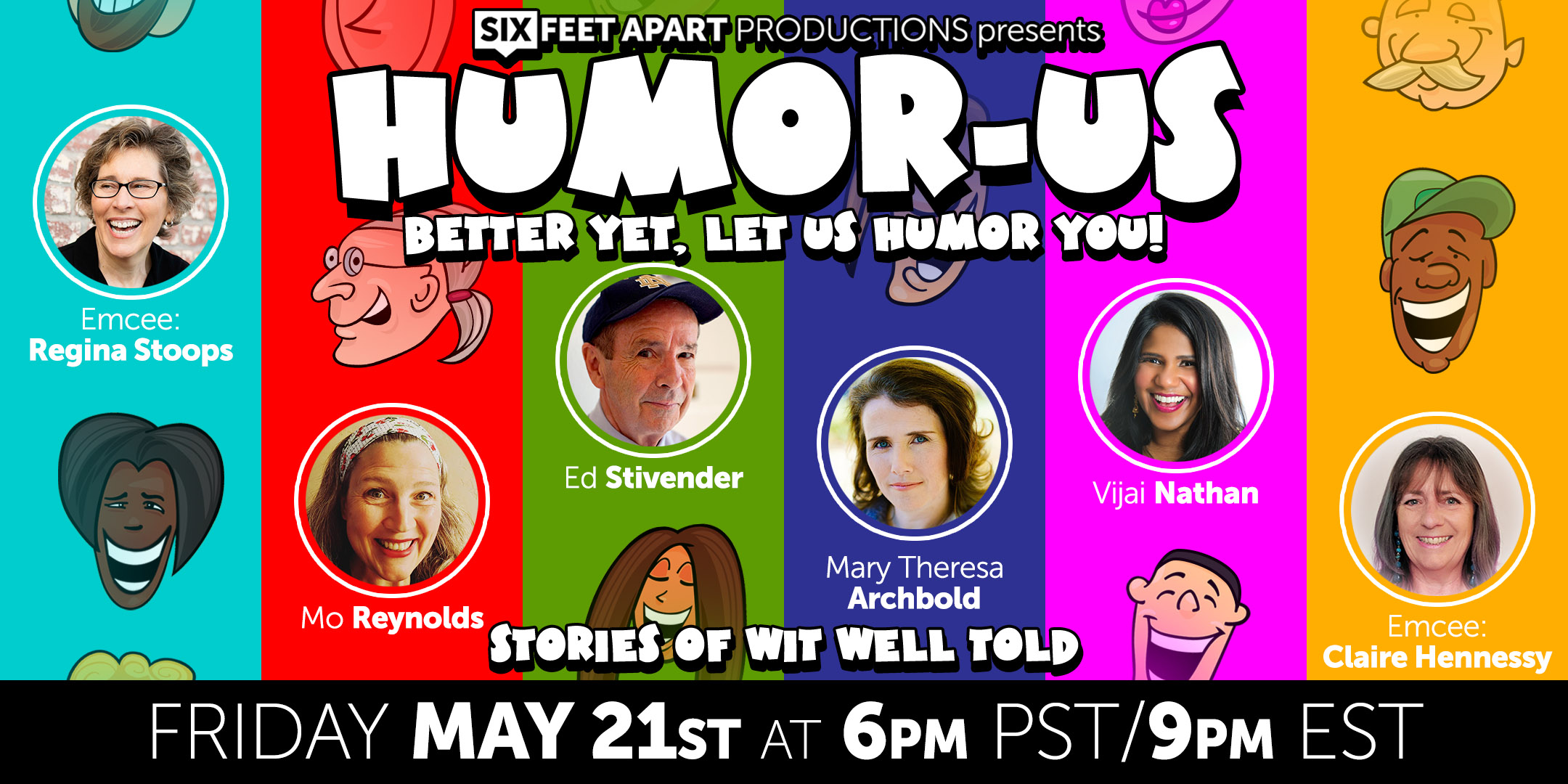 Humor-Us...Or better yet, let us humor you!
Stories of Wit Well Told!
With Ed Stivender, Mo Reynolds, Mary Theresa Archbold and Vijai Nathan
Join us for stories to lighten your day with laughter. Traditional or personal, stories told to bring a smile and a chuckle. What better way to celebrate National O. Henry Pun-Off Day?
This is a virtual online show streaming on YouTube Live. Tickets are pay what you can starting at $1.00 and up.
Want to be in the Zoom room with our storytellers? Be part of the live virtual audience with our Backstage Pass ticket option.
Humor-Us ... Stories of Wit Well Told