Kuumba Storytellers of Georgia 25th Anniversary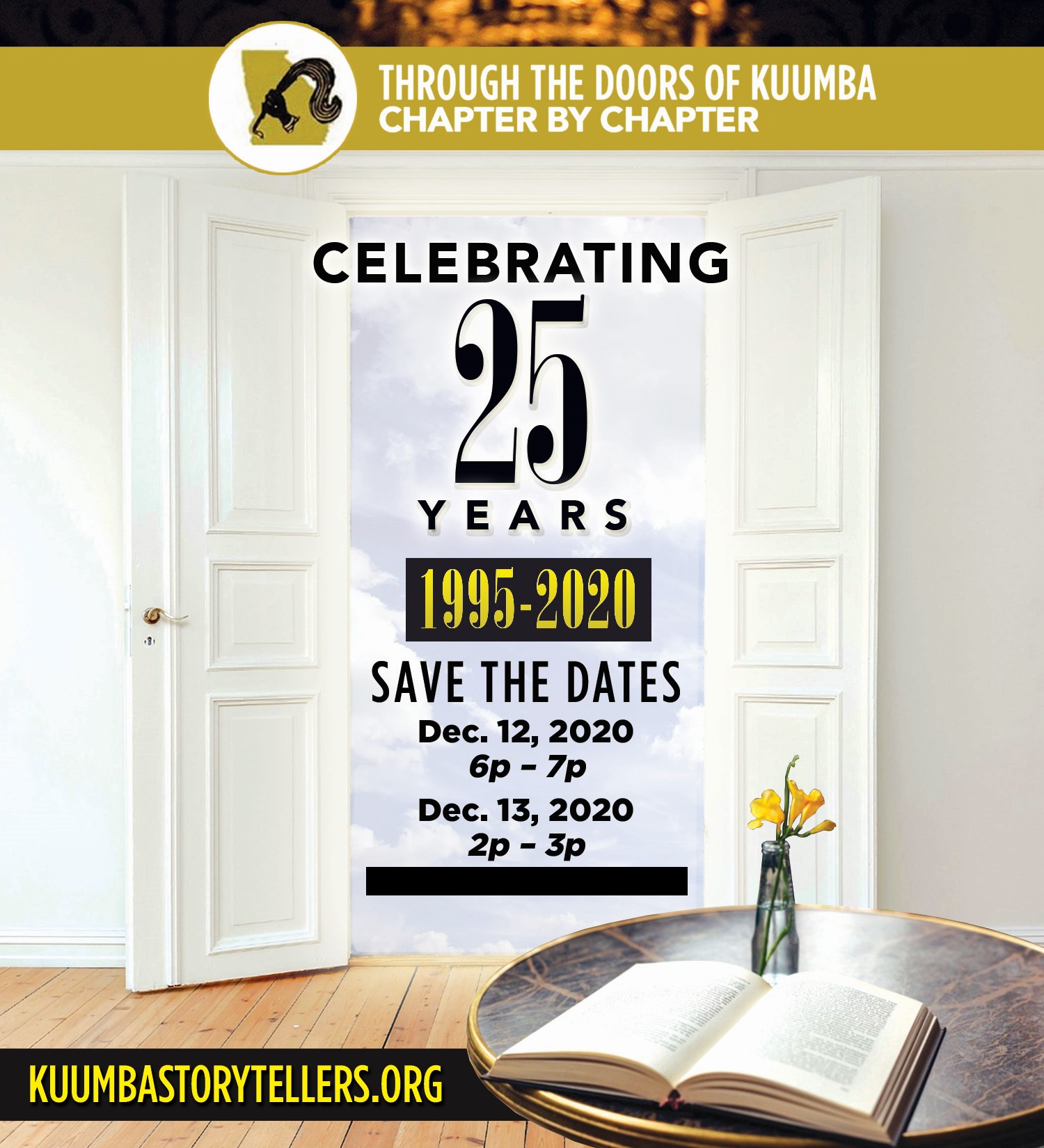 Come help Kuumba Storytellers of Georgia celebrate 25 years of telling it well in the ATL at this two-day affair on December 12th and 13th!
You will hear from the Kuumba Founders - Barbara Cheeseboro, Cathy Matthews, Curtis Richardson, and Cynthia Watts!
Also speaking are the past Kuumba Presidents and current President Gloria Elder!
And of course, there will be plenty of stories!
Register here for one or both days!
Registration Link: https://us02web.zoom.us/meeting/register/tZIpde6oqT8vG9IqVwXp1CoxMiemJIjy9IsH
December 12th 6pm – 7pm EST
Special Guest: Mama Linda Goss – Cofounder of the National Association of Black Storytellers
Kuumba Storytellers: Amy Johnson, Gwendolyn Napier, Javon Culver
December 13th 2pm – 3pm EST
Kuumba Tellers: Akbar Imhotep, Esther Culver, Vern Bailey
Featured Teller: Charlotte Blake Alston – Master Storyteller, Narrator, and Librettist
For more information
Website: http://kuumbastorytellers.org/
Email: info@kuumbastorytellers.org or chettergalloway@gmail.com
While registration is free we welcome donations for the event. Suggested donation is $25 in celebration of 25 years!
Donations can be made here: http://kuumbastorytellers.org/product/general-donation/
Kuumba Storytellers of Georgia 25th Anniversary