LVSG Family Series: Imagine A Story with Ingrid Bohn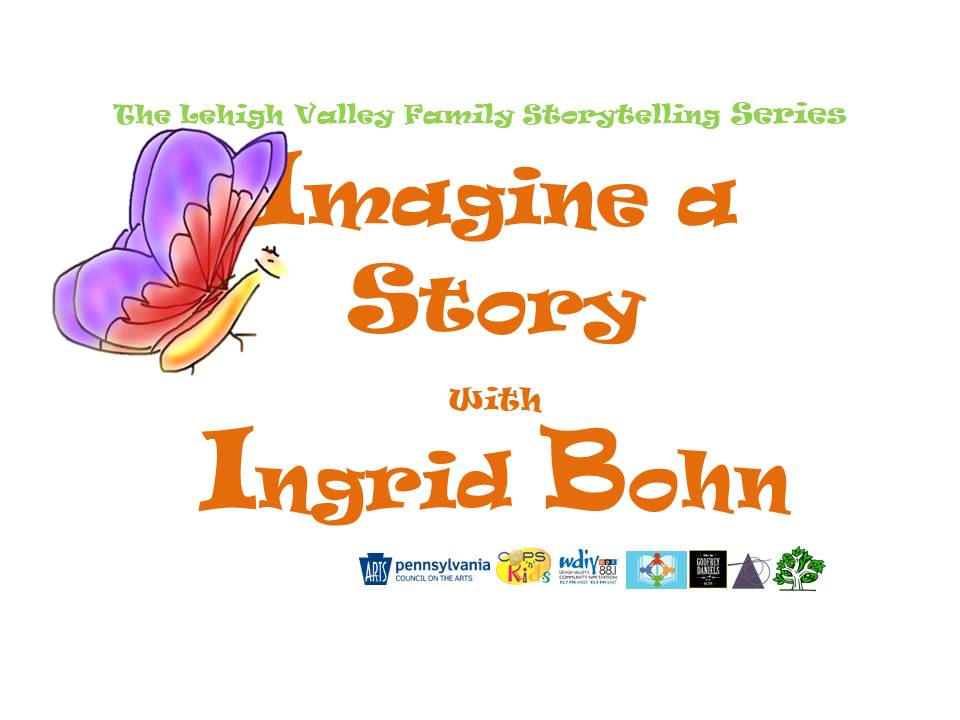 LVSG and storyteller Ingrid Bohn invite audiences to Imagine a Story as part of the LVSG Family Storytelling Series, virtually all day, Jan. 17
Register Now.
About this Event
Lehigh Valley Storytelling Guild continues its Family Storytelling Series with Imagine A Story featuring Ingrid Bohn and her people-pleasing prose and poetry for kids of all ages, on Sunday, January 17. This virtual and pre-recorded program will be available for all-day viewing. Running Time is approximately 45 minutes. Registration is required. This is a PWYW event. Suggested minimum donation: $5/family.
According to Denise McCormack, the series coordinator and creative producer, "The Family Series is a wonderful opportunity to introduce people of all ages to the art of storytelling and to a wide variety of storytellers with all kinds of stories and styles of telling. This year, we're especially excited to outreach to our local community as well as to a whole new scope of newcomers by means of virtual presentations. We expect that each month will bring something new and improved as we work to adapt and hone this new world of technology in a way that preserves the integrity and grip of the storytelling experience. "
About the Teller
Ingrid Bohn entertains people in story and song and has been active in theater productions for over 30 years. She is an Interactive Theater and Storytelling artist with something for everyone and appears throughout Pennsylvania and New Jersey.
LVSG Family Series: Imagine A Story with Ingrid Bohn