Megan Wells Featured at The Story Space online, Tue 07/20/2021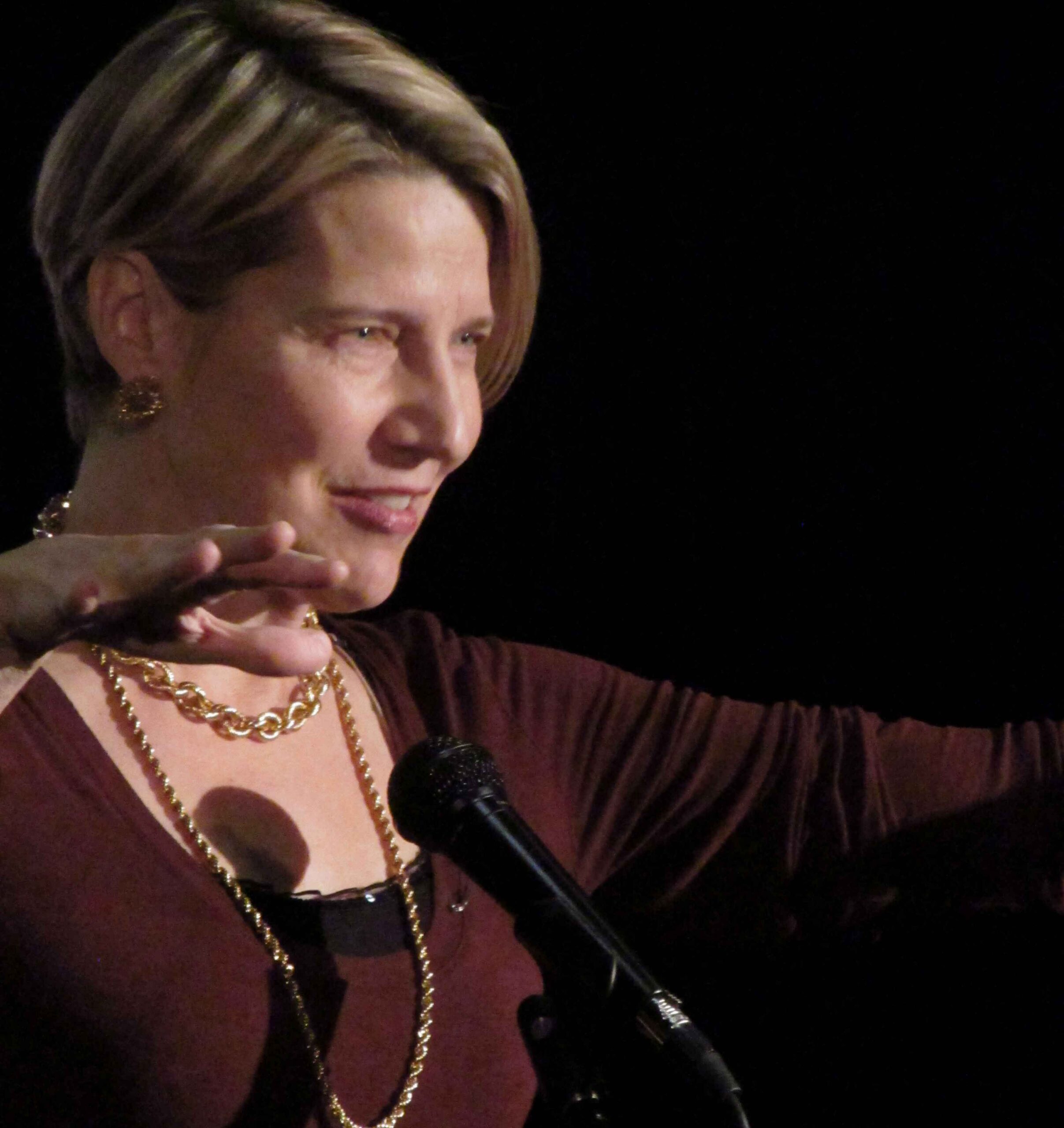 The Story Space online
Every Tuesday from 6:45-9:00 P.M. EDT
Please Note: We are now on EDT (Eastern Daylight Savings Time), 4 hours behind GMT, or UTC-4
To attend the event
1. Go to http://www.StorySpace.org
2. Click on the Meeting Invitation link in the Banner for the instructions
(A new invitation will be posted every Tuesday morning).
To learn more, or be on our mailing: info@storyspace.org
There is an $8 requested donation: http://www.storyspace.org/Kitty.asp
(Donation is separate from entry, and you can donate at any time).
Megan Wells:
Megan Wells is in love with story. Who knew. She certainly didn't know until her mid 30's. Prior to this "awakening," Megan was in love with theater. That passion began at age seven when Snow White and the Seven Dwarfs walked into her hospital room (she was in traction for two months with a busted elbow). Theater is in Megan's body; Story is in Megan's heart. They seem to dance together most of the time. She CAN be still and just tell with words but mostly you'll see her body coming right along with the words. Megan has a deep commitment to long-form, she tackles the big old myths as well as literary classics – shaping them for modern listeners. Touring professionally for thirty years now, I think it is safe for Megan to claim story as her life work. She coaches too. Is she a storyteller who coaches or a coach who also tells? Hard to tell these days – the passion for both are fairly neck in neck. There are awards and fancy credits for which she is grateful. The repertoire and all that is on her website: meganwells.com.
Feature's website: https://www.meganwells.com/
There is an $8 requested donation.
The Story Space runs every Tuesday Night from 6:45 – 9:00 P.M. EDT.
Storytelling of all types and styles, in a friendly, cooperative venue where seasoned tellers and newcomers alike are received with full attention.
There are no content restrictions, other than prohibiting deliberately offensive language.
Try out a new story, spin an old favorite, or just listen.
No Topics. No Competition. No Judging. Just Stories.
In the spirit of Brother Blue.
There is an $8 requested donation. http://www.storyspace.org/Kitty.asp.
Signup for Open Telling (8-minute slots) starts at 6:45 P.M. EDT.
Open Telling starts at 7:00 P.M. EDT sharp.
Followed by the Featured Teller at around 8:00 P.M. EDT.
To learn more, or be on our mailing list: info@StorySpace.Org
"Programs Subject to Change"
www.storySpace.org
Megan Wells Featured at The Story Space online, Tue 07/20/2021