Olga Loya Featured at Story Space online Tue 08/25/2020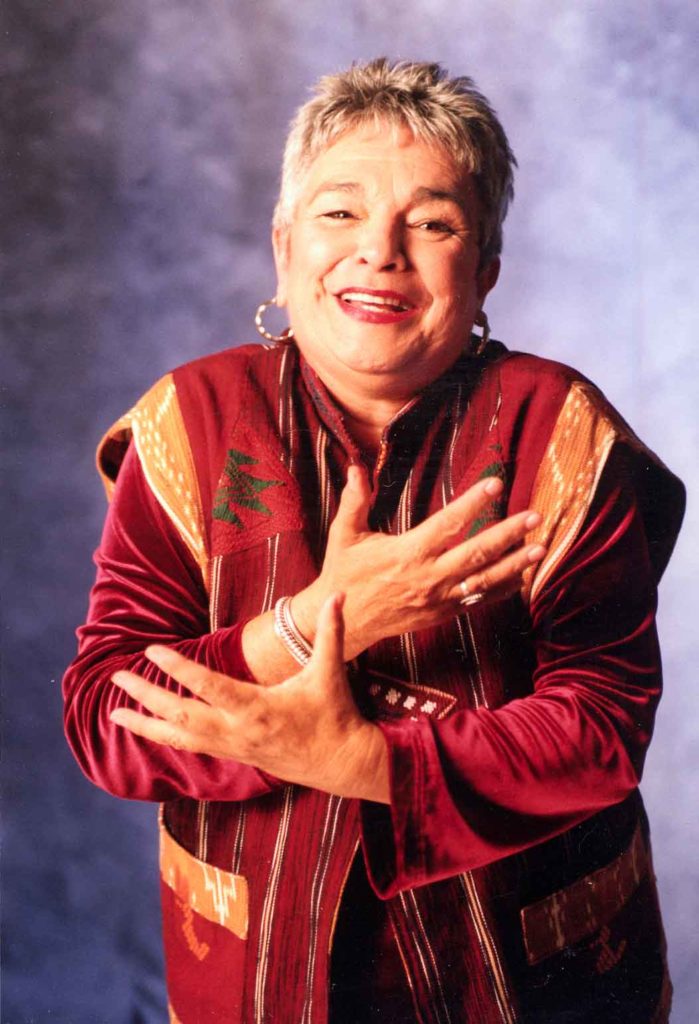 Zoom Online
email gail@gailherman.net
United States
413-203-5247
The Story Space online
Every Tuesday from 6:45-9:00 PM EDT
To attend the event
1. go to http://www.StorySpace.org
2. Click on the word invitation for all the instructions
including how to put your name in the tin for open telling.
New content is posted each Tuesday morning.
To learn more or be on our mailing list send email to: info@storyspace.org
There is an $8 requested donation: http://www.storyspace.org/Kitty.asp.
Olga Loya:
is a Latina storyteller, performance artist, writer and teacher, Olga Loya uses a dramatic mix of Spanish and English to share traditional tales from Latin America as well as stories from her own varied and colorful life growing up in East Los Angeles. Known nationally and described as an "alchemist" who can conjure up images and fill them with life, her shows are bursting with color and passion. Stories inspired by legend and current headlines, reality and dreams, ancient myths and personal experience, healing stories and tales of extraordinary women are shared with imagination and exuberance as Loya uses her voice, body and sometimes music and dance to draw her audience into the imaginative and surprising worlds of the tales she tells.
Feature's
website: http://www.olgaloya.com/
YouTube: http://www.youtube.com/olgaloya
There is an $8 requested donation.
Every Tuesday night is Story Space from 6:45 – 9:00 P.M. ET.
Storytelling of all types and styles in a friendly, cooperative venue where seasoned tellers and newcomers alike are received with full attention.
There are no content restrictions, other than prohibiting deliberately offensive language.
Try out a new story, spin an old favorite, or just listen.
No Topics. No Competition. No Judging. Just Stories.
In the spirit of Brother Blue.
There is an $8 requested donation. http://www.storyspace.org/Kitty.asp.
Signup for Open Telling (8-minute slots) starts at 6:45
Open Telling starts at 7:00 P.M. EDT sharp.
Then around 8:00 PM EDT we have the Featured Teller.
Story Space website: http://www.storySpace.org/
Story Space Face Book page: https://www.facebook.com/The-Story-Space-177178758969270/
Story Space eMail: info@StorySpace.Org
"Program Subject to Change"
www.storySpace.org
Olga Loya Featured at Story Space online Tue 08/25/2020