Party of Five - Virtual Storytelling Show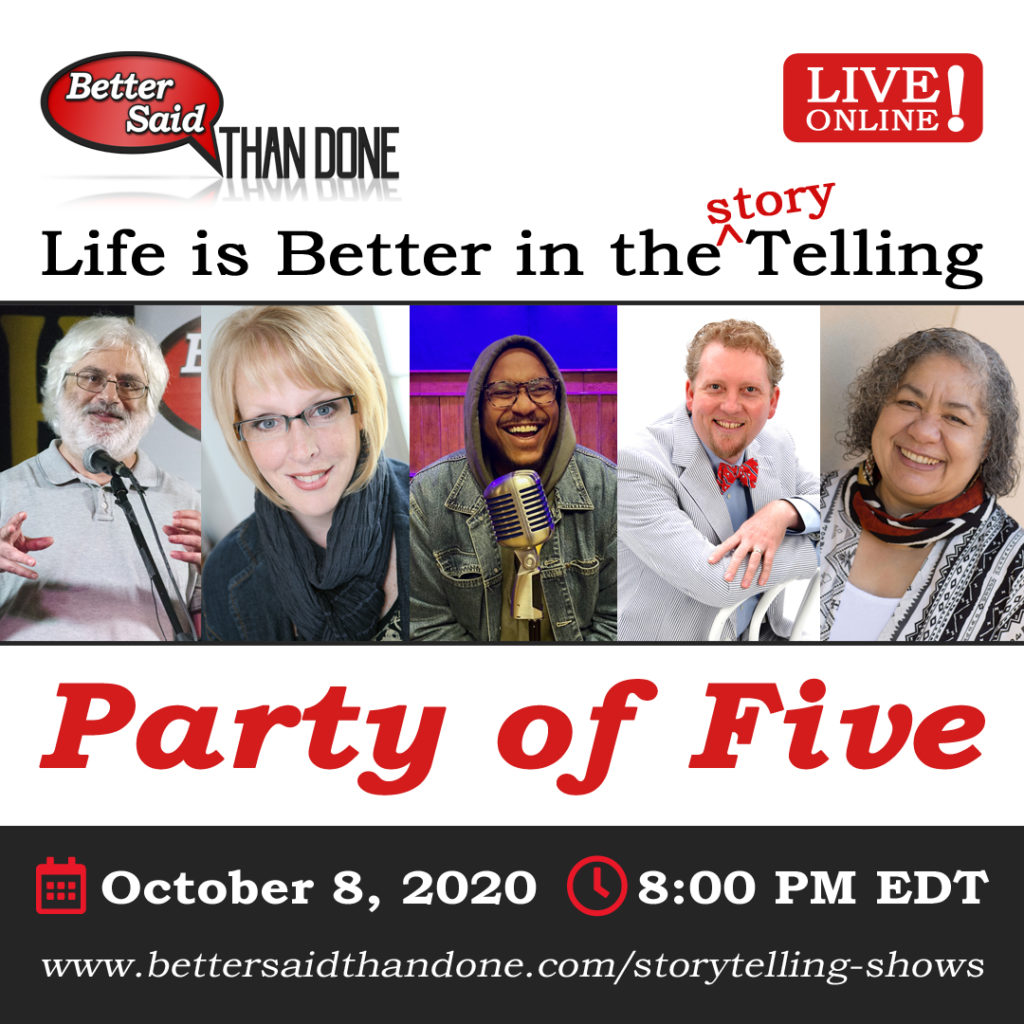 Join storytellers Jacoby Cochran, Lynette Ford, Tim Lowry, Len Kruger, and Kim Weitkamp for "Party of Five." This virtual storytelling show party will be hosted by Better Said Than Done's own hostess with the mostest, Jessica Robinson.
Contribute what you can. It's a $5 minimum to cover the chips and salsa. Feel free to contribute more, as proceeds are split between the party planner and our partytainers!
Storytellers will perform from the comfort and safety of their own homes. Guests can comment, wave, clap, and be appropriately inappropriate in the chat section of our live on Zoom show.
Window into Jessica's living space opens at 7:57pm.
Show starts at 8pm EDT.
This performance will be live streamed, so don't be fashionably late!
Please check your email after registering. You should receive the zoom login within an hour of registering. If you don't see it, check your junk folder. If you still don't see it, email stories (at) bettersaidthandone (dot) com
The show will be recorded and all ticket holders will receive a link to view the show approximately 48 hours later. This is a courtesy in case you miss any part of the live performance. The recording will not be made public. It is only for ticket holders.
Party of Five - Virtual Storytelling Show