Spotlight on You, Storytelling 101 Workshop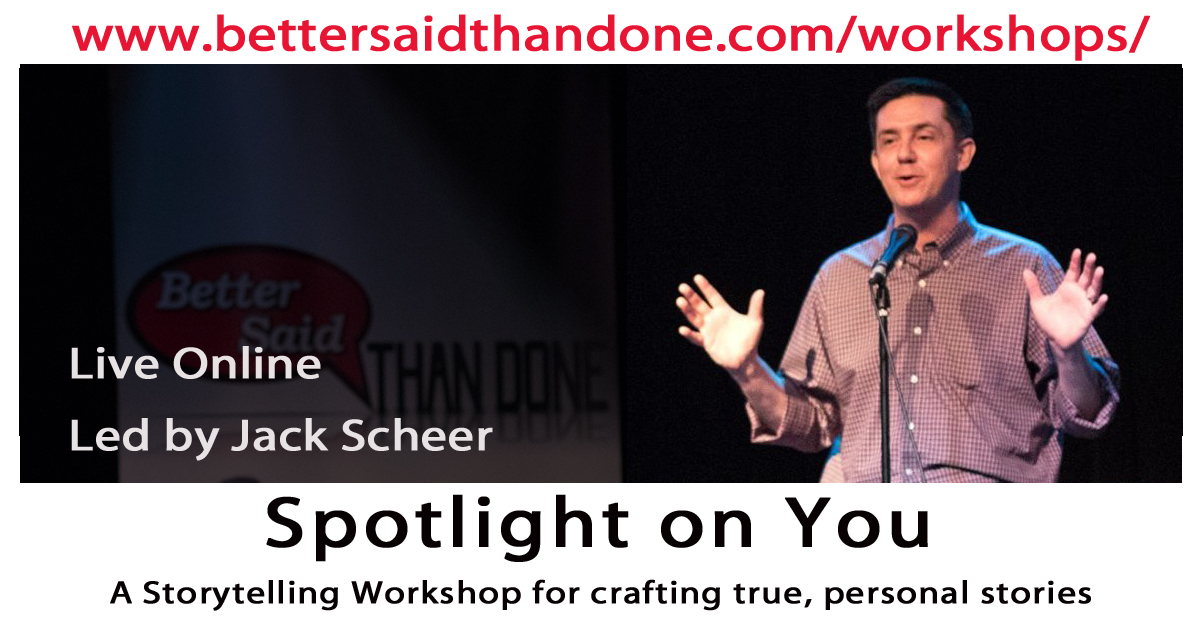 This Better Said Than Done, Spotlight on You storytelling workshop is your opportunity to take that true story you have and turn it into something captivating – whether it's for an audience of one, or one-thousand. In this half-day workshop, you'll hone some of the skills unique to live storytelling: the structure and arc of an oral story, building strong characters, and how to win the audience over. For storytellers of all levels.
Just come with an idea for a story and you'll leave with a story ready for prime time!
Led by Jack Scheer
THIS WORKSHOP WILL BE HOSTED ON ZOOM. The login information will be sent after you have registered.
You must register in advance to take this workshop. The workshop fee is $65 per registrant. Click the link below to learn more and to register.
https://www.bettersaidthandone.com/workshops/
Spotlight on You, Storytelling 101 Workshop