Spotlight on You, Too: a Storytelling Intensive Workshop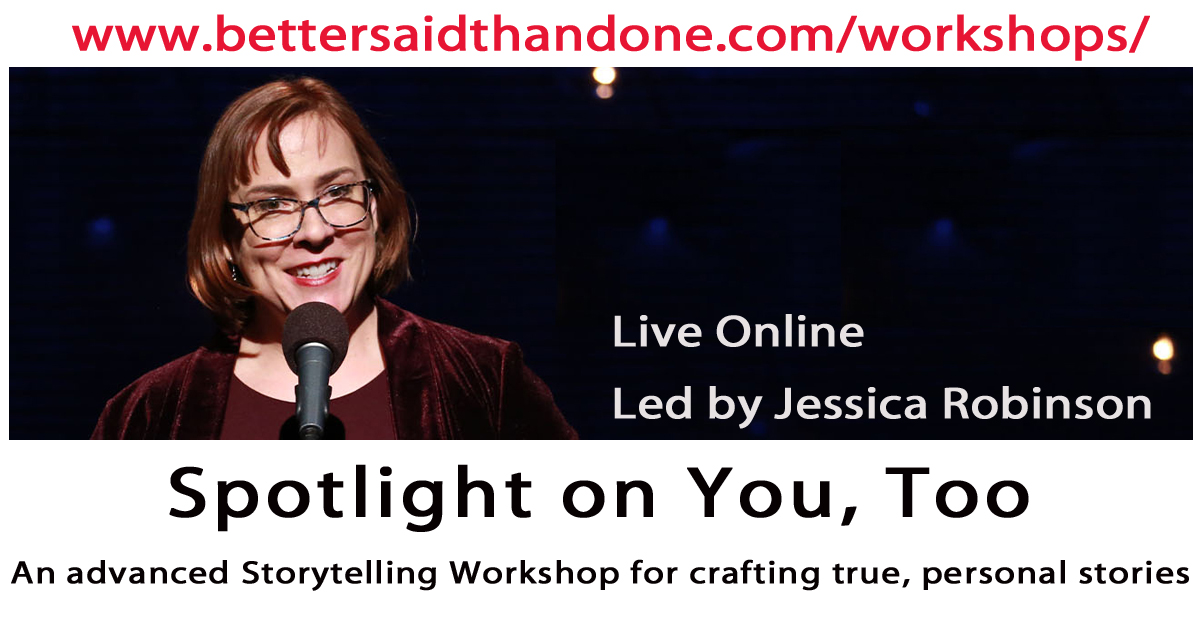 A 4 hour workshop covering advanced storytelling lessons. Meant as a follow up workshop to Spotlight on You, this is also ideal for any experienced storyteller looking to delve deeper into a particular story, work on enhanced performance techniques, or play around a little more with form.
Led by Jessica Piscitelli Robinson
$65 per registrant.
Details here:
https://www.bettersaidthandone.com/2020/11/28/winter-storytelling-workshops/
Spotlight on You, Too: a Storytelling Intensive Workshop