Storytelling for Business with Cyndi Freeman (A First Person Arts Anthology volume 1: Witness presentation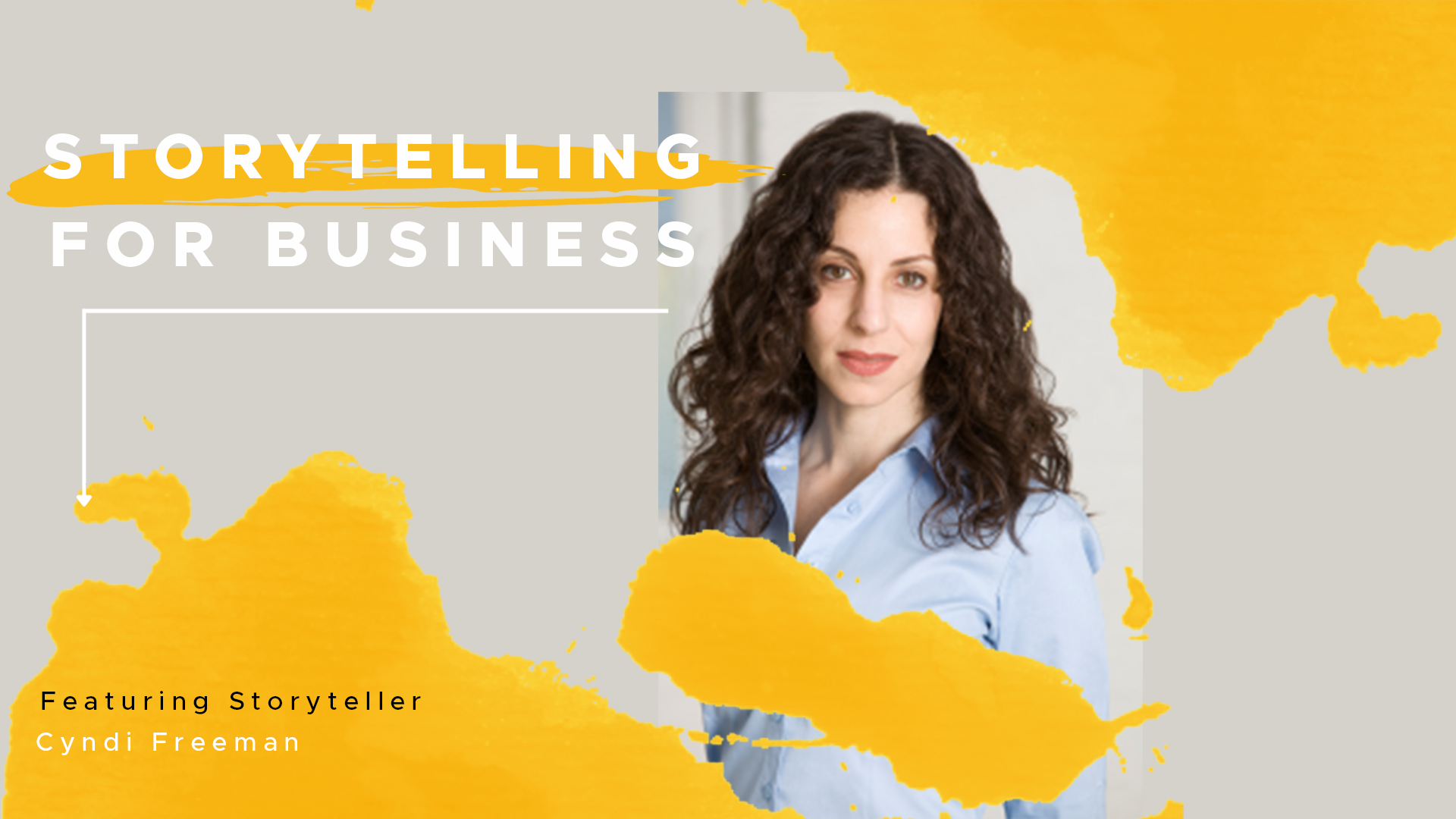 This class covers how and why storytelling is an invaluable tool for communication in business settings. Participants will be guided in applying the principles of compelling storytelling to communicate more effectively on the job. Brief lectures and hands-on exercises will focus on bringing an emotionally resonant arc to brand biographies, personal anecdotes for professional networking, and vision-into-action stories. Whether it is used for talking about important projects, selling a product, selling oneself to a client or hiring manager, crafting stories for grant proposals, or talking to the press, storytelling is a tool that helps people deliver important messages in a way that is clear, compelling and memorable.
The class consists of exercises that will help you identify and refine a story. Everyone will get to practice telling a story with a partner, and a few volunteers will get the chance to perform their stories for the full group and receive in-depth feedback from their instructor and classmates.
General Admission Tickets: $25.00 from 1/29 - 2/11
Day-of tickets: $29.00 on 2/11
Thursday, February 11, 2021
12:30 PM - 1:00 PM
Storytelling for Business with Cyndi Freeman (A First Person Arts Anthology volume 1: Witness presentation