TBD Storytellers' Concert No. 2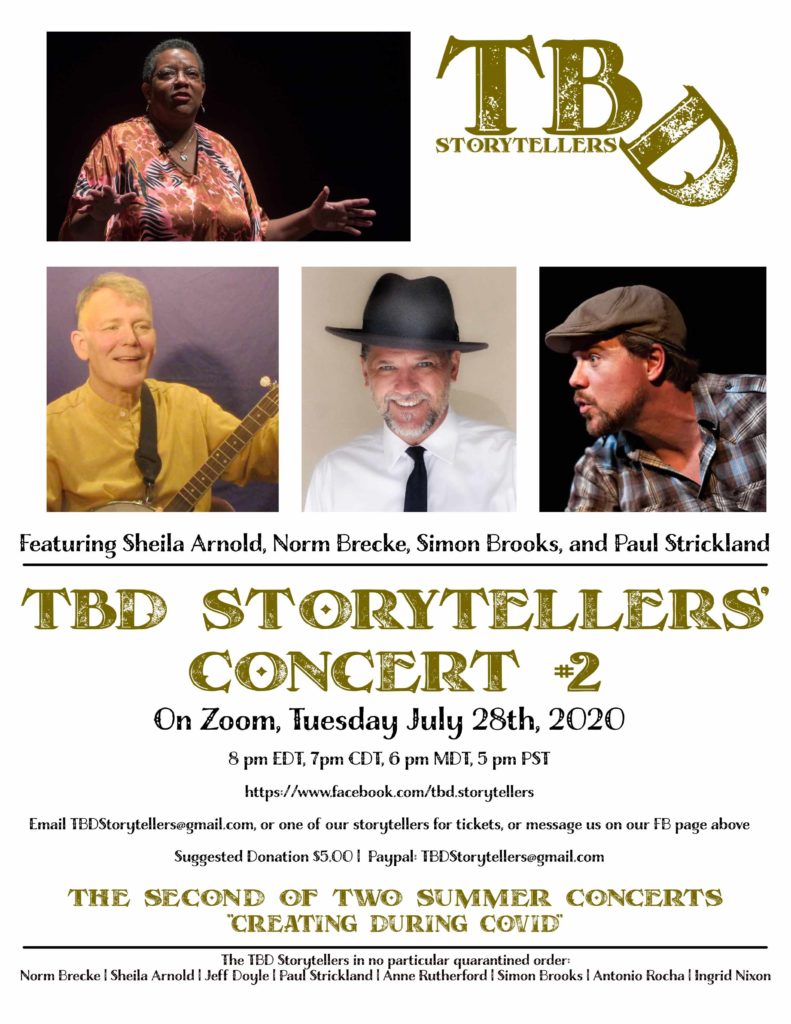 TB Storytellers are made up of Ingrid Nixon, Jeff Doyle, Sheila Arnold, Paul Strickland, Anne Rutherford, Norm Brecke, Antonio Rocha, and Simon Brooks. A mixed discipline of folk tales, tall tales, historical tales, personal narrative, and liars, we are about to have our second concert.
Come and see Norm, Simon, Paul and Sheila work their magic, cast their spells to mezmerize you, entrance you, and entertain you. This Pay-As-You-Go event will be broadcast on Zoom and Facebook, Tuesday, 28th July at 8pm.
Come and join us, you won't regret it.
TBD Storytellers' Concert No. 2