The American Dream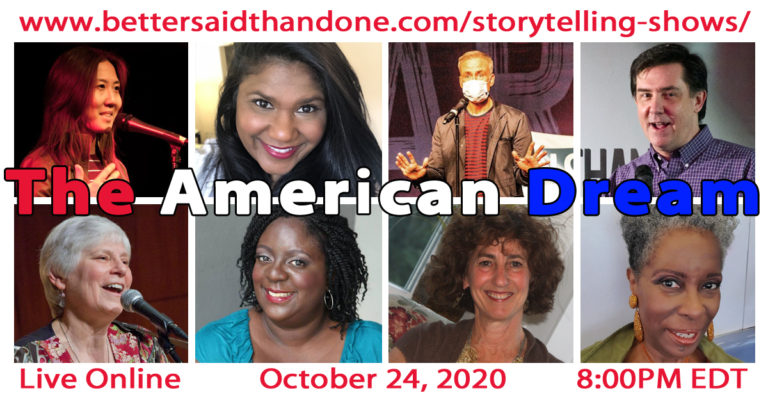 Join Better Said Than Done for "The American Dream!" - A LIVE ONLINE Storytelling Show
With host Jack Scheer, and storytellers Heather Forest, Linda Grosser, Rhonda Hansome, Jennifer Luu, Kurt Mullen, Vijai Nathan, and Ria Spencer.
Pay what you can. It's a $5 minimum. Anything less would be positively un-American!
Register soon. Ticket sales close at showtime.
And, since we won't see you, come as you are.
Storytellers will perform from the comfort and safety of their own homes. The audience can comment, wave, clap, and be appropriately inappropriate in the chat section of our live on Zoom show.
Window into Jack's living space opens at 7:53pm.
Show starts at 8pm EDT.
Suggested contribution $15 per attendee. Minimum $5. Proceeds will be divided among the storytellers.