The Storycrafters Featured at Story Space online Tue 10/06/2020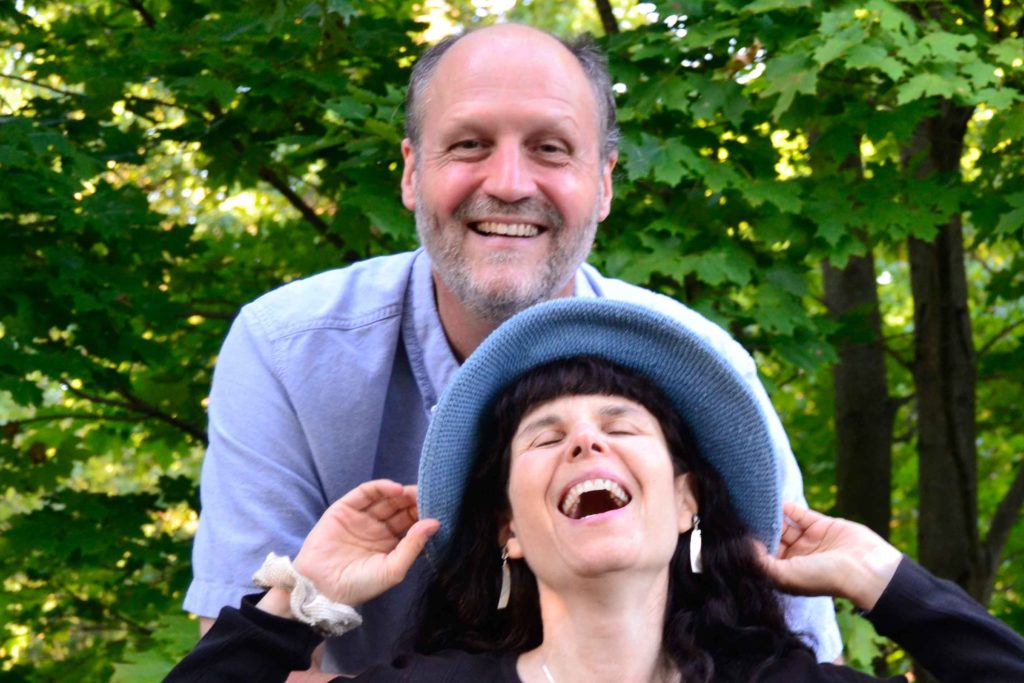 The Story Space online
Every Tuesday from 6:45-9:00 PM EDT
To attend the event
1. go to http://www.storyspace.org
2. Click on the word Invitation for all the instructions
including how to put your name in the tin for open telling.
New content is posted each Tuesday morning.
To learn more or be on our mailing list send email to: info@storyspace.org.
There is an $8 requested donation: http://www.storyspace.org/Kitty.asp
The Storycrafters:
The Storycrafters - Barry Marshall & Jeri Burns. Their work ranges from lyrical to satirical, traditional to personal, spoken to sung to musically accompanied (and sometimes all at once). In a natural, energetic style, Barry and Jeri embrace words, meaning, and narrative with reverence and irreverence.
They are recipients of the National Storytelling Network's Circle of Excellence Award (2018) and the Service and Leadership Award (2007). In addition to authoring the award-winning "Storytwisting," (Parkhurst Brothers), they are award-winning recording artists, arts educators, festival producers, workshop leaders, healing storytellers, and all that other stuff. Fun fact: Barry and Jeri always sit in chairs when they tell stories.
Feature's website: http://www.storycrafters.com/
There is an $8 requested donation.
Every Tuesday night is Story Space from 6:45 – 9:00 P.M. ET.
Storytelling of all types and styles in a friendly, cooperative venue where seasoned tellers and newcomers alike are received with full attention.
There are no content restrictions, other than prohibiting deliberately offensive language.
Try out a new story, spin an old favorite, or just listen.
No Topics. No Competition. No Judging. Just Stories.
In the spirit of Brother Blue.
There is an $8 requested donation. Click Here.
Signup for Open Telling (8-minute slots) starts at 6:45 P.M. EDT.
Open Telling starts at 7:00 P.M. EDT sharp.
Then around 8:00 PM EDT we have the Featured Teller.
Story Space website: http://www.storySpace.org/
Story Space Face Book page: https://www.facebook.com/The-Story-Space-177178758969270/
Story Space eMail: info@StorySpace.Org
"Program Subject to Change"
www.storySpace.org
The Storycrafters Featured at Story Space online Tue 10/06/2020