Unshackled Productions Storytelling: Beginning Again by Unshackled Productions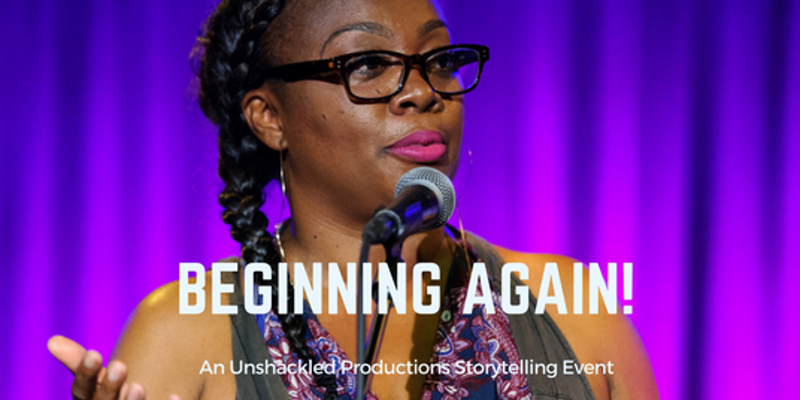 Let's kick-off the new year with stories about the joys and anxieties associated with starting over. Between 4-5 storytellers will share a true, first-person narrative about a time they pushed the reset button on life. BONUS - we'll open the mic for one impromptu storyteller to share a story after the curated tellers have shared.
Free to get in, but the cupcakes will cost you!
DJ Reel Chill spins from 3-6pm; storytelling starts at 6pm. Get there early!