Walk A Mile Storytelling by marginalized people by Team Spirit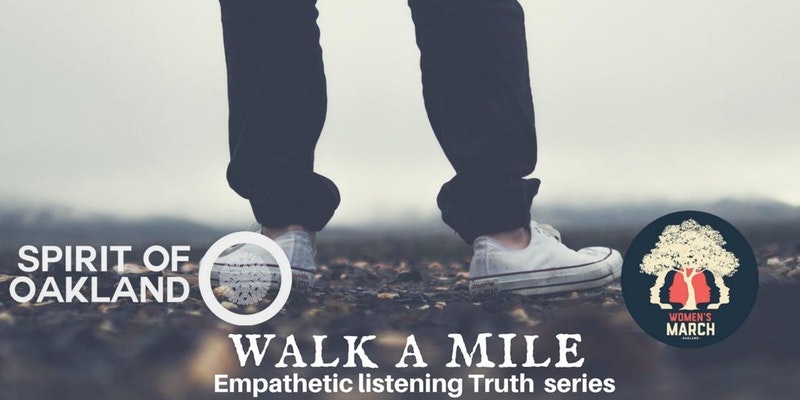 Oakland's Women's Center
2811 Adeline Street
United States
Ever see a homeless person and feel and enormous sense of helplessness?
Have you ever wondered how they came to live outside?
Have you ever wondered how you - just one person could make a difference?
Well the situation is not as hopeless as many people think, but some work must be done.
Join the Women's March Oakland and the Spirit of Oakland as we "Walk a Mile" or attempt to... by learning a few empathetic listening tools. EastBay storytelling hosts, from "TrueStory" will set the stage as people living in encampments and advocates share their stories. This time of year a lot of people's efforts go to feeding and clothing those in need, and still we see no structural or political change. This season we will dine together as Organizations like " Feed the people" and "Alpha Omega Foundation share their stories of trial and triumph in serving meals daily and securing land to build shelters on.
It is through the power of story and voice that we might build an awareness that empowers, an awareness that builds communities that support and include people.
We share the miles we walk to inspire an end to the longstanding systemic marginalization of so many.All money will be donated to homeless advocacy organizations.