We Breathe, We Live Brotherly: Love Protest Stories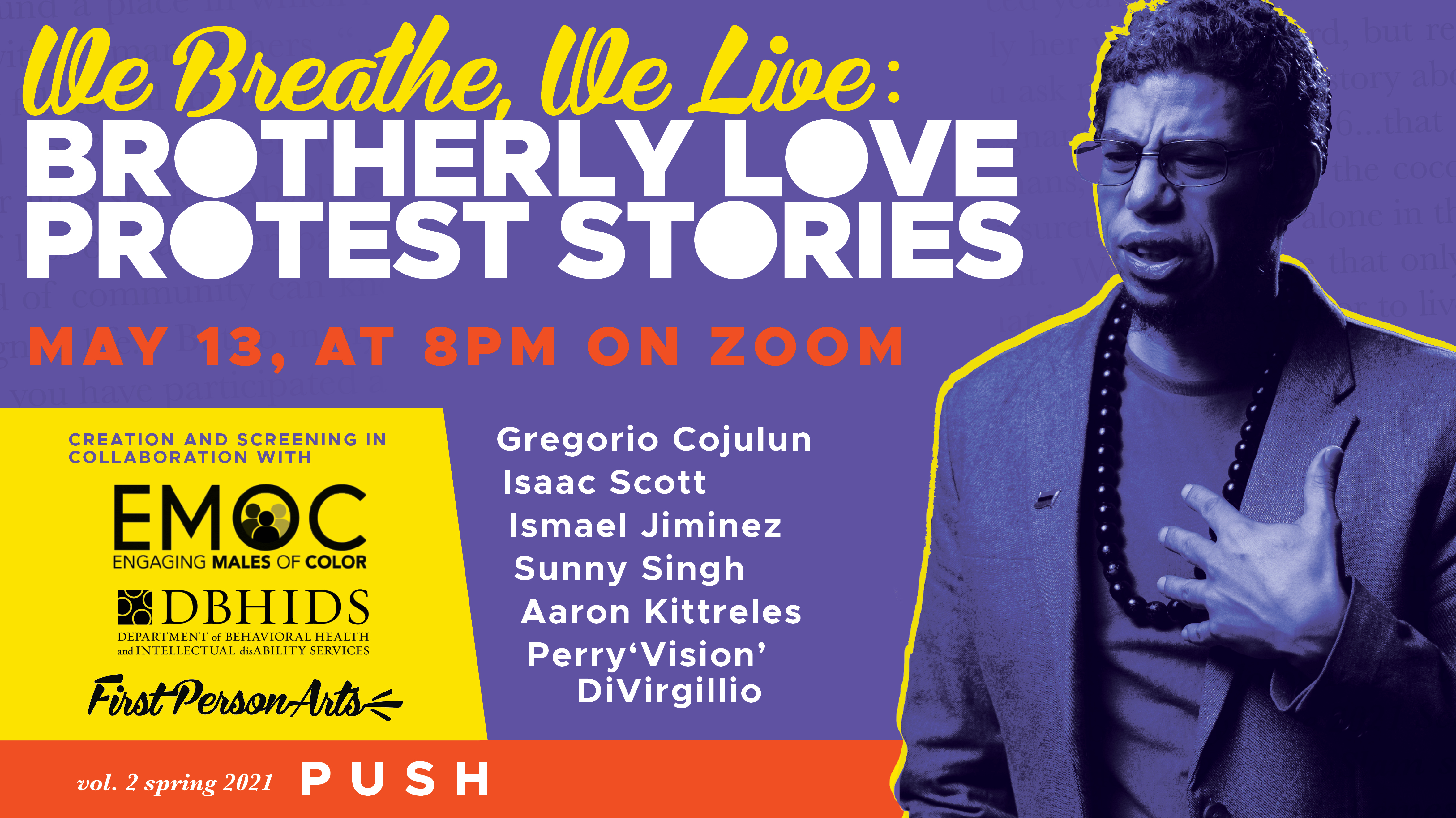 For the first time in our 20 years of bringing you true, personal stories on the page, the stage, online, and on the air, First Person Arts is now bringing them to you on film. In collaboration with the Department of Behavioural Health and Intellectual disAbilities and their Engaging Males of Color Initiative bring you We Breathe, We Live: Brotherly Love Protest Stories. This will air on the Philadelphia NPR station WHYY on May 29, 2021.
This is a documentary film that uses the power of storytelling to present the first-person experiences of men who participated in the George Floyd protests in Philadelphia during the summer of 2020. The film will provide an embracing environment to honor the raw emotion caused by collective trauma while weaving together the intersecting stories of five different men of color from a variety of backgrounds in the city. After the trying months of the Summer of 2020, they ask . . . what now?
The first 100 people to register will be able to join the press and get a sneak peek of this powerful film. Afterward, there will be a talkback with the director of the film, storyteller 1, storyteller 2, and the head of the Engaging Males of Color initiative out of the Department of Behavioural Health and Intellectual disAbilities.
The Talkback will be about ways we can build resilience. Talk about creating pathways towards hope and healing. The Chauvin verdict brought justice, but justice and healing are two different things.
We Breathe, We Live Brotherly: Love Protest Stories