Women of Power and Magic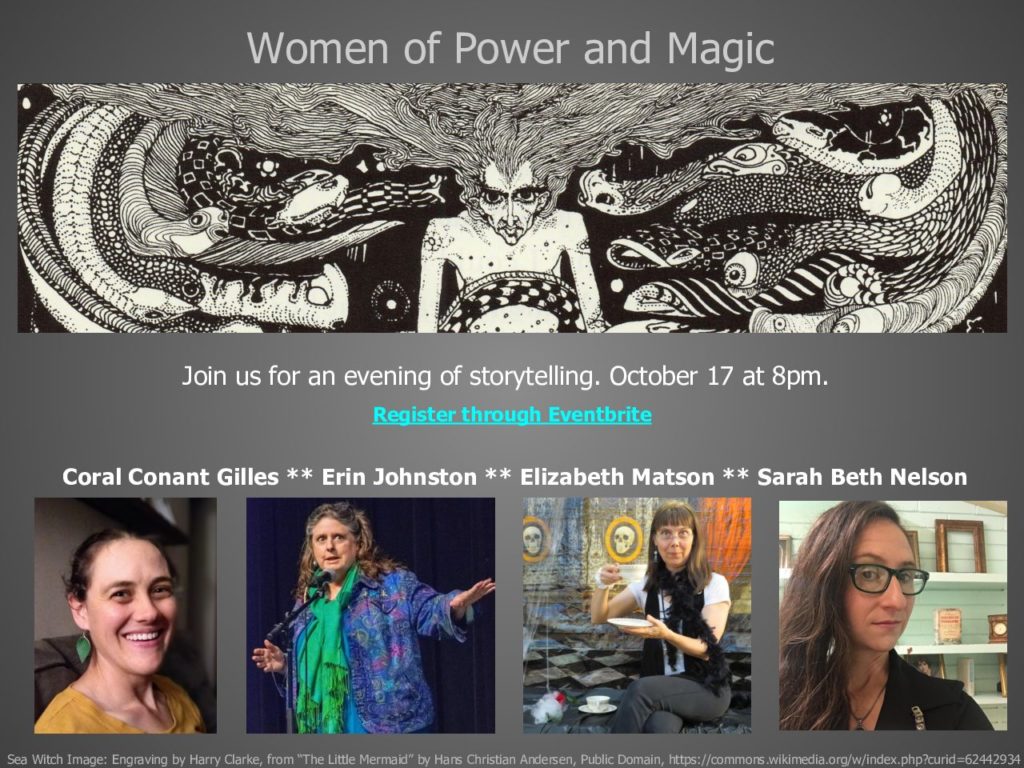 Storytelling magically transports you to other places and times, real and imagined. Storytellers speak truths that can not quite be told in other ways. As we approach Halloween, let us come together to hear stories about Women of Power and Magic.
Four storytellers will invite you into their tales on the evening of October 17 at 8pm.
Coral Conant Gilles
Erin Johnston
Elizabeth Matson
Sarah Beth Nelson
The stories will be best appreciated by teens and adults. Children are welcome to attend, with the understanding that the show will include supernatural, intentionally frightening content and descriptions of violence.
Please register through Eventbrite to get the Zoom link for the show.
https://www.eventbrite.com/e/women-of-power-and-magic-tickets-122098314345