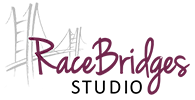 RacebridgesStudio.com
RacebridgesStudio.com is an online site that explores diversity and race relations through sharing video stories by professional tellers. To date, it offers over 200 videos and transcripts covering themes of identity, bullying, immigration, interfaith, the civil rights movement and peacemaking just to name a few. A video guide with story synopsis, discussion questions and additional resources is free to download from the site.
Three different times we videotaped NSN storytellers at NSN annual conferences. The NSN staff helped us contact contributing tellers and generously guided tellers to our video studio in the conference hotels. For years, we have advertised in the membership magazine and on the NSN site to let people know of this free resource. NSN also alerted members and story lovers to our first ever online storytelling festival featuring these social justice video stories. With NSN's help, we had a Facebook reach of over 112,000 people in over 50 countries.
NSN is a big reason the video stories exist. The videos are among the 28,000 items of content downloaded from the site each month. NSN has helped us fulfill our mission of providing respectful conversations and building community through shared stories.
At my very first NSN conference in 2000, I took a workshop with Elizabeth Ellis and Loren Niemi about the importance of telling difficult stories. That encounter with these two amazing teachers changed my life. I realized I needed to venture away from my comfort zone (folktales for children) and tell more personal stories of growing up in Israel.
But I didn't have the courage to do it alone so I asked for Loren's mentorship. With his guidance and infinite patience I created A Land Twice Promised – the story of my friendship with a Palestinian woman I met in the US and the stories of our families. These personal stories echo the parallel and often contradicting national narratives of our people. I have been performing this story for a decade. It has transformed my work as a storyteller, my relationship with my mother and my life.
I am forever grateful for the bottomless generosity and amazing wisdom of the storytellers and mentors at NSN. Our conference is inspiring, nurturing, energizing and did I mention life changing?
Thank you NSN. Proud to be a member of this tribe!
When the NSN chose to award the JJ Reneaux Mentorship Award for a partnership between Dovie Thomason and me, my initial perspectives were recognition and gratification. I didn't foresee the opportunity for growth, humility, and richness of purpose that it would provide.
During the grant award year and time since then, working with Dovie has broadened my ideas of what story is and how to use it. I have newfound ideas of building community when I tell to Appalachian audiences and a wiser path of direction when telling my stories to non-Appalachian audiences. I am building on the idea that a storyteller is historian, entertainer, and culture bearer; storytelling is integral to community and identity.
The NSN helped us take the first step in this relationship which has grown into a mentorship, a guidance, a sacred leadership, and a family. My work and life as a teller have been changed by this mentorship and I count it as a highlight in my experiences thus far.
In 2012 my first book, Kentucky Folktales: Revealing Stories, Truths, and Outright Lies was published by University Press of Kentucky. The opportunity to write the book came about because on October 31, 2009 I accepted a lunch invitation from the publisher's acquisitions editor.
The lunch invitation came about because the acquisitions editor had read an article in the Lexington Herald Leader about NSN presenting me with a Circle of Excellence Award earlier that same month. The article came about because one of the many NSN volunteers wrote and submitted timely press releases on all NSN award recipients. The award itself came about because my NSN colleagues took the time to research my accomplishments and nominate me for an award.
Because of NSN, I'm now a published author. Yes, National Storytelling Network does indeed grow storytellers and change lives.  Thank you, NSN.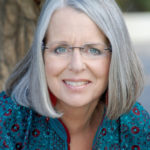 Julie Moss
Two years after joining NSN, I responded to the letter inviting storytellers to visit China on a Storytelling Tour. On that tour I met Judith Heineman and spent the next three years learning the stories I heard bits of in China, writing an anthology of those stories.
In 2010, I attended my very first NSN Conference in LA. I met so many wonderful people at that conference, some of whom helped me with my writing. In 2012, I was looking for a publisher, and Judith mentioned to Ted Parkhurst that I was writing an anthology of Chinese folktales
That summer, I doubled the size of my manuscript, changed the title to Old China through the Eyes of a Storyteller, and attended the Global Storytelling Institute at ETSU, which was put together by SHE, the Storytelling in Higher Education special interest group. In September, 2012, I submitted my manuscript to Ted, which he published in November, 2013.
NSN changed my life as a storyteller.  Although the 2012 NSN Conference was only the second one I attended, I felt like I was coming home.  I am an artist and what I do matters!
Through NSN, I have gained untold friendships, knowledge and opportunities.
I have been able to make connections with many tellers who have become valued friends and colleagues. For me, "Connecting people to and through story" has proved to be more than just a "tagline" of the organization. NSN members, even the non-telling "listener" members, are the warmest and most supportive group I have ever encountered.
The members of NSN have a vast compendium of knowledge, which they gladly share. Through workshops, websites, blogs, online discussion groups, webinars and direct, personal contact with NSN members I have grown by leaps and bounds as a storyteller. In today's electronic and digital world, a single comment or question in an online group can grow exponentially, with far-reaching connections and information that would be impossible to even quantify.
NSN opened up a myriad of opportunities. I have hosted a story swap at the National Conference. I have written a blog for the NSN Website. Becoming the Sales Rep for advertising for the NSN Storytelling Magazine has connected me with even more individual members and related organizations; as well as provided me with the ability to earn some supplemental income.
As a storyteller, it has allowed me to be both seen and heard. The value of that is immeasurable!
Ed Lewis
We are the National Storytelling Network, of course, but the reach of NSN extends beyond the borders of the USA.  Associations through the NSN board and members can connect us to many kinds of storytelling adventures.  California Liaison Ed Lewis tells about a storytelling trip to Europe, which he says was "Simply spectacular!"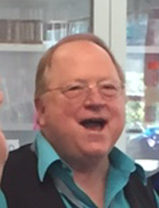 This past summer I traveled through Holland, Germany, Denmark, Sweden, and Norway.  The first evening I arrived in Amsterdam I told a 20-minute story at a local club. Mezrab, that was full with about 100 people mostly in their 20's and 30's.  Six locals had signed up to tell a story and none of them had any experience doing this. It was very refreshing to hear stories from a younger crowd.  One powerful story came from a Syrian Refugee who had escaped his town after ISIS had captured the town and killed many of his family members. Another 26-year-old world exploring backpacker from Canada told a funny and interesting story about his adventures in Indonesia.  He had never told a story before in a venue and is a "natural" storyteller.  I met with him after the show and gave him information about the international storytelling community. 
In Sonderberg, Denmark, my accomplished folk musician and singing traveling partner and I performed for children and adults at a house concert in the housing co-op where we lodged. (We found the person we stayed with through couchsurfing.com. )
NSN board member, Marilyn McPhie connected me with an amazing storyteller in Sweden, Laurina Bergquist). She is an English Language Teacher at 13 classes and I was able to tell stories to a second grade and 5th-grade classroom.  I was scheduled to tell stories at a bookstore in Malmo, Sweden for a local grown-up swap group but the railroad tracks had overheated and I couldn't get a train from Copenhagen across the water to Sweden.  Laurina is the master of folktales and she took us to an amazing folktale museum for a private tour.  I have never seen anything like it.  Artists have recreated representations of classic folktales and the museum curator took us to through them and using the art piece as a reference, told the folktale. Simply spectacular!!!!
Much of NSN's best work is done in local communities.  California Liaison Karen Golden shares her experience in resurrecting an iconic storytelling group – thanks to connections she made at the NSN Summit in Fremont.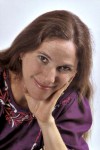 Storytelling is thriving in Los Angeles. My biggest news is that our longest-running story swap, Community Storytellers, which was at risk of ending, will continue and celebrate the 38th birthday on October 20th from 3:00-4:30 at the Robertson Branch of the Los Angeles Public Library. 1719 S. Robertson Blvd., Los Angeles, CA 90035. Two days before the NSN conference, I received word that the organizers of this swap were planning on ending the swap due to low attendance. I took this sad news to the NSN Summit and met a number of Los Angeles tellers that I had never met along with some old (as in I have known a long time) storytelling friends. "We must save Community Storytellers" was the reply I received. Six storytellers met at my home in August and we decided to continue the swap at a new venue and new time to avoid Los Angeles Traffic.  Community Storytellers Lives on!! For more information visit:  Communitystorytellers.org