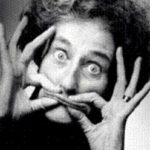 Purpose
The Nancy Duncan Scholarship is to be given every year to an individual who has the desire to network with others as well as attend workshops related to producing and organizing storytelling events during the National Storytelling Summit. The value of the scholarship is $500.
Eligibility
Must be a member of the Producer's and Organizer's SIG for at least six months.
Produced at least one storytelling event.
Please note that those individuals serving on the scholarship committee and/or the board of the National Storytelling Network are ineligible.
Requirements
Complete application and send to  Ellen@storytellingarts.org  by May 31
Attend the Producer's and Organizer's Pre-Summit, workshops related to the field of producing and the business meeting of the SIG.
Write an article or paper to be posted on the Organizer's Web site within three months of
the conference.
Application:
Please limit to two pages.
Name
Street Address
City, State and Zip Code
Phone Number
Email Address
List the event(s) that you have produced
Briefly describe your role or responsibilities for these events
Tell us why you want to attend the National Storytelling Summit