The National Storytelling Summit is packed full of inspirational and educational workshops.
NSN is proud to offer workshops and performances by some of the most talented storytellers in the storytelling community! You won't want to miss this exciting part of the 2019 National Storytelling Summit, held at the Fremont Marriott Silicon Valley in Fremont, California, July 25-28, 2019. Please note: Subject matter varies widely and may contain adult material.
Schedule may be subject to change.
Friday, July 26, 2019 | 8:30am – 10:00am
INTENSIVES – Friday, July 26, 2019 | 1:45pm – 5:00pm
Friday, July 26, 2019 | 1:45pm – 3:15pm
Belonging in the USA: The Story of Michael D. McCarty
Michael McCarty
Description TBA
Friday, July 26, 2019 | 3:30pm – 5:00pm
Saturday, July 27, 2019 | 8:30am – 10:00am
A Conversation About Story Slams: Roundtable Discussion
Moderated by Loren Niemi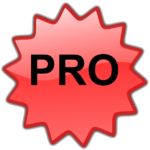 Join us for a conversation facilitated by the Producers & Organizers Special Interest Group about the state of the Story Slams. Who is doing what variations of the form? What role should or can NSN play in supporting Story Slams? Should or can there be a national slam mechanism? The agenda will be set by the folks in the room…here's a chance to put your questions and ideas in the mix.
String Stories for Brain Health and World Peace

Fred Mindlin
Through an innovative approach to teaching storytelling with string figures as a performance art, participants will come away with the skills to learn string games and how to craft a story "illustrated" with string. We will experience some of the brain development benefits and understand how this multicultural
storytelling approach helps to build empathy and understanding across many kinds of difference.
INTENSIVES – Saturday, July 27, 2019 | 8:30am – 11:45am
Saturday, July 27, 2019 | 10:15am – 11:45am
Creative Aging Through Storytelling Handouts
Swap led by Healing Story Alliance executive committee members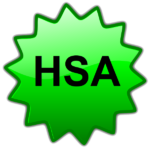 The stories people tell have a way of taking care of them. If stories come to you, care for them. And learn to give them away, when they are needed. Sometimes a person needs a story more than food to stay alive. That is why we put stories in each others' memory. This is how people care for themselves…
–Badger's advice, in BarryLopez's Crow and Weasel, p. 48
Come join in sharing stories that encourage or show resilience, offer examples of how to deal with the stresses faced in the current world. Both traditional and personal stories can resonate in ways that give meaning, answers, and or hope.
Saturday, July 27, 2019 | 3:00pm – 4:45pm
The Stories of Your Organization and the Organization of Your Stories
Sally Perkins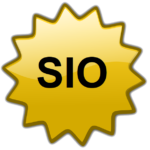 "We need to tell our story better! Help!" This is what professionals in non-profits, businesses, and universities are saying today. In this workshop simulation, you'll experience a training model for helping organizations 1) understand why stories matter; 2) decipher what stories to tell; 3) differentiate between a story and a testimonial or chronology; 4) craft compelling stories; and 5) develop story banks.
Sunday, July 28, 2019 | 9:00am – 10:30am
International School Tours: What to Know Before You Go
Elaine Muray, Karen Golden, and Michael Lockett
In this panel of experienced touring story artists, participants will learn what agencies and schools are looking for, the what and how of materials to be changed and created, what to expect on a tour, preempting the unexpected, and creating goodwill to ensure future tours for yourself and/or your agency, as well as an ambassador of your own country.
Chat with the NSN Board
NSN Board Members
Description TBA