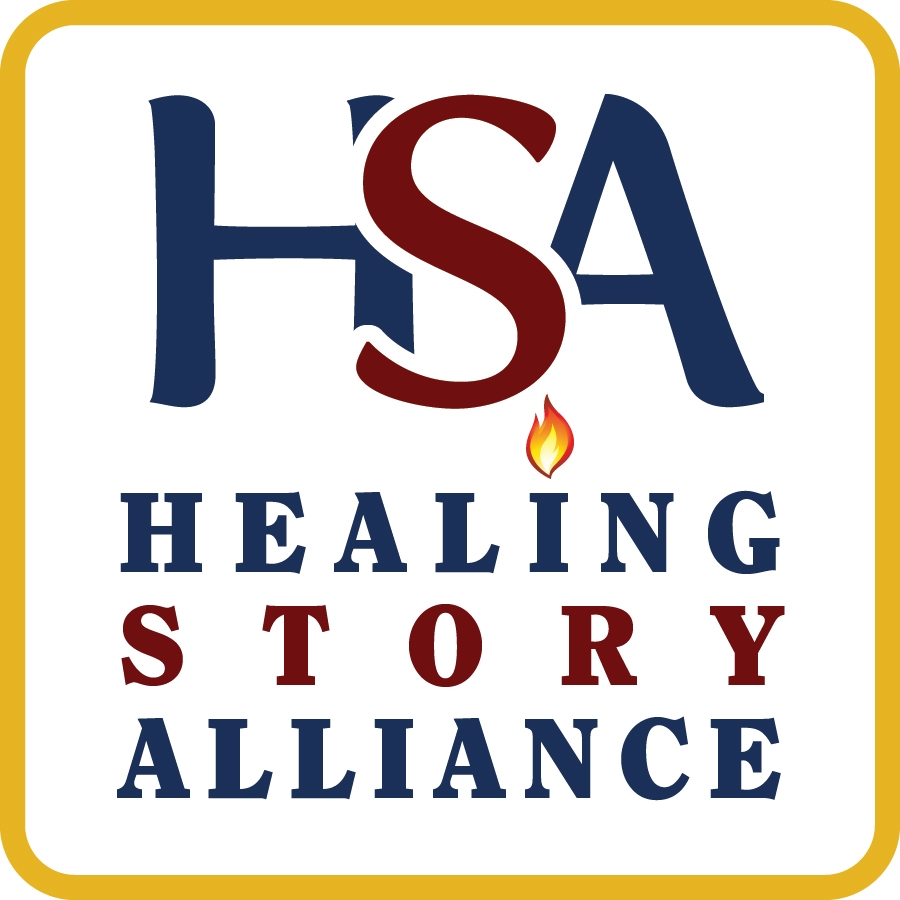 HSA is no longer a membership group requiring dues. We are an open community and an alliance of storytellers and practitioners from a wide range of fields that support Storytelling as a healing art. Please join us by joining our mailing list to stay informed of our programs and resources.
UPCOMING EVENTS!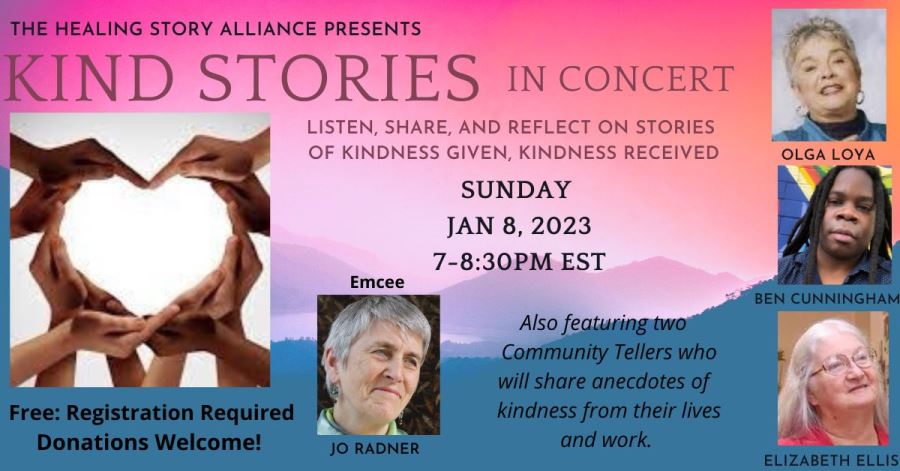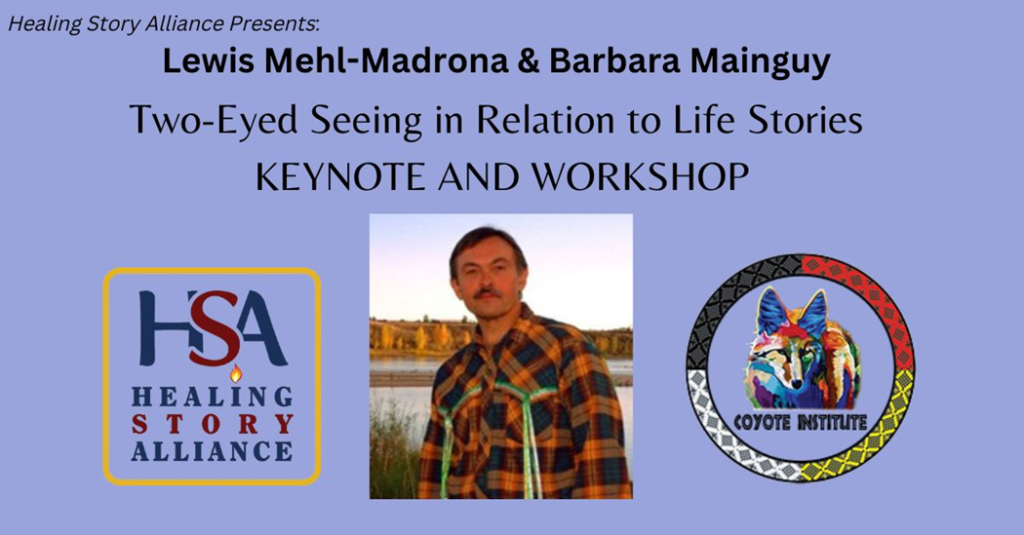 Two-Eyed Seeing in Relation to Life Stories
KEYNOTE AND WORKSHOP
Lewis Mehl-Madrona and Barbara Mainguy
December 10th, 2022
On Zoom! 1:00 PM-5:00 PM
Suggested Tuition $75
Pay as you are able option starting at $25
More About the Keynote & Workshop
The Healing Story Alliance is excited to welcome Dr Lewis Mehl-Madrona and Dr. Barbara Mainguy as our speakers and workshop leaders for a fall Saturday virtual healing story retreat on December 10th. The focus of his keynote and following workshop will be: Two-Eyed Seeing in Relation to Life Stories.

Lewis works with aboriginal communities to develop uniquely aboriginal styles of healing and health care, particularly drawn from the Lakota and Cherokee traditions. As both a psychiatrist and psychologist, Lewis has been studying traditional healing and healers since his early days and has written extensively about their work and the process of healing. Lewis is the author of Coyote Medicine, Coyote Healing, and Coyote Wisdom, a trilogy of books on what Native culture has to offer the modern world. He has also written Narrative Medicine, Healing the Mind through the Power of Story: the Promise of Narrative Psychiatry.

Lewis has developed this special keynote and workshop for the Healing Story Alliance based on his recent book written with Barbara Mainguy, Remapping Your Mind: The Neuroscience of Self-Transformation through Story.
OARS in the Water
OARS in the Water is a facilitated Zoom gathering on the second and fourth Wednesday of the month 7:00pm-8:30pm offered by Healing Story Alliance to create a listening space to share the experiences and stories that have emerged through this turbulent time. This is not a therapeutic circle but we do hope it will be healing, supportive and inspiring.
ABOUT Healing Story Alliance
This website offers resources, guidance and practical applications for storytelling, revealing and reflecting the many facets of healing story in the world today and in the past. In addition to bibliographies, and links, there is a library of articles on Healing Stories and Storytelling. Our acclaimed Journal, Diving in the Moon: Honoring Story, Facilitating Healing, is available from 2013-2017 as an e-journal on the HSA website.

All authored writing on the Healing Story Alliance website is the copyrighted property of its author. These resources are intended for not-for-profit educational use. Any commercial use of resources on this website must be arranged directly with the author of the text or video.
Many are drawn to our site in search of answers or resources for dealing with the pain and tragedy of turbulent current events in the personal, social and global realms. This interest is addressed in our compilations of stories which we encourage you to explore.
For Information on how you can join, volunteer, and/or donate to the Healing Story Alliance, please contact Lani Peterson, Heather Forest, or Elisa Pearmain.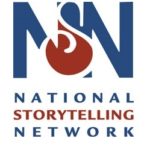 The Healing Story Alliance is a Special Interest Group of the National Storytelling Network.