Open Mic StorySlam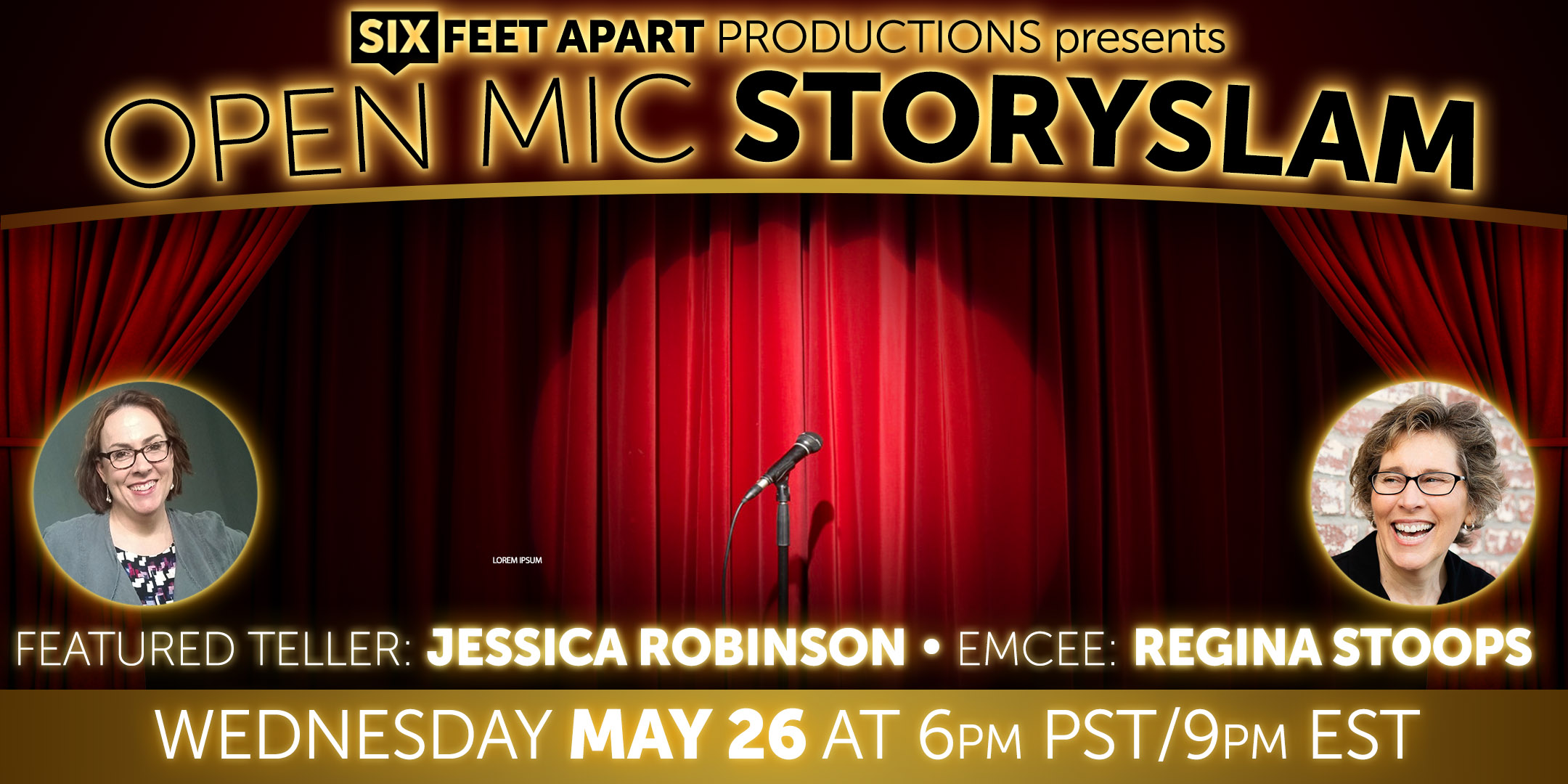 Join us for an Open Mic StorySlam with special guest, Jessica Robinson.
ell a story, hear a story or both! Join Six Feet Apart Productions for an open mic style StorySlam. Prepare a five minute story on the theme of "Bad Behavior." Throw caution to the wind, throw your name in the hat, throw your hat in the ring and join us!
Audience members will vote for their favorite story of the evening.
Theme: Bad Behavior
Meltdowns, tantrums, bullies and more! Stories of behavior gone bad, stories to make Miss Manners cringe, stories that would guarantee a parental reprimand! At the office, in the classroom, at the store, on the road...the possibilities are endless. Who is the baddest of them all?
Prepare a 5 minute true, personal story on the theme of "Bad Behavior." No notes, no reading, no rants, no stand-up routines please.
Tickets are $5.00 for audience and/or storyteller. We will limit the names in the hat to 30 to give everyone a better chance at being pulled. STORYTELLER TICKET SALES WILL STOP ONE HOUR PRIOR, AT 5:00PM PST.