Earth Up Eco Tours and Spotlight Performances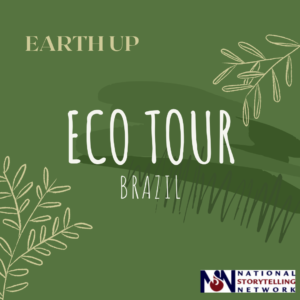 Breathe: A Story Eco Tour: Travel to Brazil's amazing biomes with Brazilian storyteller Fabio Lisboa (and the traditional voices through him). From Indigenous peoples' myths and ancient way of life to contemporary ecotales and organic farming, we will seek at the sunset, through the night and at the dawn of a new day, to know Curupira and other guardians of the forest. Let us help ourselves to breathe fresh air again and let our Mother Nature breathe in us.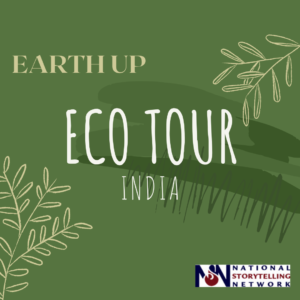 Three Eco-Tellers: Eco Story Hour from India brings to you original tales, folktales and little tidbits of Indian environmentalism! There's Jeeva Raghunath from Chennai – a veteran storyteller and a star, there's Deepa Kiran from Hyderabad – who tells wonderful musical stories, and Nisha Abdulla from Bangalore – who spins original tales about everything around her!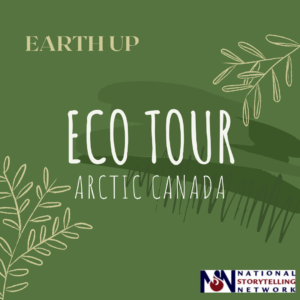 Northtelling: Stories, music and images from Yellowknife, the capital of the Northwest Territories in northern Canada. Featuring the stories of Dennis Allen, William Greenland, Ben Nind, Andrea Bettger, Paul McKee and Pat Braden with host Ben Nind. This presentation shares the experience of living close to the environment in our modern era. It reveals deep connections between land and the humans who depend on it, offering ingredients for thought as we move into an unknown future. From ice roads to the fireside, we welcome you to Northtelling.
Spotlight Performances