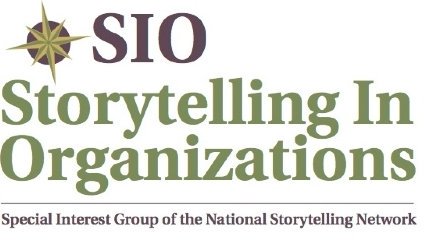 Connecting & Serving Businesses and Story Practitioners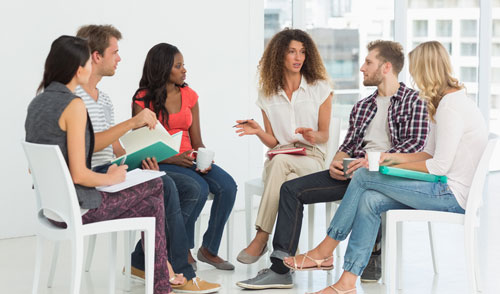 The Storytelling in Organizations (SIO) special interest group of the National Storytelling Network brings narrative insights onto the contemporary business scene by documenting and promoting the constructive role and widespread importance of storytelling in corporate, non-profit, small business, education, and other settings.
Join our group to get connected to our monthly SIO Story Lab Calls, where we share stories with application to organizational settings.
Stories from the Field
What gets in the way of our listening?
Listening is a key component in our story sharing work.  It doesn't matter if we're engaged in story work for organizational team building, healing, advocacy, or education.  The relationship between the teller and the "listener" is key and "being present" informs our sharing experience.
So many things can get in the way of our listening and being, but none as disruptive as our relationship with our digital devices. We can be sitting next to someone and be so far away, an ironic state of being physically present but invisible.
Now, I've presented humorous talks on digital communications, in the effort to get people to laugh and to acknowledge the humorous irony of our digital communications challenges.  I've shared the internal dialogs of what's happening in our heads when we fail to connect with someone and receive the desired response.
Today, however, I came across a poignant example of our mobile phones and human relationships.  Here's a photography montage that a North Carolina-based  photographer  Eric Pickersgill created.  His series, "Removed," tells a compelling story about how our phones are another character in our daily interactions and our relationships.
I know that I'll be referring to his work in my sessions as story and discussion prompts.     Julienne Ryan, Chair, SIO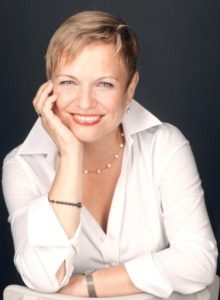 3 Lessons of The Tell-Tale Heart
Many of us at least occasionally celebrate ghosts and other symbols that scare us. Let's take a moment to learn three scary business lessons from the master writer Edgar Alan Poe in his classic story The Tell-Tale Heart.
For those of us who don't know, or who have forgotten the story, it is a confession of a killer, who couldn't stand the look of one of the eyes of the person he killed. His confession is filled with details that he thinks will convince people of his sanity, not his innocence. Read the story.
Lesson 1. Little things can drive us crazy. Somebody who has a strange eye, or weird cough, or poor sense of style, or bad breath, or loud laugh, or anything that grates on your nerves, is not something healthy people obsess over. Let it go. Notice it bothers you, and let that be that.
Avoid telling yourself over and over again how much you hate it, that you can't stand it, that you're ready to kill somebody, or yourself! Any little thing can get to us. Is it no more Chinese leftovers heated up in the microwave at lunch? Or is it no more stories about golf at the water cooler? Seriously, a little irritation can drive you crazy if you if you keep focusing on it. let it go. Shift your focus to something that enriches your day. Check out Allison Carmen's article: Are You Too Focused on the Things That Bother You?
Lesson 2. We can go crazy trying to prove to others that we are not crazy. For most of us, it is best if we don't allow others to decide if we are crazy or not. Trying to please others, and show them how good we are, proficient, sane, exceptional, is a recipe for defeat. Our emotions are then tied to the whims of others.
Let your work speak for itself. The solution is to trust yourself. Encourage yourself. Believe in yourself. Find intrinsic value in what you are doing. Otherwise, you too, might end up at the police station, giving your statement of how carefully, efficiently, and thoughtfully you killed the person who had an eye that you didn't like. Marc Cheoff identifies 8 Ways You're Driving Yourself Crazy.
Lesson 3. The bad things stick with you. If you do something that you wished you had not done, that feeling of regret sticks around a long time, perhaps the rest of your life. The research of Randy Larsen, PhD points to the conclusion that we remember the bad things more clearly than the good. It doesn't matter if no one is watching, because guess what? Somebody sees everything, and that somebody is you! How many of us think about something we did, said, didn't say, or forgot to do, that happened a long time ago? We might think of it every month, if not every week or even every day.
In Poe's story, the murderer is convinced that he has committed the perfect crime. That is all well and good (in a distorted kind of way), but he can think of nothing else. It controls him. And worse yet, he hears the beating heart of the man he killed. He can't get the sound out of his mind. He thinks he has committed the perfect crime, and yet he confesses because he can no longer stand the sound of the beating, tell-tale heart.
Own up to what you have done in the past. Make amends if you can. Clear your head of the things you don't want anyone else to know about by admitting what you have done. Turn over a new leaf.
May this month of October be a time of reflection on what we want to take to the grave.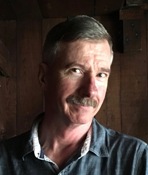 –Tom Sparough specializes in ghost-story wisdom. Author of Mr. Baitenswitch: Ghost Stories to Keep You and Your Organization Alive, he is a keynote speaker that uses stories and analogies as his medium for inspiration and wisdom.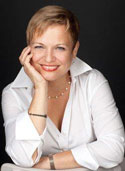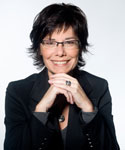 by Andrea Heckelmann The Issue One of my clients, in order to expedite the process of installing a new IT program, used an existing platform, rather than creating a new, customized version. After almost a year's worth of efforts that included several postponed go live dates, management decided to stop the current project and direct …
Welcome Detours! A Detour Can Sometimes Be Better than the Original Plan Details »
Leadership Connext: The Role of Story in Voluntary Sector Leadership Development in Canada by Glory Ressler This selection illustrates the use of story in many forms in a major leadership development school in Canada. Download PDF The Missing Links by Carol Russell Story is used to enhance knowledge management in a British government department. Download …