The National Storytelling Network invites you to join us for five unique days of programming that will reflect on the past and present, and build a future filled with opportunities, hope, and connection. We want your proposals that celebrate our roots, honor the paths already traveled, encourage deep reflection, unleash creativity, inspire innovation, and imagine our next steps.
Who do we want and need to be moving forward – as artists, business people, and a community?
Bring your big questions. Share your ideas and proven methods. Collaborate with others to create the future of storytelling. Share the ways you have adapted and changed as a storyteller, teacher, healer, artist, business person, leader, producer, or preacher.
Do you have experience honoring the past and creating tomorrow through story? Are you ready to share your process, techniques, and lessons learned with others? Share your expertise with the storytelling world in a Workshop, Panel Discussion, or Master Class.
for inspiration, check out last year's programs
2021 Conference Recordings Available
If you purchased a recording and don't have access to the video, please ensure you're logged in to the NSN website (your name or email will show up on the right side of this screen). If you are logged in and you're not seeing the recording, please contact the NSN office at (816) 883-4781 or .
Previous Conference Information
Looking for information on previous NSN Annual Conferences / Summits? Look no further!
2021 CONNECTED was brought to you by our generous conference sponsors:

2021 CONNECTED Conference Schedule
PLEASE NOTE: All times are listed in CENTRAL TIME
Schedule subject to change and updates will be made as information becomes available
The Világszép Foundation (named after a popular Hungarian fairy tale) has been training volunteer storytellers for 10 years to bring bedtime stories into Hungarian foster homes. Storytelling is our way of showing the children attention, acceptance, and the assurance that all can turn out well in the end. Our storytelling program has been designed and honed by professional storytellers, educators, and therapists, and it is constantly evolving in the face of new challenges and needs.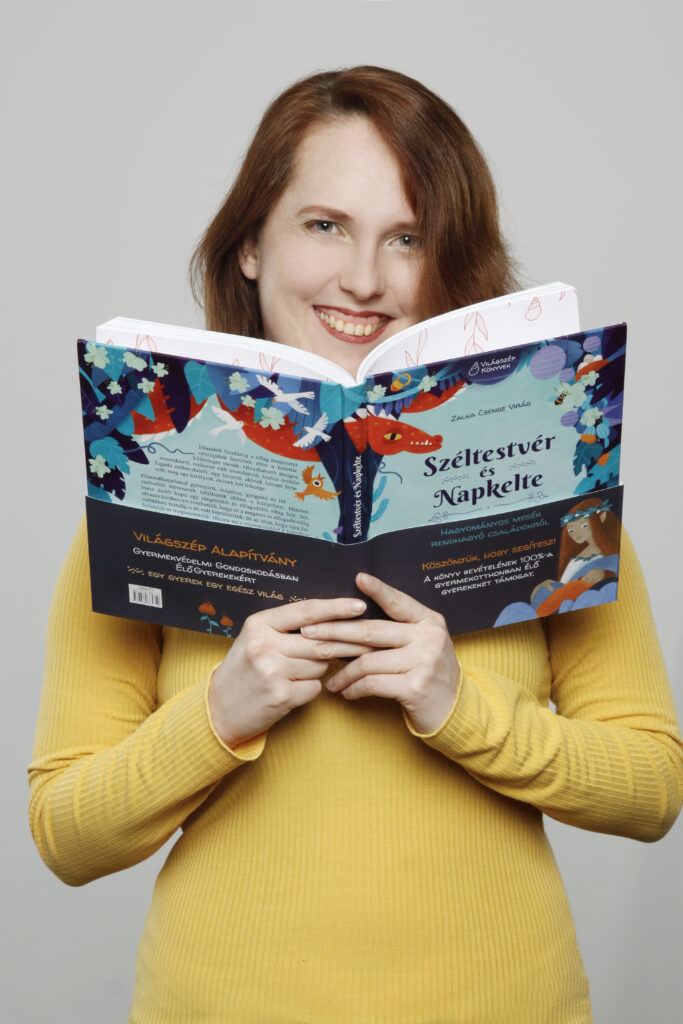 Csenge Virág Zalka, PhD., has been coordinating of the Világszép storytelling program for the past 3 years, helping dozens of volunteer storytellers connect with more than 150 children in the state care system.
In this workshop, seasoned event producers will provide a basic framework for beginning storytelling event producers. Workshop leaders Ellen Munds, Lisa Overholser, and Barry McWilliams will talk about the why and the how of producing a variety of different types of storytelling events (both in-person, virtual, and hybrid), based on their own experiences and best practices.
For more information on producing Hybrid Storytelling events, join us at our 2nd workshop from 4-6 pm CST.
The Healing Story Alliance has sponsored four Kind Stories Concerts this past Winter/Spring. We have heard a wealth of moving stories from our featured tellers and from our listeners. These sharing experiences have inspired and uplifted us during this difficult time. They have also deepened our understanding of the need for kindness in its many guises and have clarified the complexities that kind urges and actions can bring.
Now we are offering listeners in the NSN community an opportunity to work with several prompts to explore the personal and family stories of kindness in their lives at more depth, with the assurance that every story will be heard, whether in a small breakout group, or in the large group as time allows. Your take-away will be several story seeds, a more developed story shared, and more inspiration and sense of our shared community of dear hearts.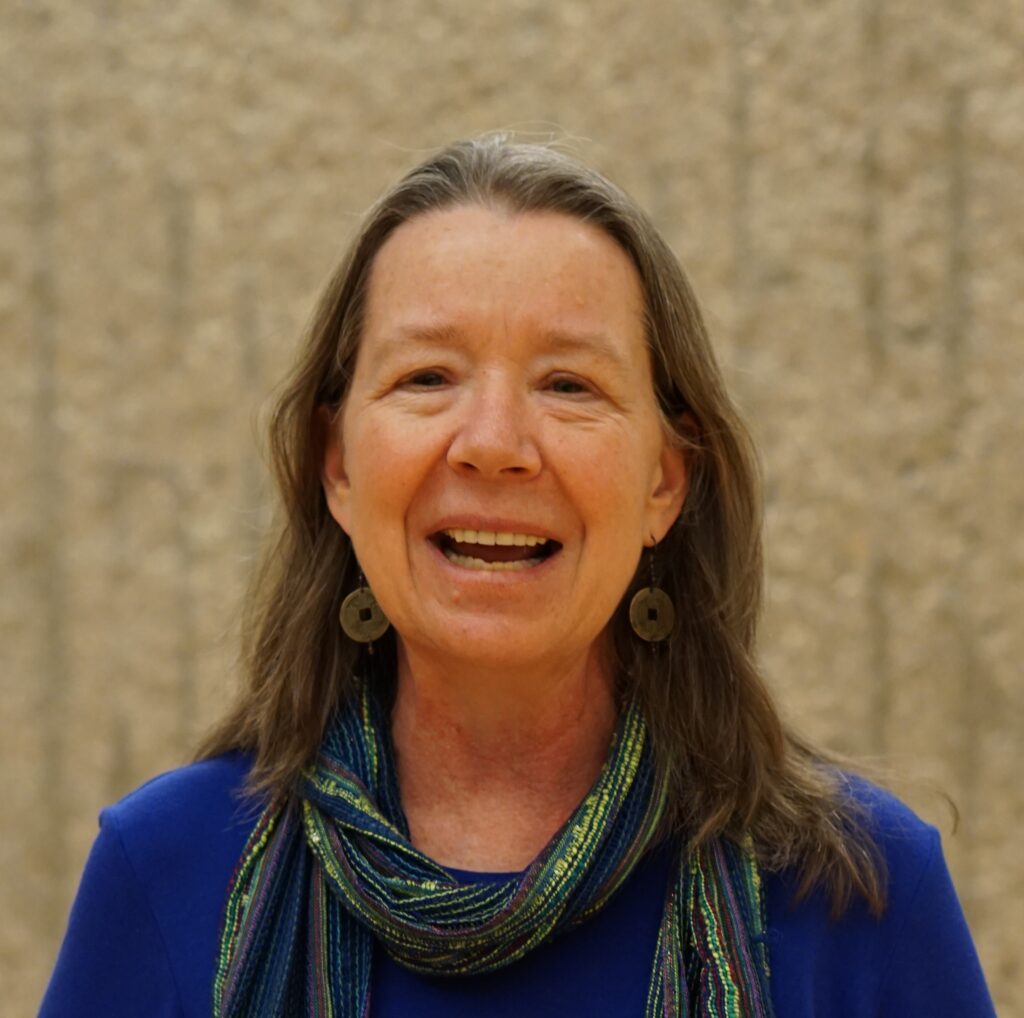 Elisa Pearmain is a licensed psychotherapist who has been telling stories professionally and leading therapeutic storytelling workshops for over 30 years. She is the award-winning author of two collections of wise tales, and a double CD called, Forgiveness: Telling Our Stories in New Ways. She is on the Executive Board of the Healing Story Alliance.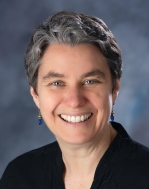 Lani Peterson is a psychologist, professional storyteller and executive coach who specializes in story as a powerful medium for personal growth, connection and change. Lani brings a unique combination of personal stories, knowledge of the theory behind stories, and deep experience helping people use stories to transform their understanding of themselves and others.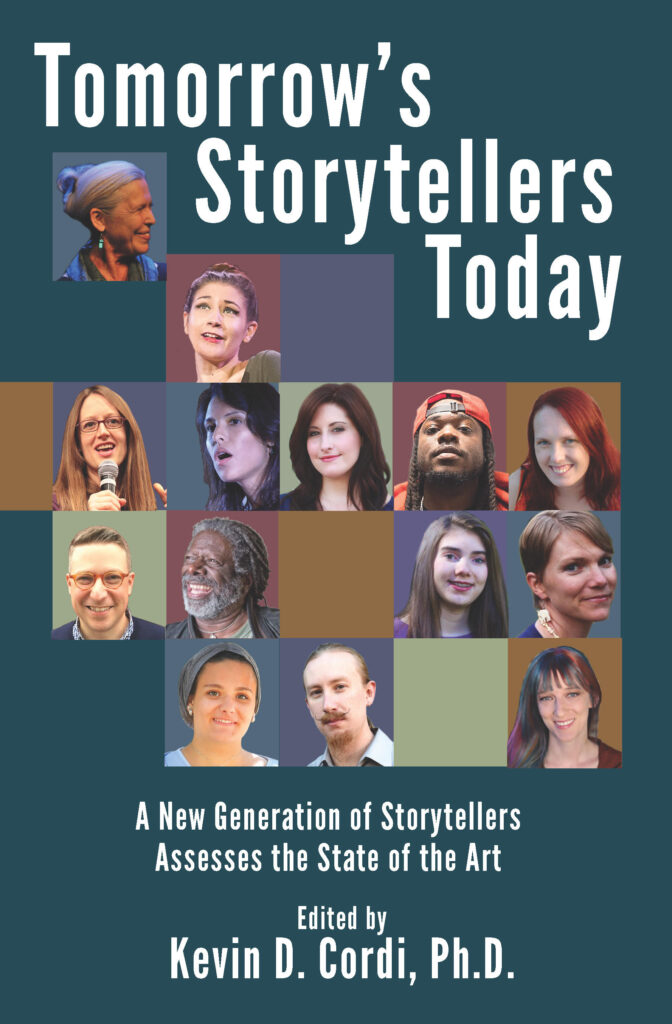 Join with us as we discuss the next generation of storytelling. Listen to how storytelling has changed over the years and how we need to make room for that change. Dr. Kevin Cordi will moderate a panel of five storytellers discussing these changes. This work will highlight new work from the text Tomorrow's Storytellers Today (Parkhurst Brothers, 2021). Cooper Braun-Enos illustrates why we need to make room for folk tradition in environments that invite personal tales. Donte Woods-Spikes speaks to how and why we need to invite diverse storytellers for more than diversity events. Carolina Quiroga-Stultz addresses the need for storytellers to speak out against critical issues in the world. Alison Broeren will speak to "herding cats" or producing innovative storytelling programs and Amanda Claire Buckley will talk about what it is like to be and respond in story.
Join us for this conversation, question and answers session to follow panel presentations.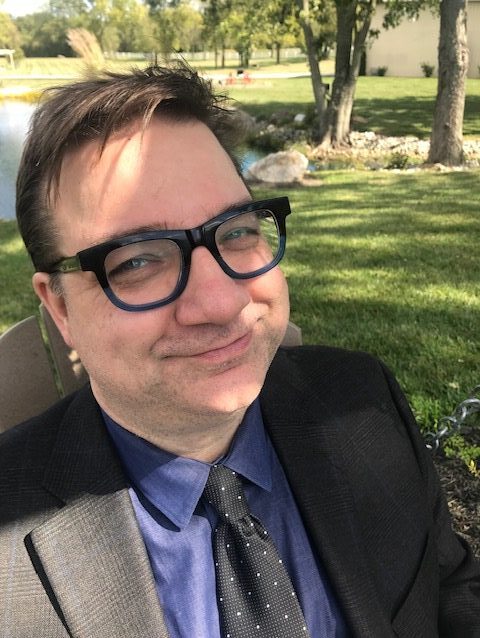 Dr. Kevin D. Cordi (Ohio) is a nationally known storyteller and educator at Ohio University Lancaster. He currently produces Debut: A Fusion of Storytelling and Play. (See Facebook by the same title). He serves as editor of Tomorrow's Storytellers Today. www.kevincordi.com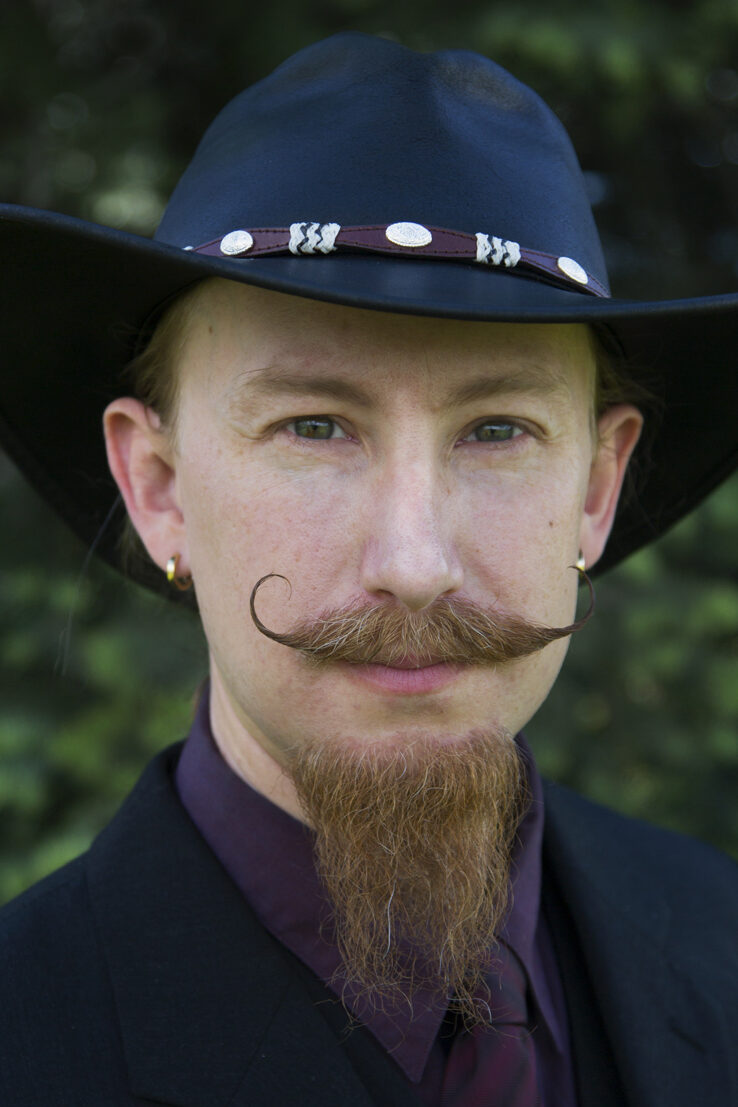 Cooper Braun was born in Boulder, Colorado. He grew up without a television and so found a love for storytelling from tapes. Drawn to performance and theater from a young age. Cooper started as an actor, has a BA in Theater for the Union College and has been working as a professional theater technician. He can be contacted at
Allison Broeren is a storyteller and show producer. Allison is the Co-Owner of Strike Theater and the Director of Wood Sprout running the oldest and festiest poetry and story slams in the Twin Cities. She has performed on the Moth Mainstage, NPR, KFAI radio, the MN Book Awards, Tour de Fat, and coffee tables throughout the Midwest, and has co-led an MPR storytelling trip through Greece with Kevin Kling.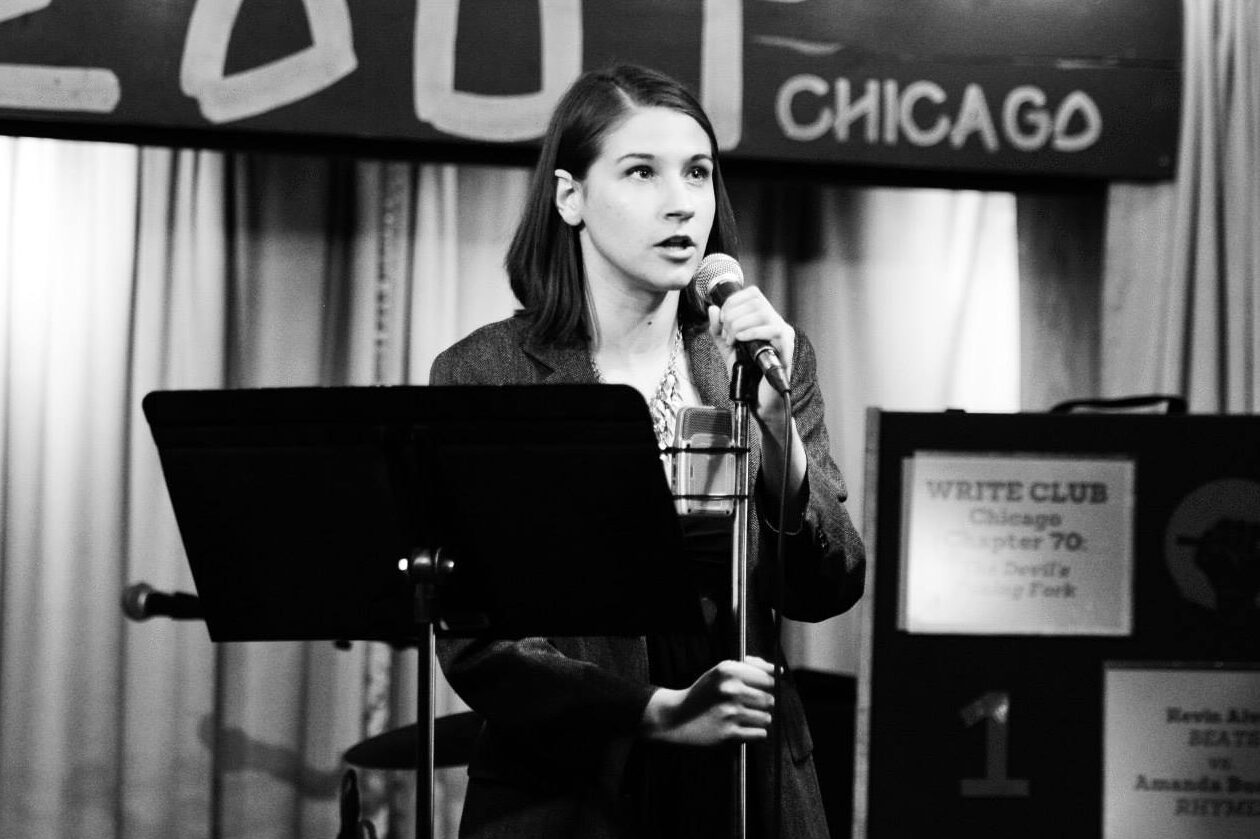 Amanda Claire Buckley is a multidisciplinary artist based in Philadelphia. She has traveled internationally with a sketch comedy troupe, composed music for plays put up in Chicago, D. C., and NYC, and a contributing editor for the literary journal Pigeon Pages. In 2015 she was a recipient of the National Storytelling Network's Next Generation Scholarship. She holds a BA in Liberal Arts from Bennington College and an MFA in Creative Writing from Sarah Lawrence College.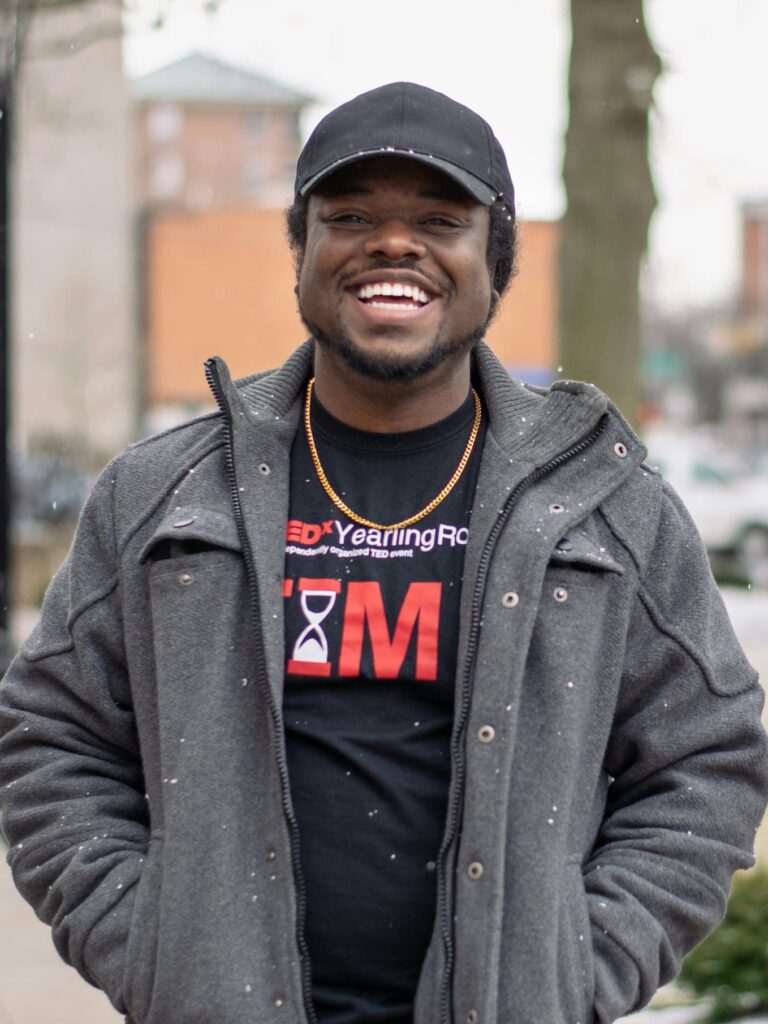 Donte Woods-Spikes is a requested speaker/storyteller from Ohio. Donte Woods-Spikes is a known for various forms of work such as professional speaking which landed him on the TEDx stage, community work all throughout Columbus, and award- winning video documentation. Donte's overall goal is to educate and connect the world beyond perceptions and stereotypes with authentic experiences through documentation and storytelling.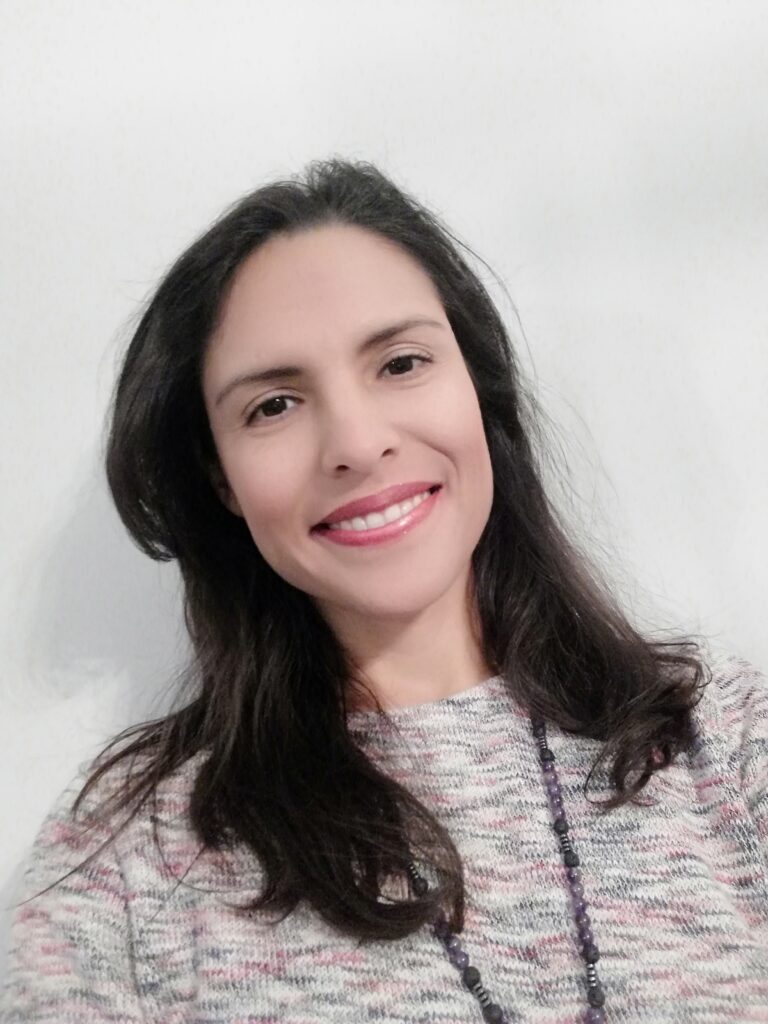 Carolina Quiroga-Stultz is a Colombian storyteller and performer who researches and brings to life a wide repertoire of myths and traditional tales from Hispanic and Latin America. Her bilingual storytelling style enchants audiences with her compelling mannerisms and the passion she brings into each story. Quiroga was the recipient of the J.J. Reneaux Emerging Artist Grant Award and is a Teacher Artist for the Wolf Trap Institute for Early Learning through the Arts.
Her "Tres Cuentos" podcast, dedicated to the traditional narratives of Latin America, has been awarded a continuation grant from the National Association of Latino Arts and Cultures. Carolina's performances have taken her across the U.S., including the Tejas Storytelling Festival, and into Costa Rica and Mexico. Check out her website at www.carolinastoryteller.com
As storytellers and producers come out of an intensely virtual-only year, many event organizers are discovering many benefits to virtual event storytelling productions. What if virtual or live-streamed options remained a part of storytelling events? Hybrid productions offer the best of both worlds – face-to-face interactions in this most intimate of art forms, and the wide reach and increased accessibility offered by virtual connections. Join us in this workshop to explore best practices in hybrid storytelling event productions.
Story professionals love to teach story structures. Whether it's Fretag's three act structure, the hero's journey or simple story spines, we often take students through how a story is constructed. But this is like learning a language by just learning the grammar. How do natural storytellers learn their skills? Again, like learning a language, it's helpful to immerse yourself in it. This workshop is a practical exploration of story acquisition and how we create an effective environment to learn through immersion.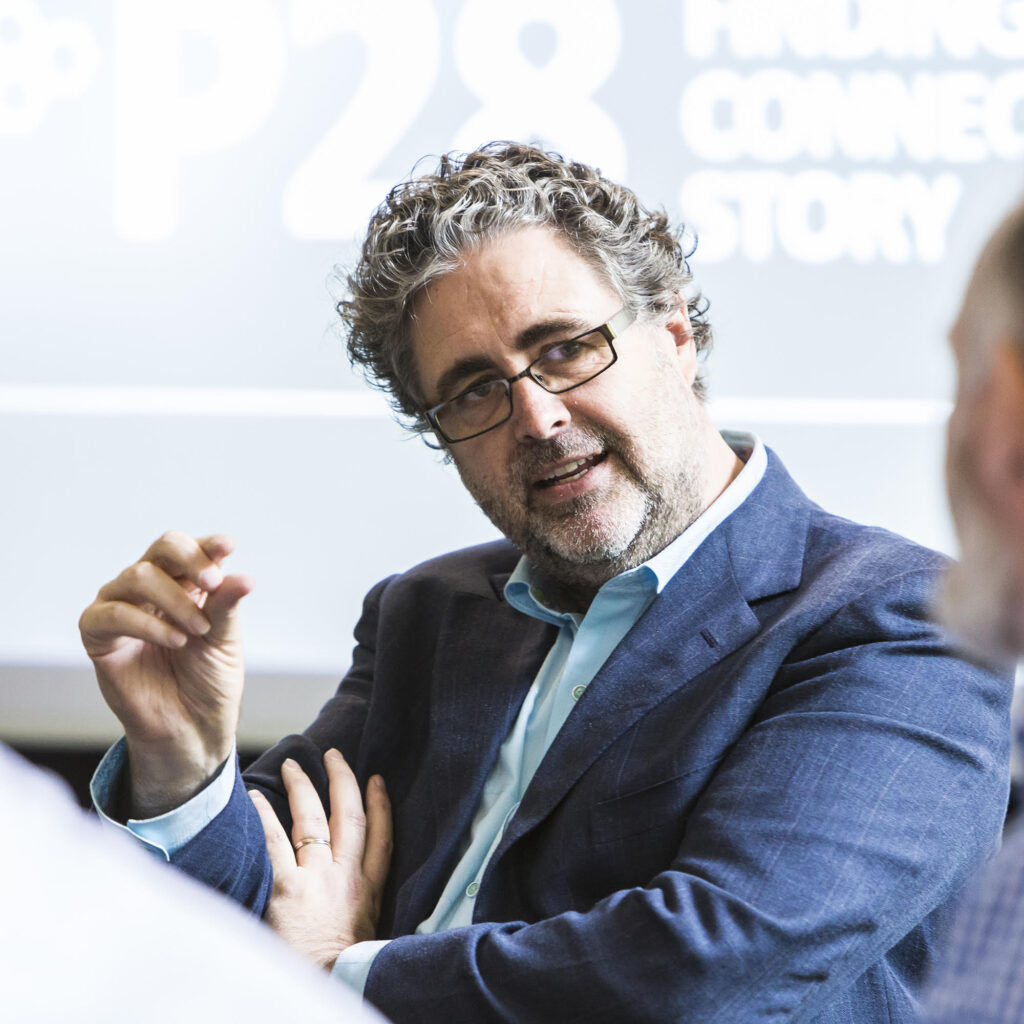 Shawn Callahan is the author of the multi-award-winning "Putting Stories to Work" and the Founder at Anecdote, the world's largest business storytelling enterprise. He started his career in technology with companies such as Oracle and IBM but realized, at the end of the day, it was the human factors that determined the success of any enterprise.
In 2004, Shawn founded Anecdote, a firm that helps leaders and sellers find and tell effective oral business stories. He works with Global 1,000 companies such as Shell, Danone, Microsoft, TESCO, Allianz and Bayer all around the world.
Kindness comes in myriad forms. Three Oracle award winning storytellers and two community tellers share true-life and folkloric stories of kindness given or received.
Join the Healing Story Alliance for our concert presentation at the NSN Pre-Conference! We will share and explore stories of kindness in its many faces and forms. Through folk tales and personal stories, we will dive deeply into multiple experiences of kindness. What is it? How does it impact us and our relationships to ourselves, to each other, to the world? Come and listen to "kind stories" shared by both professional tellers and community members and see what memories of kindness emerge for you.
The story session opens with a concert of seasoned tellers sharing stories with themes of kindness. During the last half hour of the gathering, audience members are invited to share a story, moment, or reflection about kindness that emerged for them as listeners.
Featured Storytellers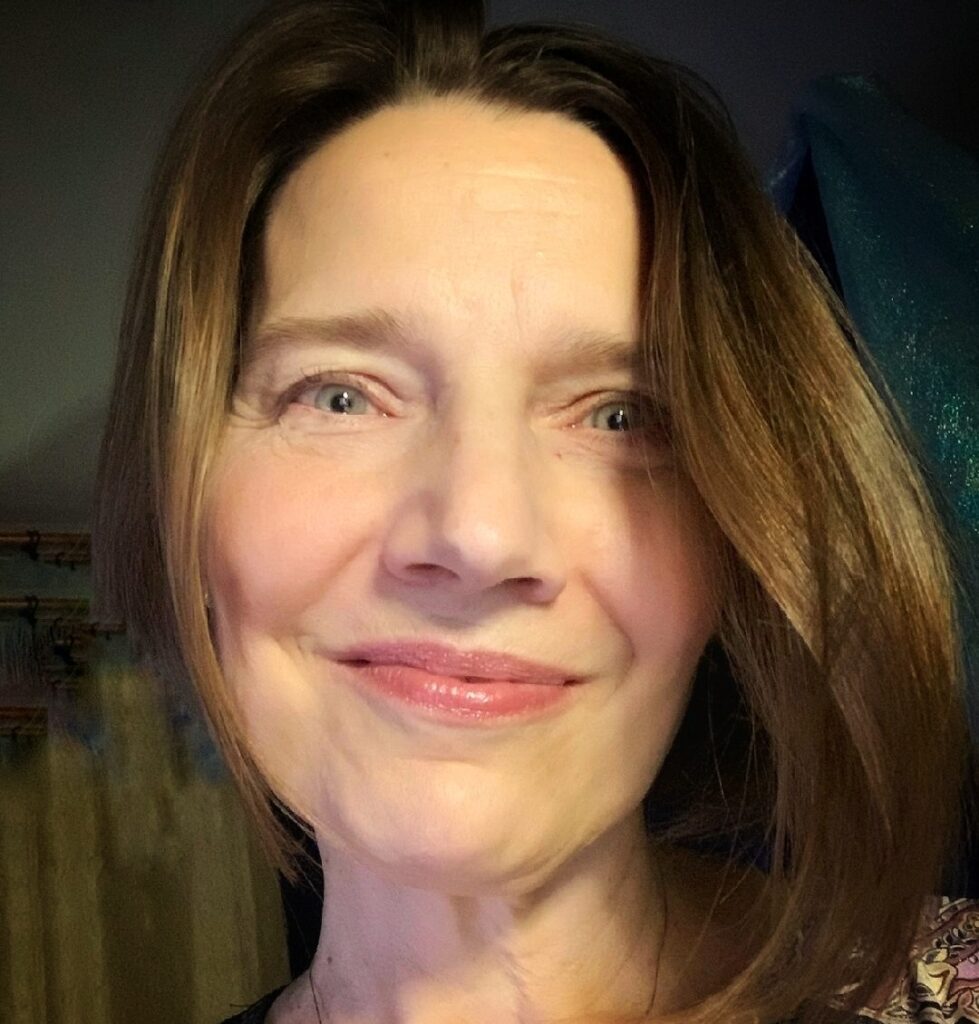 Megan Wells is an award-winning storyteller, theater artist, director, and coach. She is known for creating an intimate storytelling atmosphere, infusing her characters with living souls, and delivering the experience with delicious theatrical timing. A recipient of NSN's Circle of Excellence Award, Megan performs in museums and symphonies, enhances education for thousands of children, entertains families in festivals and libraries, and helps executives, actors, and storytellers craft powerful stories to effect change. With more than forty years of experience, Megan's extensive performance repertoire includes myths, folklore, persona, and literary tales.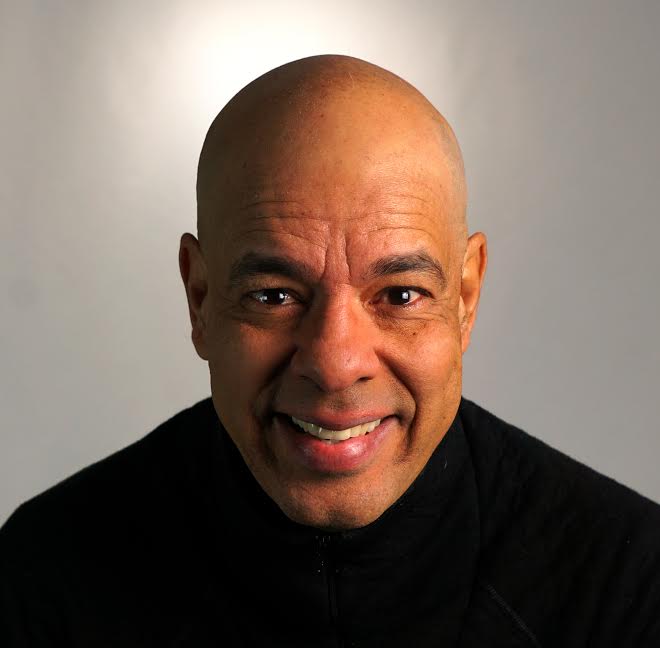 Antonio Rocha, originally from Brazil, came to the USA in 1988 to study mime with Tony Montanaro. Since then Antonio has performed his unique fusion of mime and spoken word with his tenor voice and realistic sound effects from Maine to New Zealand covering fifteen countries across six continents in venues such as The Kennedy Center, The Smithsonian, The National Storytelling Festival and more. Antonio has many recordings, a picture book, is a two time TEDx presenter and is a recipient of the Circle of Excellence Oracle Award presentedby the National Storytelling Network for his "exceptional commitment and exemplary contributions to the art of storytelling."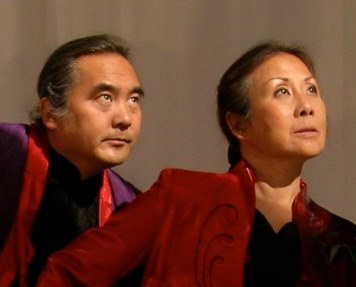 Eth-Noh-Tec's Co-directors Nancy Wang and Robert Kikuchi-Yngojo are longstanding San Francisco artists who have contributed greatly to the Asian American performing arts movement. Both have trained and performed in traditional and contemporary art forms for over two decades. This focused fusion, truly meeting the goals of their name Eth-Noh-Tec: The weaving [tec] together of distinctive cultural elements of the East and West [eth] to create new possibilities [noh]. Their mission is to heal the divides within us and between us through the stories of Asia and Asian America. They build cultural bridges that celebrate our humanity, embrace our differences and create compassionate communities through the performance of Asian and Asian American stories that reveal our universal truths. They are recipients of NSN's Circle of Excellence Oracle Award.
Community Tellers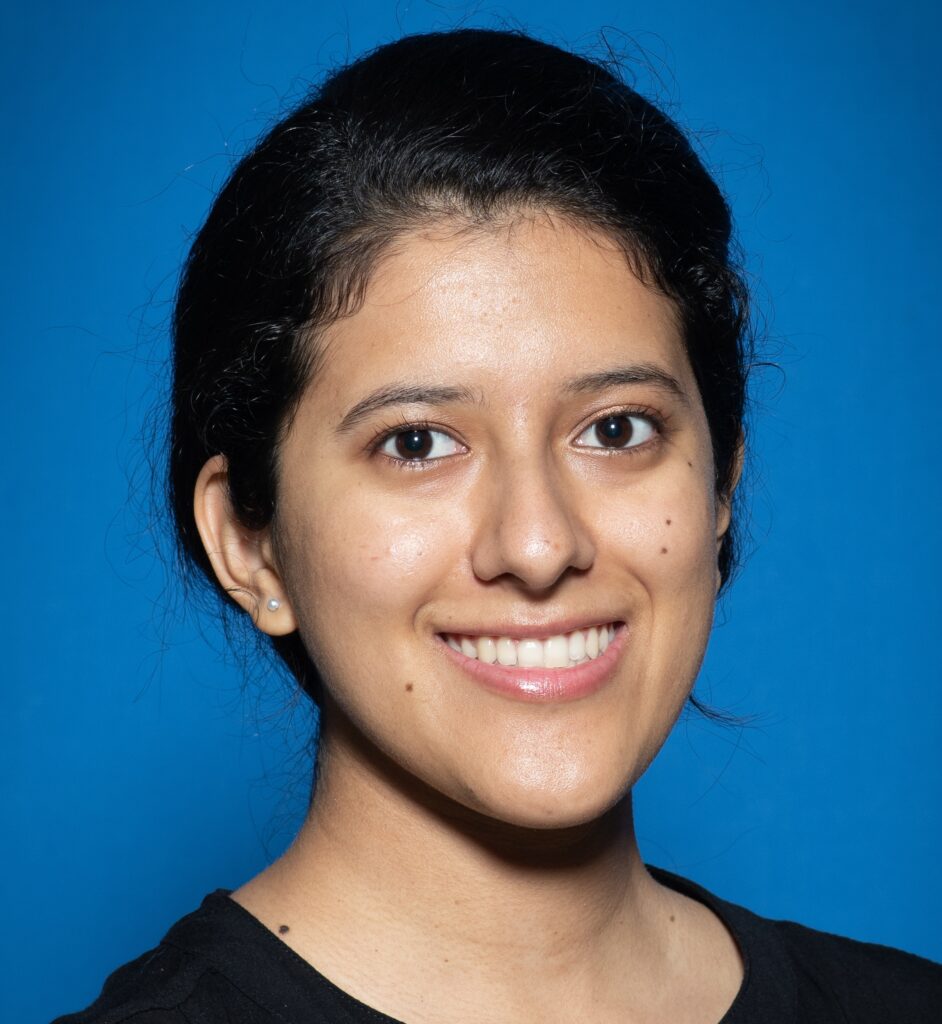 Ashima Sitaula is developing innovative education programs and projects with youth, community partners, and school leadership to help break a cycle of abject poverty in Nepal. One of her current projects is with a non-profit organization, Hands in Outreach, to design and develop a Women's Literacy Program curriculum for women in Nepal with a goal to support them to be positive role models for their daughters while becoming leaders effecting social change.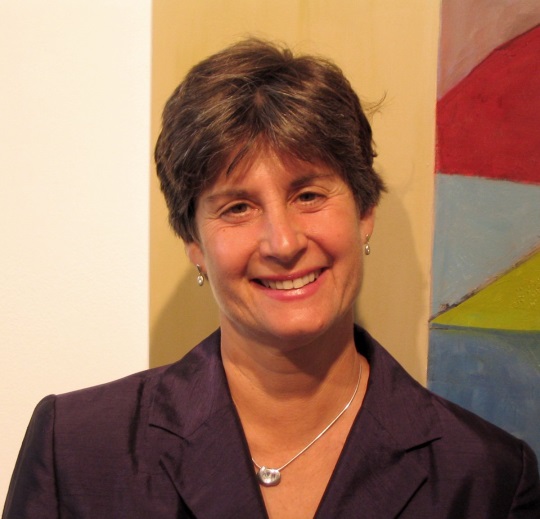 Rabbi Donna Berman is the executive director of the Charter Oak Cultural Center. Donna is known as one of the region's most moving speakers and visionary leaders. She has touched thousands of lives through her work at the Charter Oak. Rabbi Donna holds a Ph.D. in Religion and Social Ethics from Drew University. At the core of her theology is a commitment to the Jewish tradition of tikkun olam, repairing the world through acts of justice. This is a commitment that she brings to her community service work at Charter Oak.
Emcee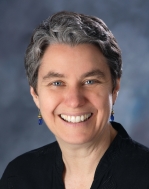 Lani Peterson is a psychologist, professional storyteller and executive coach who specializes in story as a powerful medium for personal growth, connection and change. Lani brings a unique combination of personal stories, knowledge of the theory behind stories, and deep experience helping people use stories to transform their understanding of themselves and others.
Listening and effectively responding to opinions different from our own can be challenging. How can we tame our defenses and through storytelling become effective agents of change? Drawing on her experience using storytelling for connecting across the Israeli Palestinian conflict, Noa Baum offers a skill-based masterclass to cultivate empathic listening and respond to threatening opinions in ways that open respectful dialogue.
BEFORE signing up for this masterclass please note:
Due to the highly interactive experiential nature of this class breakout rooms will be used. Please sign up only if:
1. You can commit to participate in the entire session, since the experience of others is dependent on your participation.
2. You are able and comfortable being in breakout rooms.
3. You are able to turn on your video in the breakout room.
If you plan to use the recording – please note that to get the benefit of this work you will need to do it with a group of at least 4 people.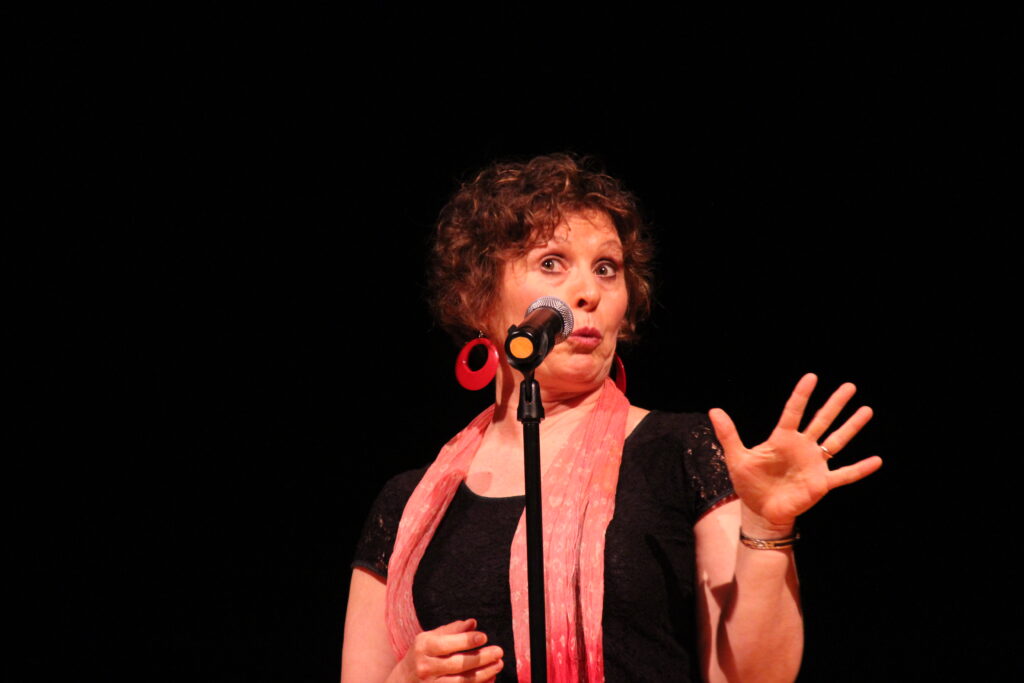 Israeli born Noa Baum is an award-winning storyteller, author and coach. She focuses on the power of storytelling to heal across the divides of identity and build bridges of peace. She presents internationally at festivals and organizations: The World Bank, Mayo Clinic, US Defense Department, FDA, Securities & Exchange Bureau, National Storytelling Festival, Fabula Festival. Her memoir "A Land Twice Promised" (now on Audible) won several awards including the Anne Izard Storytellers' Choice Award.

www.noabaum.com
FB: NoaBaumStorytelling
Author: A Land Twice Promised – An Israeli Woman's Quest for Peace
How the Birds Became Friends
Artistic Director of The Grapevine Storytelling
www.fsgw.org/grapevine
The Prison Story Project is a storytelling project in Arkansas that benefits incarcerated women and men. Kathy McGregor, project director, will show a filmed version of the staged reading of "On The Row: Storytelling from Arkansas' Death Row" followed by a Q&A with call-in from death row inmate, Kenneth Reams. Afterwards, McGregor will provide expertise and make available comprehensive replication/teaching guides created by the Prison Story Project for replication of our prison storytelling project.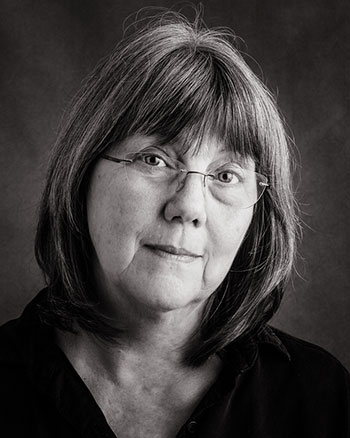 Kathy McGregor has been a professional storyteller for over 30 years. In 2012 she began giving voice, through the healing art of story exploration, to those silenced by the isolation of prison. Kathy has also benefitted in the healing power of storytelling in her work as a former union organizer for registered nurses, and her work as a hospice nurse.
Moved by the horror of the 2017 planned mass execution of Arkansas death row inmates, Kathy began attending seminar and is currently a candidate for ordination to the diaconate of the Episcopal Church.
This showcase for adults features personal stories told by black and brown tellers. Stories that reflect the joys, triumphs and disappointments, as well as stories about racism, micro aggression. Their stories span from victim to saint and fill in the spaces in between. Listeners are struck by what they heard as well as by what they didn't hear, maybe expected to hear. The stories allow for listeners of any background to find a space where they connect, go along for the ride and at the end discover there might be a slight change in perspective. The stories are selected to take the all too often "museum gazing" awareness of life as Person of Color and cross the bridge to shared humanity.
What can we learn from the ancient wisdom of Asian folktales/mythologies? You'll find hidden but powerful messages in each story from India, Japan, China and more. These traditions remain relevant and can help us deal with the challenges we face today.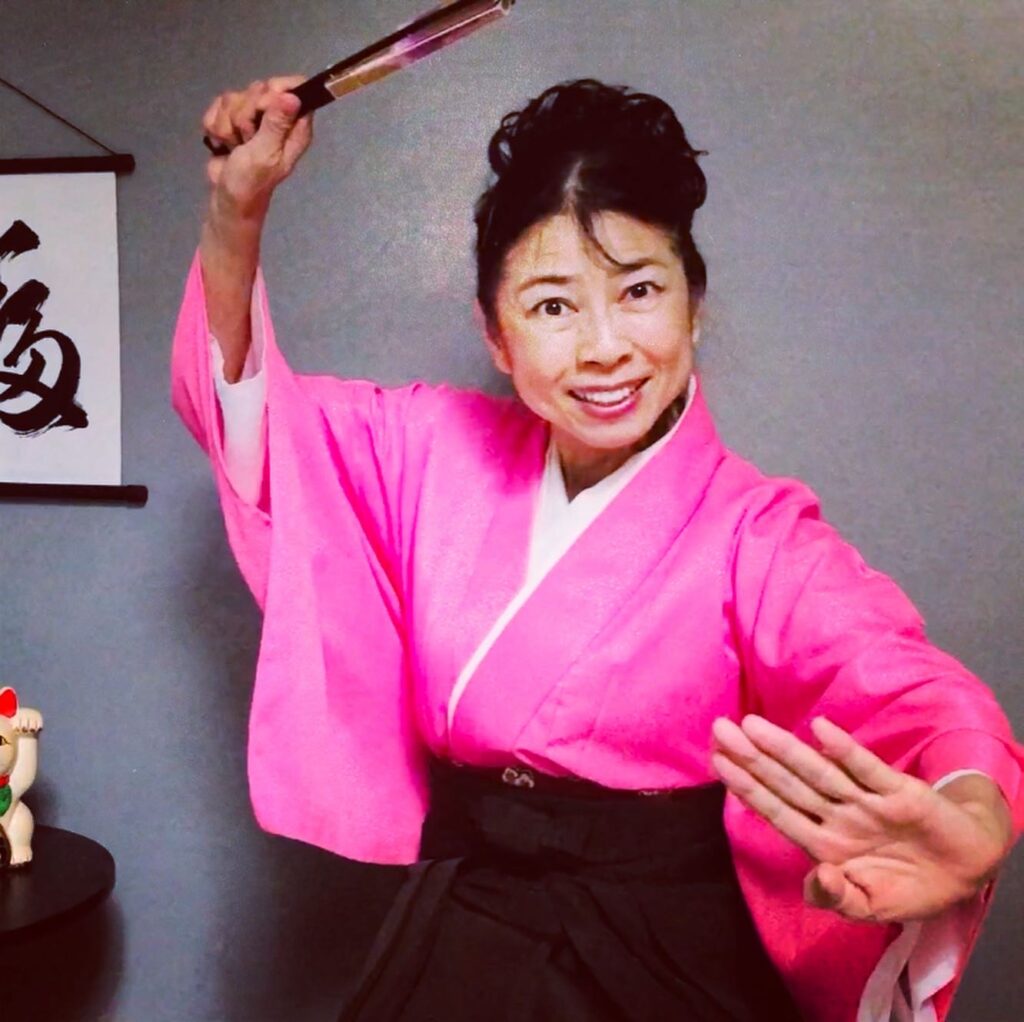 A native of Japan, Karin trained in Japanese traditional theatre before studying educational theatre at NYU. In New York she performed in numerous plays in off-off Broadway productions, a dance troupe, and taught acting/dance summer camps. A full-time storyteller and actor at Walt Disney World for 11 years, she now performs annually at Epcot's Japan Pavilion. In 2019, she performed at the National Storytelling Festival. During the pandemic she's been telling stories, teaching Japanese as well as playing different characters in a business theater company which designs corporate/federal agency leadership training to teach diversity, equality and inclusion.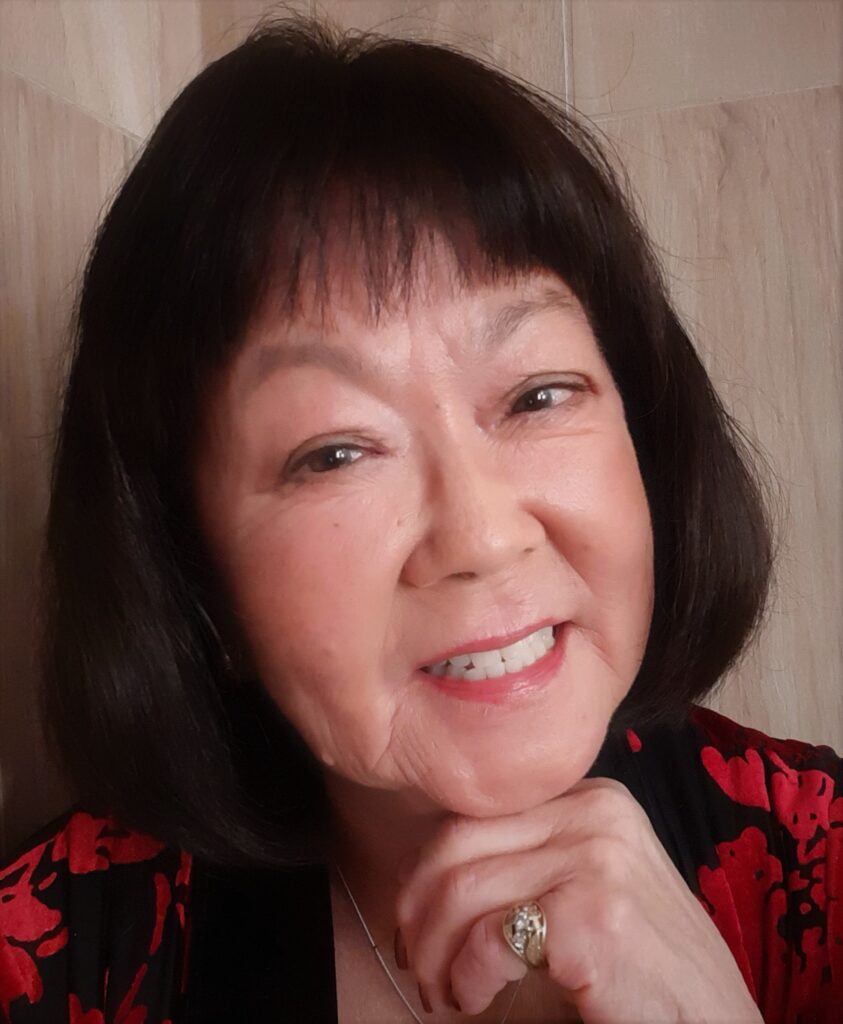 As a park naturalist for over 35 years, Linda was known as "Ranger Linda" to hundreds if not thousands of school children and families in the San Francisco Bay Area. Linda has been involved in storytelling for over 40 years — serving on the Board of Directors for the National Storytelling Network for six years and chairing the Bay Area Storytelling Festival for over 30 years. Since retiring, she volunteers as a storyteller and docent as the SF Asian Art Museum where she enjoys interpreting the art through stories.
Linda is part of Asian American Storytellers in Unity who have created Asian American Storytopia, a YouTube channel of stories and activities for children and families to promote awareness and appreciation of Asian American culture. Linda can be reached at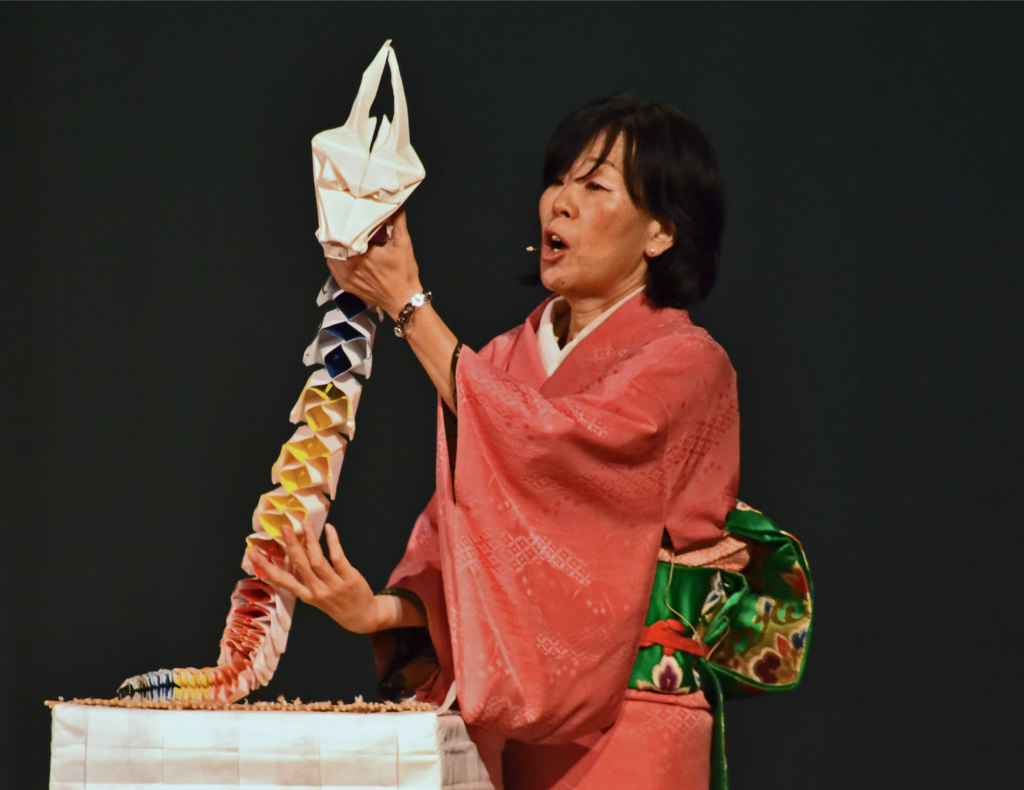 A native of Japan, Kuniko, award winning theatre performer, came to the United States in 1985 to study theatre with Tony Montanaro. Last 2 decades she performed her solo show, "Japanese Storytelling with Magical Mask, Mime and Music" "Origami Tales" in venues like Disney Epcot Center, The Kennedy Center and National Storytelling Festival. Kuniko's marvelous presentations promote cross-cultural communication and understanding in entertaining way. As a teaching artist, she taught Origami Math and Storytelling at more than 2,000 schools and colleges.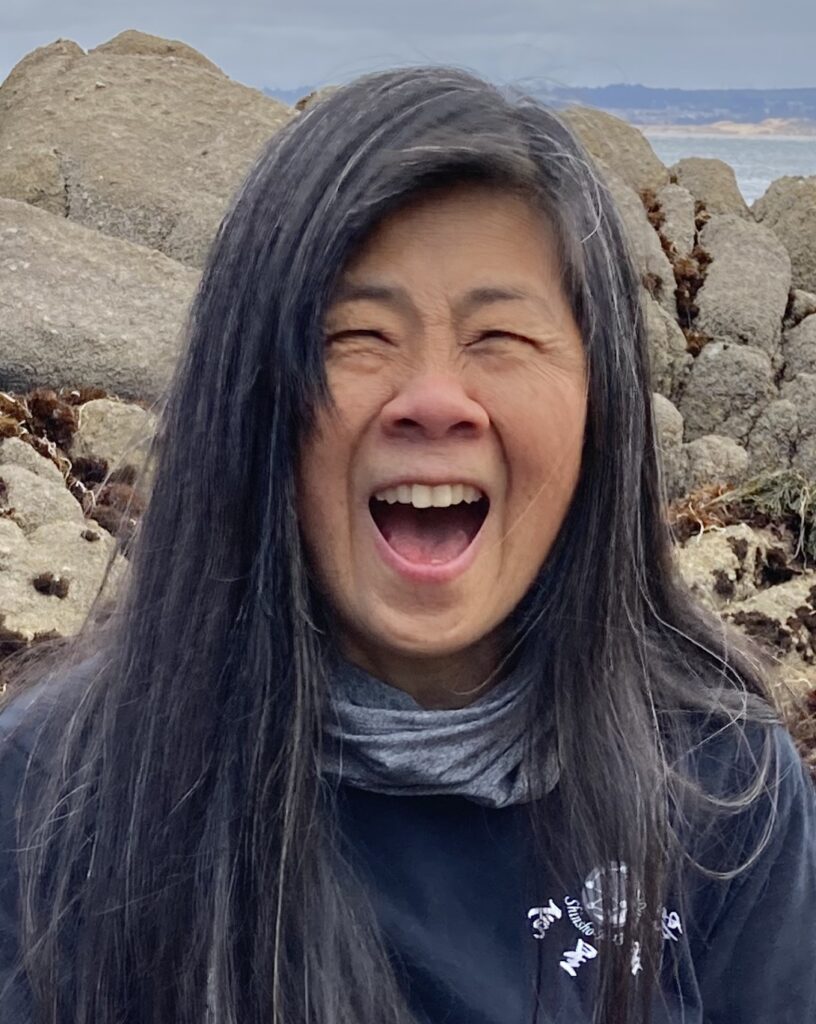 Bowen Lyam Lee lives in Monterey, CA. She teaches, writes, and flows creativity. Lately she also tells stories. She is a fifth generation Chinese American of Gold Rush ancestry. She was a natural science illustrator and writer before becoming a public school teacher, and loves and cherishes animals, children, and the natural world. Her illustrious family of hard working immigrants are the core of her current work on a historical novel about Chinese Americans in California.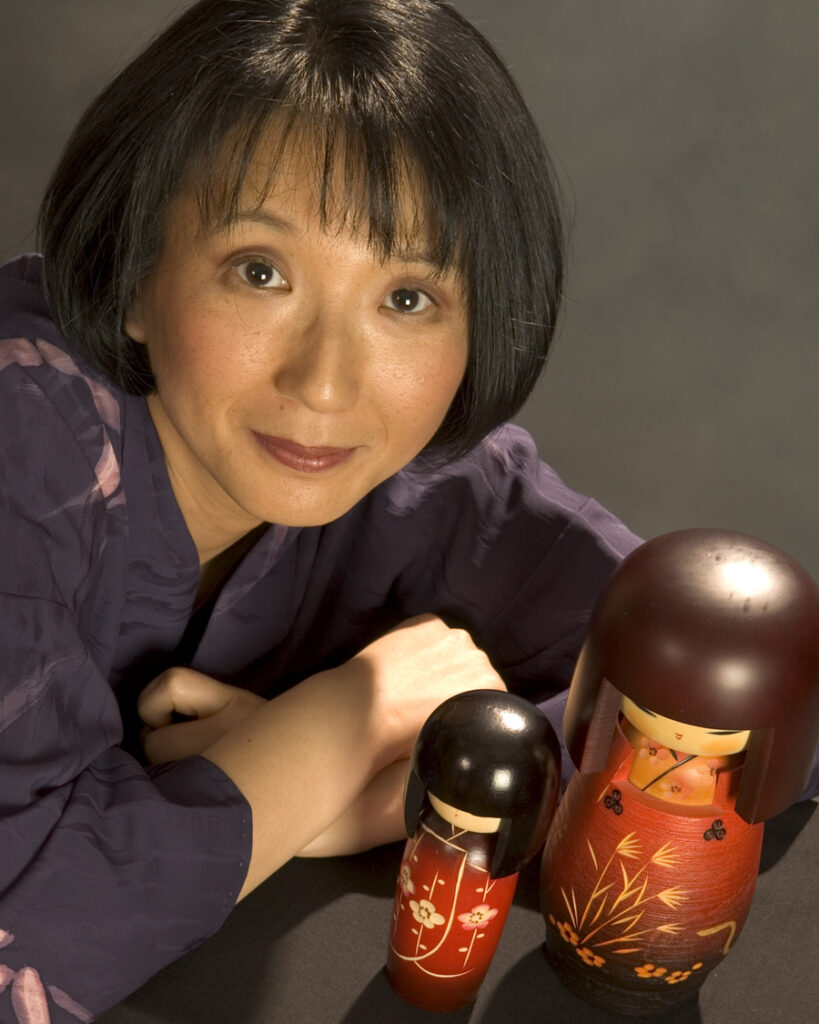 A native of Osaka, Japan, Motoko has performed her Asian folktales and original stories since 1993 in schools, libraries, museums and festivals across the U.S., as well as in China, Japan, Senegal, and the U.A.E. She has appeared on PBS' Mr. Rogers' Neighborhood, and toured Miyazaki, Japan, as part of CarnegieKids in Miyazaki sponsored by Carnegie Hall. Her story recordings won a Parents' Choice Silver Honor Award, a Storytelling World Award, and a National Parenting Publications Award (NAPPA). Motoko is the recipient of the 2017 National Storytelling Network's Circle of Excellence Award. She is the author of A Year in Japan: Folktales, Songs and Art for the Classroom. Check https://motoko.folktales.net/ for more info.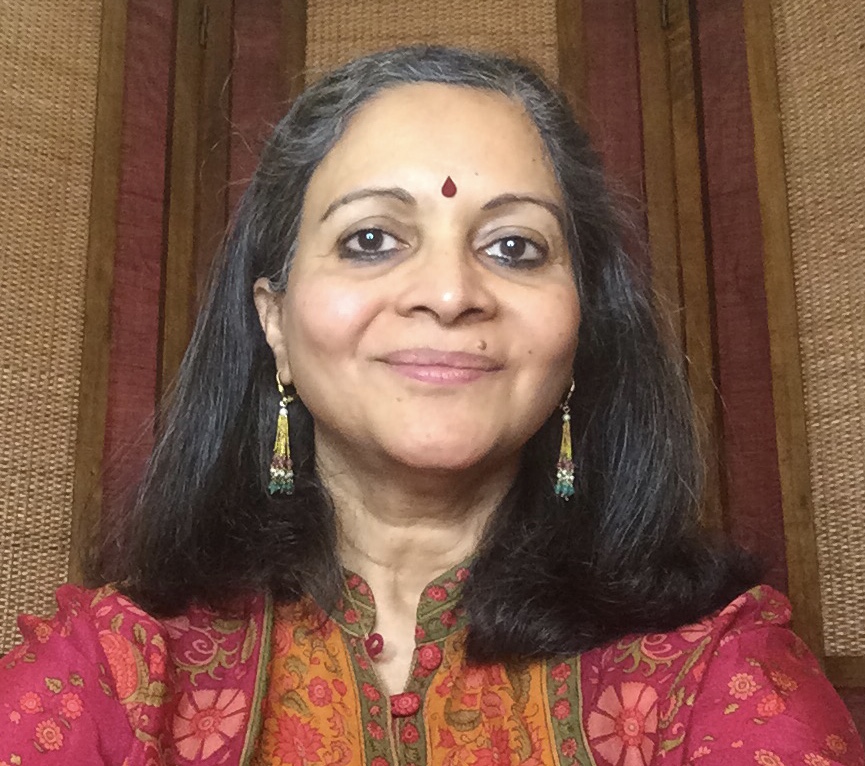 Roopa Mohan is a storyteller from Walnut Creek, CA. Prior to storytelling she had a career doing advocacy for a South Asian domestic violence helpline. On retiring she became a volunteer storyteller and docent for school groups visiting the Asian Art Museum, San Francisco. Roopa has now expanded her repertoire and enjoys sharing personal stories from her childhood in South India as well as her early immigrant experiences here in the US. She is on the board of the Storytelling Assoc of CA and currently leads a project to bring storytelling to underserved public schools. She is also an active member of Asian American Storytellers in Unity, who recently released Asian American Storytopia(on YouTube) to help youngsters appreciate and embrace diversity at an early age.
Featuring some of the best female story artists tell stories rarely heard on public stages. These stories are sassy, strong, sexy, and always spectacular. We give voice to women often under represented or marginalized.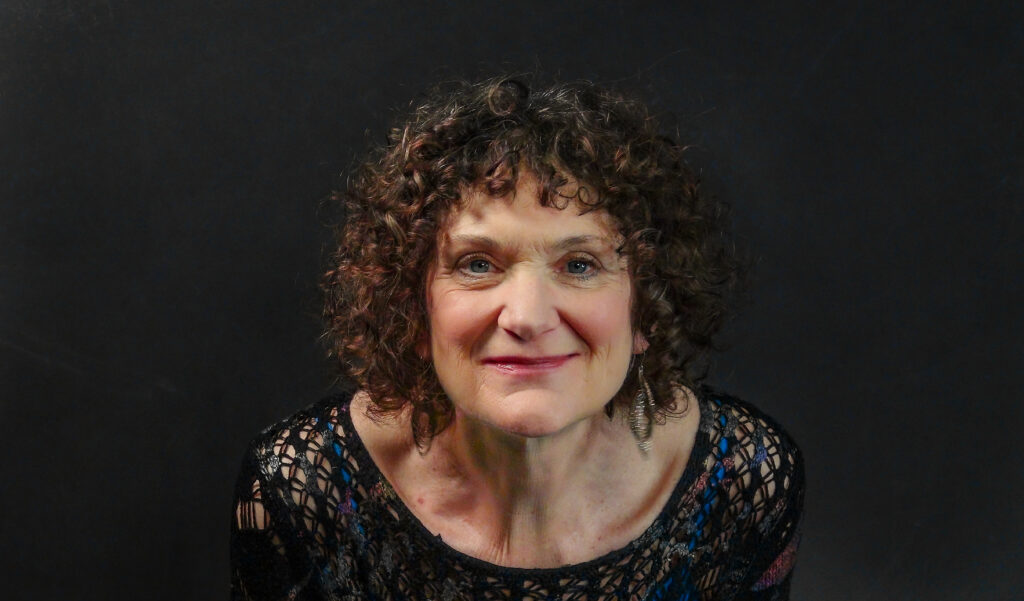 Regi Carpenter is an award winning, festival telling,
soulful storyteller who shares tales of growing up as a fifth
generation Carpenter "river rat" raised in a small town on the St. Lawrence River in Northern New York. Regi is the youngest daughter in a family full of contradictions; religious but raucous, tender but terrible, unfortunate but irrepressible.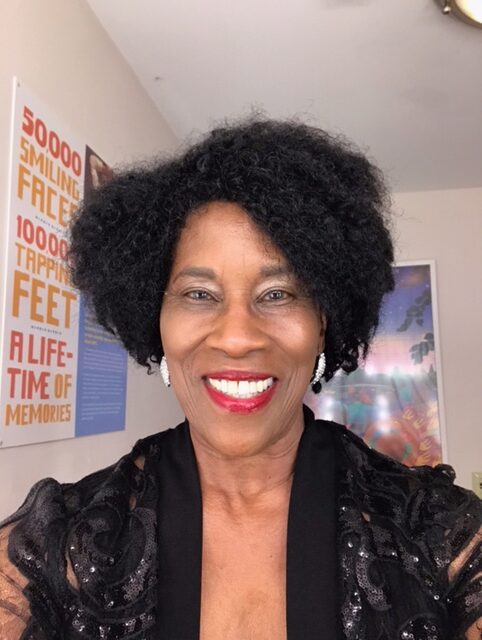 Charlotte Blake Alston is an internationally acclaimed storyteller, narrator and librettist who performs in venues throughout North America and abroad. Her stories are rooted in African and African American oral traditions. She has made multiple appearances at the Smithsonian Institution, the Kennedy Center for the Performing Arts, and at numerous festivals around the country including the National Storytelling Festival and the National Festival of Black Storytelling. She has been a presenter and featured artist at festivals in Ghana, South Africa, Ireland, Switzerland, Austria and Brazil. She has been commissioned to create narrative texts for the Opera Company of Philadelphia, The Philadelphia Orchestra, the Commonwealth Youthchoirs and Singing City Choir and has appeared as a narrator for orchestras around the country. The 2020-2021 season marks her 30th as a host and narrator on the orchestra's Family and School concerts and in June 2021 was given an official appointment as The Philadelphia Orchestra's Storyteller, Narrator and Host. For 17 years, she was the featured host, storyteller, and narrator on the Carnegie Hall Family and School Concert series and performed as an artist for the Lincoln Center Institute. She is the narrative voice of Health Training Videos for UNICEF and Global Health Media. She has performed at both Presidential and Gubernatorial Inaugural celebrations. She was one of two storytellers selected to represent the National Association of Black Storytellers at the weekend opening of the Smithsonian Institution's National Museum of African American History and Culture. Honors include a Pew Fellowship in the Arts, the Commonwealth of PA Artist of the Year Award, the National Storytelling Network's Circle of Excellence Award, the Zora Neale Hurston Award and two Best of Philly® awards. Her latest audio installation, Voices in the Landscape: Deeply Rooted… at Longwood Gardens ran from January through March 2021.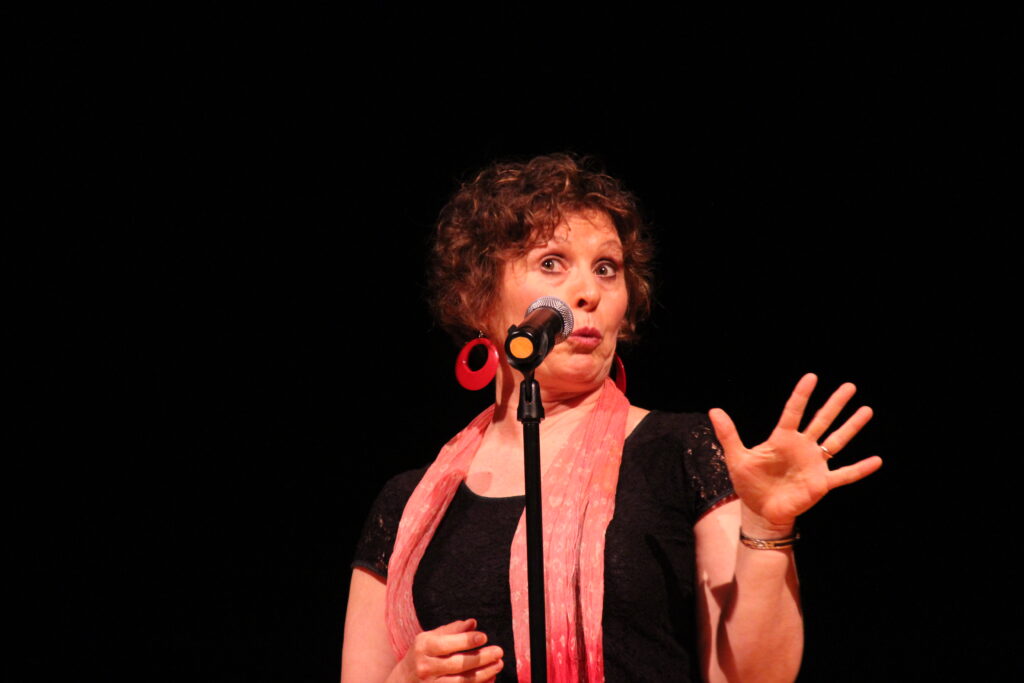 Israeli born Noa Baum is an award-winning storyteller, author and coach. She focuses on the power of storytelling to heal across the divides of identity and build bridges of peace. She presents internationally at festivals and organizations: The World Bank, Mayo Clinic, US Defense Department, FDA, Securities & Exchange Bureau, National Storytelling Festival, Fabula Festival. Her memoir "A Land Twice Promised" (now on Audible) won several awards including the Anne Izard Storytellers' Choice Award.
www.noabaum.com
FB: NoaBaumStorytelling
Author: A Land Twice Promised – An Israeli Woman's Quest for Peace
How the Birds Became Friends
Artistic Director of The Grapevine Storytelling
www.fsgw.org/grapevine
We have all had that moment where we thought of the Boomer or the Millennial as the Other. In "Okay Boomer," storytellers Jesse Bradley, Angie Chatman, Judith Heineman, David Hollingsworth, Annette Mullaney, and Miriam Nadel will share personal stories representing their own generation. Whether it's a story of growing up, of entering the workplace, or of leaving it – these stories will connect us across the generations, and maybe lead to a little more understanding of our differences.
Some stories recommended for a mature audience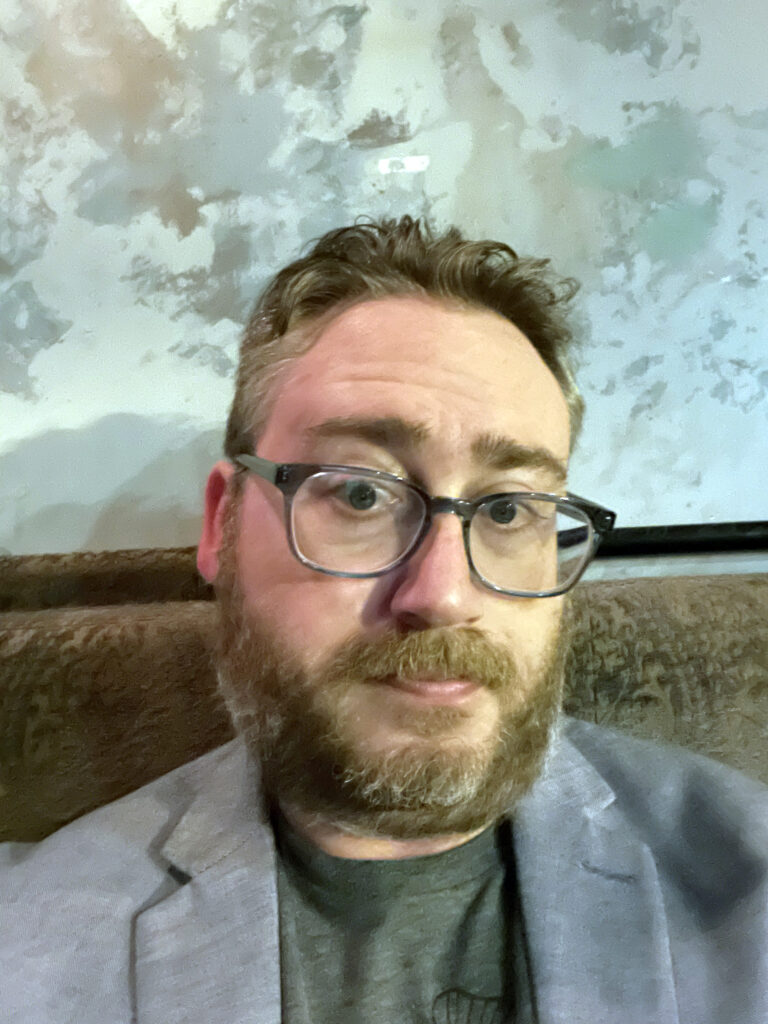 Jesse Bradley is the author of Teenage Wasteland: An American Love Story (WhiskeyTit Books, 2021). He cartoons on Instagram at questionabledecisioncomics.com.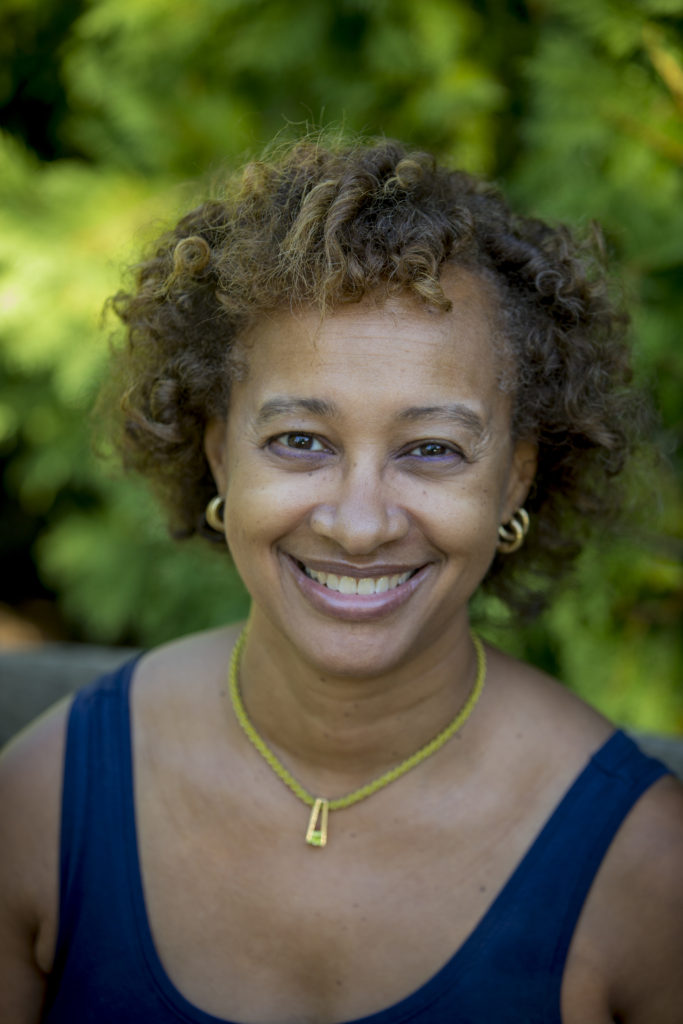 Angie Chatman is a freelance writer, editor and storyteller with a focus on business, technology, education, race and social justice issues, particularly food insecurity. Work includes features, Q&A, business profiles, blog posts, web content and advertising copy.
https://angiecwriter.com/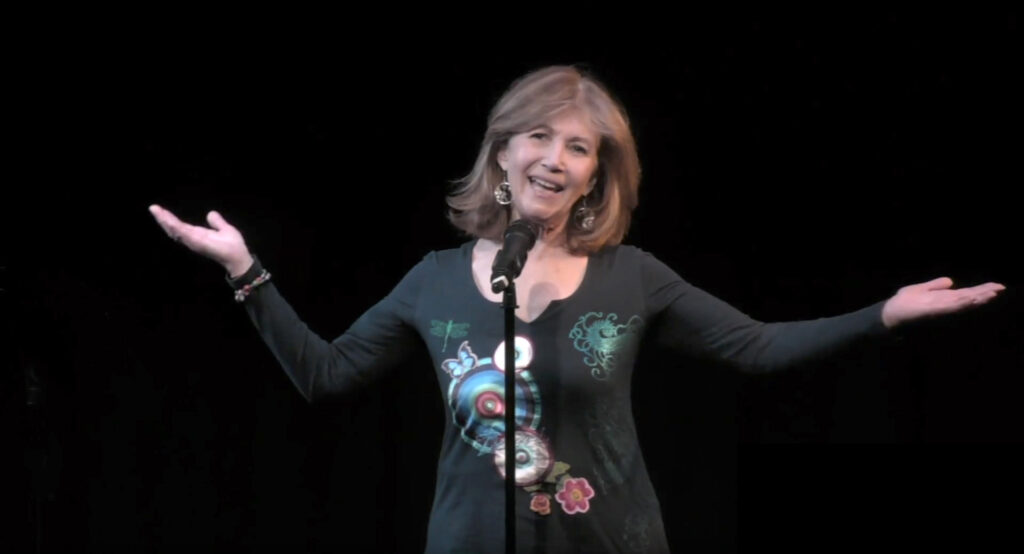 Judith Heineman is an international award winning storyteller, actress, producer, workshop leader for over 25 years; a 2013 National Storytelling Network Oracle Award Winner for Service and Leadership in the North Central Region and is a Chicago Moth winner. Her "Grimm's Grimmest" CD: with musician Dan Marcotte, won a Parents' Choice Gold Award, a Storytelling World Honors and a NAPPA (National Parenting) Honors Award. That live show was among the most requested of the Illinois Humanities Council where she has been a "Road" Scholar. Judith received Chicago's SAGE award for "Promoting better intercultural understanding through Story and was co-chair of the NSN conference, 2003, Chicago.
www.judithanddan.com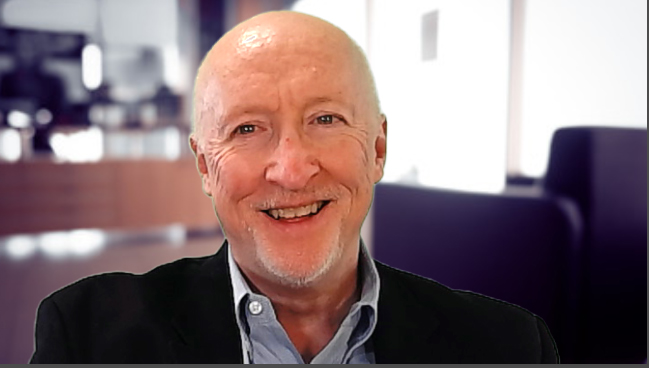 David Hollingsworth is an award-winning speaker, storyteller and author of the book, "Get Out the Door!" which follows David from a devastating motorcycle accident, having to learn to stand and walk again, and going from a wheelchair to running the Marine Corps Marathon. He has performed at The Moth, DC Improv, Story District and Stand–Up New York. Follow David @holliworks and at holliworks.com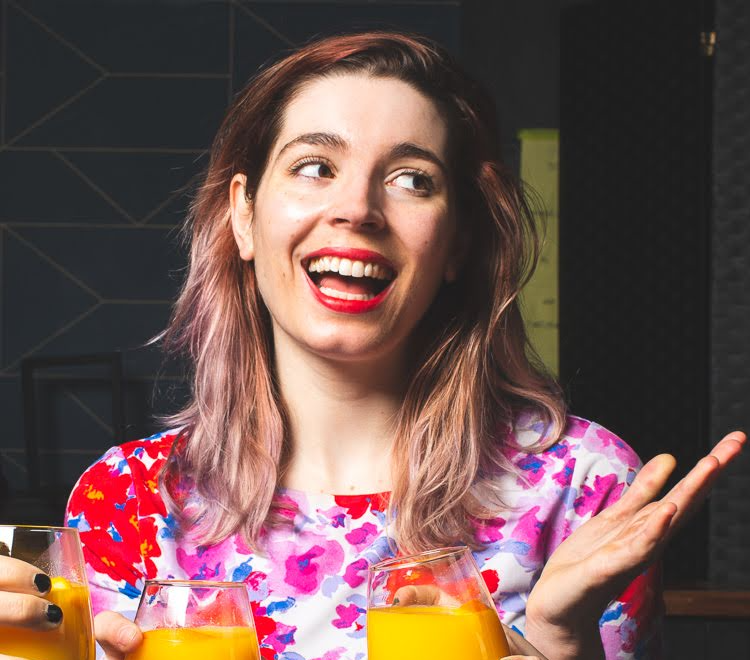 Annette Mullaney is a standup comic based in San Francisco, named a "Comic to Catch" by the San Francisco Chronicle. She's performed all over the country, from SF's Sketchfest and Austin's Out of Bounds Festival to the Detroit Women of Comedy Festival, in addition to London and Berlin. Originally from Michigan, she's been a software engineer, translator, and writer for a magazine that she's pretty sure now was a money-laundering front for the cousin of a third-world president.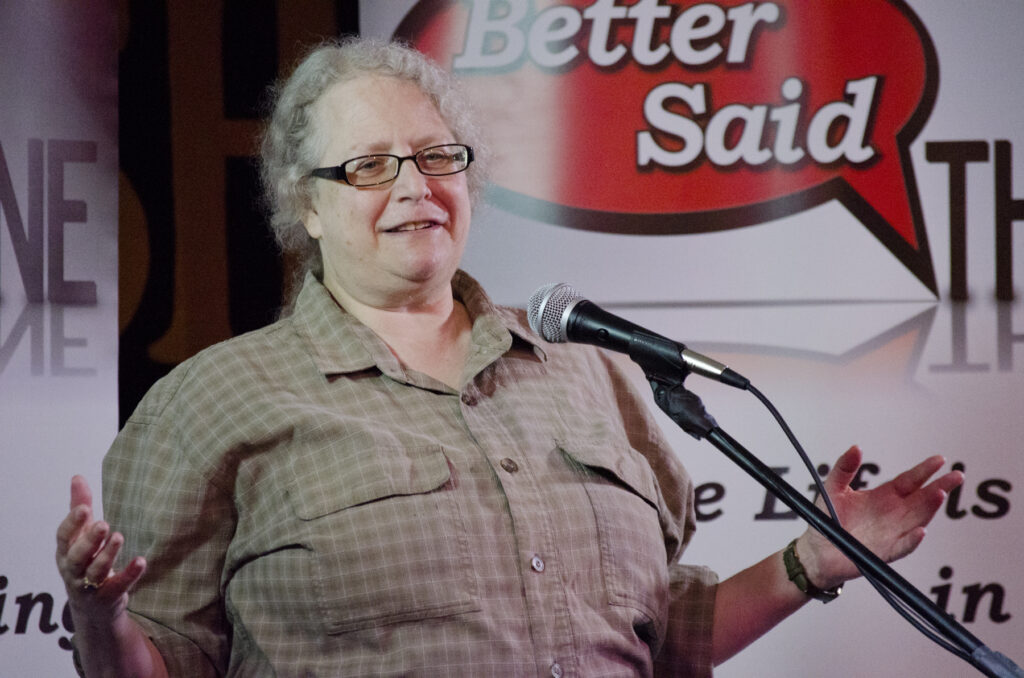 Miriam Nadel stumbled upon storytelling over 30 years ago – and hasn't shut up since! She tells personal stories, folktales, original fairy tales, and historical stories, with a particular fondness for stories from her Jewish and suburban New York baby boomer traditions. All of the stories she tells are true, whether or not they happened that way.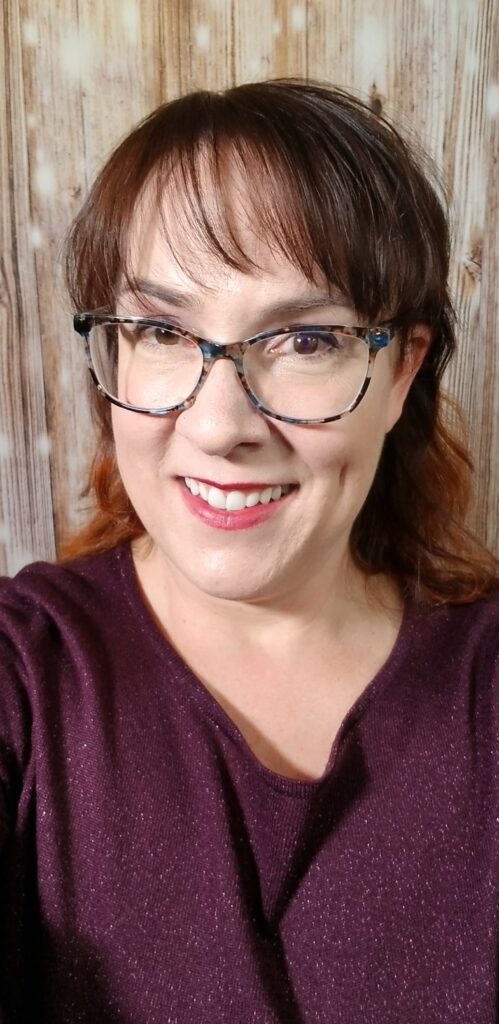 With Emcee Jessica Robinson
Jessica Robinson, Founder of Better Said Than Done, has performed at The National Women's Equality Monument, The Miracle Theater, at the International Storytelling Festival, on PBS' "Stories from the Stage," and in the Women's Storytelling Festival. Jessica is co-author of Roar: True Tales of Women Warriors and leads storytelling workshops and webinars.
https://www.bettersaidthandone.com/storyteller/
This "movin' & groovin'," fast-paced participatory workshop will poke and prod, joke and cheer, coach and craft a dynamic (inter)active performance with you using three tales. Jeff's 'call & response' version of 'Bird with Hurt Wing (Tongue-cut Sparrow)' guides and introduces this kinesthetic method (yes, in gallery view.) Then A & B groups will explore two more short tales in different ways with time for comments & sharing- time will FLY! Do something new. Learn physically in a different FUN way! Here's a JOYFUL session for all ages at any level. Join this old dog teaching new tricks! Rock the Zoom!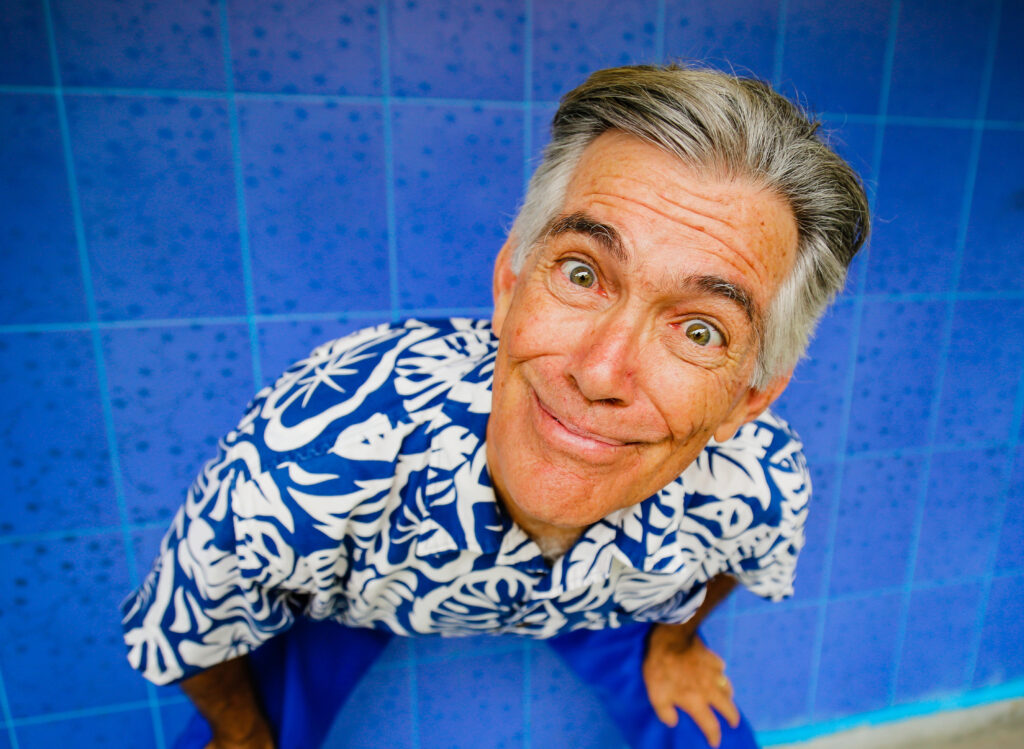 Jeff is a visual artist, shadow puppeteer, and kinesthetic aerobic raconteur. Born on Halloween, Jeff is the retired 'Drama Specialist' for Honolulu's Parks Department (30 years!) He toured lots in Asia, Hawaii, & the west coast before COVID hit. He's helped NSN's productions and videos during life in quarantine. Find LOTS of Jeff on YouTube, more at www.jeffgere.com
Stories in Living Color works at bridging the divides in our country through pairs. This panel will feature Storytelling Association of California (SAC) Board members, Sara Armstrong, Rick Roberts, Brandon Spars, Ben Tucker, Roopa Mohan, and Tina Tomiyama.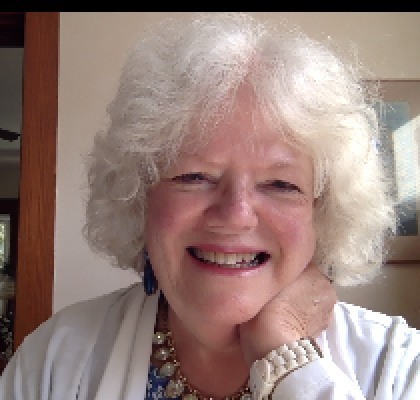 Sara Armstrong, Board Member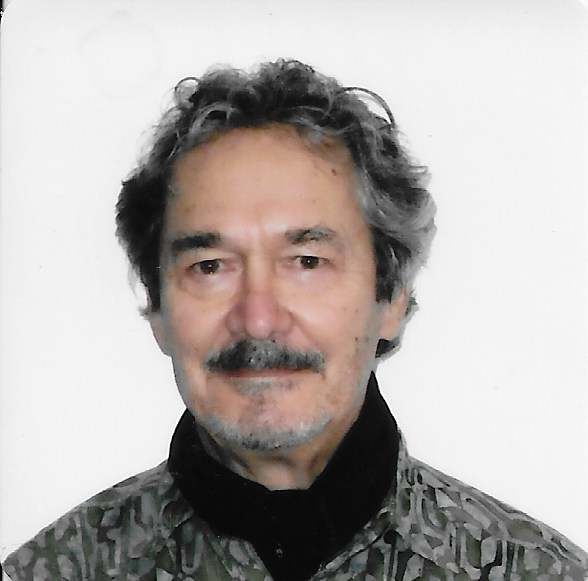 Rick Roberts, Board Member
Rick came to storytelling about four years ago, when he and his wife stumbled upon a monthly storytelling event near their home in Northern California. Once he got the nerve to take the stage himself, he was hooked. His parents were civil rights activists, and many of his stories are about his early life growing up in a predominately African American neighborhood in Philadelphia. The Stories in Living Color Project has been a vehicle for Rick to bring these influences and experiences into the present, and to contribute as best he can to racial equality via storytelling.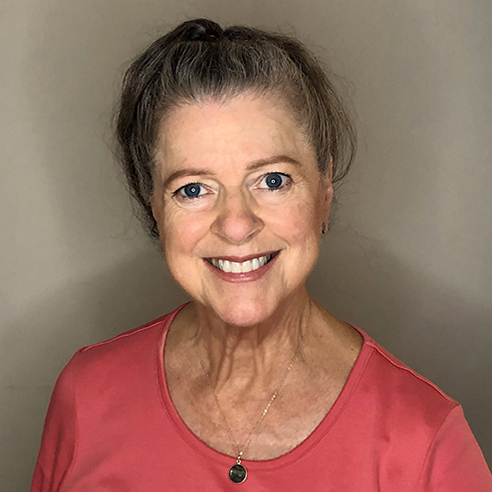 Tina Tomiyama, Board Member
Tina Tomiyama is a visual designer and storyteller from South Central Los Angeles who serves on the Board of the Storytelling Association of California (SAC). She is a member of StoryMasters and Women's Voices, and has spoken at Strong Words, the San Francisco Free Folk Fest, the Los Angeles Public Library and other venues.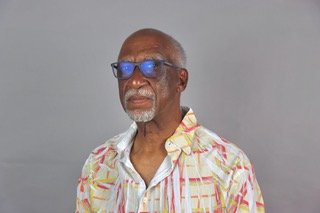 Ben Tucker, Board Member
Ben Tucker (AKA Brother Ben) is a storyteller, author, and singer. His stories focus on historical figures, folk and fairytales, and personal stories. His book "A Good Run" is available on Amazon. To find out more about Brother Ben, visit his website at: iambentucker.com.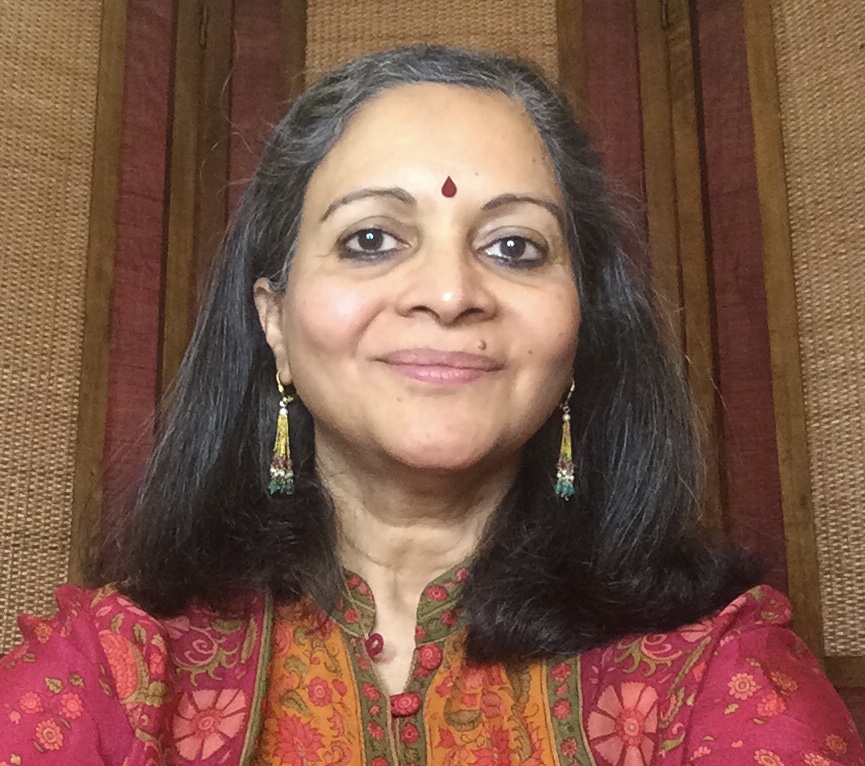 Roopa Mohan, Board Member
Roopa Mohan is a storyteller from Walnut Creek, CA. Prior to storytelling she had a career doing advocacy for a South Asian domestic violence helpline. On retiring she became a volunteer storyteller and docent for school groups visiting the Asian Art Museum, San Francisco. Roopa has now expanded her repertoire and enjoys sharing personal stories from her childhood in South India as well as her early immigrant experiences here in the US. She is on the board of the Storytelling Assoc of CA and currently leads a project to bring storytelling to underserved public schools. She is also an active member of Asian American Storytellers in Unity, who recently released Asian American Storytopia(on YouTube) to help youngsters appreciate and embrace diversity at an early age.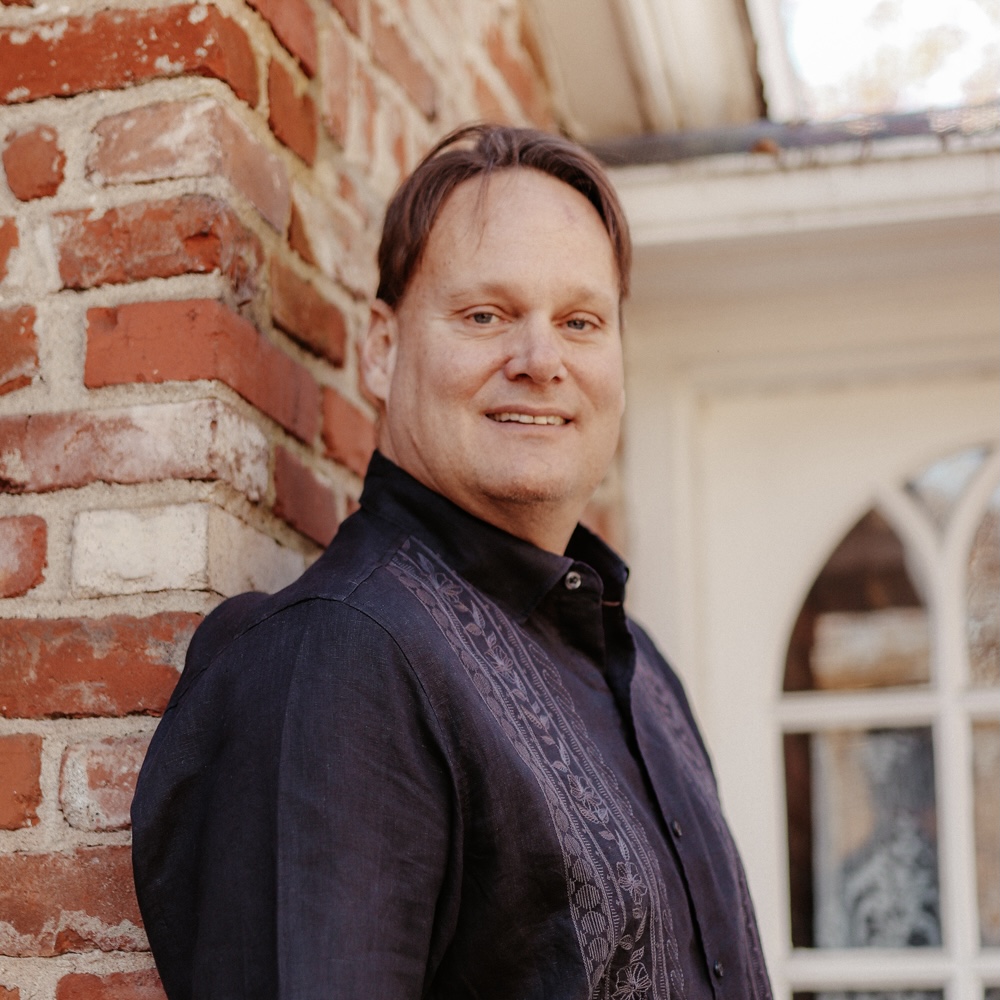 Brandon Spars, Board Member
Brandon has been a college and high school instructor for twenty-five years, primarily at UC Berkeley and Sonoma Academy. He has also taught at the College of the Marshall Islands, The Padang Teaching Institute in Sumatra, The University of Mahasaraswati in Bali, Indonesia. He received his doctorate in an interdisciplinary program at UC Berkeley in 2002.
As a teacher of both high school humanities and college writing, Brandon has always brought storytelling into his lessons, whether focusing on ancient history or English language acquisition. He has contributed to countless workshops and conferences on the intersection between storytelling, ancient history, and pedagogy. Brandon is a regular Bay Area storyteller as well as a TEDx speaker and a five-time champion of the Moth StorySLAM (including two GrandSLAMS).
Pop the Bubble: How compassion, curiosity and Narrative Practices might help us connect across the divide.
Imagine the conversations and connections that may be opened by a willingness to be curious, ask questions, make no assumptions, and compassionately listen. This interactive keynote hopes to provide intentional ideas, practical practices and thoughtful techniques so we can connect with each other and break out of bubbles.
You might want to have a journal handy. And yes, there will be bubbles.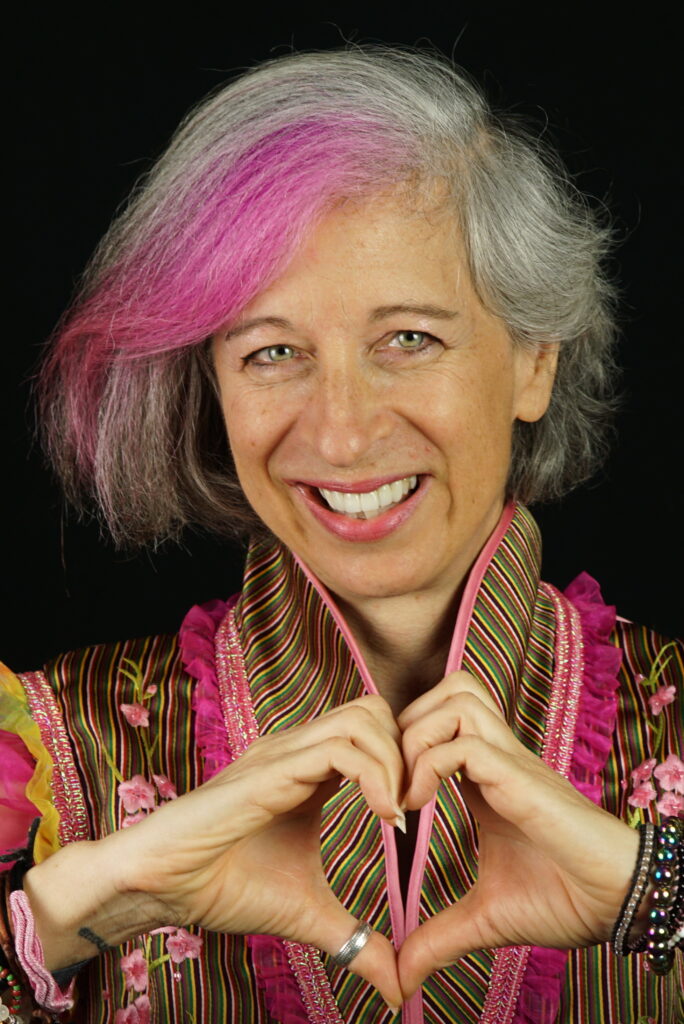 Kristin Pedemonti specializes in unpacking and exploring complex layered topics so we can more easily understand, communicate, and connect with each other.
Kristin is a National Storytelling Network StoryBridge Award recipient for her work across cultures. She's performed on 5 continents in 20 countries, her favorite so far, Iran.
Kristin is a published author: A Bridge of Stories, a Storytelling Consultant at the World Bank, a facilitator of anti-racism conversations, and Founder/Practitioner of Steer Your (inner) Story; a recovery from trauma program based on Narrative Therapy practices bolstered by the Master's Program at University of Melbourne.
There's a lot wrong in the world today and these women have something to say about it. And no, you can't stop them, because their time is NOW! With issues ranging from white privilege to wage theft to racism to gentrification to sexual harassment by the police, these women share their personal—and ultimately inspiring stories.
This showcase is recommended for those 18+. Attend at your own discretion.
Trigger Warnings: Reference to Rape and Abortion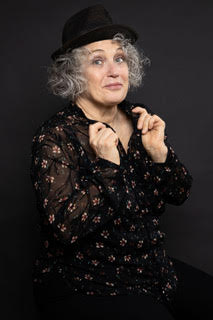 Storyteller/writer/teacher Robin Bady has been performing nationally and internationally for the last 30 years at spoken word venues, Fringes, theaters, and storytelling festivals. She is the curator of "No, We Won't Shut Up!", which has been performed at two RiseUp Storytelling Festivals and the Philly Fringe. "Nancy Drewinsky and the Search for the Missing Letter", her solo show about the toxicity of McCarthyism and anti-Semitism, has toured the Fringe circuit. She hosts the BADYHouse Storytelling Concerts at her home in Brooklyn with poet husband Tom and their cat, Inanna the Queen of Heaven and Earth.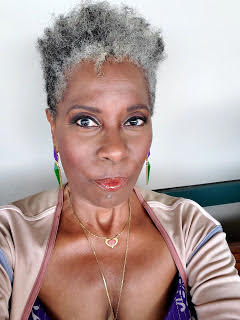 Hear Rhonda Hansome on Sirius XM Progress radio Ch 127, 11:15 PM EST Monday nights on Fugelsang's Tell Me Everything. Rhonda writes for the Politipod podcast on Soundcloud & Politoonitics cartoons on facebook. She is an award winning theater director and stand up comedian. Rhonda's one woman show, Lie Baby Lie! – true tales of sex, murder & gentrification can be booked via Twitter: @RhondaHansome IG: rhondafull FB: Rhonda Hansome Comedy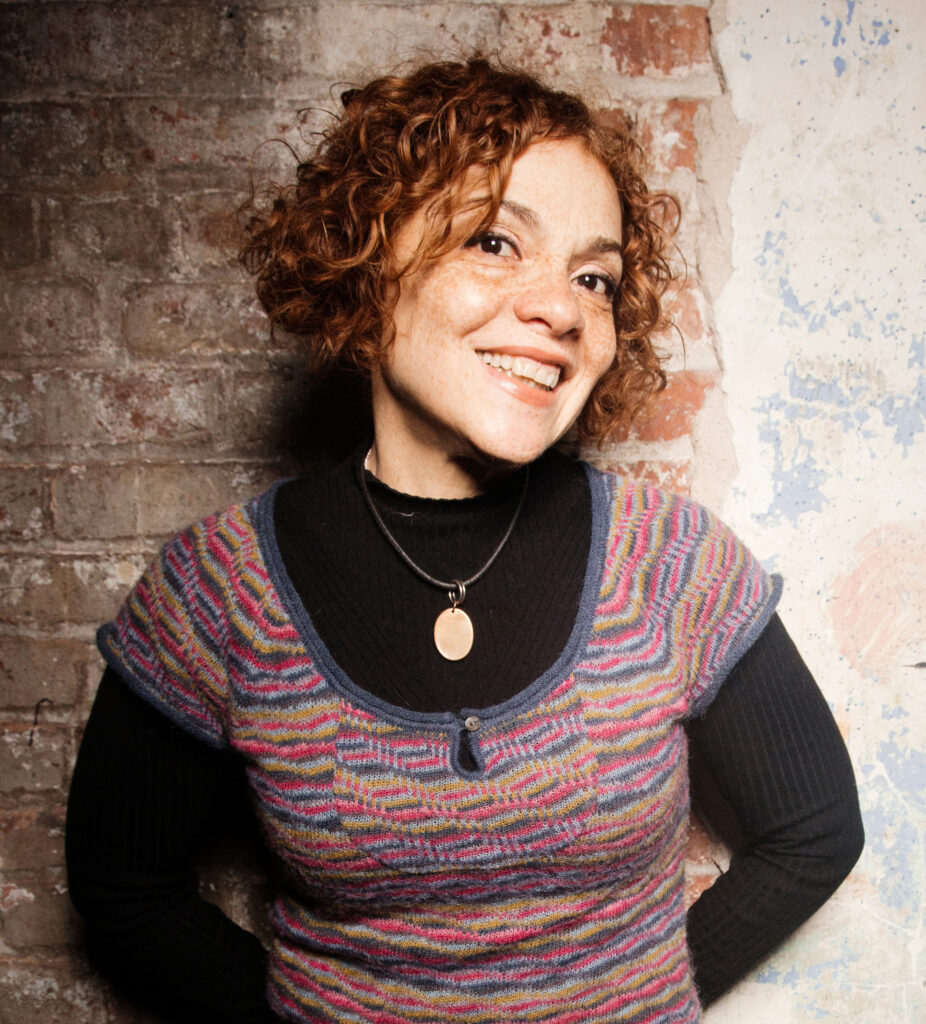 Michele Carlo has told stories across the U.S., including the Clearwater Arts & Music Festival, NSN and NEST's conferences, the MOTH's Mainstage, NPR, and the WGBH-PBS series "Stories from the Stage." She is also an actor and author of the NYC-set memoir "Fish Out Of Agua." www.michelecarlo.com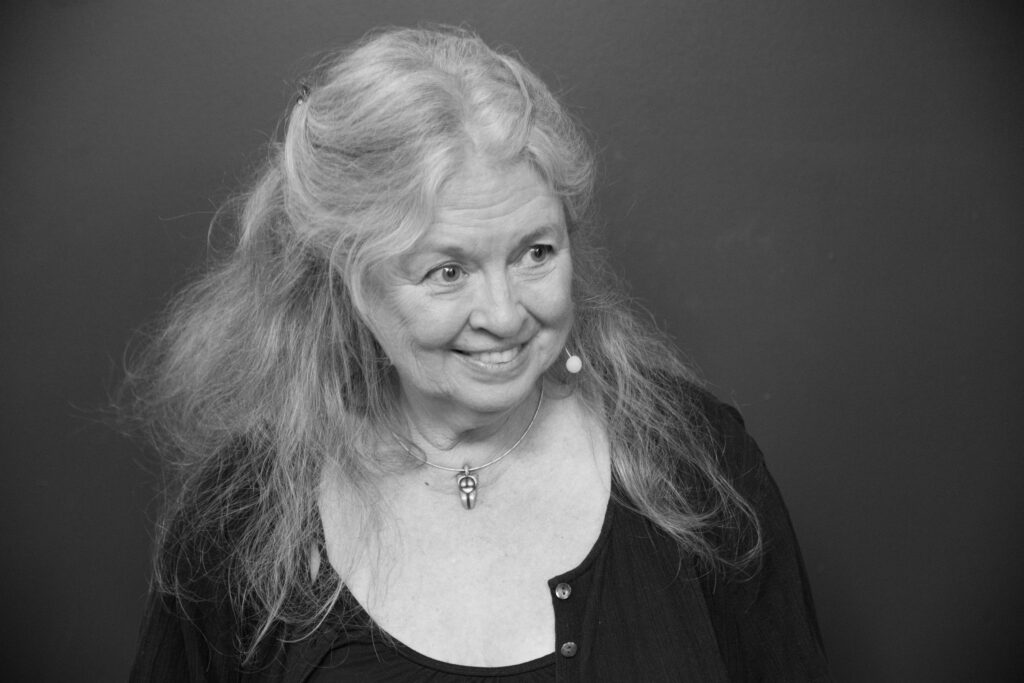 Megan Hicks is a retired children's librarian who writes, tells stories, and makes art from things other people tend to throw away. A library degree was her ticket out of Oklahoma, and in 1990 she took a job in Fredericksburg, Virginia. After her children were grown, she moved to Media, PA, where she lives with her husband and their one surviving cat.
Megan honed her storytelling chops as a solo performer in libraries, classrooms, cafetoriums and regional conferences. She has since "graduated" to festival stages nationwide, including the National Storytelling Festival. She has also toured in China, New Zealand, and South America. First Person Arts was her first exploration into the world of slam storytelling, and she finds it both terrifying and exhilarating.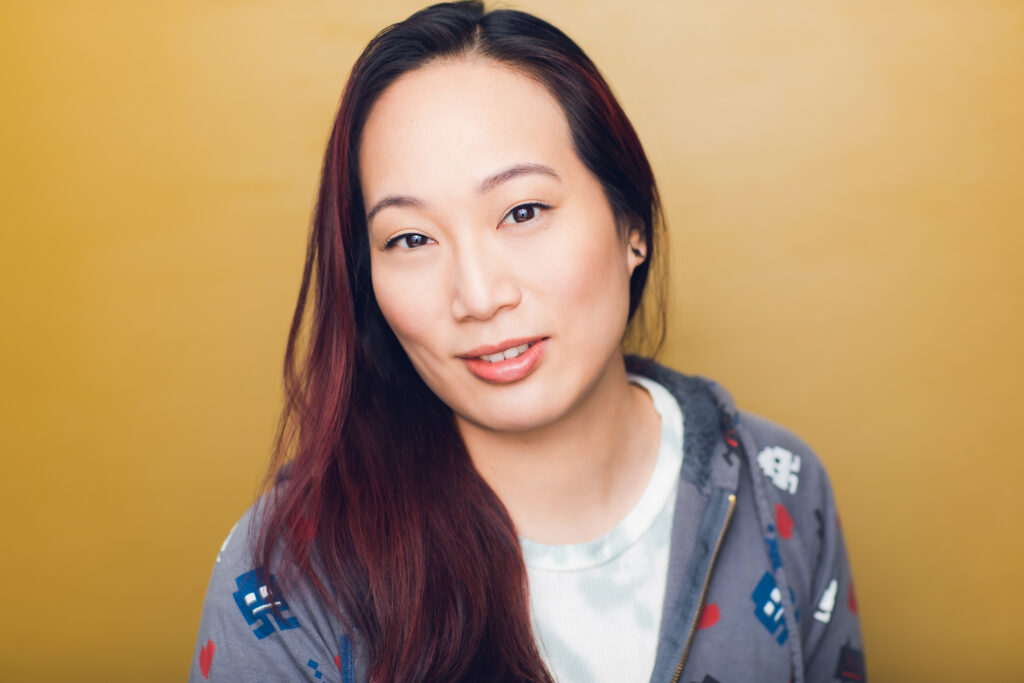 Angel Yau is a comedian, storyteller, actor, and filmmaker from Queens, New York. She started her comedy career (unintentionally) in high school when she ran for school council. From then she knew how to laugh at herself.
She founded "Asian American Film Thing", an all AAPI film show where filmmakers are encouraged to show Work in Progress and "Shoes off, Mouth off" an all AAPI storytelling show. She is also proudly in the musical comedy group, AzN PoP!
Angel's festival-winning stop-motion animations are where she explores her childhood in comedic but heartfelt ways dealing with solitude, rejection, and alienation. Angel was recently featured in a BBC short documentary on being a comedian dealing with mental health. www.angelyau.com
Also featuring Dawn Jewel Frasier, Valentina Ortiz, and Kelli Dunham
Songs and instrumental music can greatly enhance the storytelling experience. We are most familiar with personal anecdotes used to introduce stories or with cante-fables that imbed nuggets of song in a spoken narrative. In this showcase a varied slate of performers will inform and engage us as they explain and demonstrate their varied approaches, especially as they use them to build compassion, community, peace and justice.
Featuring Jon Sundell, Sparky & Rhonda Rucker, Charlotte Blake Alston, and Kevin Locke.
Charlotte Blake Alston is an internationally acclaimed storyteller, narrator and librettist who has performed in venues throughout North America and abroad. Her stories are rooted in African and African American oral traditions. She has made multiple appearances at the Smithsonian Institution, the Kennedy Center for the Performing Arts, and at numerous festivals including the National Storytelling Festival, the National Festival of Black Storytelling and festivals in Ghana, South Africa, Austria and Brazil.
Charlotte breathes life into traditional and contemporary stories from African and African American oral and cultural traditions. Her solo performances are often enhanced with traditional instruments such as djembe, mbira, shekere or the 21-stringed kora. In 1999, Charlotte began studying the kora and the West African history-telling traditions of Senegal, Mali, Guinea and Guinea Bissau.
She has been a featured storyteller, narrator and host for several orchestras and conductors, including the Philadelphia Orchestra, where she has an offical ongoing appointment, and numerous appearances at Carnegie Hall. Charlotte's narrative voice can be heard on many documentaries by PBS. Ms. Alston has produced several commissioned works for orchestras and opera companies including original narrative texts for Carnival of the Animals and Scheherazade. (You would get a headache if we listed all the specifics!)
Charlotte has received numerous honors including the prestigious Pew Fellowship in the Arts. She was selected as Philadelphia Magazine's "Best of Philly" and was the recipient of the Commonwealth of Pennsylvania Artist Of The Year Award. She received the Circle of Excellence Award from the National Storytelling Association. She is a recipient of the Zora Neale Hurston Award, the highest award bestowed by the National Association of Black Storytellers.
Sparky and Rhonda Rucker perform throughout the U.S. as well as overseas, singing songs and telling stories from the American folk tradition. Their music includes a variety of old-time blues, Appalachian music, slave songs, and spirituals as well as originals, and they accompany themselves with fingerstyle picking and bottleneck blues guitar, old-time banjo, blues harmonica, piano, spoons, and bones.
During the civil rights movement, Sparky got his start in folk music, marching shoulder-to-shoulder with SNCC Freedom Singers Matthew and Marshall Jones and playing freedom songs at rallies alongside such luminaries as Guy Carawan and Pete Seeger.
Rhonda is both a musician and an author, and her Civil War-era novel, Swing Low, Sweet Harriet, was a Crystal Kite Award finalist. Her more recent books, Make a Change and Welcome to Bombingham, take place during the civil rights movement, one of her favorite time periods because of its powerful soundtrack of spirited songs.
Over fifty years of performing, Sparky and Rhonda have performed at the Kennedy Center in Washington D.C., the Smithsonian Folklife Festival, and the International Storytelling Center, as well as NPR's On Point, Prairie Home Companion, Mountain Stage, and Morning Edition. Their recording, Treasures & Tears, was a W.C. Handy Award nominee, and their music is also included on the Grammy-nominated anthology, Singing Through the Hard Times.
Kevin Locke (Tokaheya Inajin in Lakota translation "First to Rise") is a world famous visionary Hoop Dancer, preeminent player of the Indigenous Northern Plains flute, traditional storyteller, cultural ambassador, recording artist and educator. Kevin is Lakota and Anishnabe. While his instructions were received from his immediate family and community, from extended family in every part of the world, Kevin has learned many lessons in global citizenship and how we each can draw from our individual heritages to create a vibrant, evolving global civilization embracing and celebrating our collective heritage.
Over nearly 40 years Kevin has performed for hundreds of thousands of people in over 90 countries, from performing art centers and universities to parks, monuments,, powwows and reservations. 80 percent of Kevin's presentations are performed thru the educational system and shared with children of all ages in schools, community centers and festivals internationally. As a folk artist, he uses his talents to teach others about his specific tribal background. His special joy is working with children on the reservations to ensure the survival and growth of indigenous culture.
Kevin's goal is to empower today's youth in culture and "raise awareness of the Oneness we share as human beings." His belief in the unity of humankind is expressed dramatically in the traditional Hoop Dance which illustrates "the roles and responsibilities that all human beings have within the hoops (circles) of life.
Since 1982, Kevin has recorded twelve albums of music and stories.
Jon Sundell has been performing and teaching folk tales and music for five decades. In nearly half of the United States, as well as several countries of Europe and Latin America, he has performed for people of all ages and backgrounds, in Spanish as well as English. He interweaves a multicultural, multi-genre assortment of traditional tales with English and Spanish language folk songs accompanied on guitar, banjo, autoharp, and mountain dulcimer. He is constantly exploring ways that music can enrich storytelling, one of the foremost being the ability to build a sense of community through singing together.
Jon brings a wealth of diverse experiences to enrich his performing. He has lived in France and Japan, and traveled extensively through Europe and Latin America. He has learned first hand from Southern Appalachian singers and storytellers, organized community festivals for them to perform, and personally shared their traditions with young people in mountain communities. For over thirty years he has been an ally to Hispanic/ Latino people at home and abroad, raising funds and awareness through library programs, arts organizations and political action. Jon has often lent his voice as a song leader and storyteller in demonstrations for peace and justice and against strip mining and US intervention in Central America; in fund raisers for Guatemalan speakers, Nicaraguan and Salvadoran community libraries and immigrants' legal fees.
Jon has edited two student writing collections: Stay With Us: Visiting with Old Time Singers and Storytellers in the Southern Mountains and Many Voices, One World: A Multicultural Anthology. He has performed on five recordings, including "Jon Sundell – The Eagle and the Sparrow."
With the evolution of man across the ages, different cultures have evolved across geographies. From these diverse cultures has evolved unique and indigenous folklore. Each folktale culture has given birth to folktales that give an extraordinary glimpse of their unique lives and times. And yet, when we look at folktales from around the world, there is a deeper wisdom that reveals the innermost human values, emotions and needs that are remarkably similar to one another.
For instance, is it not delightful to listen to the journey of a momo in a nepali folktale that shares a similar journey with a wonton in a Chinese folktale that is likely to meet the same end as a Pierogi from Poland? And yet all these folktales are built on our human need to satiate hunger or feed our loved ones. In these universal values lies the truth that binds us to one another across nations and races.
Within every folktale is a layer that holds the unique culture of the place it comes from and underneath that layer is a deeply singular aspect of humanness. Uncovering these great inner truths help humans appreciate our uniqueness while allowing us to connect to one another over the divides of language, colour, race or religion that separate us.
This workshop aims to give insights the dual purpose of folktales. The workshop is designed to develop understanding and appreciation of the cultural elements in folktales and to unravel the inner layers of singularity that lies deep inside the magical folds of every folktale.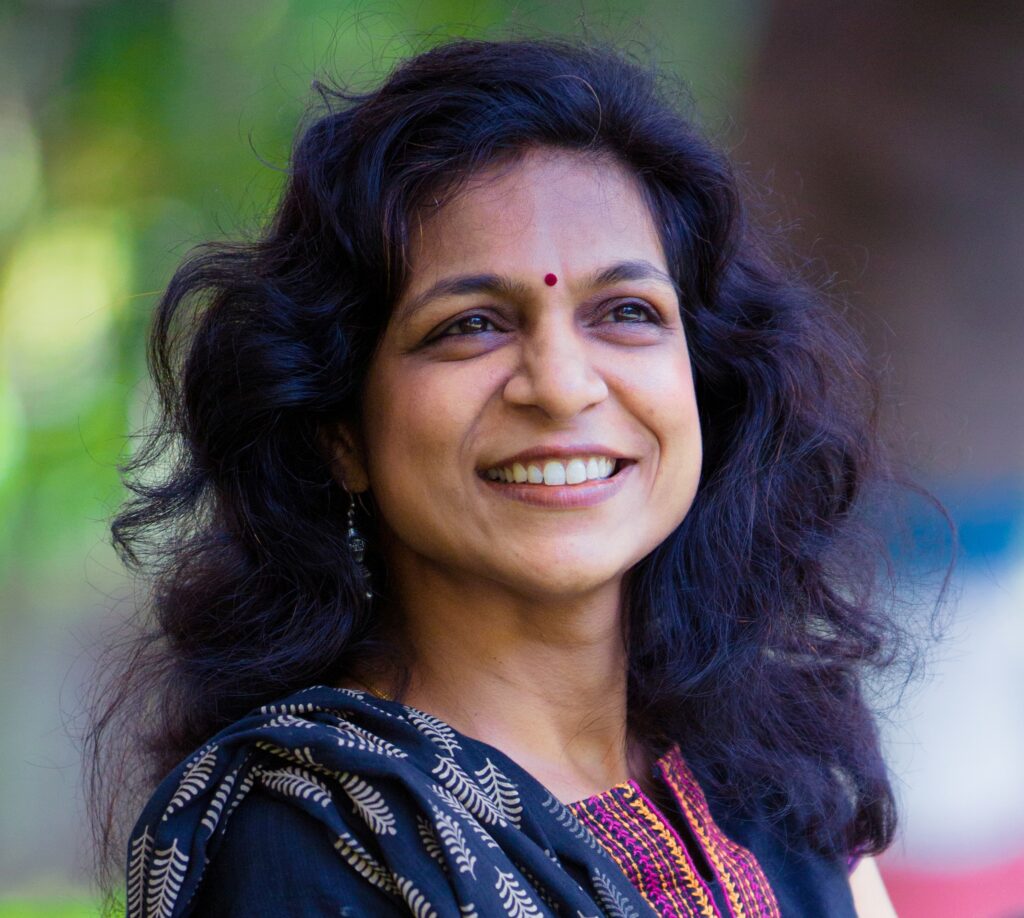 Aparna Athreya is an award-winning storyteller, corporate trainer, children's author and a leadership coach. She has worked in the software industry for 15 years. She has trained in several aspects of Storytelling, Counseling, Developmental and Creative Pedagogy.
She is a TEDx speaker on Storytelling and Multiple Intelligence. She delivers training to large multi-national-companies where she delivers leadership programs by harnessing the power of stories. She conducts Master training at Teacher training institutions. In September 2020, she was invited by the Honorable Prime Minister of India for an interaction where she spoke about Storytelling as a representative of the Bangalore Storytelling Society.
The TimeSlips™ creative storytelling method opens storytelling to everyone, by replacing the pressure to remember with encouragement to imagine. Come learn a proven, comfortable way to share your love of story with people whose cognitive challenges don't allow them to enjoy performances, "reminiscence," or other more traditional forms of storytelling. Concrete steps to communicate, encourage, affirm, and weave a loved one's or a group's responses to a stimulating prompt into a poetic story collage – and share it!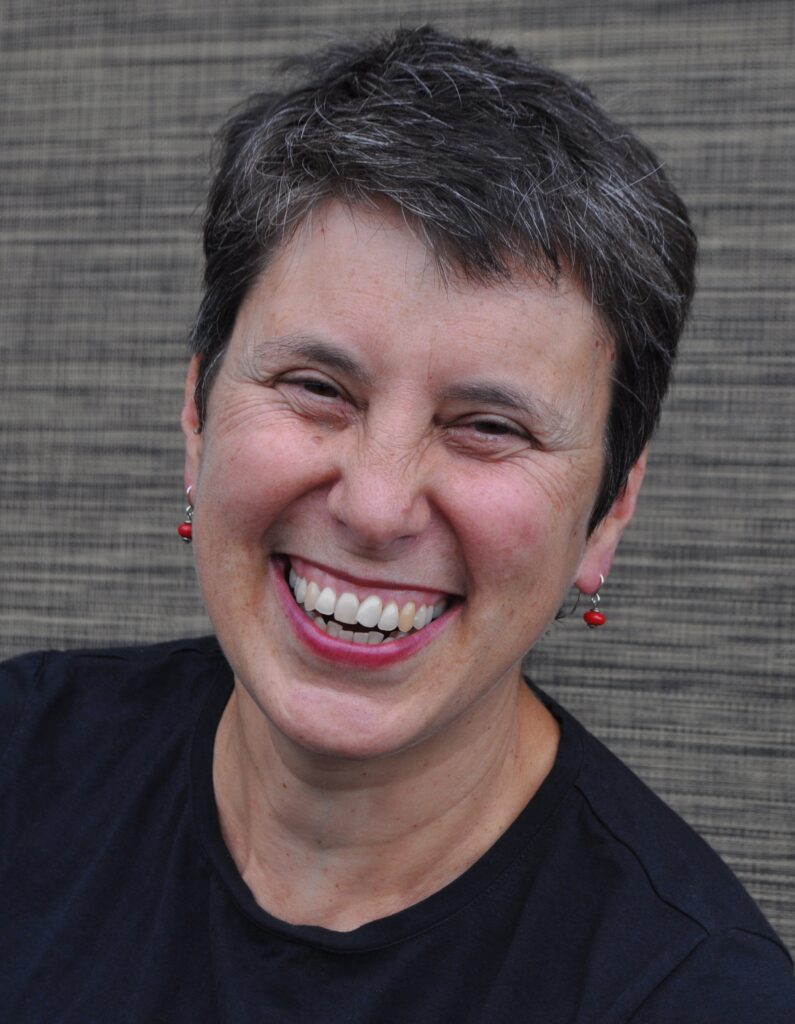 Liz Nichols got lost in the Folklore & Mythology section of the public library at age ten, and hasn't found her way out yet! Liz has performed at the Sierra Storytelling Festival, and taught storytelling in schools, to museum docents, and as the Storytelling Director of Stagebridge Senior Theater. For over two decades, Liz has shared cultural appreciation through art and stories, as part of the Asian Art Museum of San Francisco's unique Storyteller volunteer corps. She has previously presented shorter workshops to NSN and Northlands as a Master Trainer and Certified Facilitator of TimeSlips™, creative storytelling for people with dementia. www.liznichols.net. .
As storytellers we work with many diverse groups of people and we are always looking for the best ways to connect. We want to communicate our stories as vividly as possible, but also to enable others to take part in sharing and creating their own stories. Using music and song with the spoken word certainly can enhance the atmosphere of the tale, make the action more dynamic and allow the narrative to breath through the natural flow between music and voice, but it can do even more than that. It is a powerful tool when working with groups in care homes and local communities, children with learning and physical challenges, and even with international audiences.
There are many fun ways to work with a group to develop a story and weave in music. It is an opportunity to create together and play with elements like language, rhythm, range, tonality, dynamics and tempo of both the spoken word and the music. Often by incorporating familiar melodies and songs into the story an instant connection occurs which can then spark off a dialogue leading to the sharing of memories and stories.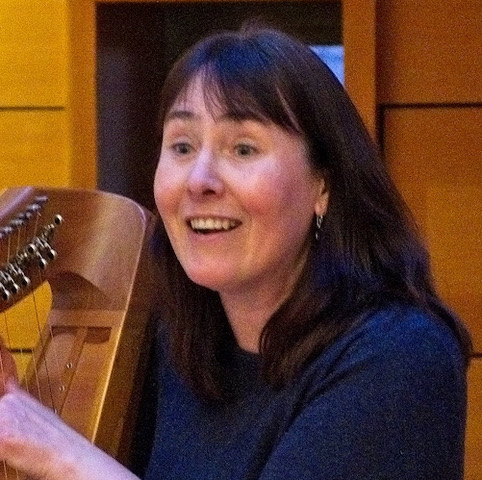 Heather Yule grew up surrounded by storytelling and music. When she was seven years old her mother, Dr Barbara McDermitt, began her PhD on folk narrative at the School of Scottish Studies at Edinburgh University. Over the following years Heather was very fortunate to be included on numerous recording trips. These included visiting the Gaelic tradition bearer Nan MacKinnon in the Outer Hebrides; master storytellers from the Scottish Traveller tradition, such as Stanley Robertson, Duncan Williamson and Betsy Whyte; and the Appalachian storyteller Ray Hicks in the USA. Following this tradition Heather started to develop her own unique way of combining traditional storytelling with the music of the Scottish harp and has performed and taught throughout Scotland, the US and Canada. She is involved in the burgeoning Scottish traditional storytelling scene with its base in Edinburgh's Scottish Storytelling Centre.
Learn about and experience a highly successful model for highlighting the stories of people who have been marginalized. For the past nine years these events have helped to build awareness and a sense of community, with participants finding commonalities across differences.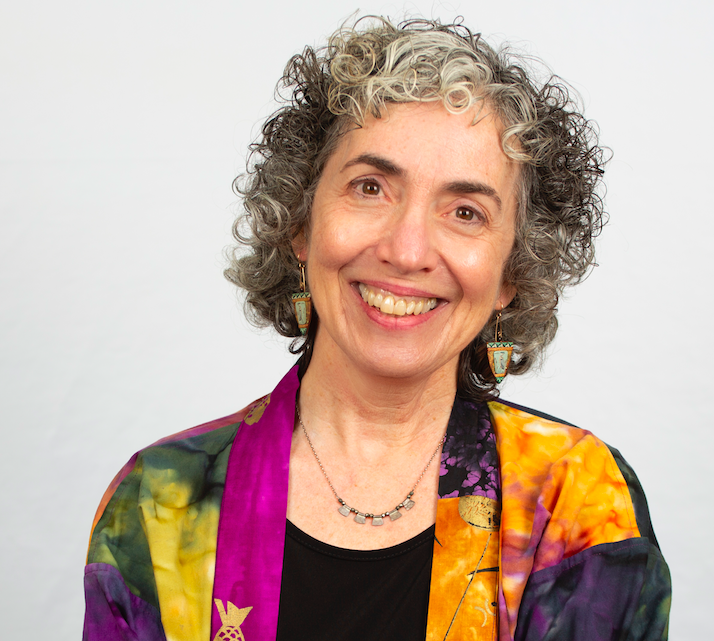 Cindy Rivka Marshall is a professional storyteller of both traditional and personal stories, based in the Boston area. Her business, Story Arc, aims to "reach, teach and change with stories." Cindy addresses the needs of congregations, schools, organizations and individuals through her work as a performer, a story coach, an educator and a consultant. She is known for using story eliciting and appreciative listening to build community across differences. Her recordings of stories have won awards from Parent's Choice, Storytelling World and National Parenting Publications. www.cindymarshall.com
Featuring Donna Marie Todd, Ty Fance, Kelli Dunham, and Barb Schutzgruber.
Click on a story title or teller below to learn more
Original narrative about cultural divides and the gift of new life. A Thanksgiving meal with missionaries is interrupted by the arrival of moonshiners carrying a pregnant girl. (Adult audiences)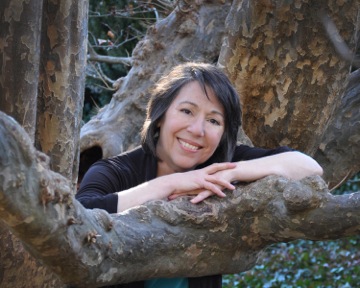 Donna Marie Todd is an award-winning storyteller, author, podcaster, and TEDx speaker. She trained in vocal performance at the Peabody Conservatory of Music of the Johns Hopkins University and has been performing professionally since she was sixteen on television, radio, and the stage. Known for her vulnerable, humorous, and authentic personal narratives, her stories are laced with her exquisite singing voice to the delight of audiences.

"A gifted storyteller whose stories flow with imagery, humor, emotion, and truth." Connie Regan-Blake
"Just a note to say how powerful your Zoom Performance was… Your pacing was perfect, the performance was moving, and exciting." Ed Stivender
"She's not a storyteller, she's a movie projector!" Michael Reno-Harrell

A Storytelling World Award Winner, Donna Marie podcasts at A Widows Tale and you can learn more about her by visiting donnamarietodd.com or checking out her YouTube videos.
About a young man's struggle to seek his mother's approval and be the man he needs and wants to be, trying to find his place in the world.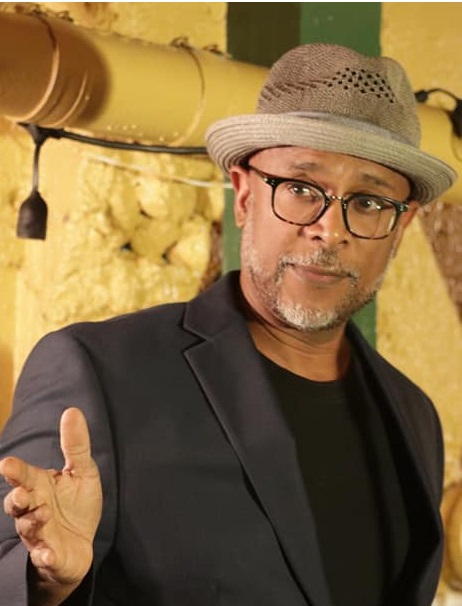 Ty Fance – Author/ Producer/ Storyteller – Originally from Houston, Ty's stories feature his journey into and through fatherhood; reflections on marriage; and his colorful childhood – rediscovered. His stories are also featured in his book of autobiographical short stories entitled – Off My Head and Over the Fence.
Ty produced a long running storytelling show called – Off My Head – a lasting storytelling experience – which featured local storytellers sharing personal stories that are "sometimes funny, sometimes poignant, but always authentic"
To see more of Ty's stories, you may subscribe to his YouTube channel: Ty Fance Storyteller or his FaceBook page: https://www.facebook.com/ty.fance
When comic/nurse Kelli Dunham was in the covid ICU in the very beginning of the pandemic in New York City, she found out that there could be isolation even in connection. (Mature audiences; death)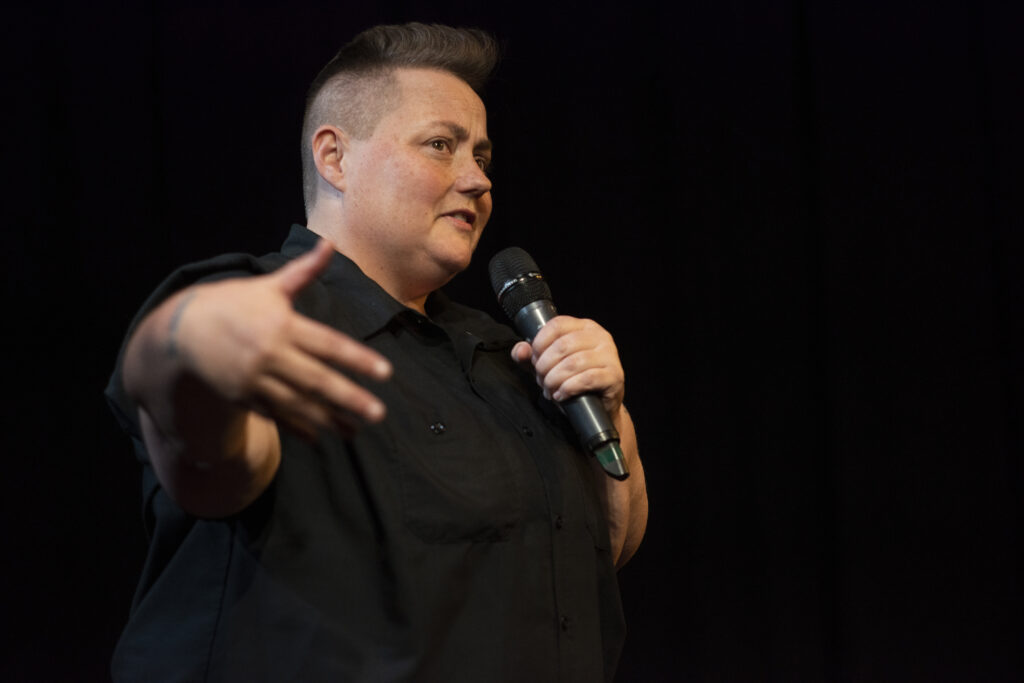 Kelli Dunham (kellidunham.com) is the ex-nun nonbinary storytelling nerd so common in modern Brooklyn. Kelli has appeared on Showtime and the Discovery Channel, the Moth Mainstage, and at colleges, fundraisers and the occasional livestock auction.
Kelli is the author of seven books including the best-selling Boy's Body Book and a collection of tragic-comic essays, Freak of Nurture. Kelli was nominated as a 2105 White House Champion of Change for her work as the co-founder and producer of Queer Memoir, NYC's LGBT storytelling event. She is also the founder of Organ Recital: A Festival of Stories About Bodies, Health & Healthcare.
1964 – Small town meets big city. Boundaries are crossed and cultures collide when a Midwest family encounters a group New York City teenagers. Will they find common ground or confrontation?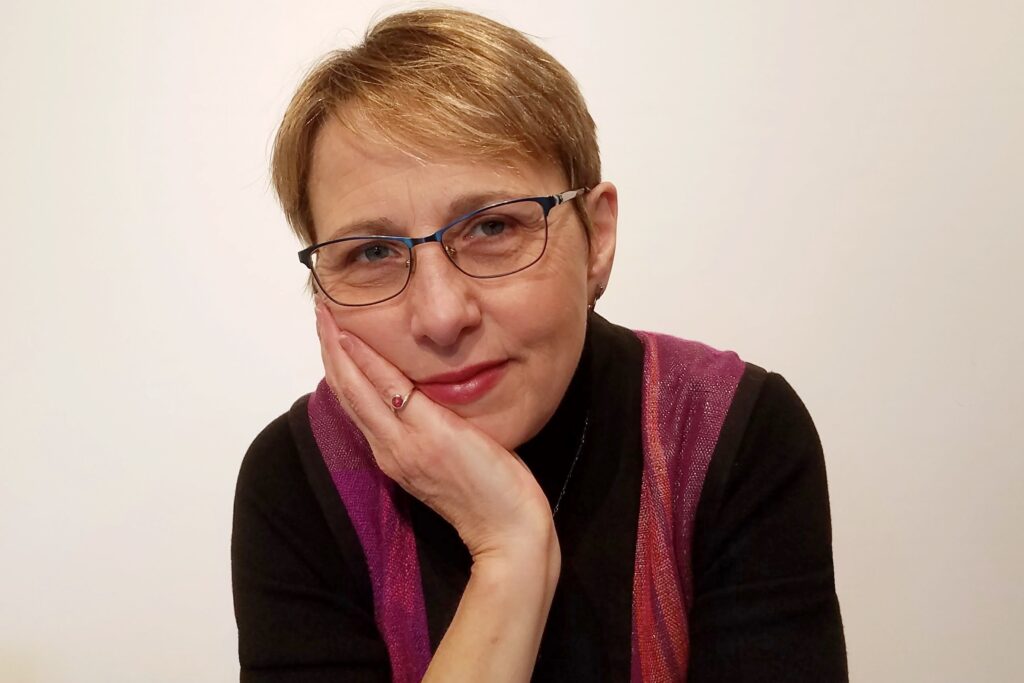 Barbara Schutzgruber is an award-winning recording artist and author who shares folktales, ballads and personal stories of resilience and has presented workshops, showcases, keynotes and performances nationally and internationally. Since 1987 she has performed in schools, prisons, state parks, hospitals, museums, and festivals. Her recordings have won two Parents Choice Gold Awards, an American Library Association Notable Award, and two Storytelling World Honor Awards. She is an NSN ORACLE Award recipient for Regional Excellence North Central Region. She is the co-author of the Storytelling World award-winning book Beyond the Sword Maiden: A Storyteller's Introduction to the Heroine's Journey.
Website: https://weavestory.com
From Pilgrim's Progress to Robert Frost's "Stopping by the Woods on a Snowy Evening" to the childhood board game, Life, there are countless examples of journey metaphors where an entire human life is encompassed in one epic road trip. Shannon will guide us through a segment on drawing a map of our lives as a process for discovering & developing new stories to tell. She will then lead the group in a discussion about various communities she's used this method with to create storytelling projects, including girls who've been commercially sexually exploited, people who are building their way out of being unhoused, and people with developmental disabilities.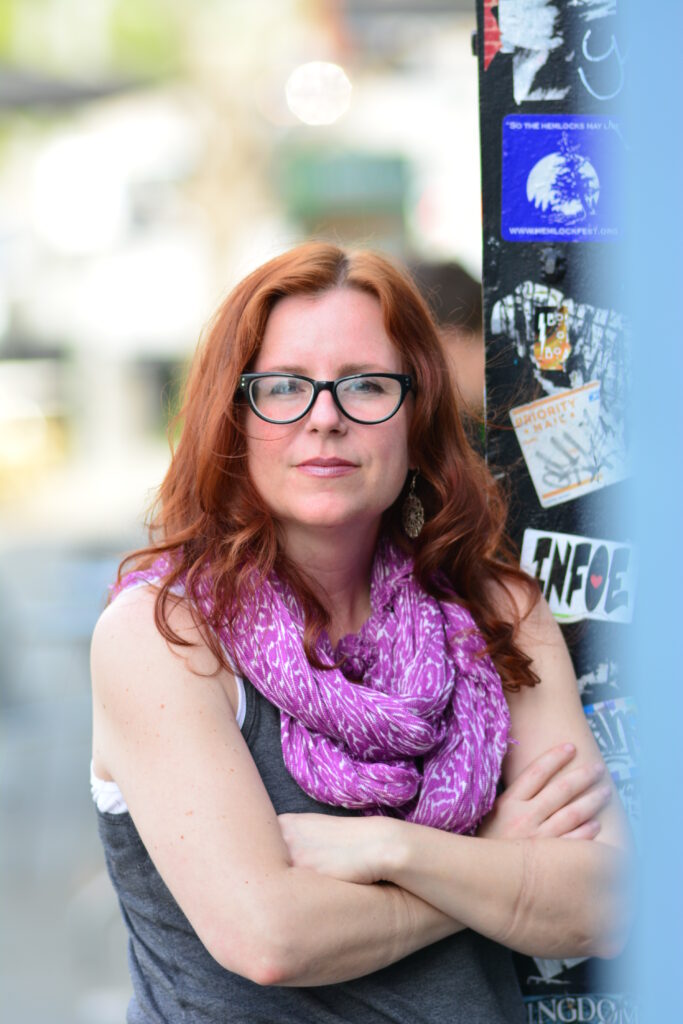 Shannon M. Turner is a professional storyteller and story coach, as well as a writer, dreamer, and nerd. She is the Founder/Creative Director of StoryMuse, which provides story strategies, independent consulting and coaching, and workshops to individuals, businesses, organizations, and communities seeking to use true, personal stories for transformative potential. Read more at StoryMuse.net.
We have to begin as early as possible to teach children the opposite of hate and fear. When do we begin to work towards peace? How? Through story! This highly interactive workshop demonstrates and develops storytelling activities and techniques that teach empathy, compassion, acceptance and nonviolent conflict resolution skills from an early age.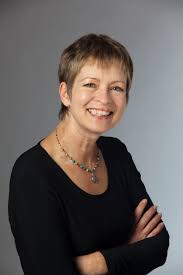 Sherry Norfolk is an award-winning storyteller, author and teaching artist, performing and leading residencies and professional development workshops nationally and internationally.
Performing Artist: A dynamic storyteller, Sherry has appeared in the Manitoba International Storytelling Festival, Taiwan International Storytelling Carnival, International Art of Storytelling Festival (Miami, FL), International Storytelling Center (Jonesborough, TN), Singapore International Storytelling Festival, Manila International Storytelling Festival, and many more festivals, schools, libraries, museums and universities nationwide.
Teaching Artist: Sherry is a Kennedy Center Teaching Artist, a Wolf Trap Teaching Artist, a Young Audiences Teaching Artist, an Arts Integration Teaching Artist with Tennessee Arts Commission's Value Plus Schools and Arts360° programs, and is on the rosters of the Mississippi Arts Commission, Louisiana Council for the Arts, South Carolina Arts Commission, Virginia Commission on the Arts, Arts for Learning-Indiana, and Springboard to Learning-St. Louis. She leads residencies in preK through high school classrooms across the country and southeast Asia. A former Adjunct Professor at Lesley University, Sherry is a recognized leader in integrating learning through storytelling.
Author: Sherry is co-editor and/or co-author of books that explore rigorous, standards-based storytelling strategies for learning across the curriculum.
You've admired those who can tell a good story and are ready to try it yourself? Where to start? In this workshop you will learn through group participation: how to pick a story that is right for you, one method of how to learn a story, and hear suggestions on how to overcome public speaking fears.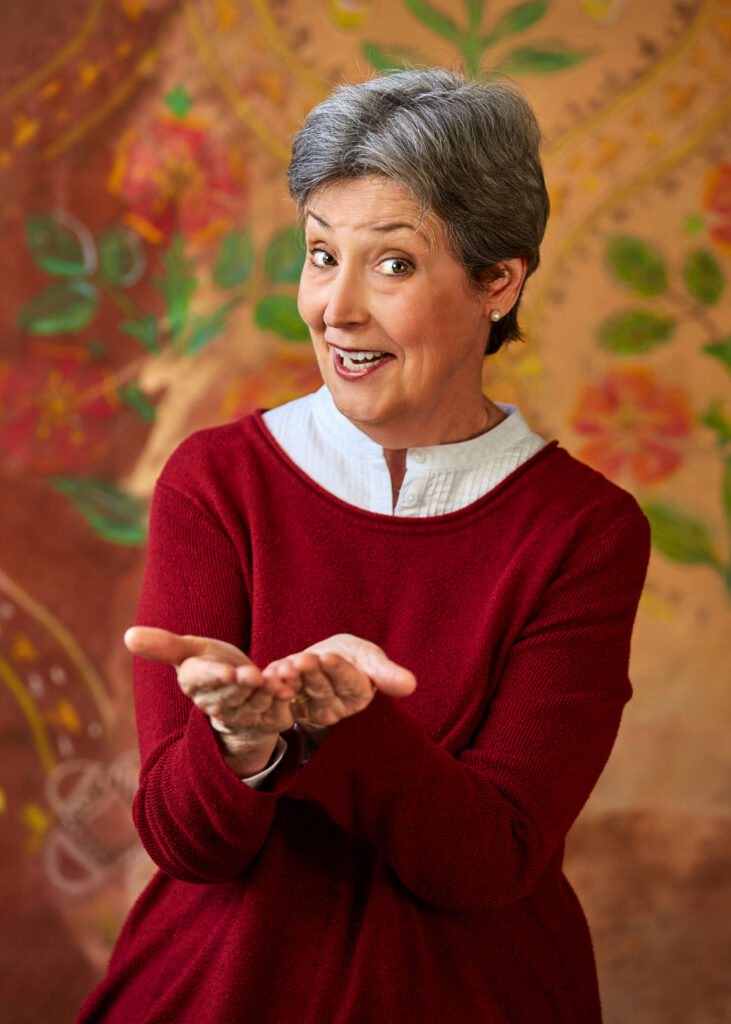 Rosie Best-Cutrer started life as a storyteller in first grade when she fell on the floor pretending to faint to get out of class for the day. The stories have gotten bigger and bigger ever since.
A life-long resident of Topeka, Kansas (71 years) she has performed at: Nebraska's Kearney Storytelling Festival, The Homestead National Monument, The Kansas Storytelling Festival, The Cape Girardeau Storytelling Festival and The Kansas City Irish Fest. In 2010 she made her international debut doing a storytelling tour for the County Wexford Ireland Library System.
Before starting her own full time storytelling business, in the year 2000, Rosie was an elementary school teacher for 23 years. She and her husband, Bill, are kept very busy with 11 grand kids who range in ages from three years to 23 years. Please take time to visit her website at: www.rosiecutrer.com
Across the country, many school districts are acknowledging the need for increased respect for and recognition of diversity, inclusion and skills in socio-emotional development. Parents. educators and other mentors are recognizing the continued impact of exclusion, historic bias and unwarranted privilege. Many mentors, teachers, group facilitators, storytellers and others are finding and creating ways to hep students become student leaders whose voices and actions make an empathetic difference in the present and for the future. In our panel presentation and discussion, we'll share the development and direction of one such project, Ambassadors of Change, how it continues to nurture its student leaders, and how it hopes and plans to grow from one school district's transformational program to a multi-district community-building project.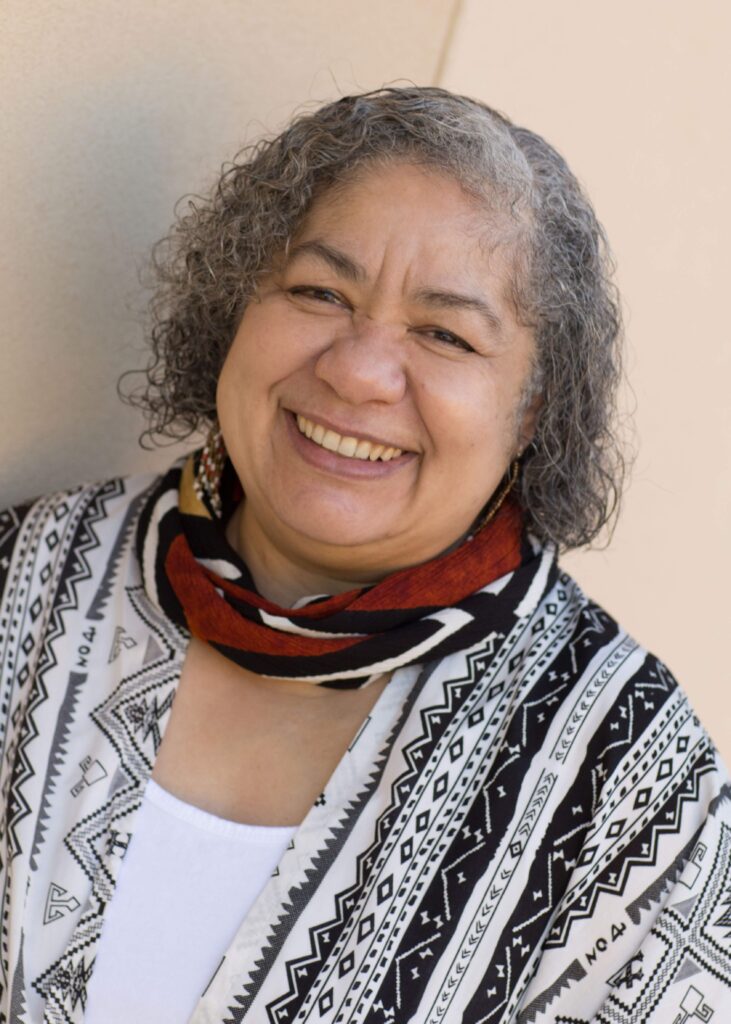 Lyn Ford is a fourth-generation storyteller who shares the gifts and heritage of spoken word from her Affrilachian family. Lyn's narrative workshops have encouraged folks from Maine to Hawaii and in Australia and Ireland to speak personal truths, hopeful possibilities, original stories and folktales. Her work has been included in the "Ain't I a Woman" workshops for Hopeworks in Howard County, Maryland, and "Stories from the Future" for Achud Macht Neu in Berlin, Germany. An award-winning writer, a Thurber House mentor to young authors, an Ohio teaching artist, a Certified Laughter Yoga Teacher and Leader–Lyn is still creating her story.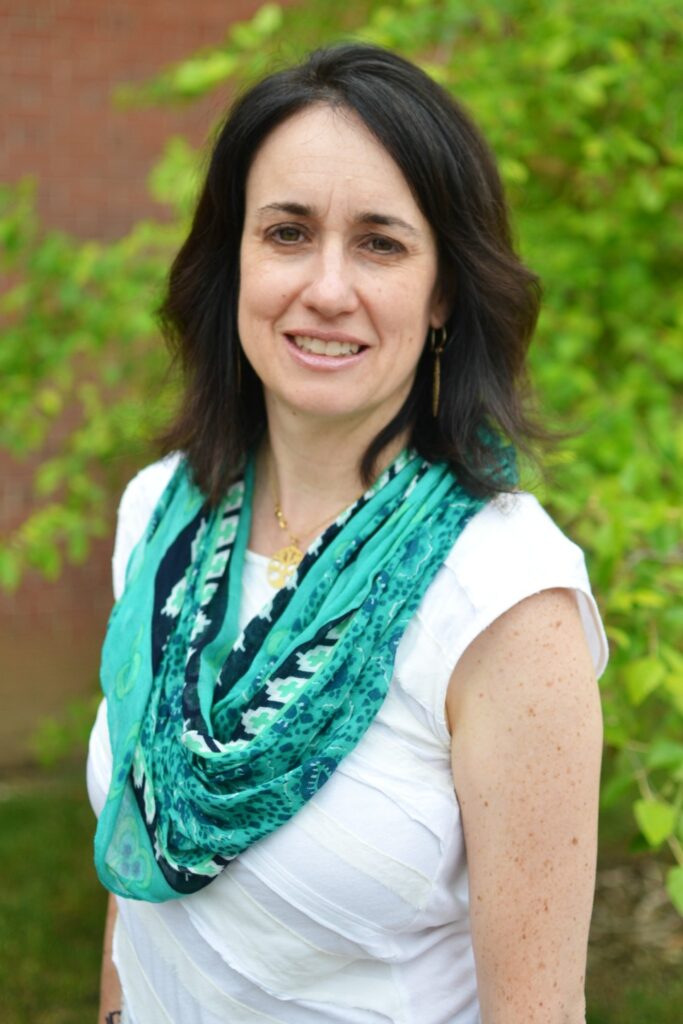 Tricia Fellinger is a middle school and high school teacher in Columbus, Ohio. In addition to teaching German, she co-facilitates Ambassadors of Change – a student leadership program, which she founded and continues to grow at the high school level. Tricia's passion is helping young people find and elevate their voices. Most recently, her work has centered around making space for students and colleagues to share their stories as a means for creating and supporting change at school and in the community. Not one to share stories in public spaces prior to her work with Ambassadors of Change, Tricia began sharing her stories in order to set an example for her students. Her favorite stories to tell are about family and international travel.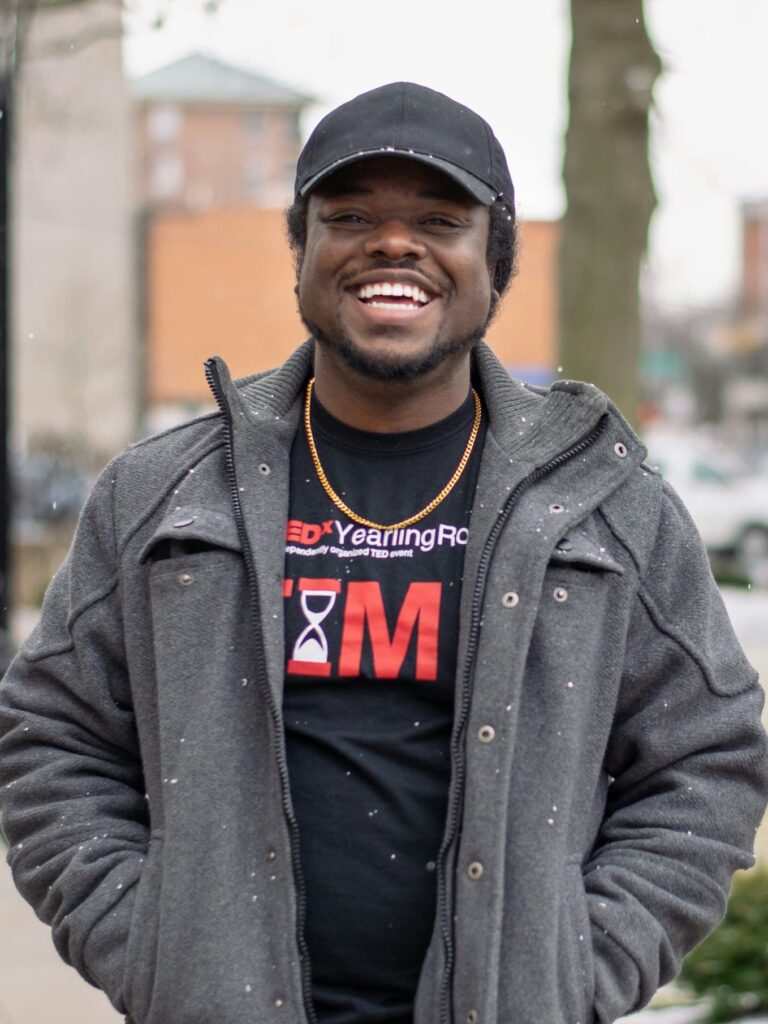 Donte Woods-Spikes is a requested speaker/storyteller from Ohio. Donte Woods-Spikes is a known for various forms of work such as professional speaking which landed him on the TEDx stage, community work all throughout Columbus, and award- winning video documentation. Donte's overall goal is to educate and connect the world beyond perceptions and stereotypes with authentic experiences through documentation and storytelling.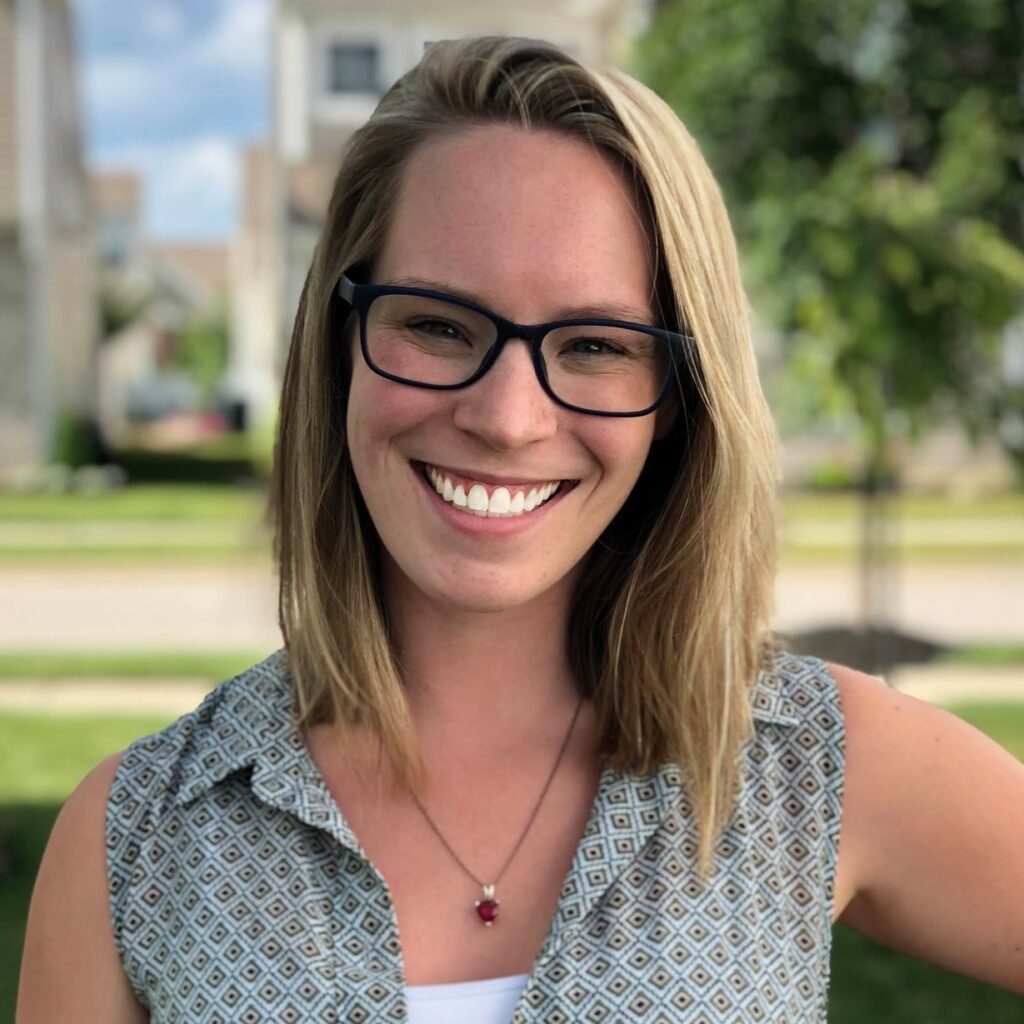 Erin O'Neil is the owner of Fishtail Publishing LLC and author of Gui Ren: Extraordinary Stories of Ordinary People and But, Couldn't I Do That?: Answering Your Questions About Self-Publishing. She is also one of 30 literacy leaders named to the International Literacy Association's (ILA) 2021 30 Under 30 list. The global list celebrates rising innovators, disruptors and visionaries in the literacy field.
Erin has been recognized for developing programs to help students and educators use storytelling as a platform for personal growth and amplifying the voices of artists by providing support in publishing and digital marketing. She also offers coaching in presentation narrative to further strengthen the impactful research of professionals across the country. Her work with the National Storytelling Network and Storytellers of Central Ohio has helped the art of storytelling reach the hearts of people all over the world.
www.erinoneil.org
Storytellers and artists from around the globe have been discovering kamishibai (Japanese 'paper theater') and its unique potential to bring communities together. Our goal is to inspire performers and visual artists by showcasing some of the most exciting work being done in countries where kamishibai has taken hold at a grass-roots level.
Over the past two decades, storytellers and artists from countries around the globe have been discovering kamishibai (Japanese 'paper theater') and its unique potential to bring communities together. Through our work, organizing the World Kamishibai Forum and communicating with the global kamishibai community through social media, we have learned about the growing popularity of kamishibai, especially in Central and South America, Europe, the Middle East, Asia and Australia. The US is lagging far behind many countries in taking up this art form. Our goal is to inspire other performers in North America to bring this exciting visual format into their own storytelling practice by showcasing some of the most exciting work being done in several countries where kamishibai has taken hold at a grass-roots level. What ties these performances together is the evident love of the format that each storyteller shares through their original works.
Tara McGowan and Walter Ritter will share original works they have developed in the US. Tara blends her many years of research in Japan with her Norwegian heritage to recreate troll stories she heard in her childhood. Walter Ritter will present historical kamishibai that Write-Out-Loud developed about Japanese-American internment during WWII in the US. Pepe Cabana Kojachi will share his fusion of his Peruvian and Okinawan background through indigenous Quechua folktales, and Tere Marichal Lugo will showcase the Afro-Brazilian heritage of Puerto Rico. The mother and father of kamishibai in Slovenia—Igor Cvetko and Jelena Sitar Cvetko—will jointly show how they have involved the entire country of Slovenia in kamishibai performance marathons. Finally, Jackie Kerin will showcase her environmental stories about rare species in Australia.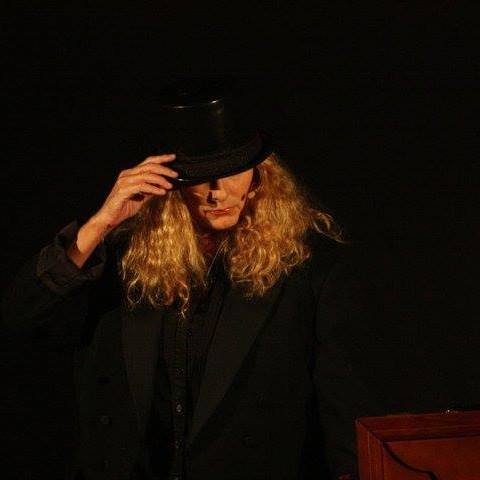 Tere Marichal Lugo is a storyteller, performer, illustrator, puppeteer and kamishibai author, living in San Juan, Puerto Rico. She was awarded the René Marqués Prize for Las Horas de los dioses nocturnos (The Hour of the Night Gods). Tere is also well known for her work on television and has won two Emmy Awards for television writing. She has published 4 plays for children and 30 picture books. Her educational books include Paper Bag Puppets for Children and Theatre for Aluminum Can Puppets. She has also written and illustrated many original kamishibai stories and conducts kamishibai and other creative workshops throughout Puerto Rico and around the world. In 2006, Tere received the EPA award for her television program La Casa de María Chuzema (The House of Maria Chuzema), which teaches children about nature and environmental issues. In 2018, she won the Ford Foundation Environmental Award.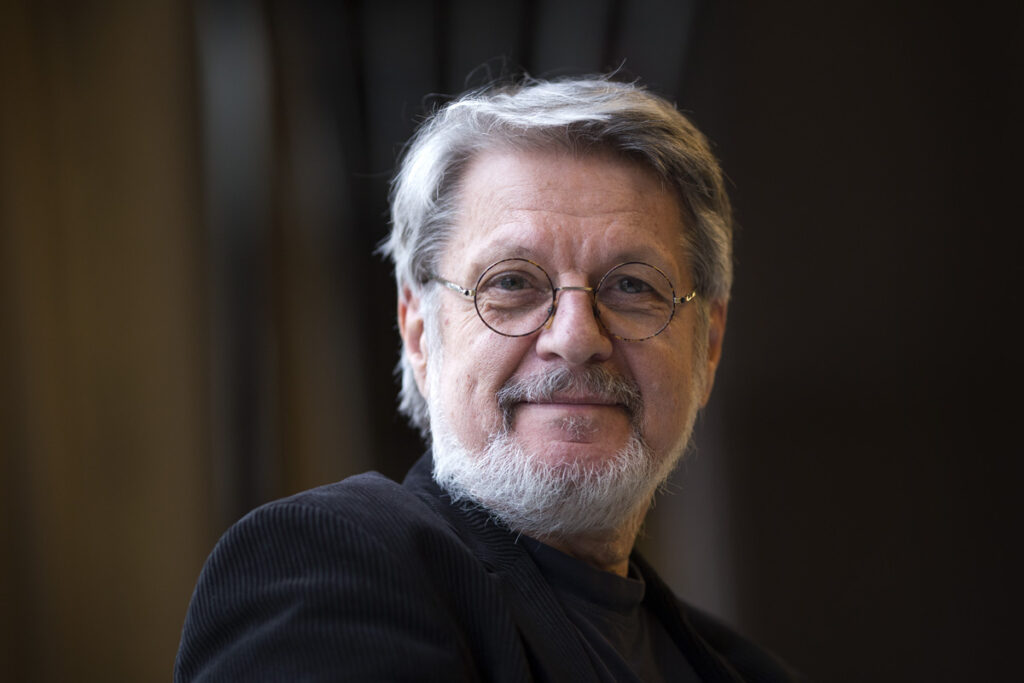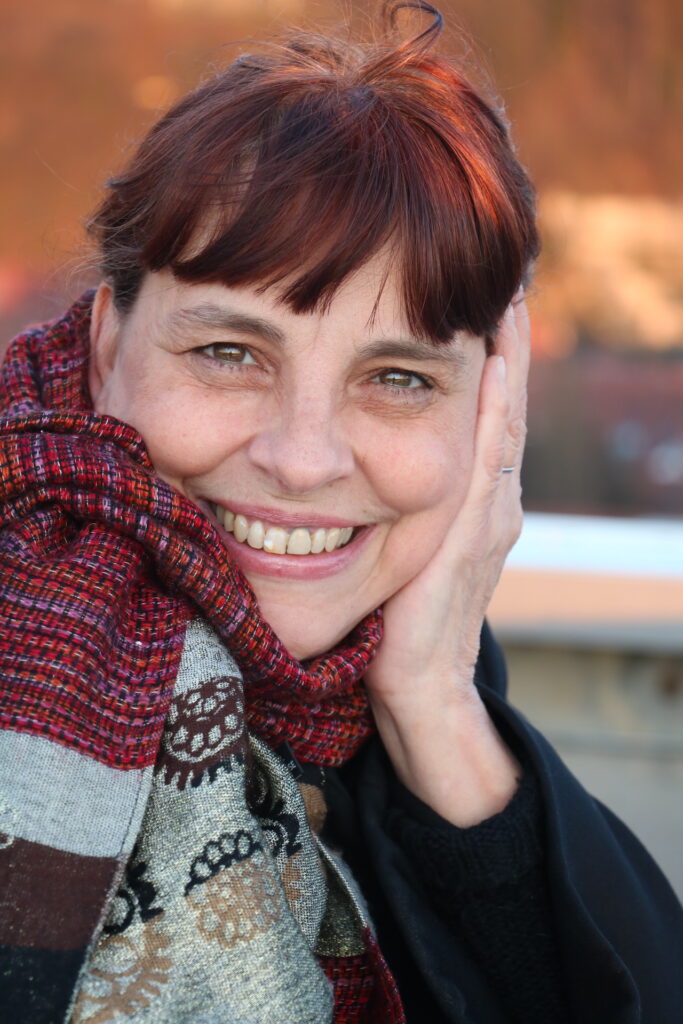 Jelena Sitar Cvetko and Igor Cvetko are known as the "mother and father of kamishibai in Slovenia. Igor is an ethnomusicologist, working at The Institute of Ethnomusicology at The Slovene Academy of Sciences and Arts in Ljubljana. He has published about 15 books on Slovenian children's traditions. Jelena is a dramaturg, director, pedagogue and publicist, devoted to all aspects of puppetry. She is currently an associate professor at The Faculty of Pedagogics at the Primorska University of Koper, teaching theater, puppetry, and also kamishibai. Together, they established Zapik, a theater in Ljubljana.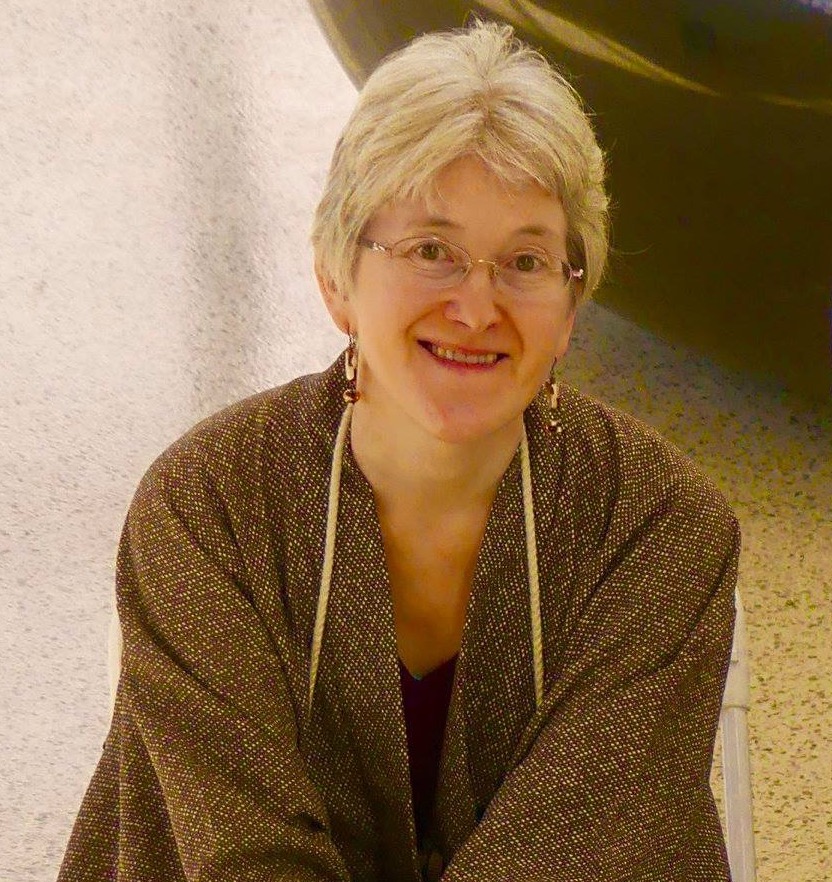 Tara McGowan is a storyteller, author, and visual artist, who has been performing kamishibai for over two decades. In 2010, she published The Kamishibai Classroom: Engaging Multiple Literacies through the Art of 'Paper pTheater' (ABC-CLIO) based on her workshops with children. She received her doctorate in literacy from the University of Pennsylvania and, in 2015, published her research as Performing Kamishibai: An Emerging New Literacy for a Global Audience (Routledge). She received the Horio Seishi Award from the Children's Cultural Research Center in Tokyo in 2017 for her international kamishibai work. Her website is www.taramcgowan.com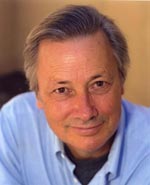 Walter Ritter is an actor, singer, narrator and, for the past 10 years, a very busy kamishibai storyteller. He is the Executive Director and co-founder of Write Out Loud, a nonprofit organization that promotes literacy and storytelling in San Diego. With Donna Tamaki and Tara McGowan, he co-directed the World Kamishibai Forum, a year-long international kamishibai festival, which was conducted online. https://writeoutloudeducation.weebly.com/world-kamishibai-forum.html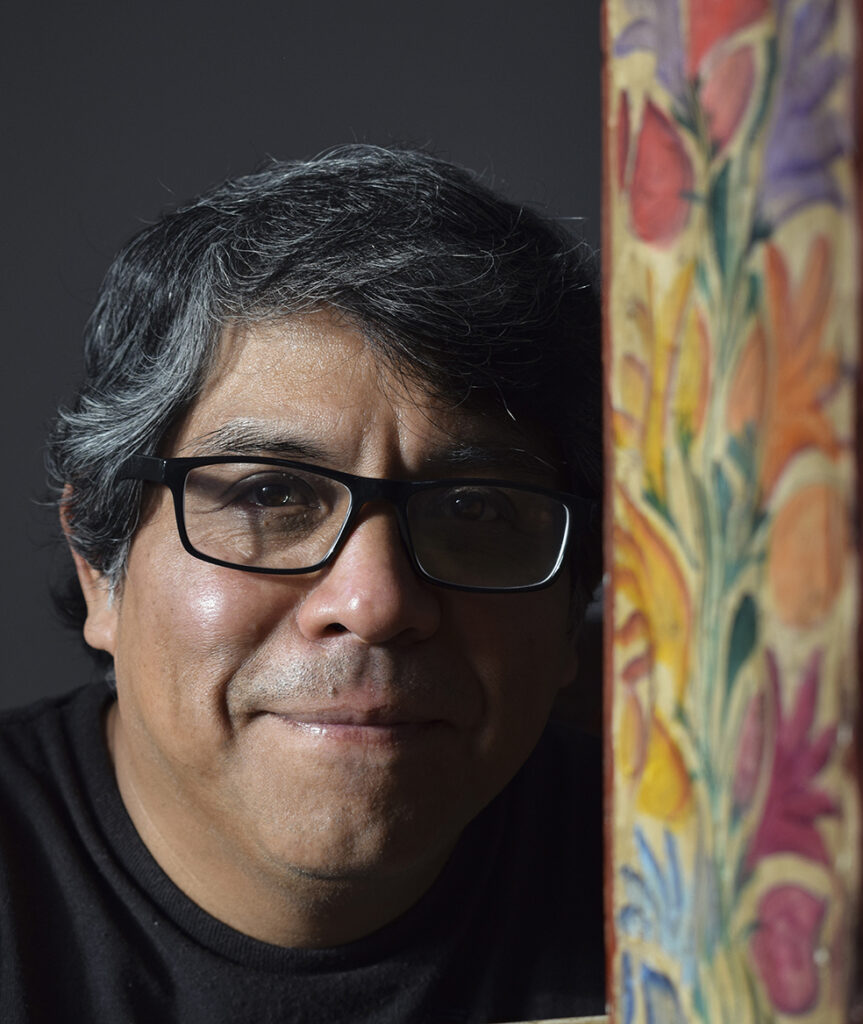 Pepe Cabana Kojachi "Mukashi Mukashi" is a storyteller, educator, author, and graphic designer of Japanese ancestry. He is one of the earlier proponents of kamishibai outside of Japan and has traveled abroad more than 40 times as an ambassador of kamishibai and Peru. He founded and directs Proyecto Kamishibai Perú and Mukashi, Mukashi, as well as initiating many projects and events, such as Raymi Kamishibai, Book and Reader, Friendship and Learning, and Peru and Japan United by Stories. He creates a unique fusion of Japanese kamishibai with artistic Peruvian crafts, such as the Ayacucho retablo. Facebook: Mukashi Mukashi Educación Kamishibai Perú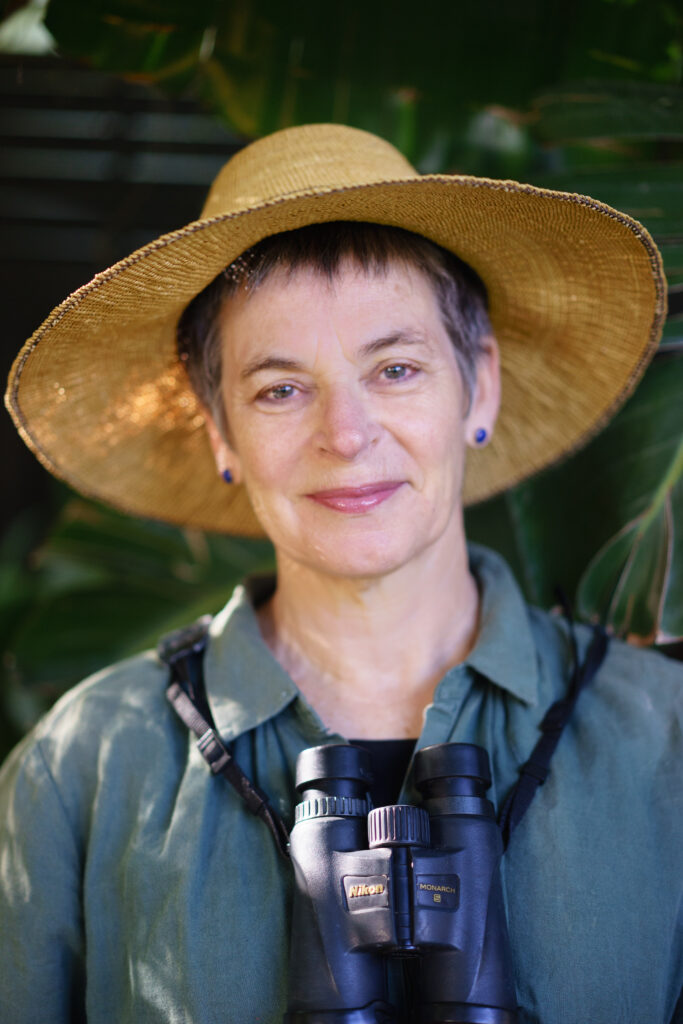 Based in Melbourne, Australia, Jackie Kerin began her career as a professional actor but is now a prizewinning storyteller, educator and award-winning author of non-fiction books for children. She has been President of Storytelling Australia Victoria and now, as instigator and co-administrator of the Australian Kamishibai Association (AKA), is promoting the spread of kamishibai storytelling in her country. Her popular kamishibai story Split Dog has also been made into a comic book series.
"Those who don't know history are doomed to repeat it." – Edmund Burke As we watch the world move into repeated patterns of stereotypes and scapegoating, those who control the narrative have the power to create war or peace. Panelists of the Asian American Community discuss the challenges they encounter and how they incorporate a sense of history to enlarge the frame of personal stories, create awareness and empathy, and (like all good stories) entertain.
Personal stories of race riots in Singapore and the hijabi ban in France, to traditional tales from Persia and China, explore how societal division begins with the individual, impacts the individual and ultimately must be resolved by the individual.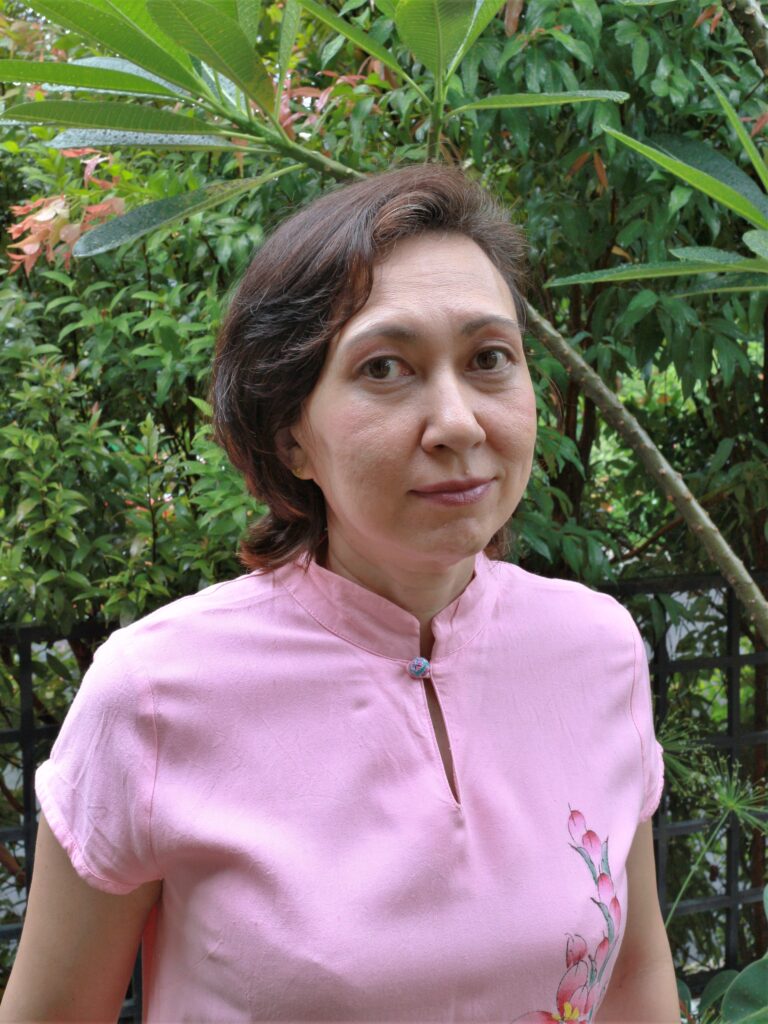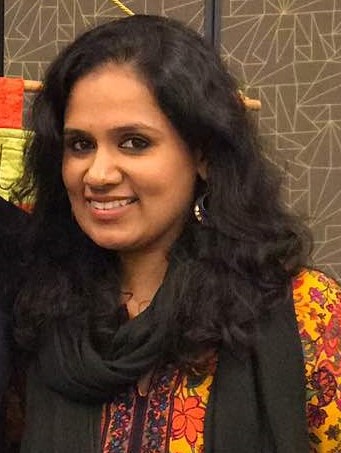 Lavanya Prasad is an Electrical Engineer turned professional storyteller and believes that she makes strong and long lasting connections using stories rather than electrical wires.
Professionally telling stories since 2010 and is the founder of Tale'scope her storytelling initiative.
She was a featured teller in the 398.4 storytelling festival in Singapore and has had the opportunity to tell stories to the "Masai Mara" children in Africa and share stories in person with the Australian storytelling guild", in Melbourne.
She works with children, adults and senior citizens using stories and has conducted a variety of workshops, training sessions and has developed story based curriculum for schools. Her work with corporate and schools has earned her multiple accolades from the Media ( TV and Radio)
Her project "Roots" with senior citizens was recognized and appreciated by the Honorable Prime Minister of India, Sri. Narendra Modi, in September 2020. She currently works with families, helping them document the stories of their elders as a part of "Roots"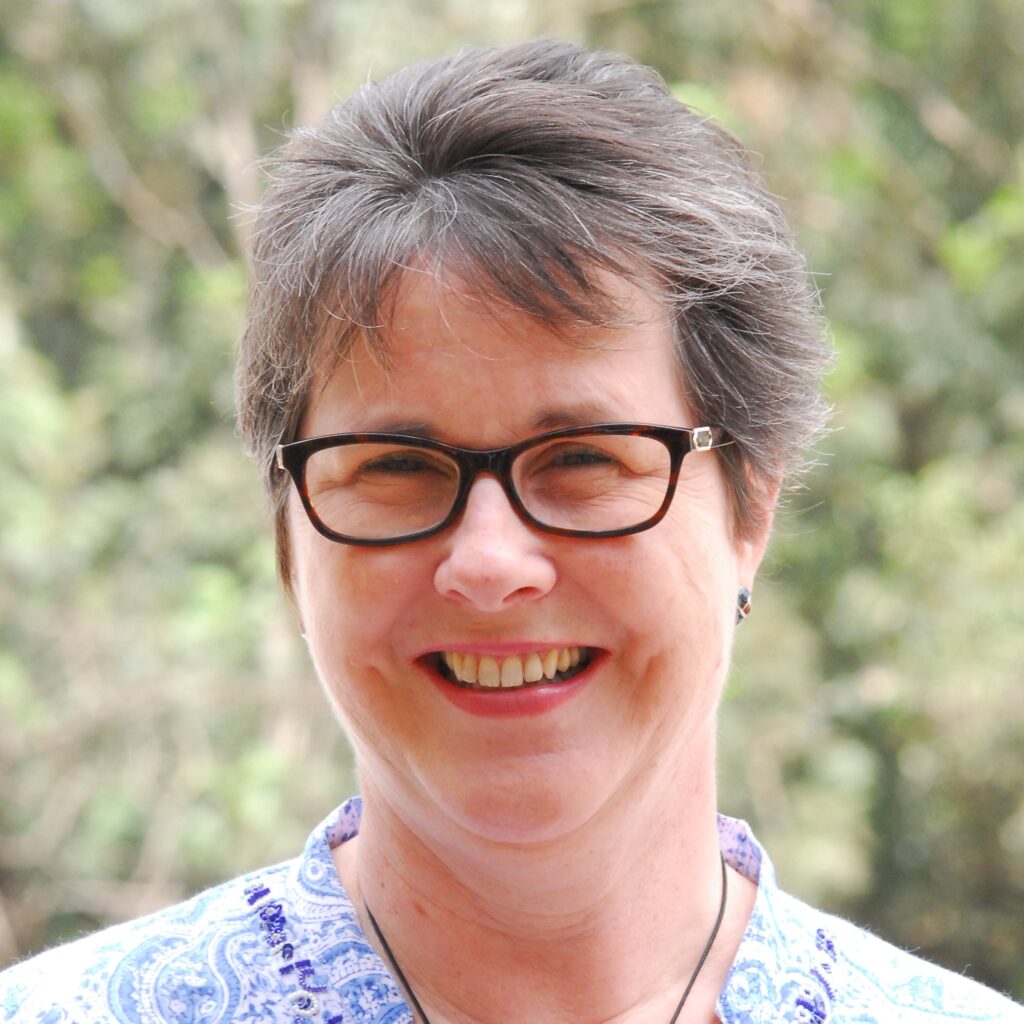 Sheila Wee is a storyteller, a storytelling teacher and a Founding Director of the Federation of Asian storytellers (FEAST). Because she helped pioneer the revival of storytelling in Singapore, she became known as Singapore's Godmother of Storytelling. She has performed in many different countries, to all age groups and trained many thousands of people from all walks of life to tell stories effectively.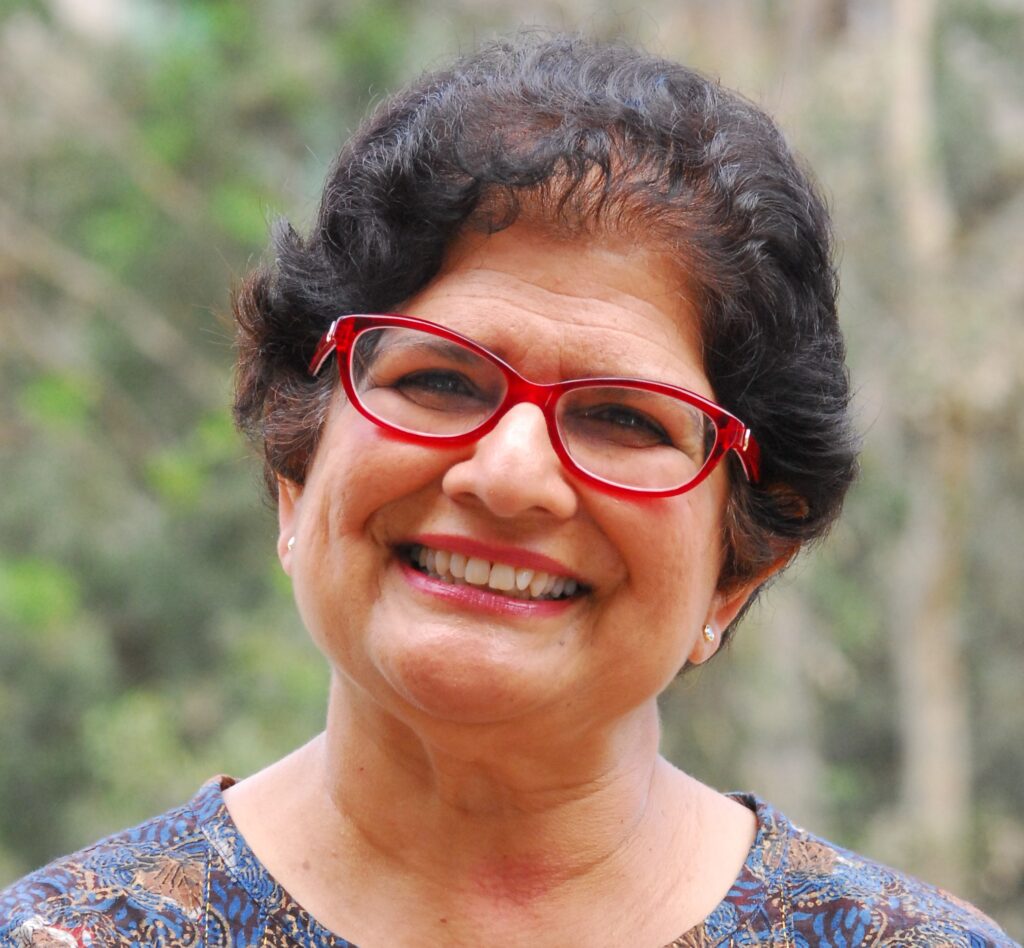 Kiran has worn many professional hats as a social worker, early childhood educator, teacher trainer and has lived and worked in the United States, Japan and Sri Lanka. She discovered storytelling 24 years ago in Singapore and has not looked backed. She was instrumental in reviving oral storytelling there, with a particular interest in sharing Asian folktales. Called one of the godmothers of storytelling in Singapore, she has performed at many festivals and conducted workshops around the region.
Kiran straddles cultures easily. She is a Singaporean of Indian heritage who now calls Australia home. She strongly believes in the power of relationships and stories to connect us all.
She chose to tell this story for its continued relevance in today's world.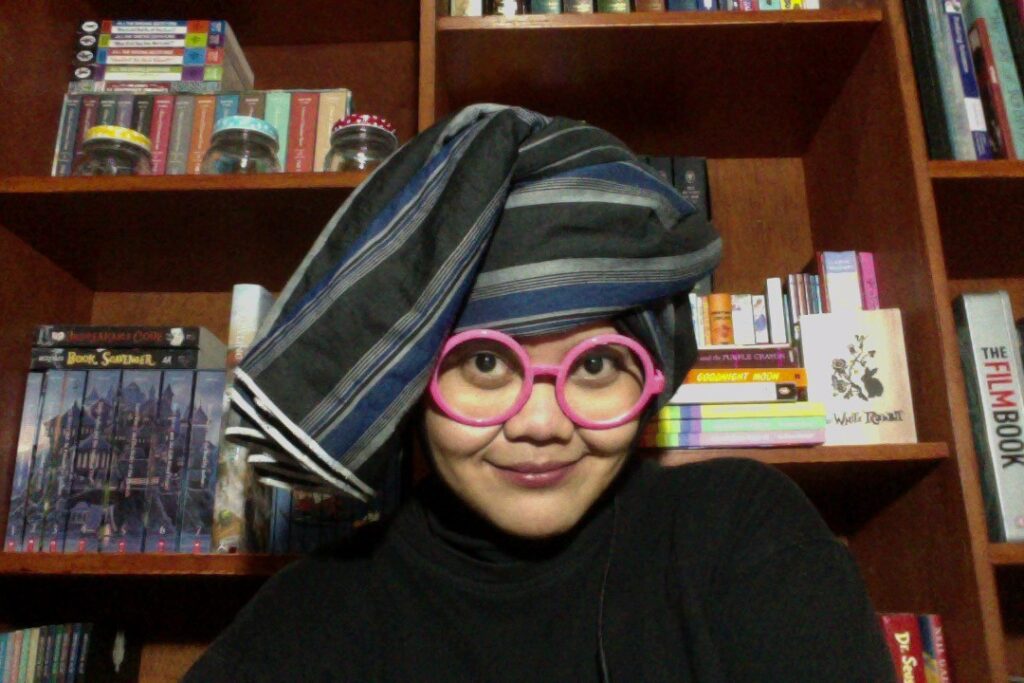 Learning from Zlata
Bie is a filmmaker, author, and storyteller who is passionate about spreading Indonesian stories and her original stories to a wider audience. She has performed at various storytelling festivals, events, hospitals, schools, and also has given basic storytelling workshops for teachers, parents, and students, both in Bahasa Indonesia and English.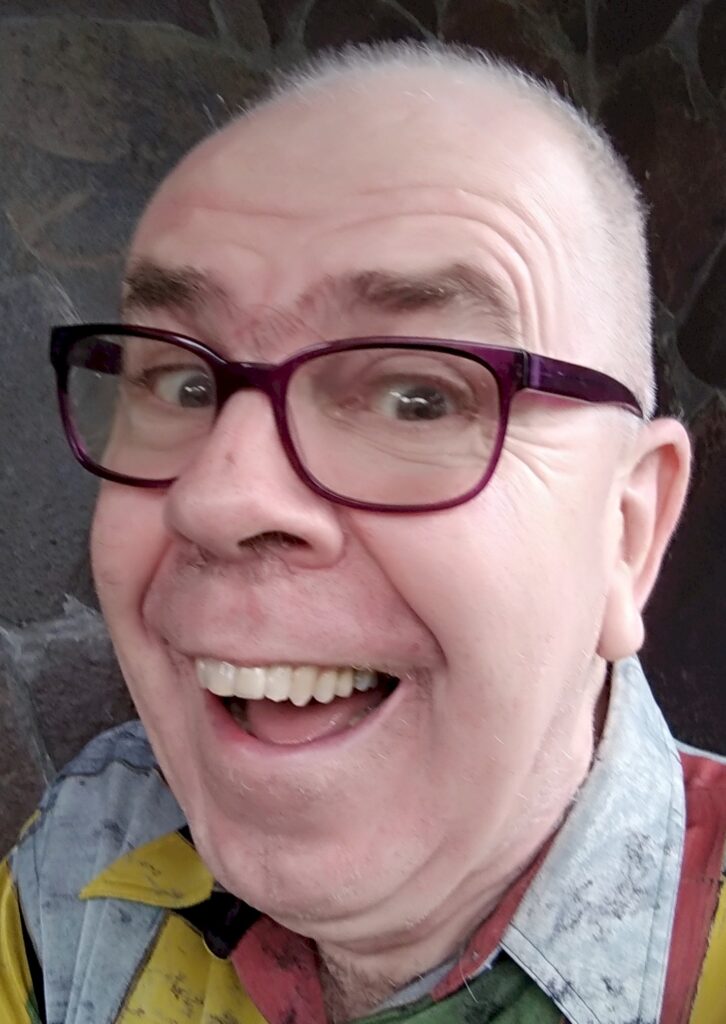 Roger Jenkins is a Singaporean who has been a professional storyteller since 1998. He founded the 398.2 Storytelling Festival Singapore, now in its seventh year, and is one of the founding Directors of FEAST (the Federation of Asian Storytellers) He runs www.storystream.com.sg, a pay-per-view collaboration by 7 Singaporean tellers set up in response to covid. He has a strong interest in promoting access: he is a trrained audio-describer and he has a enjoys telling in tandem with a deaf partner.
In the wake of a rising tide of anti-Asian hate and violence in the time of COVID, Asian Americans have been vaulted from invisibility to the center of the public eye. Yet Americans have been exposed to extraordinarily little information about who makes up the Asian American community. They do not know the immigration history of the many diverse countries and cultures of Asian American families. How is the story different for Japanese, Filipino, Chinese, Korean and South Asian people? Hear from five Storytellers directly as they share very personal, poignant, unsettling, and inspiring family tales about coming to and settling in America.
The Showcase, emceed by Eleanor Clement Glass, will invite audiences to open their hearts and their minds to the unique experiences of diverse Asian communities that live in the United States today. Tracing the origin stories of their families and sharing the experiences of immigrating and integrating into American society, with all its complexities, will be the core of the Showcase. Uniquely, the tales will highlight different reasons for coming to America, different pathways, and the experience that is flavored by different regions of the country.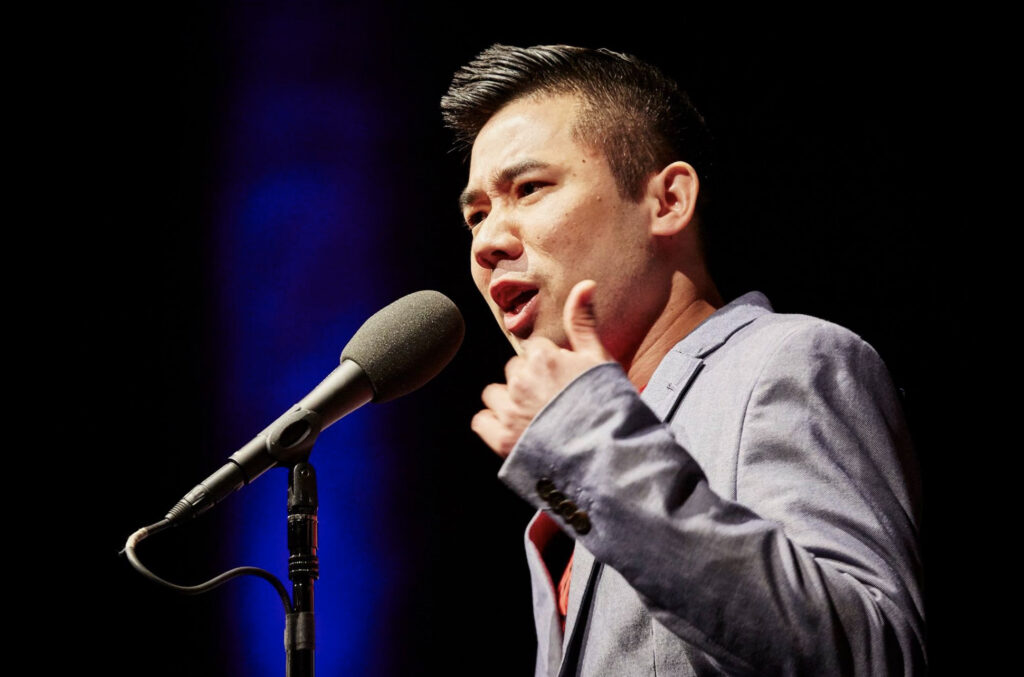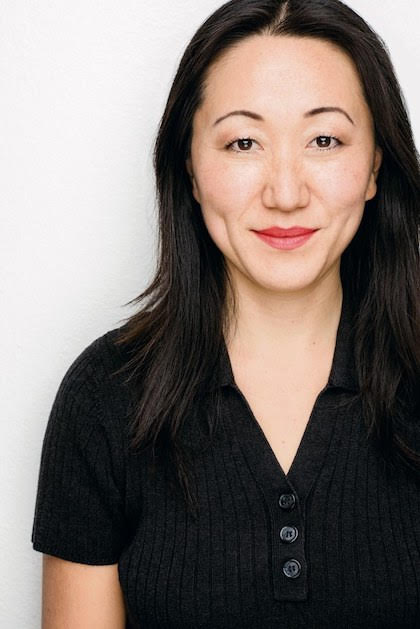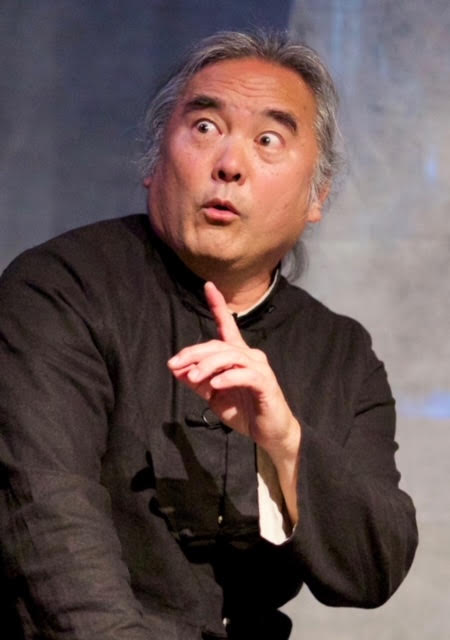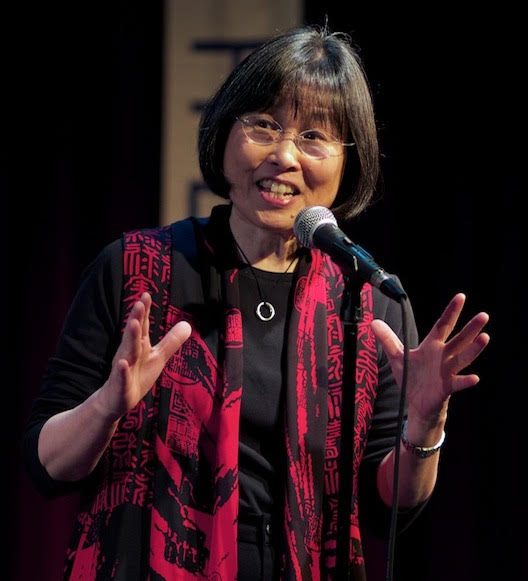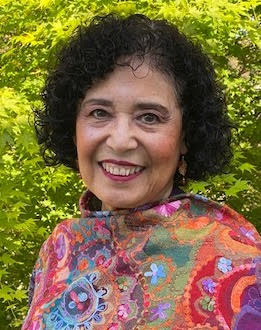 With Emcee Eleanor Clement Glass
Eleanor Clement Glass is volunteer storyteller and school tour docent at San Francisco's Asian Art Museum. As a teaching artist with Stagebridge's Storybridge program, she delights in telling world folktales to children in public schools throughout the San Francisco Bay Area. Eleanor has performed stories from her Black and Filipina heritage at a 2020 NSN Conference Showcase, Artists Standing Strong Together and local community venues. She produced three storytelling shows for Stagebridge, one for the Asian Art Museum and four school assemblies for the Storytelling Association of CA. She can be reached at or (510) 507-2120
Our session is an interactive workshop designed to explore the sharing of our cultural paradigms and the impact that formation has on our understanding and acceptance of diversity today. It provides tools and resources to help us deepen our understanding, self awareness and competence in todays world. It is facilitated in whole group and breakout rooms with prompts.
Denise Keyes Page, is a writer, speaker and facilitator in the field of social justice. In 1997 she founded DreamCatchers, a Training and Consulting Firm. A decade ago she took a University Course with Donald Davis, Master Storyteller. Yet she only began telling stories publicly in 2019. As cries for social justice grew louder, Denise was moved to blend her long -time commitment to social justice with her new found passion for storytelling. She founded Ubuntu Storytellers combining her years of expertise in guiding results driven workshops with the power of story to lead participants to deeper understanding.
www.ubuntustorytellers.com
80 Minutes Around the World Immigration Stories show showcases stories by immigrants, refugees, and allies on their immigration experience. Founded by 60+ time Moth Story Slam winner Nestor Gomez, the first show debuted in 2017 with bimonthly showing in Chicago theatres, before making its way to New York City in summer 2018 and soon to debut in L.A.
Featuring Angel Ling, M.J. Kang, and Nestor Gomez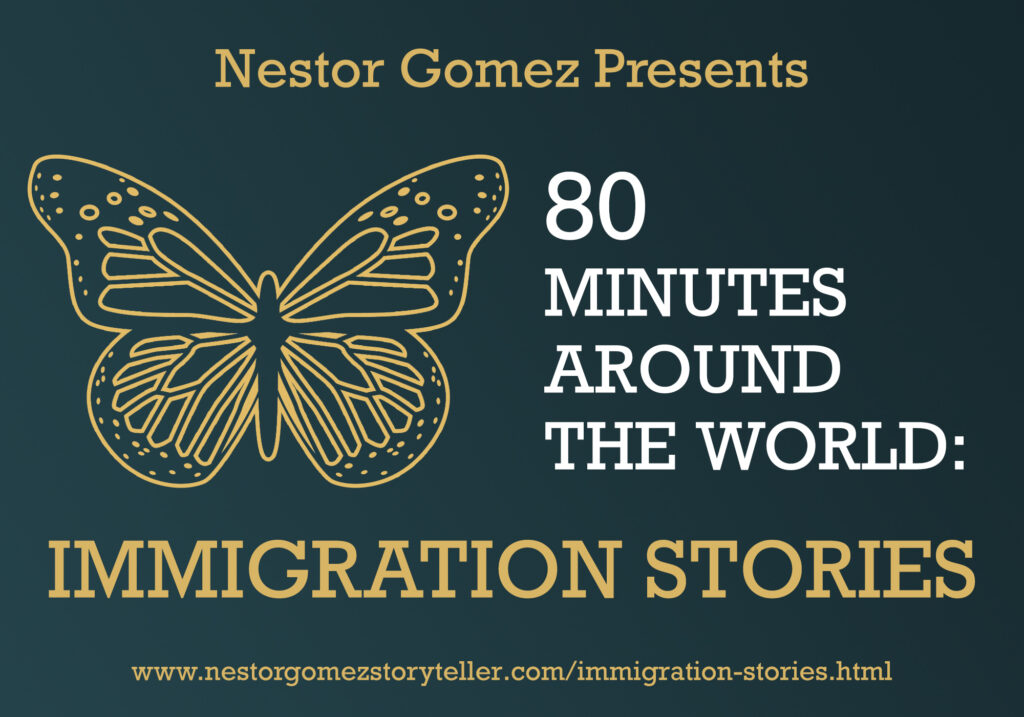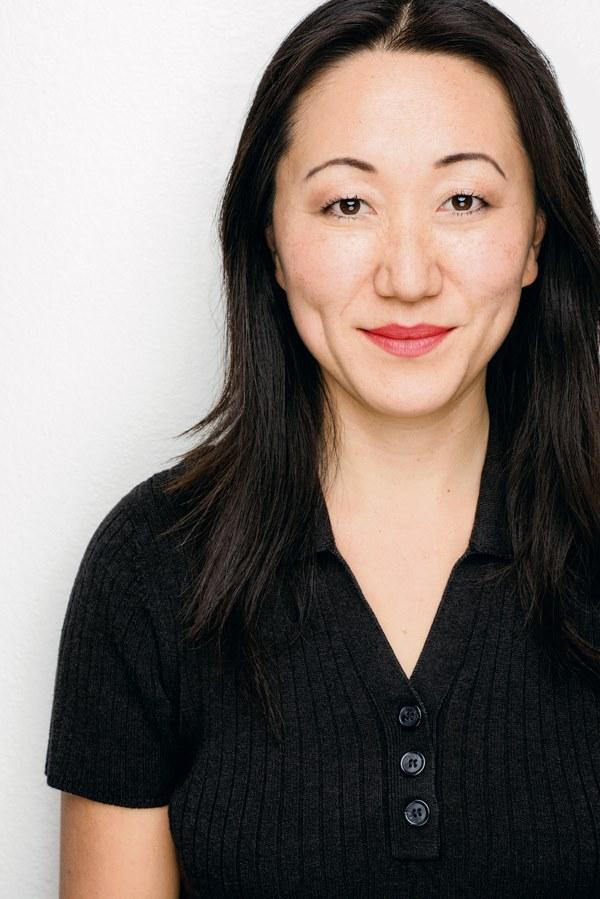 M.J. Kang is a playwright, actor, director, improviser and storyteller. She has acted on a Canadian soap opera as a series regular, been on stages across the U.S., Canada and London, England and has had 9 plays produced. Currently, she is part of the Playwrights Group at Company of Angels in Los Angeles, on the Writer's Team for the anthology film, Moving Day, produced by Cotton Bush Productions and acts in anything and everything that comes her way.
Featuring Anne Rutherford, Vijai Nathan, and Steve Daut
Click On A Story Title Or Teller Below To Learn More
Two middle-school girls from different faith backgrounds navigate a difficult path to understanding and friendship. (Adults and Mature Teens)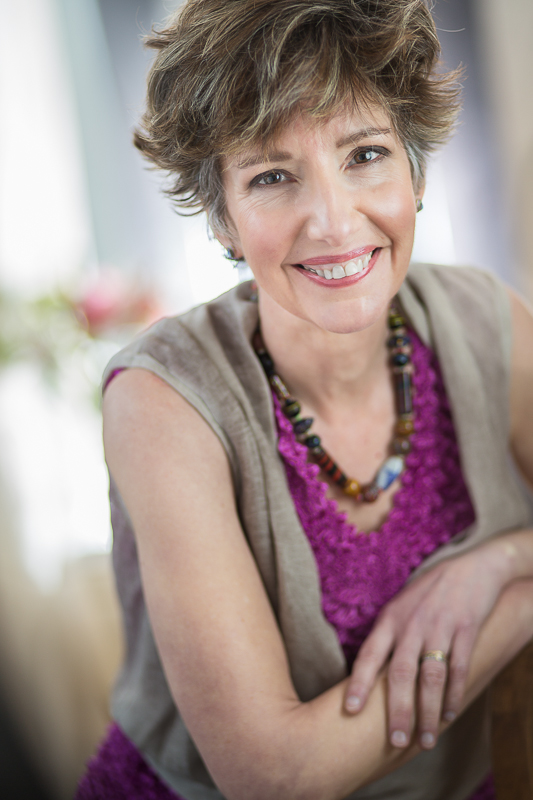 Anne Rutherford delivers funny, touching performances that include tales of personal adventure, Pacific Northwest folklore and prize-winning lies. Anne's been a featured teller at the National Storytelling Festival, Timpanogos Storytelling Festival, two-time Teller in Residence at the International Storytelling Center, and five-time winner of Northwest Folklife's Liars Contest. Her recordings The Habit of Joy, and The Adventures of Clementine Ryder are Storytelling World Award winners.
Rutherford performs and leads workshops nationwide, often with her husband Norman Brecke. She is grateful to her audiences. "Without you" Anne says, "I'd be talking to myself."
Find more: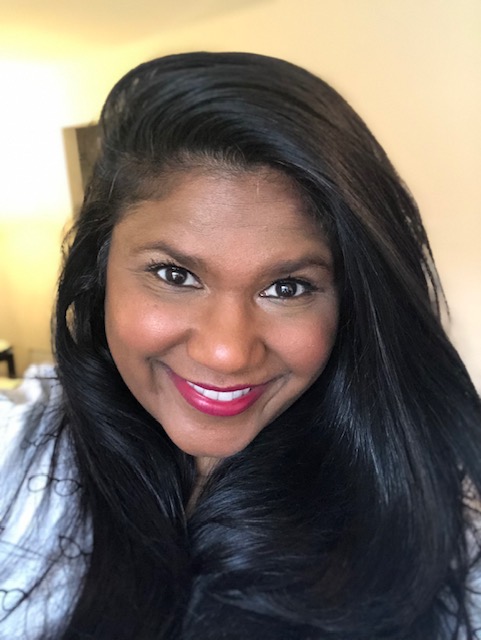 Vijai Nathan is a comedian/storyteller who has entertained audiences nationally and internationally. Vijai was featured at the Ojai Storytelling Festival, NPR's "Snap Judgment" and "Invisibila" Live. She's performed at the Kennedy Center, Smithsonian & Library of Congress; and at festivals in Singapore, South Africa, UK, and Trinidad. Vijai's humor springs from experiences of growing up as a "foreigner" in America— despite the fact she was born and raised in America. She lovingly and hilariously talks about childhood, dating, cultural clashes with her parents, and the racism she dealt with as a child and as a comedian. FB: Comedian Vijai Nathan
A personal story about my mother and her need to take care of other people often at the expense of her own needs. During a surprising encounter with an unlikely character, she connected with him in a way that helped her to finally realize a lifelong dream. (Adults and mature children; mild swear word)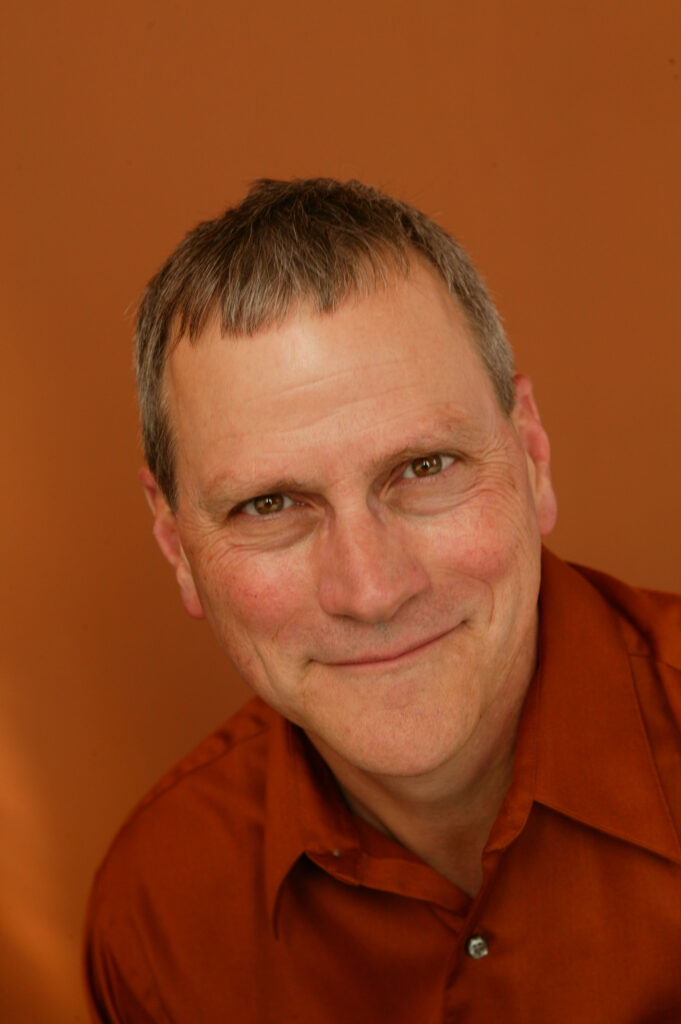 Steve has been telling stories since his early years in Iowa, when he told stories about imaginary aunts, lovelorn people seeking advice, and legendary pets. Growing up on the Mississippi River, he loved Mark Twain stories, and today his Telling Twain book, program, and podcast reflect that early love. His stories have taken the form of magic acts, playwrighting, acting and directing, sketch and standup comedy, and improv. He fuses all of this breadth of experience together to provide storytelling programs full of humor, heart, and just perhaps – a bit of magic.
His website is stevedaut.com
This showcase features the KSU Tellers, a student storytelling troupe from Kennesaw State University. The Tellers bring their brand of humor and heartfelt reflection to stories that cross boundaries – from friendship and family to gender identity and neurodiversity – to demonstrate how storytelling can help us find out who we are.
Featuring Kylie Talbott, Ira Eidel, Jacob Segura, Ryann Crawford, Meggan Collins, & Macy Gallagher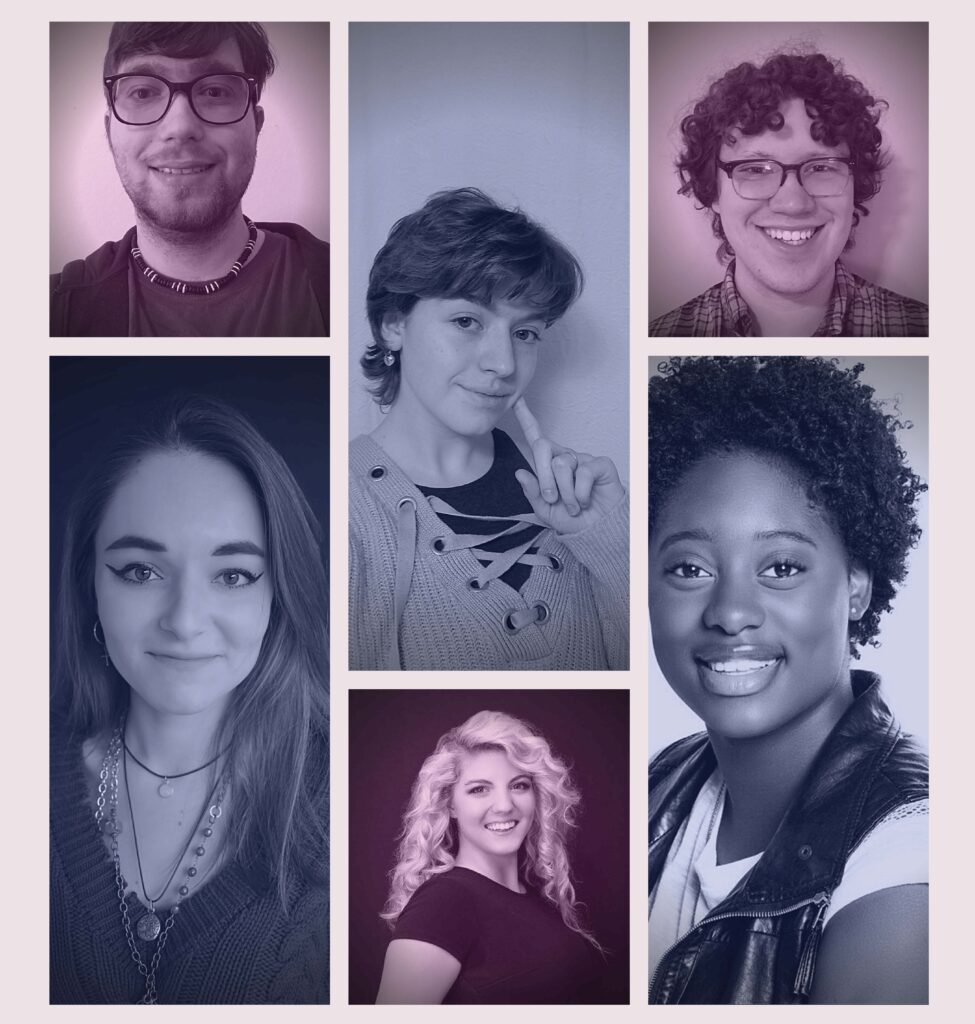 The YES story swap is for all ages, kids included and kids encouraged! Bring a family friendly story you'd like to share and maybe bring a young family member to tell a story, too! No story? No problem! Listeners are also very welcome. The swap will be hosted by Angela Lloyd, who will warmly guide us through sharing the virtual stage.
Divisions between faith traditions are deep and real…and connections between them are deep and real, too! Join us as tellers representing several different faiths/spiritualities celebrate the joy of connecting through the meaning and power of sharing stories across faith traditions.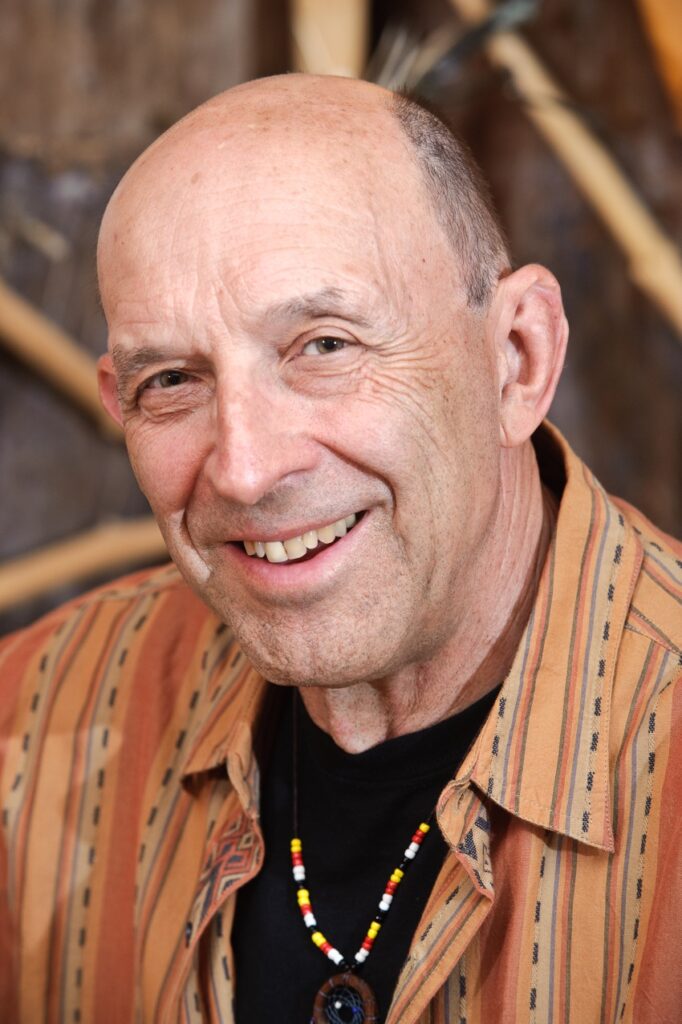 Joseph Bruchac (Indigenous Spirituality)
A tribally enrolled member of the Nulhegan Abenaki Nation, Joseph Bruchac is a traditional storyteller, musician, poet and writer with over 170 books in print.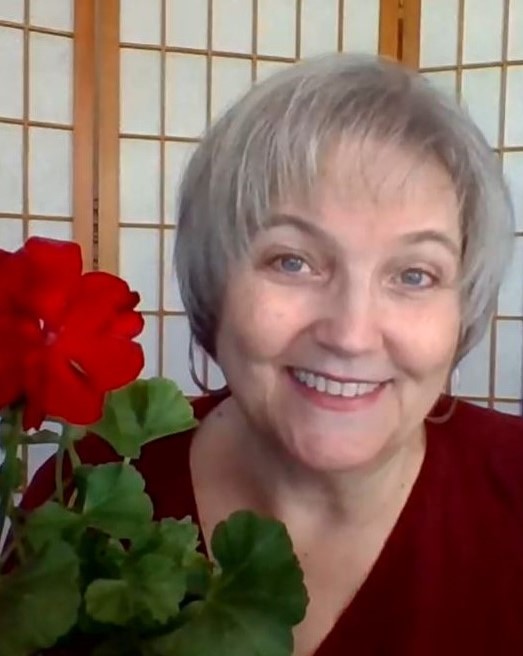 Pam Faro (Christianity)
Pam Faro has performed and taught storytelling since 1988 across the US and overseas. With degrees in music and divinity, Pam helps people find connection, meaning, and joy in the sharing of stories while deepening their storytelling skills. Her diverse repertoire includes folk and fairytales, Spanish-English bilingual cuentos (lived in Ecuador), biblical storytelling, interfaith stories, and personal/historical narratives including the true story of her great-uncle who survived the Titanic. www.storycrossings.com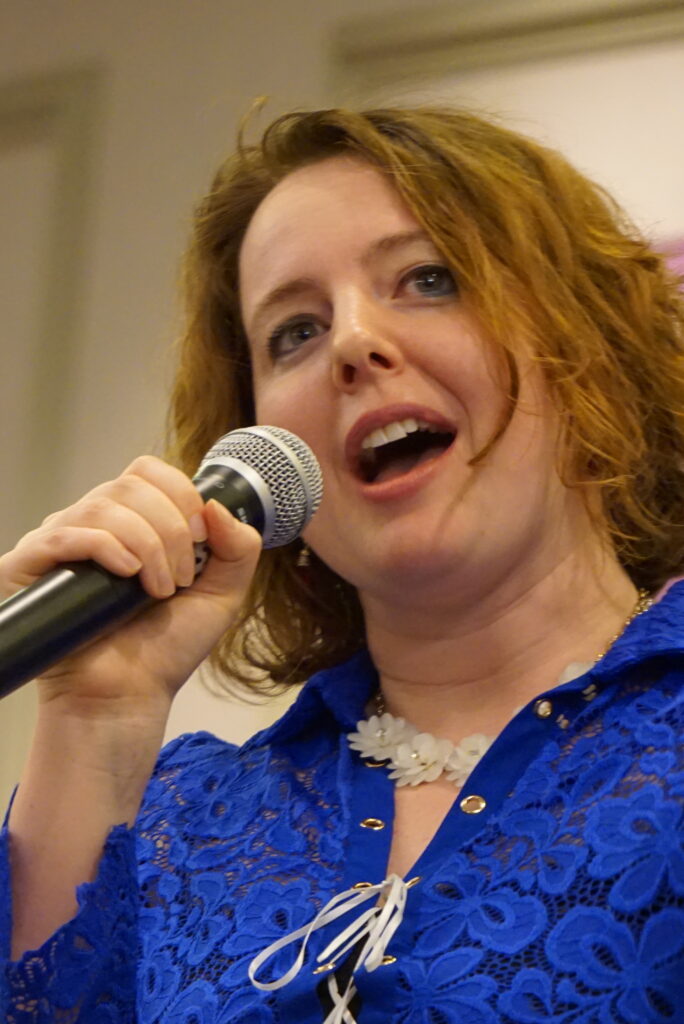 Rachel Ann Harding (Buddhism)
Rachel Ann Harding is a traditional storyteller and musician who tells folk, myth, and traditional tales. She is the creator and producer of the Story Story Podcast, which showcases traditional storytelling from around the world. She believes that fairytales are for all ages.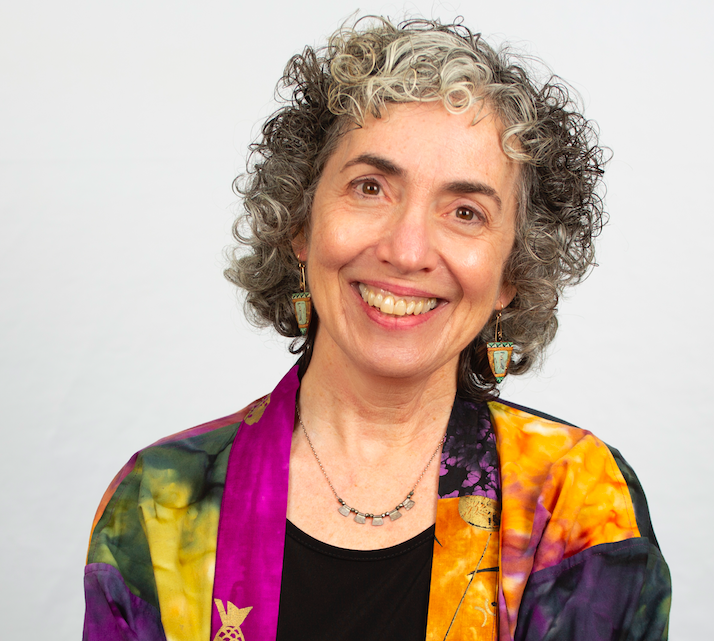 Cindy Rivka Marshall (Judaism)
Cindy Rivka Marshall brings her own twists to traditional tales and also tells personal stories. Her award winning performances have led to appearances at the John F. Kennedy Library, Limmud UK, Women's Storytelling Festival, Riverway Storytelling Festival, NewCAJE and more. Her business, Story Arc, aims to "reach, teach and change with stories." www.cindymarshall.com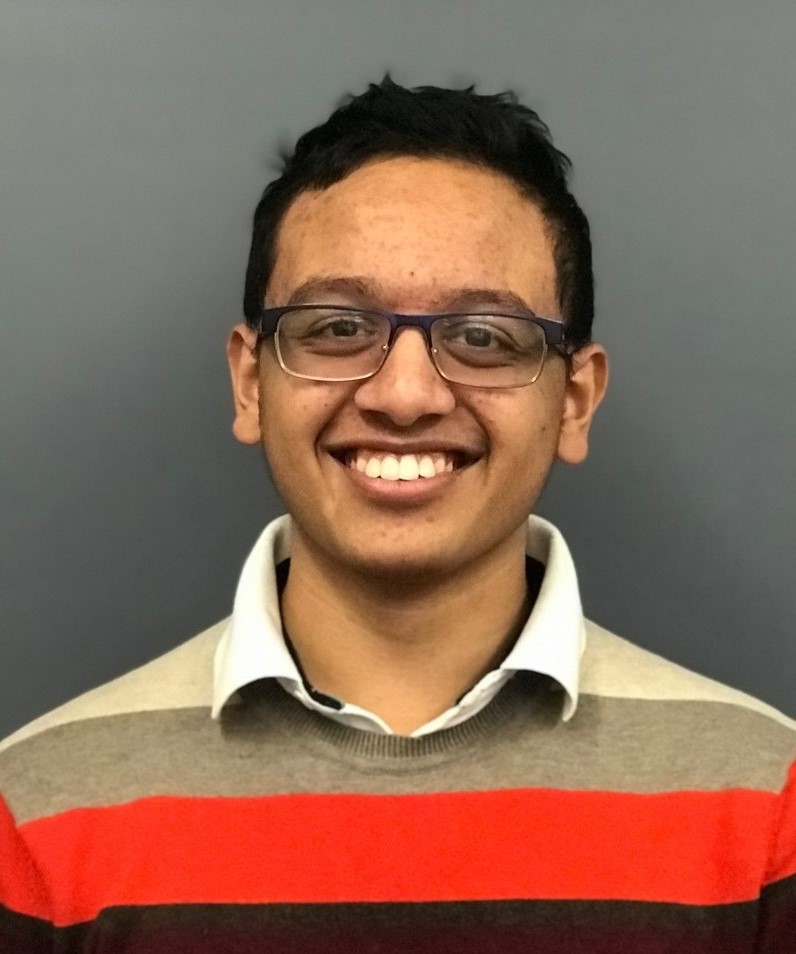 Varun Mondaiyka (Hinduism)
Varun Mondaiyka is an alumnus of Children at the Well: Youth Storytellers for Peace and Understanding. In college now, he has shared stories from his childhood and culture and has always been touched by the great similarities in the core of all faiths.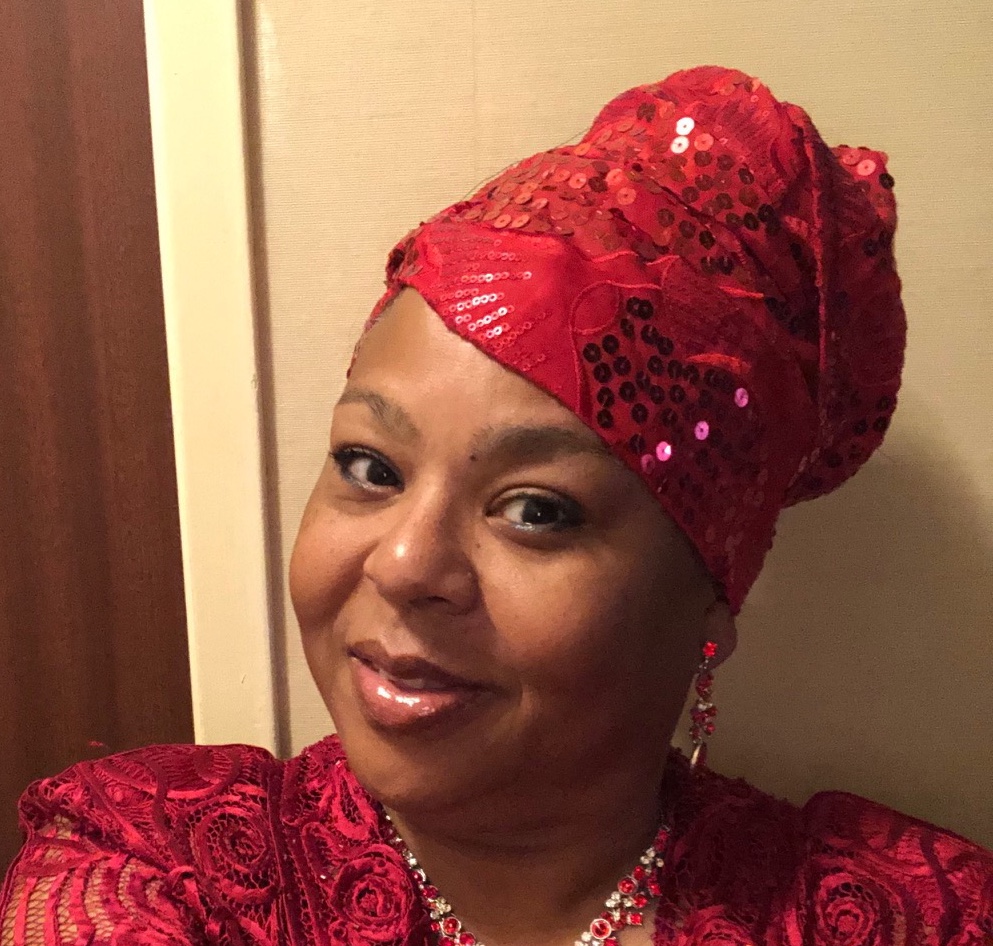 Queen Nur (Islam)
Queen Nur is a highly interactive International Storyteller, Folklorist and Teaching Artist from Willingboro, NJ. She is the 14th President of the National Association of Black Storytellers, Inc. "Nur" in Arabic means, "Light," hence in following the griotic tradition, her stories capture historical victories, celebrate folkloric traditions, and profoundly speak to the quintessence of humanity.
What if, through deep listening and rigorous investigation, we might actually restore story to its ancient power and purpose of community healing through community connection? "Story, Listening, Community and Social Change," a Workshop with Storyworker Gerard Stropnicky, is a combination hands-on exploration of story and listening, a report from the field, and a sharing of tools to carry forward.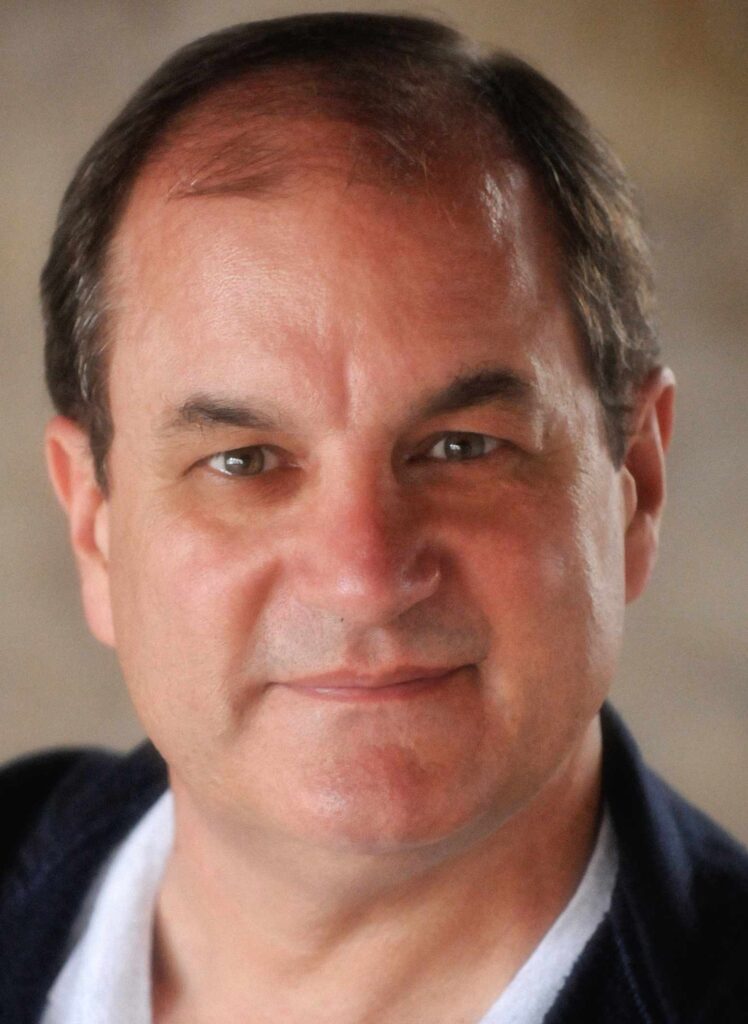 In 1978, Gerard Stropnicky co-founded Bloomsburg Theatre Ensemble (PA), where he worked for the next 35 years. With BTE he created LETTERS TO THE EDITOR, published by Simon & Schuster. Since 1999, his practice has centered on listening and story, often working with the legendary Jo Carson. In Appalachia, Pennsylvania, Uganda and elsewhere, he's employed community story to celebrate, challenge, and address issues that divide. He co-founded the Network of Ensemble Theaters, was named United States Artists Lowe Fellow in 2010, and for service to the ASD community, was a Temple Grandin Award winner. Reach him at: .
Join the Producers and Organizers Guild for this informal meet-and-greet to learn about what PRO-SIG members do, and what membership can offer to you.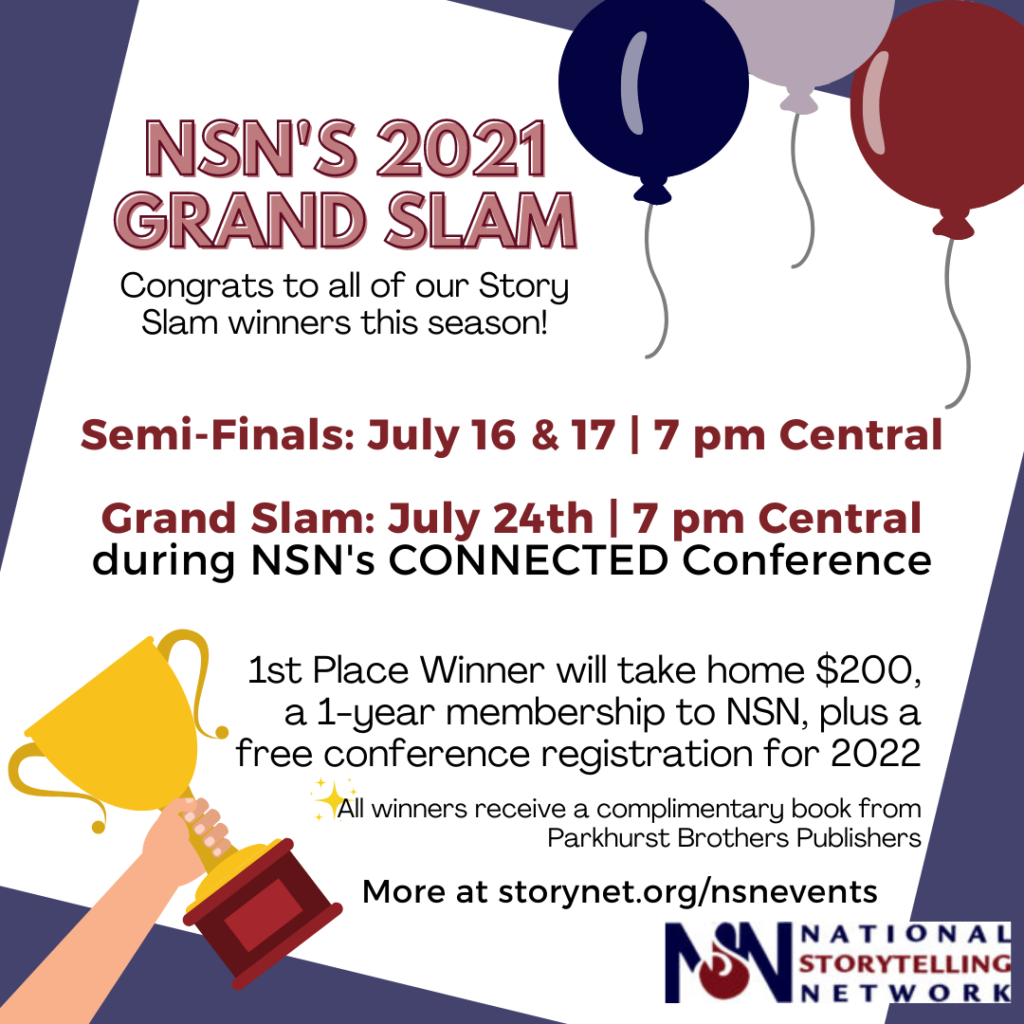 10 story slam storytellers competing for the Grand Prize. Audience votes on the winners!
Hosted by Jessica Robinson
Tickets to the Grand Slam are included with full conference package registrations. Semi-Finals are ticketed separately.
Outspoken is Chicago's monthly storytelling event celebrating uniquely personal stories from the LGBTQ community and allies.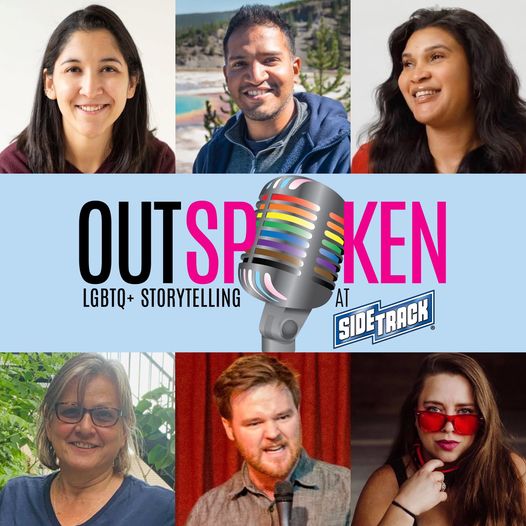 Cheryl Rodey
A Chicagoland and full time musician, Cheryl Rodey is a vocal powerhouse and songwriter, with a raw, emotional honesty that makes you sit up and pay attention. Whether performing her own well-crafted originals or blowing the roof off with her version of well known tunes, she is an exciting and dynamic musician to catch. Cheryl has opened for popular artists such as, Daughtry and other national acts. Check out Cheryl's music, available on all streaming services.
Maria Kostas
Maria has owned a business, worked several jobs including Adjunct Professor, Job Placement Director, Workforce Development Instructor, Stripper ( of paint on woodwork), and a Carnie, but her longest standing gig pun intended) has been pouring a bit of empathy into mixed cocktails during over 40 years of tending bar.
Currently she teaches meditation and bartends at weddings. Often while driving her Mustang convertible, something she doesn t recommend that you try- and you can hear her tell stories around Chicago. Its her second time at Outspoken.
Murphy Row
Murphy Row is Chicago based storyteller and content creator. He spent a decade as a professional Emcee and stand up comedian, and uses his warm and humorous approach to unpack and destigmatize some of life's most challeneging moments, with levity and grace. When not tackling sexual violence, suicide or white male privilege, his tik tok channel of tool puppetry and bad puns entertains millions of viewers.
Colin Mascarenhas
Colin is an Indian classical dancer from Mumbai. He lives with his husband Andrew in Chicago. Colin is on the board of Chicago Trikone and Desi Rainbow that work with queer individuals and families seeing acceptance within the South Asian community. Colin will be sharing his story of what it is to a be a South Asian Immigrant Queer Individual.
Roxanne Meyer
Roxanne Meyer (Rahk-SAN MY-er) proudly identifies as about every minority out there–gender fluid, gay, adopted, latinx, Jewish, female, and twin. It's her experiences with these identities that push her to advocate for those communities. At work, she is the Chair of Pride@CNA, CNA Insurance's LGBTQ+ and Ally Employee Resource Group, and very involved with CNA's Diversity and Inclusion efforts. In the community, she volunteers for the Center on Halsted every week cooking dinner for their Youth Program, and is a Co-chair of their Women's Action Council social events committee. She is also a Board Member of the Legacy Project, and was recipient the 2019 Windy City Times 30 Under 30 Awards.
Channyn Lynne Parker
Channyn Lynne Parker is a Human Rights advocate, public speaker, community-centric leader and Manager of External Relations for Howard Brown Health Center and serves on the board, at Equality Illinois. Prior to her current role, Channyn served as manager of The Broadway Youth Center's, Youth Development Program, and manager of Chicago House Social Service Agency's, TransLife Project (2017). Channyn, is the first openly transgender woman to work in the Cook County Dept. of Corrections, working with populations in protective custody. Channyn is a recipient of the Henrietta Lacks award, Women in Health in Chicago (2018) and Equality Illinois prestigious, Humanitarian, Freedom Award (2019). Channyn, is quoted as saying, "Equality is the firmest pillar upon which human value stands. If I am named amongst those who are ambitious, and maybe even crazy enough to believe that we, somehow through our actions can leave this world a place. If I have played some small part in reducing the burden of injustice, then I have lived a life well served."
Featuring Usha Venkatraman, Daniel Allison, and Karen Golden
Click On A Story Title Or Teller Below To Learn More
Through the lens of Compassion. A bardic style story. (Family audience)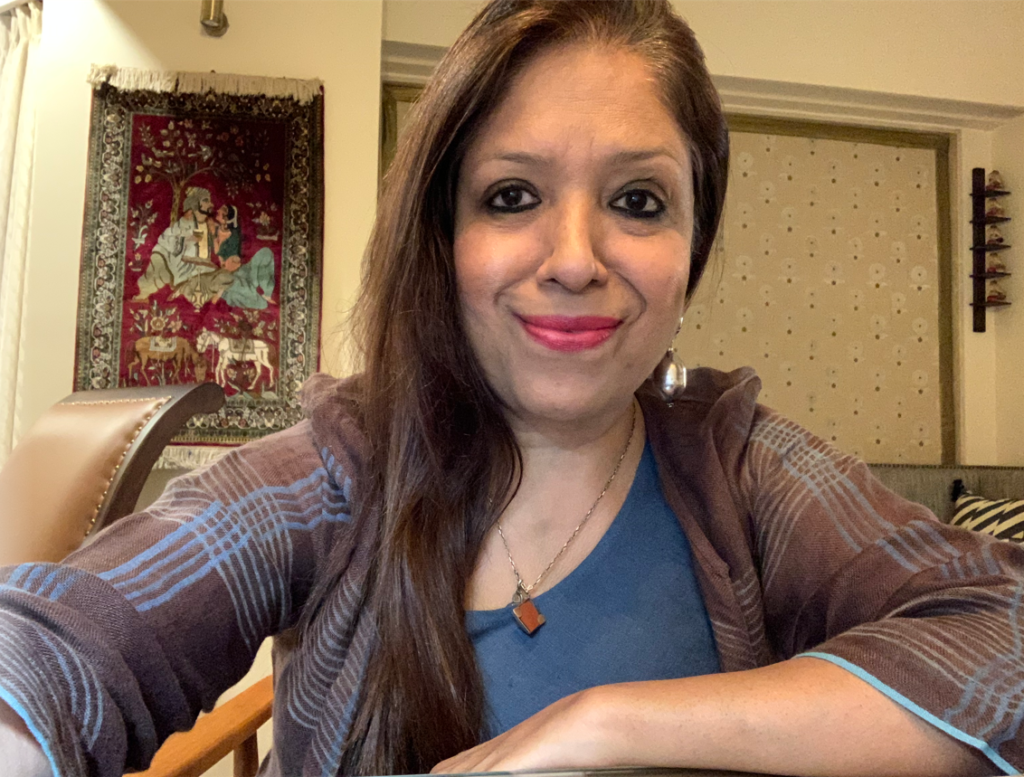 Usha Venkatraman has mastered the art of capturing her audience's attention with dramatic voiceovers, melodious tunes, and witty stories. Award winning storyteller, classical vocalist, puppeteer and radio show host, Usha Venkatraman is the founder and festival director of Mumbai Storytellers Society, an initiative born out of her zeal to keep the storytelling tradition alive. Usha curated the first Science storytelling festival SCIFARI in 2019 in Mumbai India. Usha hosts Storytellers Café, a weekly radio show on Bharat FM, a Cincinnati based radio station. Usha has performed across India and the globe.
Visit https://ushavenkatraman.com/ Insta: @u.venkatraman
A traditional yet very unusual Scottish story about a romance between a young man and a fairy woman. (Adult audiences)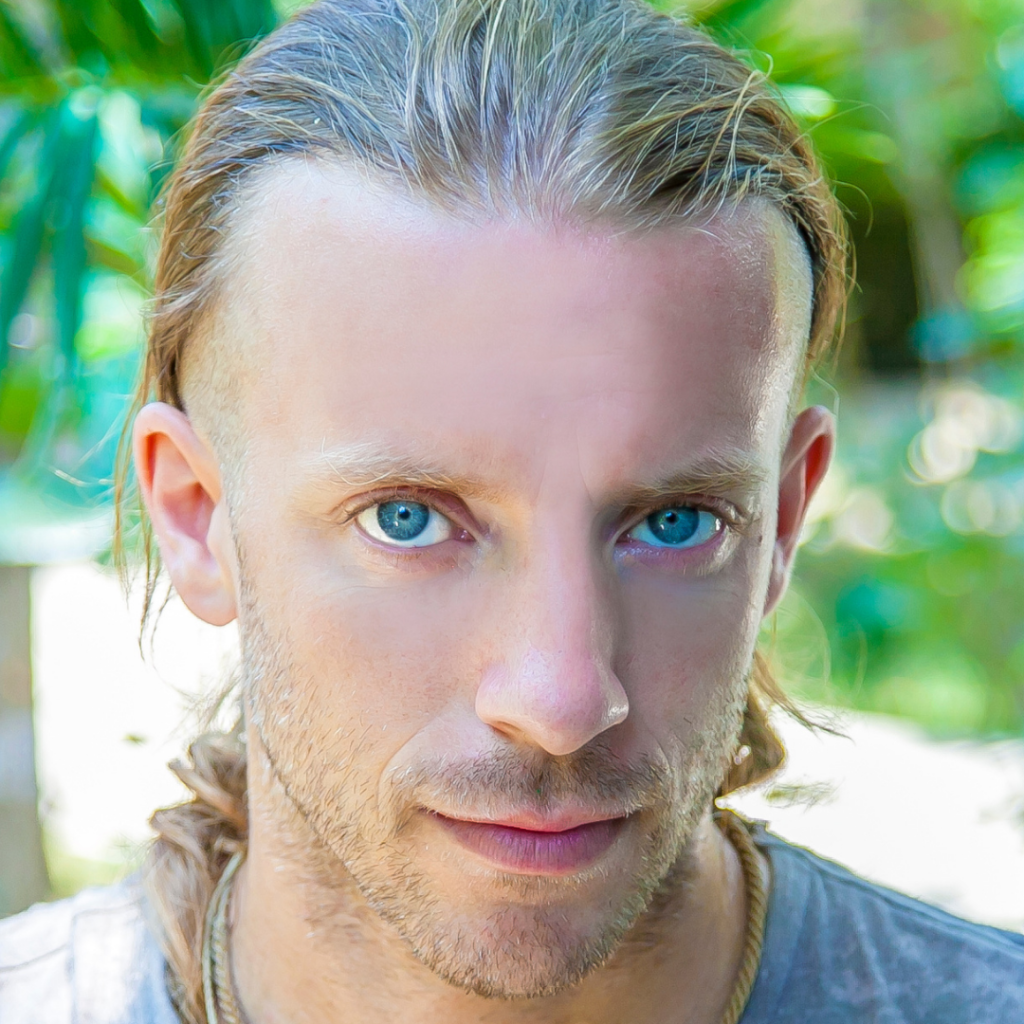 Daniel Allison is a USA Today bestselling author and oral storyteller. His performances weave together Celtic Myths and indigenous legends with masterful didgeridoo playing. Daniel hosts the House of Legends Podcast and is the founder of the Roundhouse Storytelling School, a unique online school for storytellers. He is the author of Scottish Myths & Legends, Finn & The Fianna, The Orkney Cycle and Silverborn. Originally from Scotland, Daniel has lived and performed all over the world and now divides his time between Scotland and Thailand.
You can find Daniel on Instagram at @houseoflegendspodcast or through his websites houseoflegends.me and roundhouseschool.com
A true story about the day my hair became a bridge and connected me to "the other", an African American girl at summer camp. Being the only white child at camp has given me a unique perspective on racism.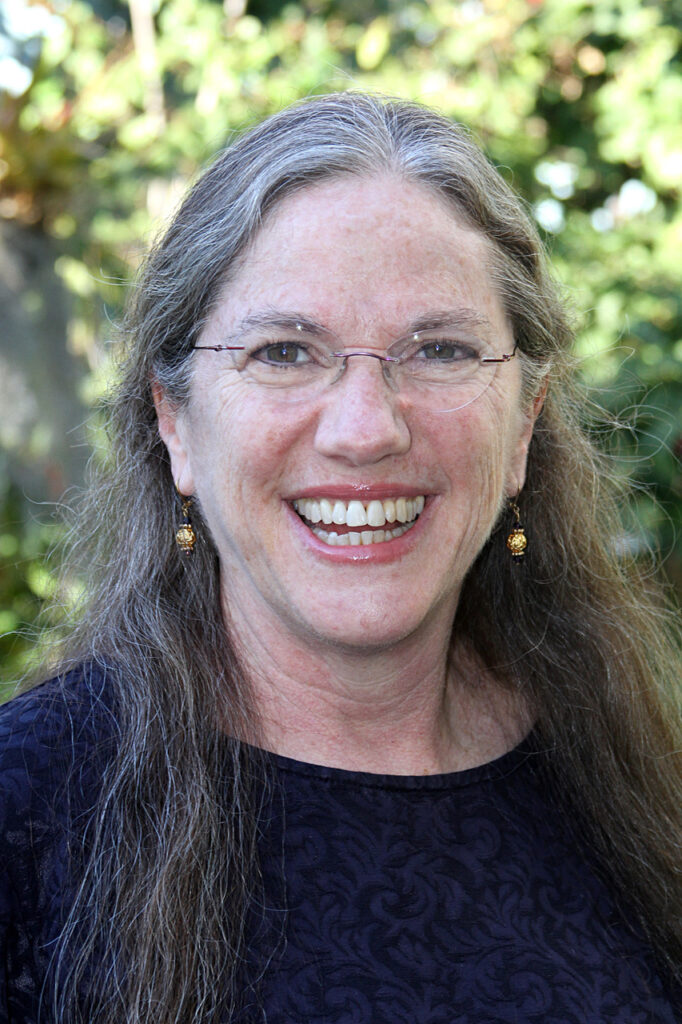 Karen Golden is an international storyteller/musician/ teacher, especially on Zoom these days, and award-winning recording artist. Her written stories have been published in eight anthology collections. She is also the Founder/ Director of Creative Learning Place https://www.creativelearningplace.com/ a homeschool learning center founded in 2009 in Los Angeles that has gone virtual. Karen is passionate about creating a paradigm shift in education and has helped 100's of families navigate their homeschool journeys. When she is not out and about making story, musical or educational connections, Karen can be found in her garden tending to her many flowers, plants and turtles. https://www.karengolden.com/
It's been said that everyone has a "change the world" speech inside of him/her. You have one in you too. You don't have to become a famous politician or communicator to make a difference. All you have to do is start telling others your story.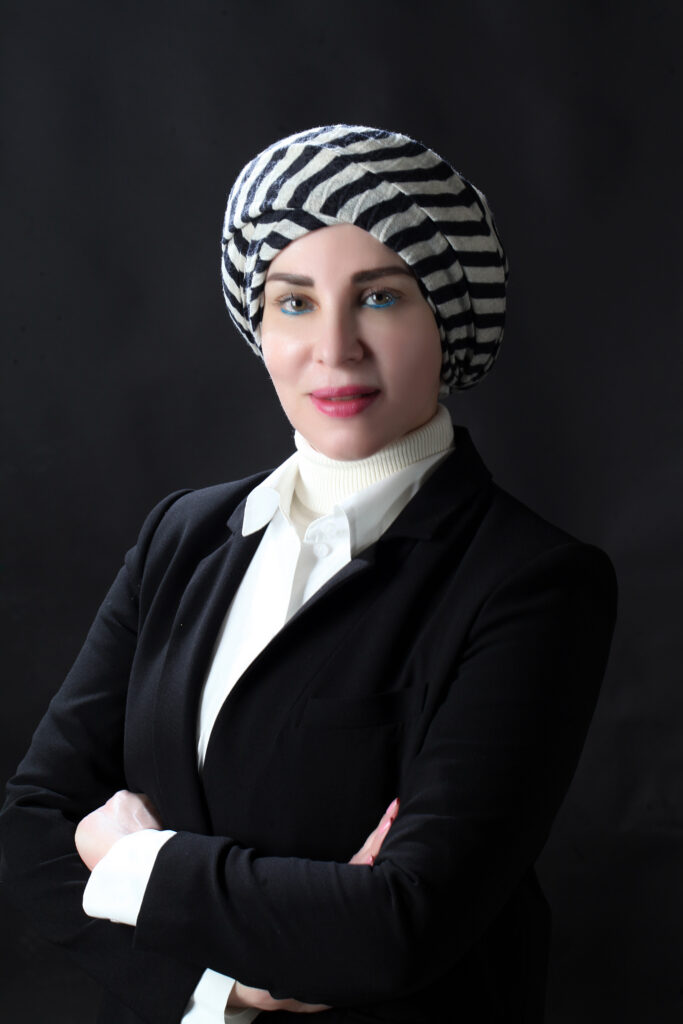 Sadika Kebbi is a corporate trainer and workshop designer. She is a Global Priority Specialist and a value based leadership expert. Sadika is known for her unique storytelling style. She is also a TEDx speaker and a member of the National Storytelling Network in the US.Sadika is a John Maxwell Executive Director and one of his licensed and certified Coaches, Speakers, Trainers and Teachers. She is also the recipient of the 2020 John Maxwell cultural award for "Equipping Others". She had the privilege to accompany John Maxwell on two transformational trips—one to Costa Rica and one to Paraguay where people were trained on value based leadership through the Roundtables methodology. Sadika is also an NLP practitioner and a meta coach. She is also a DISC trainer and consultant, and certified in parenting and youth leadership by John Maxwell. She is also the author of two books. The first one is academic and is entitled "The Temptations of the Flesh in Madame Bovary and the Awakening", the second is a collection of 20 short stories entitled "The Hidden Face of Scheherazade".
Sadika has also published research essays, articles and many short stories in diverse national and international magazines.In 2016, Sadika founded an NGO called 'Kun Ensan', 'Being Human', which aims at co-existence, social cohesion, peace building and bridging gaps between different political, social and religious communities within Lebanon, mainly through storytelling. Based on her experience in public speaking and storytelling, Sadika noticed how titles and labels fade away and eventually disappear once a human heart is touched. Her NGO's mission is also to empower women and youth.
If people from diverse heritages are provided with the tools and the opportunity to express themselves creatively by sharing folk tales from their own and others' oral cultures, they and the communities they live in become more vibrant, confident and open.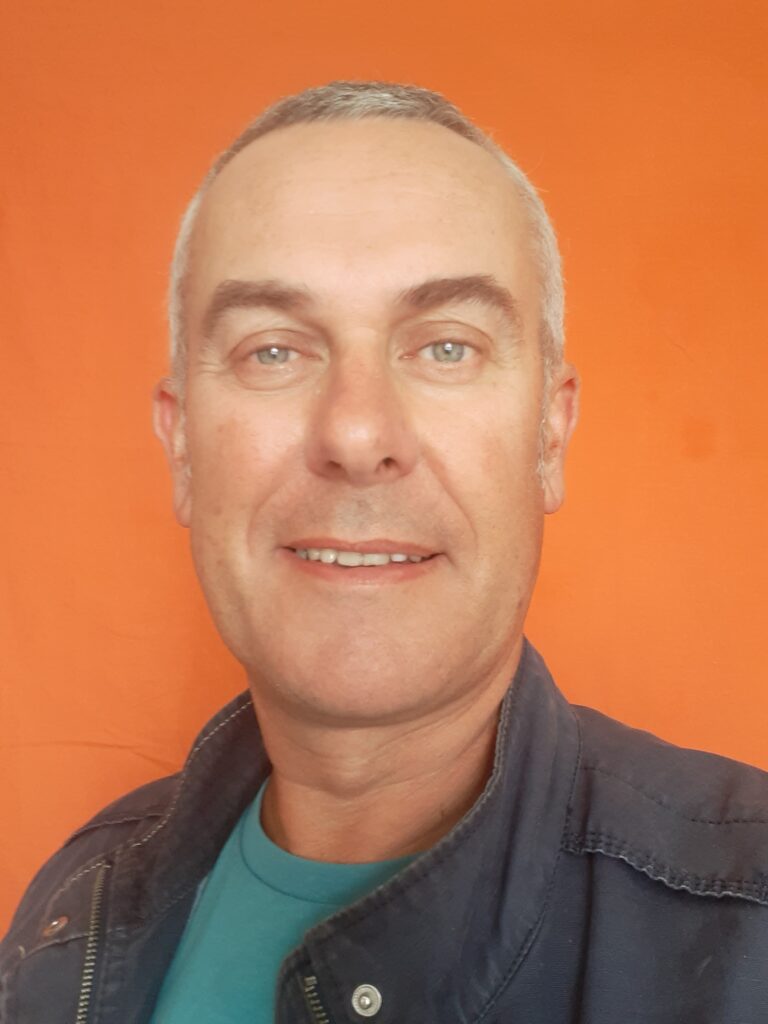 David Heathfield is an international storyteller based in Exeter, UK. He tells stories from the world's oral cultures to celebrate diversity and share wisdom. He has travelled widely exchanging stories with people from Brazil to Nepal to Libya, working with both local and global organisations such as the British Council. He is the author of the books Storytelling with our Students: Telling Tales from around the World and Spontaneous Speaking (both DELTA Publishing) and chapters including Storytelling for a Better World and Storytelling for Diverse Voices (both British Council). He runs online Creative and Engaging Storytelling for Teachers courses. www.davidheathfield.co.uk
Claim the stage and make it your own in this intensive allowing individual direction and coaching. Gain confidence and know-how with professional behavior techniques including making the audience feel welcome, presenting yourself as a pro, conducting a proper tech check (sound and lights), reading an audience and establishing mutual connections on a common ground, practicing and applying stage presence, handling unexpected problems, and creating well-designed story sets to WOW audiences.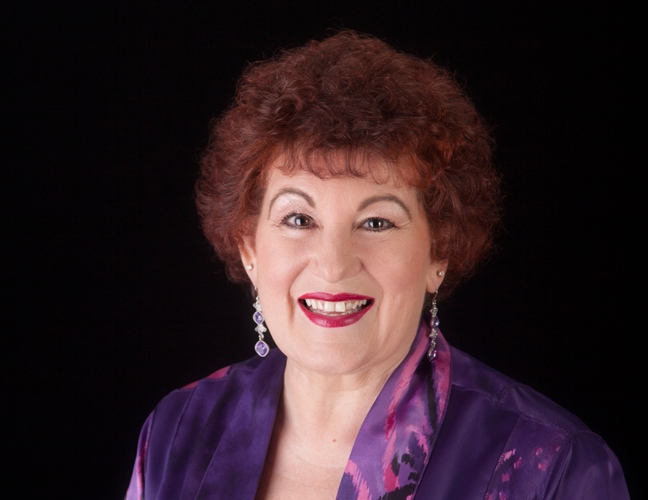 With a face and voice that launched a thousand characters, Leeny Del Seamonds, Master Story Performer™, is an internationally acclaimed entertainer and teaching artist. She holds a BA in Theatre/Performing Arts & Directing and is a NSN ORACLE Circle of Excellence Award recipient. Leeny's animated, uplifting stories reflect her love of people and desire to embrace life to its fullest. She encourages listeners to rejoice in cultural diversity and share in her Cuban-American sense of humor. With Latinx passion, fire, and wit, Leeny's dynamic one-woman shows and celebrated workshops headline events worldwide.
www.leenydelseamonds.com
Beyond the square: Racial reckoning through the story of who we are
We often trip over each other as we navigate difficult and pressing issues in our interactions. We have all been socialized differently when it comes to the racial issues that are getting new attention. This keynote is designed to help us examine the stories that shape our racialized understanding of the world and the opportunities to engage beyond the challenges of our current racial discourse.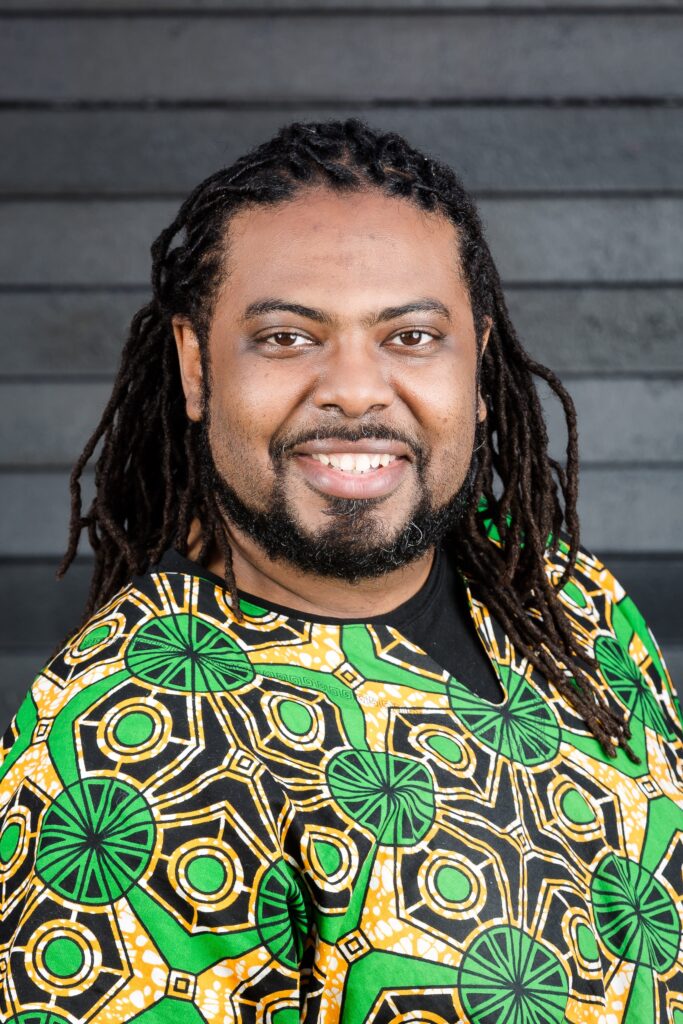 Anthony Galloway, executive Director of the ARTS-Us Center for the African Diaspora, holds a degree in ethnic studies and has 15+ years of professional experience in equity and cultural programming. He is also a candidate for ordination in the African Methodist Episcopal (AME) church. While studying in South Africa during the 10th anniversary of the end of apartheid, Anthony developed a passion for critical discourse pedagogy leading him to become the co-founder of"Dare 2 Be Real" an anti-racist student leadership framework with a growing network of over 27 sites and 1200 students engaging. He is a contributor to local programs including The Kamau Kambui Circle for Cultural Learning's Underground Railroad program, and the award winning "Counterstories" podcast. He is also a contributor to the Racial Reckoning project and co-host of the show Bearing Witness with Anthony and Georgia in KMOJ radio. Anthony enjoys camping with his wife and two children and making music with his family.
Why is it, that when we reach adulthood, we feel that stories are unnecessary in the workplace? I would submit this is the number one reason why meetings and presentations are so boring and wasteful. In this workshop, we will not only understand the importance of a story in business, but in life. Participants will tell their stories and engage each other throughout the session. We will have breakouts, fully use the chat function and laugh and learn. Are YOU ready to connect by telling YOUR story?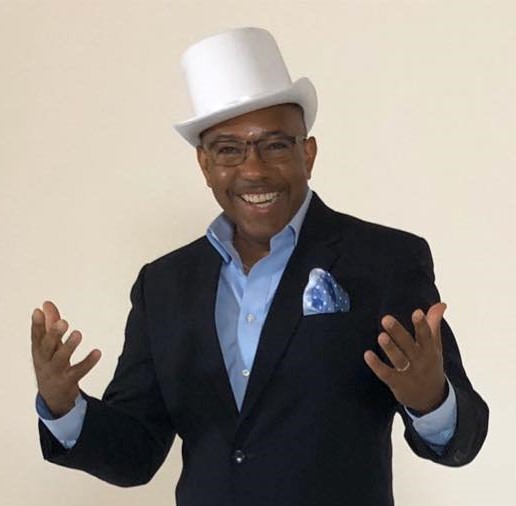 New Jersey native, Charles S. Gates, is an entrepreneur, presentation coach, trainer, emcee and transformational speaker. Charles takes his audience and clients from mundane to magnificent, using his TOP HAT leadership philosophy. His high energy presentations and workshops are fun, in-your-face and memorable. Charles has been featured in the New Journal and Guide, Virginia's oldest African American owned newspaper, The Suffolk News Herald, WAVY News 10 (Norfolk), WODU's Let's Face it Radio Show with Wil Strayhorn and WNSB's Nonprofit Exchange Radio Show with C. Richard Gillcrese. He has also appeared on The Common Good Show with Juanita, The Barbara H. Smith Show, WHRO's Another View and the now defunct Cheryl Wilkerson Presents television shows.
Charles serves on the boards of a handful of community-based non-profits and is a past District Director and Region Advisor for Toastmasters International. He lives George Washington Carver's mantra, "no individual has any right to come into the world and go out of it without leaving behind him distinct and legitimate reasons for having passed through it." He is married to the lovely Lei Lana, has three children, Tania, Tiffany and Chris and a faithful German Shepard, Gunner. He can be reached via his website at charlesgatesleadership.com but you can call him directly (leave a voicemail) at 757.218.2251.
The stories we share, personal and traditional, are imbued with Spirit, the essence of Heart. If we are to evolve as human beings being human, our stories must evolve as well. This workshop centers upon pathways forward to help bring our karmic past into balance and to achieve the ultimate goal of happiness in everyday life.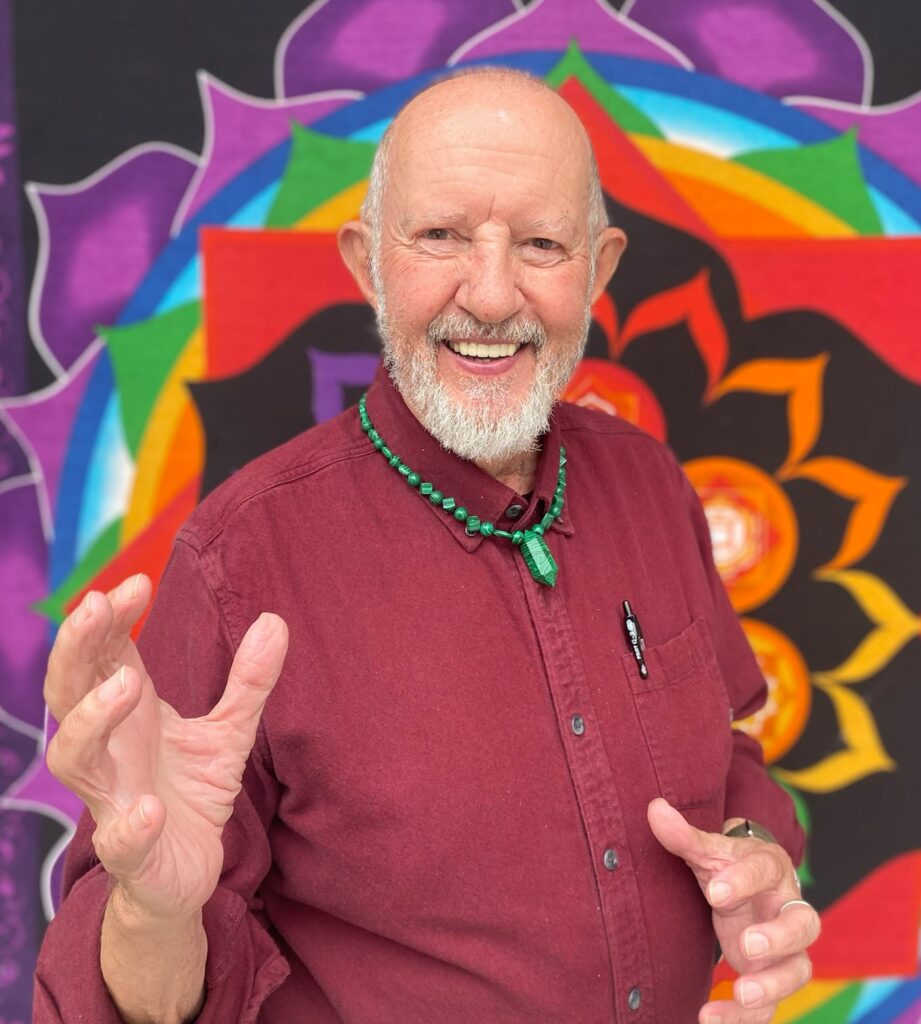 World Traveler and "a pioneer of the American storytelling renaissance," Pleasant DeSpain is the author of 19 multicultural story collections, picture books, and his autobiographical work, "Vagabond Tales, In Search of Light & Life, a spiritual journey." He taught speech, literature, and drama for six years in three universities before establishing his career as a professional storyteller in 1972. Pleasant has performed thousands of programs in schools, festivals, and theaters. He wrote, produced and hosted "Pleasant Journeys," a children's television program on KING-TV, Seattle for five years. His unwavering faith in a spiritual awakening has taken him on a life-long search for light and life. Pleasant resides on a mountain in upstate New York.
www.pleasant-despain.com
At the behest of members, NSN initiated a way to accredit programs offering non-degree storytelling instruction. If you a storytelling educator delivering classes to preserve and perpetuate the Art of Oral Storytelling, this panel discussion will help answer some questions. Accreditation Committee members address the rationale and accredited educators share benefits.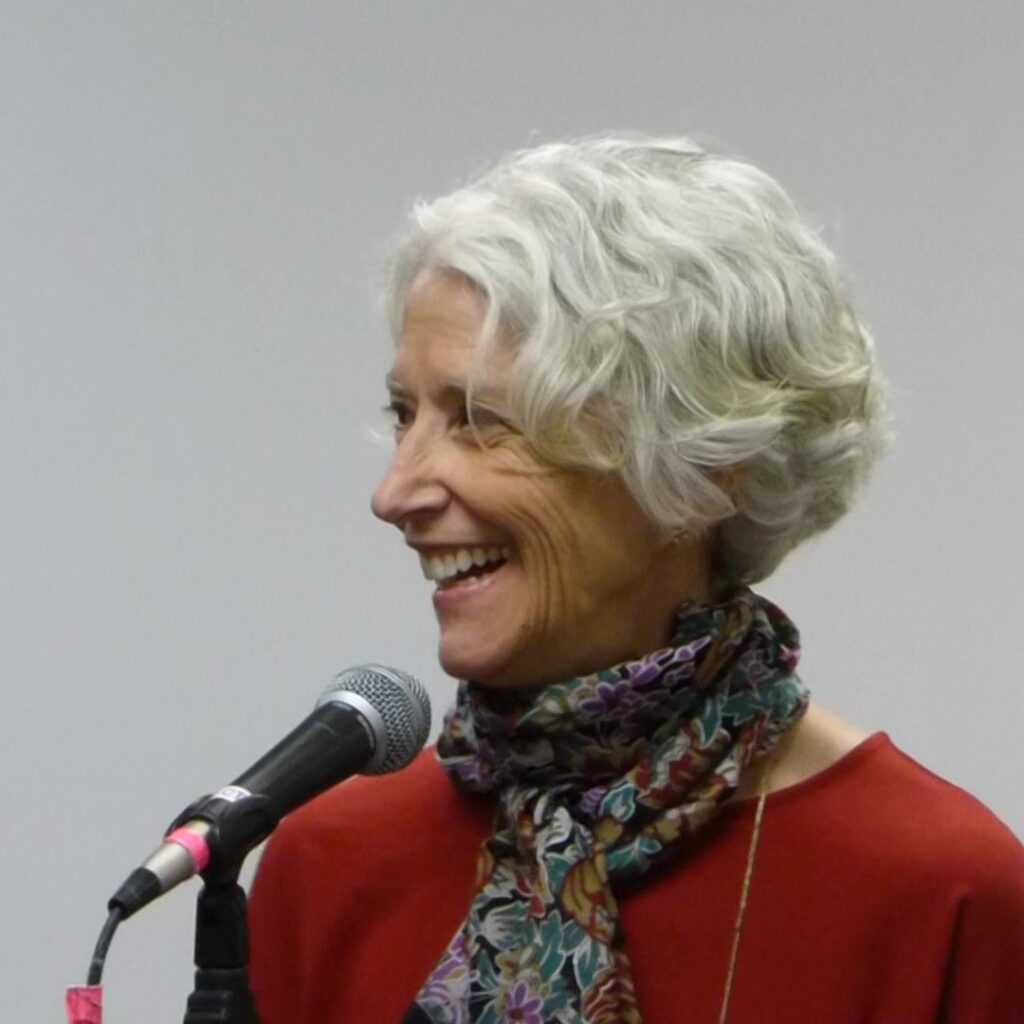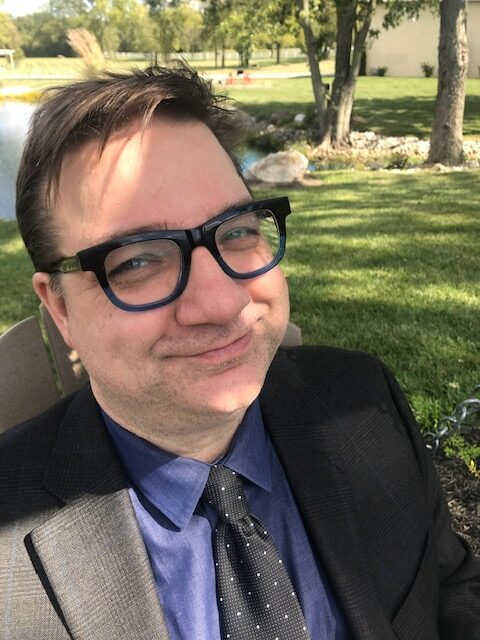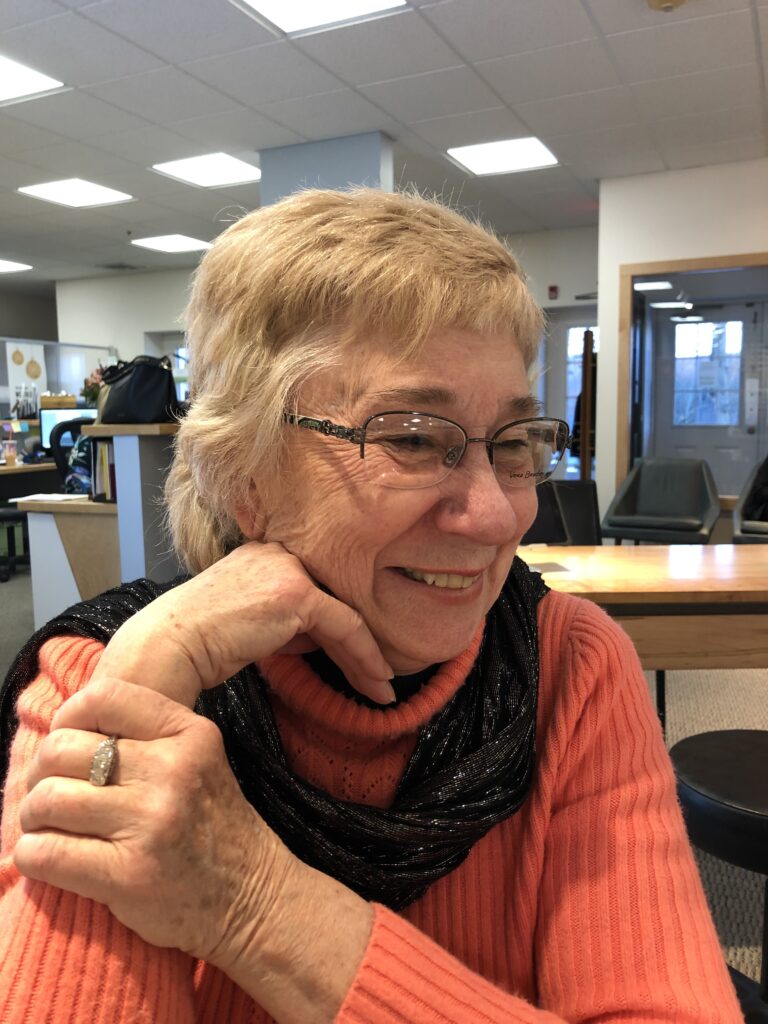 Kathleen Santopietro, Kevin Cordi and Gail Herman bring experience as professional storytellers, adult educators, and authors to the NSN Accreditation Committee. We believe that the accreditation process enhances the NSN Mission to advance all forms of storytelling within the community through promotion, advocacy, and education. Our goal is to acknowledge and validate meaningful, authentic teaching that empowers emerging storytellers.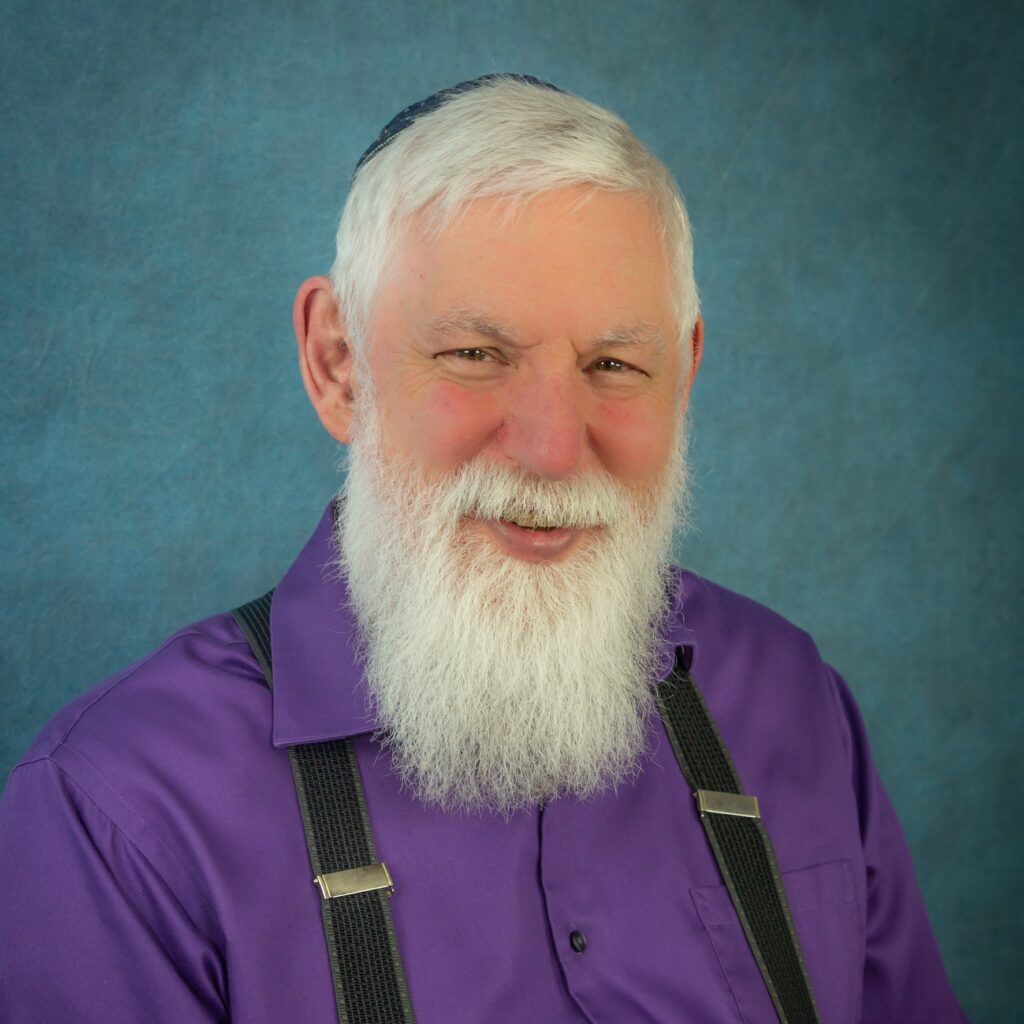 Jim Brulé is a Maggid – the Jewish title for a transformational storyteller. He has a very diverse background: he has been a clinical psychologist, a computer scientist (designing Artificial Intelligence systems), a Chief Information Officer, and a regulatory expert in healthcare reform. And a dedicated storyteller throughout. He also works with organizations and communities to promote dialogue across perceived boundaries of faith, ethnicity, and class using stories.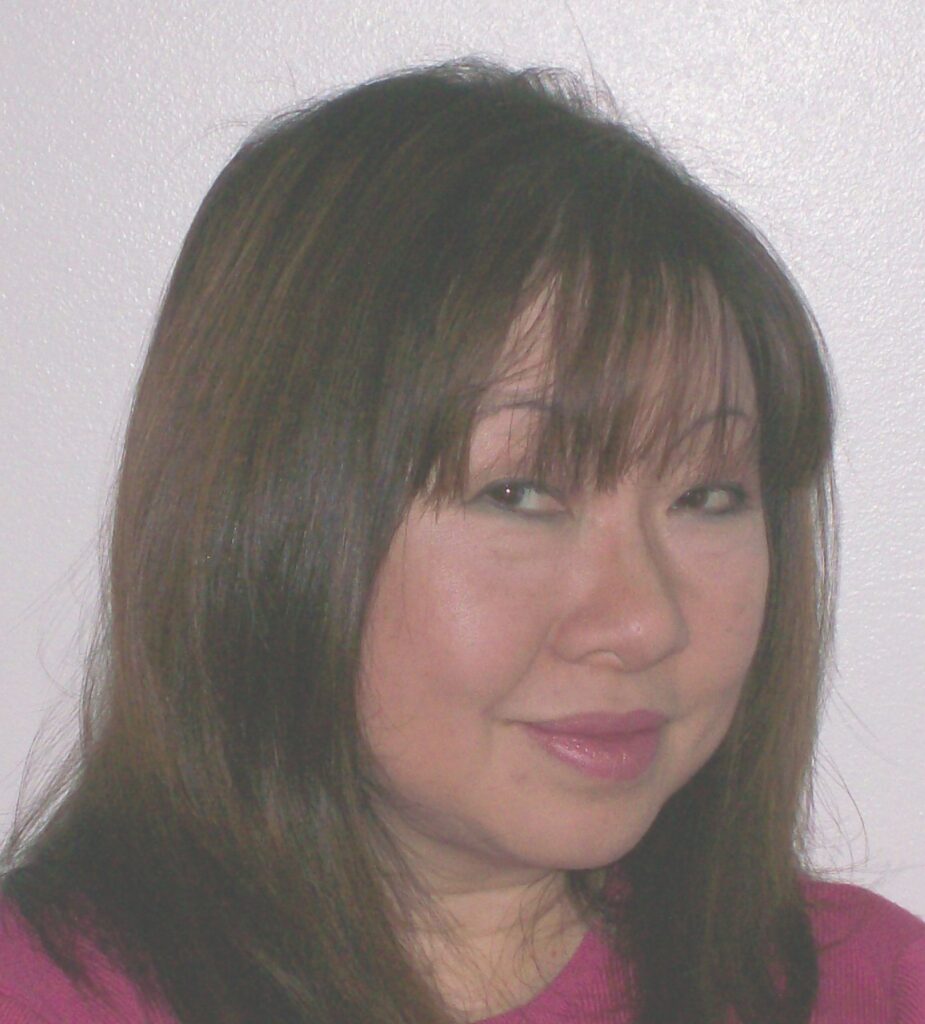 Louisa Ong is a Professional Storyteller and a Member with Storytelling Association (Singapore). She is a trained drama coach, public speaker, storytelling coach and storyteller. Her great-grandmother told her magical tales of Chinese legends that brought her to ancient lands when she was a young child. She fell in love with oral storytelling then. She trained under a Chinese Feng Shui Master and is now a renowned Feng Shui Master with a global clientele. In 2020 she was recognized as one of the Rochester Women Changemakers who changed the world by the Rochester Museum and Science Centre. She performed in upstate New York, sharing Asian stories and performing Kamishibai to children at the local library.
Because our society often de-emphasizes empathy, our ways of teaching do, too. Most of us were taught storytelling in a way that sidesteps some empathy-inducing powers built into storytelling. Learn ways to replace teaching storytelling as "the assembly of story-parts" with creating connection, community, and empathy. Gandhi famously said, "The means are the ends in the making." Similarly, our methods for teaching storytelling have far-reaching effects on the interpersonal results of the storytelling that ensues.
Due to COVID-19, NSN's National Conference went VIRTUAL. IN 2020 we featured 253 storytellers from around the world telling stories, hosting, delivering keynotes, and/or leading workshops and panel discussions. Over 9 days and 82 hours, we trained dozens of storytellers in using this new medium and brought the connection and wisdom of storytelling to homes around the world. We hope 2021 will be just as exciting!
The in-person NSN Conferences will resume when we can safely do so. Until then, we will continue to provide the storytelling community with meaningful, contact-free content. You can see NSN's upcoming programs and events at https://storynet.org/nsnevents/.
If you have questions about the conference that are not answered here, please feel free to contact our office at (816) 883-4781 or .
Each year NSN strives to bring together storytellers from every corner of the world to participate in an annual conference with a wide variety of workshops, education sessions, performances, and networking opportunities. We want this year's conference to be better than ever, but we can't do it without YOU! From attendees to sponsors to speakers and performers we need new and familiar faces to get involved and help make the National Storytelling Conference the best event yet. We'll release more information as it becomes available so check back often for updates on keynote speakers, registration, housing, and events associated with the National Storytelling Conference.