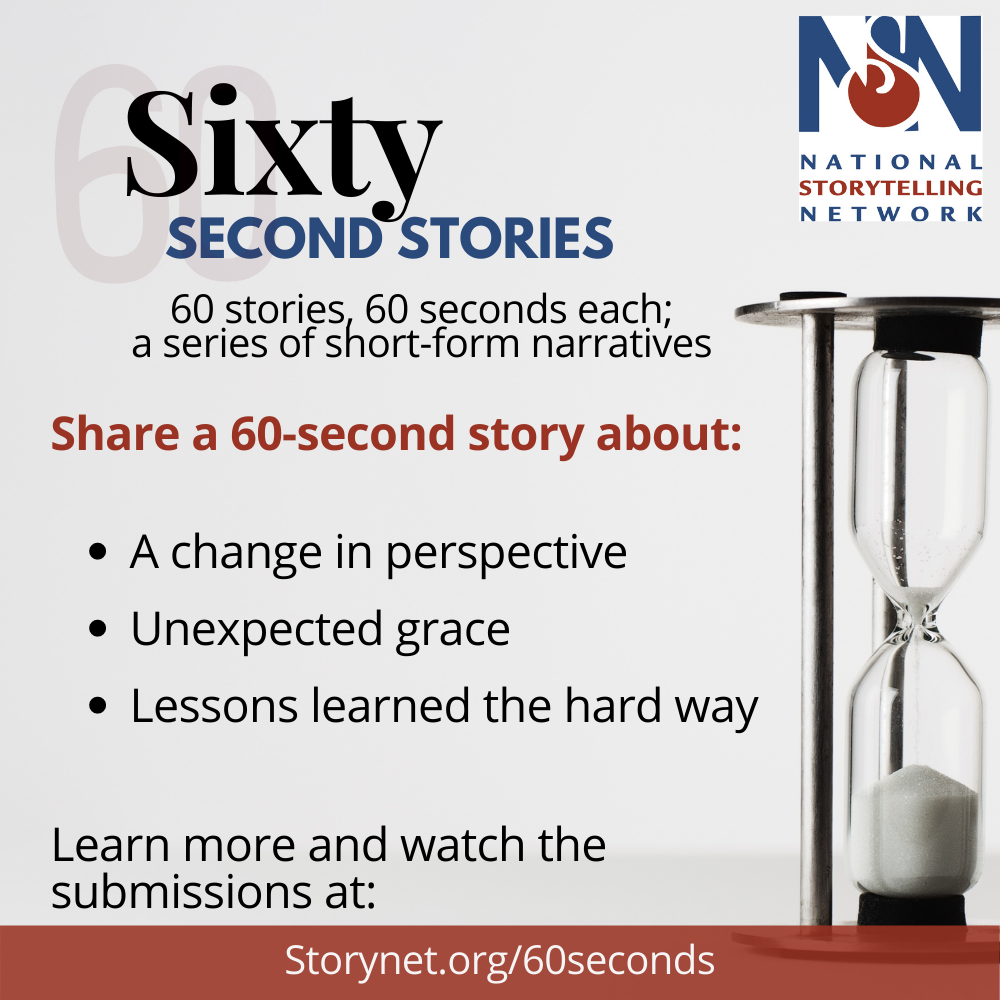 National Storytelling Network recognizes the power of every story, no matter how short. The mission of Sixty Second Stories is to celebrate the diverse experiences of storytellers in a local, national, and international spotlight by sharing stories from members of our far-reaching community.
We invite members, non-members, experienced, and new storytellers to submit a 60-second story that is an original work or otherwise in the public domain (including personal tales), based on one of three prompts:

* A change in perspective
* Unexpected grace
* A lesson learned the hard way

These videos will be shared on social media and on a designated page on our website (www.storynet.org) to promote the work of members in our community and meet new friends in storytelling from around the world.
Keep an eye out for your submission! Connect with us on:
–> Facebook
–> Instagram
–> Twitter
–> and LinkedIn
We'll tag those who provide their social media handles in the form below.

Eligibility: Storytellers new and experienced from near or far. Contributors under 18 must have a parent or guardian's signature.
Sixty-Second Stories
Self Sabotage by Holly B Robison