January StoryLab with Dr. Milbre Burch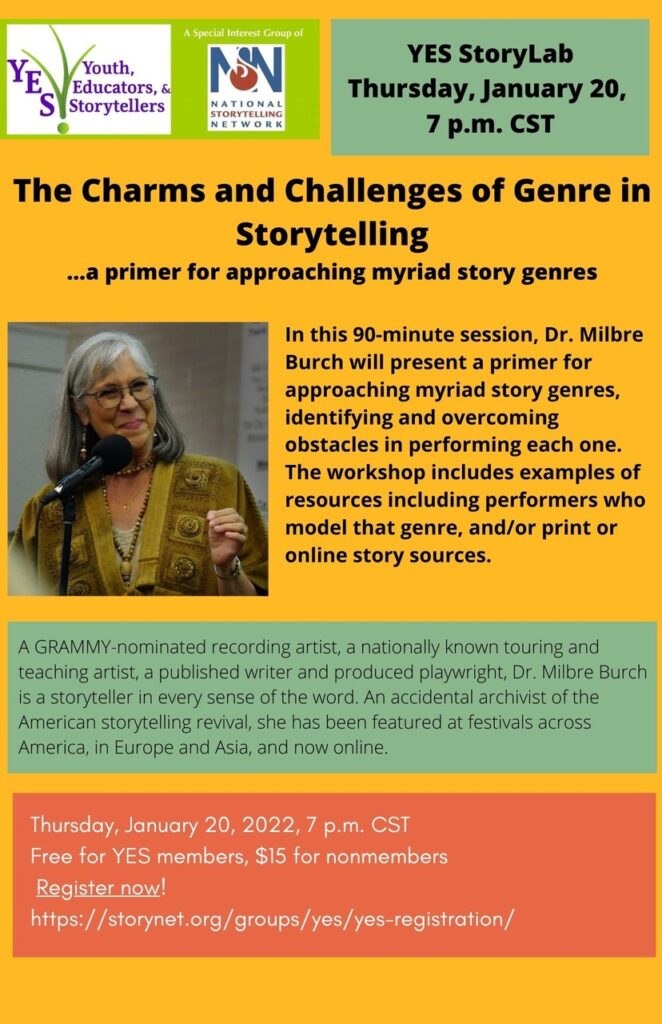 ---
Join us for Happy Hour on Wednesday, November 11
7 p.m. CDT

September Story Lab with Sheila Arnold
Puzzled about how to pivot to online storytelling events? Join us online on September 18, 2020 at 7 p.m. CDT for a Story Lab with the amazing Sheila Arnold. Free for YES members, $15 for nonmembers. Register here.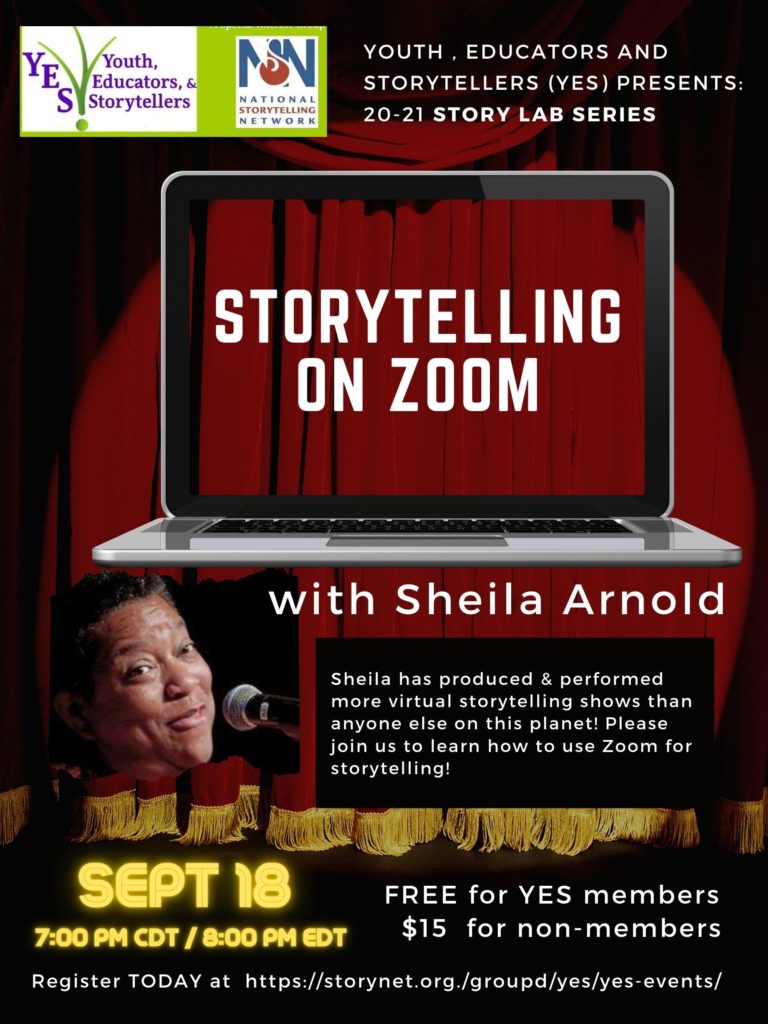 NEW!
YES Happy Hour/Coffee Hour
In this strange time, we need all the connection we can get. We'll still be doing our quarterly Story Labs on specific topics, but we're also adding these informal chats about all things YES. We'll do some in the evening and some in the morning, to accommodate a range of time zones. These Zoom chats are free for members and nonmembers, so tell your friends. Registration is required. Having trouble registering? Contact ">Priscilla Howe. Here's the first one, Wednesday, September 9 at 7 p.m. CDT. Please join us!
Quarterly Story Labs
An added benefit of YES membership is free registration in our quarterly-ish Story Labs, online workshops led by storytellers. Non-members may attend for $15. Stay tuned for the next one!
Register here for the July 6 Story Lab on Audience Connection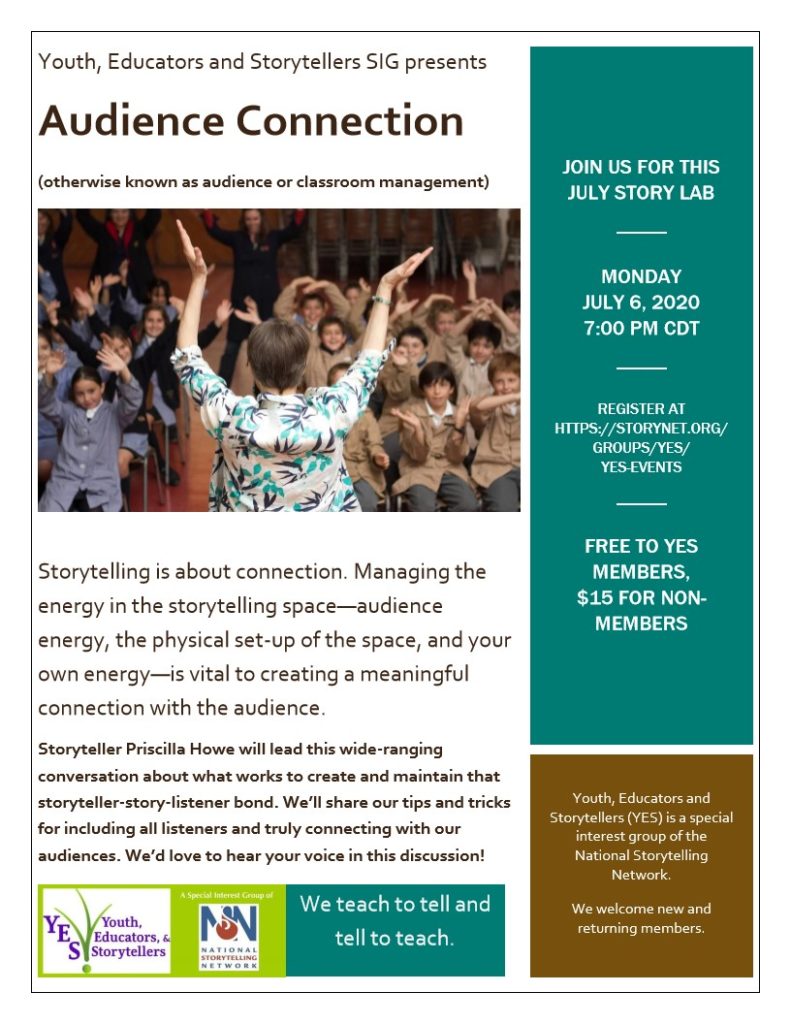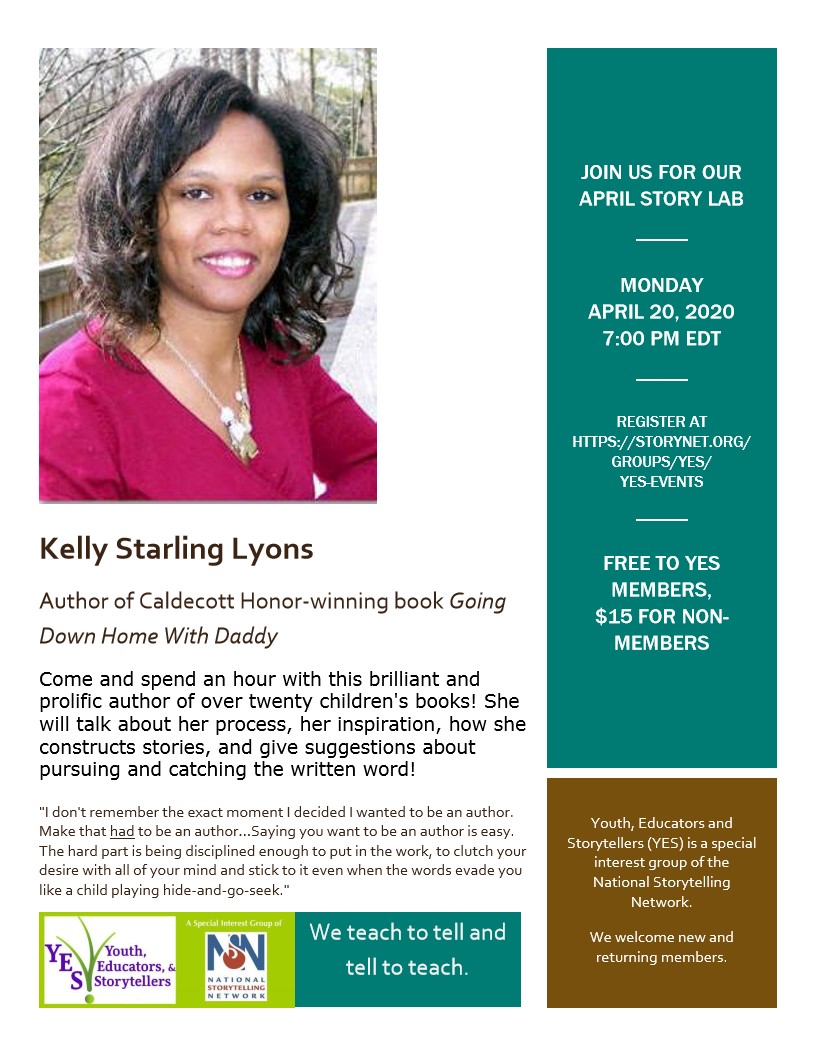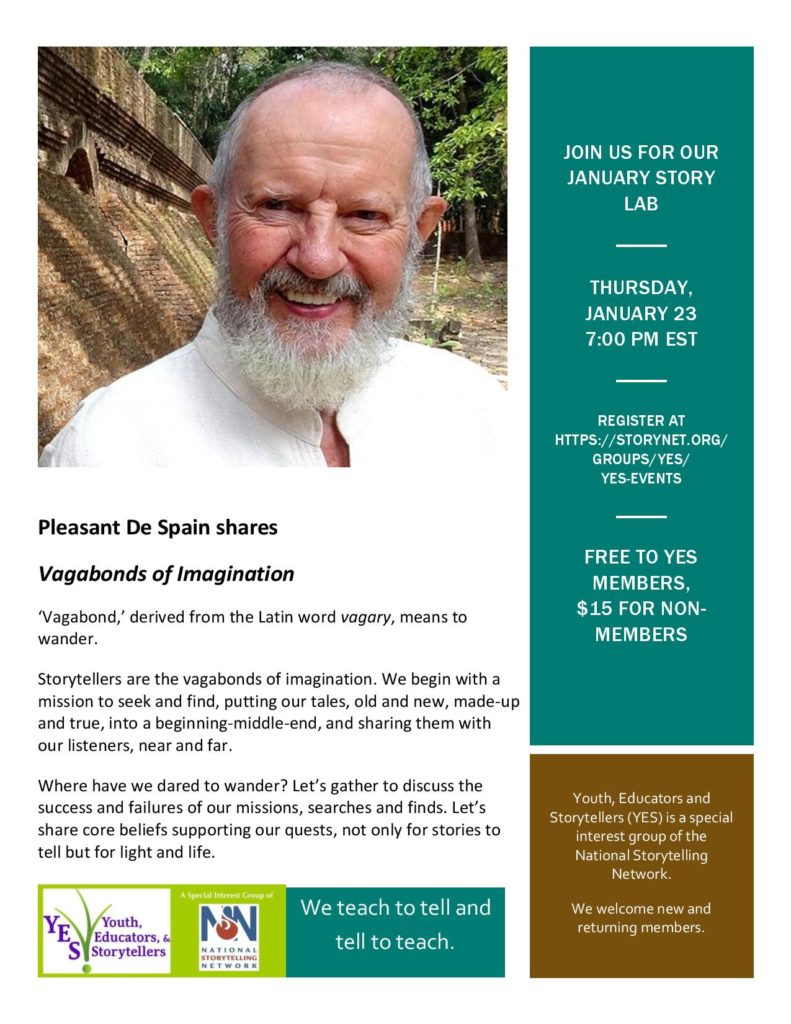 Summit PreConference
Mark your calendars for Wednesday, July 22, 2020 in Decatur GA. We're cooking up a delicious YES preconference!
Past Story Labs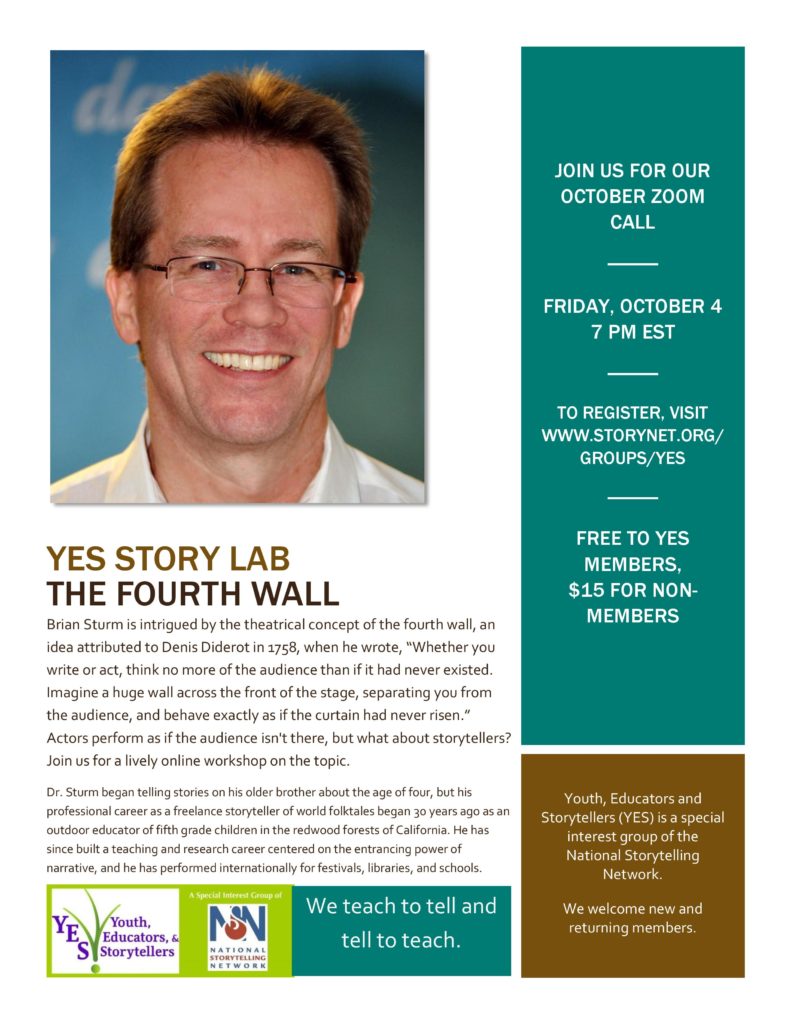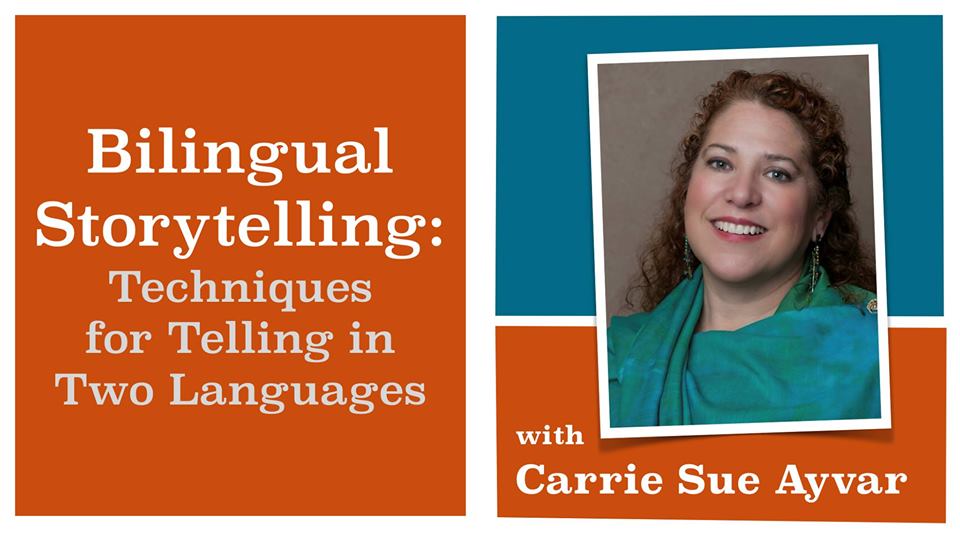 Are you a storyteller who speaks more than one language? Do you want to learn how to reach more listeners? Are you ready to move past direct translations to make your stories more dynamic? Then this on-line workshop is for you – no matter where you are in the world!
Adding a second language into our storytelling is more than just simple translation. It can definitely be tricky but these challenges can also add wonderful rich dimensions to the telling. Participants will explore different methods and techniques for adding a second language to their storytelling and share experiences, strategies, and ideas on how to blend two languages into stories that flow with ease.
Everyone is welcome!