by Omope Carter Daboiku
Click to Listen:
About the Story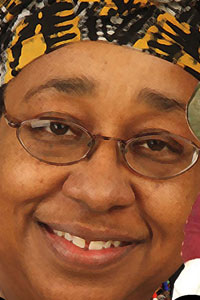 The same weekend I was performing this story at the National Storytelling Conference, I was also moving into my new home, starting a brand new phase of my life.  I was inspired to share this story that is very, very dear to me.
About Omope
Omope Carter Daboiku is a wordsmith, actress and storyteller based in Cincinnati, Ohio. A folklorist with specialties in African, Affrilachian, Appalachian, and Native American, Omope designs curriculum and programming that reflects global consciousness and cultural appreciation. She has taught at Cincinnati State Technical and Community College and has been an Artist-in-Education for the Ohio Arts Council since 1990.  As an actress, Omope  received rave reviews for her portrayal of Bessie Coleman, the first female African American pilot. Omope has performed on several television and radio shows, including NPR. She can be found on Facebook.
Podcast: Play in new window | Download