Portland Press Herald, Maine    September 8, 2019
As an immigrant from Brazil and a US citizen for 18 years, storyteller and mime Antonia Rocha hopes to show people there's nothing to fear. Rocha treats his stories as bridges of understanding, and tells school kids he works with, "When you encounter something different – an accent, a food, a face – it's an opportunity to discover something you didn't know before."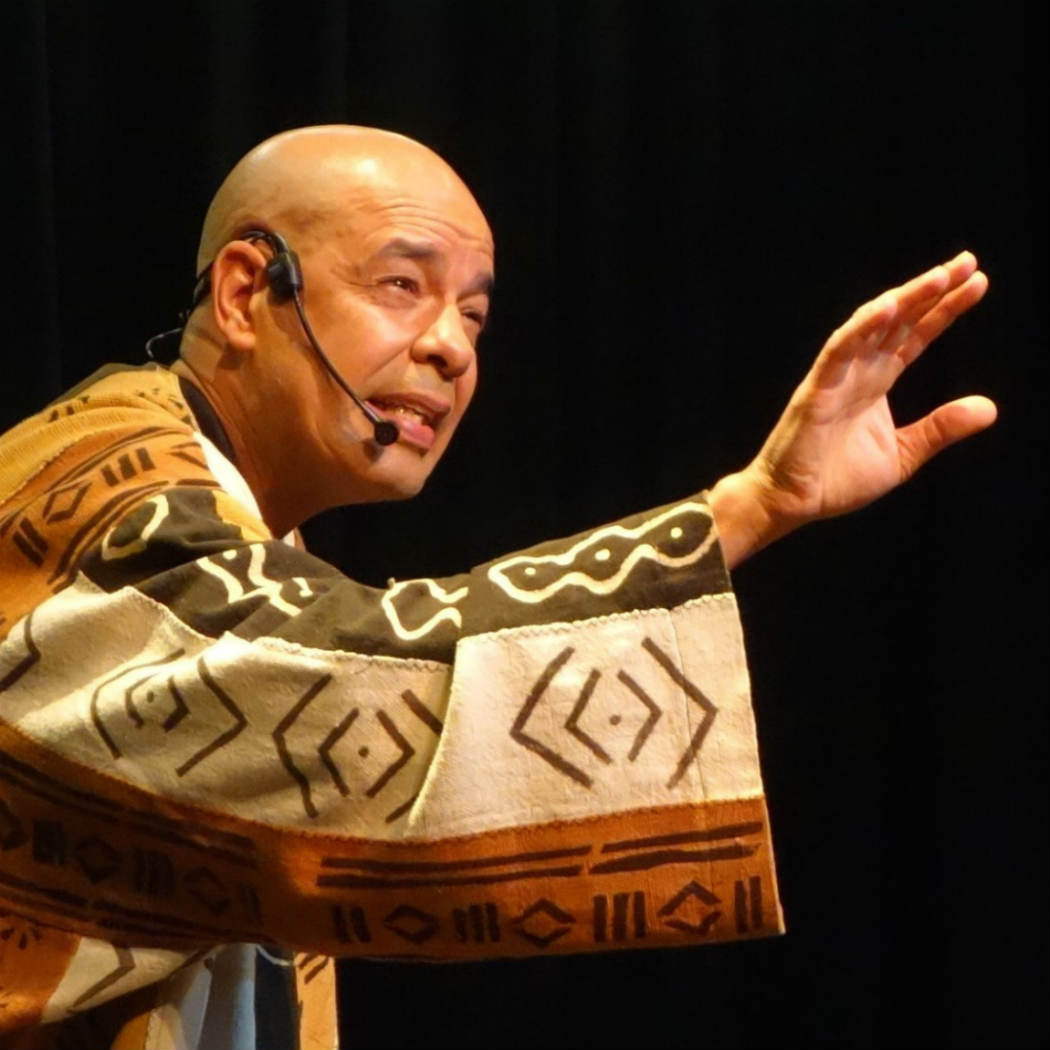 Rocha became a citizen in 2001, taking the oath of citizenship a few days after the Sept. 11 terrorist attacks. The judge considered postponing the ceremony but opted to hold it as scheduled, telling Rocha and others who were standing up for their new country, "I am not going to let the horrendous act of a few change the fabric of the United States."
Rocha relates that story and others in his newly released CD "The Immigrant." In another he talks about a time in 1987 – before he came to America, when he intervened during a student protest on a college campus. An elderly professor from Chile was lecturing about the Chilean poet Pablo Neruda and students were hassling him, chanting "go home, go home."
Chile was coming out of a dictatorship and undergoing social upheavals. The students objected to the presence of an authority figure from Chile, but Rocha was horrified at their treatment of him. He felt compelled to do something, so he slipped into his mime persona, bounded a table at the front of the lecture hall and performed an improvised routine that involved him grabbing an invisible rifle, pointing it at the students and then shrinking it into a small box.
When he opened the box, a bird emerged and flew away.
The next day the newspapers praised the mime who performed for peace.
"From then on, I knew my art had to be about bringing an understanding between people, as a mime and storyteller," he says, "because stories beget understanding, understanding begets respects, respect begets justice and justice begets peace. That's the power of story."