The Orcadian  September 29, 2018
The Scottish Book Trust is launching a Digital Storyteller in Residence program at Orkney Library & Archive in September 2018. People in Orkney will tell their personal stories as they develop important digital skills.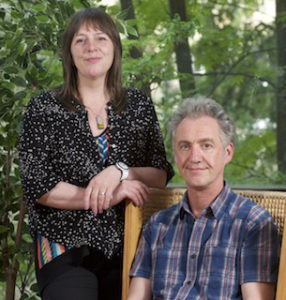 Mark Jenkins, one of the digital storyteller for Orkney, said: "We are delighted to be working with the library services, community groups, third sector organisations and schools in Orkney. On behalf of Scottish Book Trust, Rebecca and I will support local people to develop their skills and confidence in using information technology by creating digital stories. We will also build skills among library staff, local volunteers, third sector and community organisations to ensure there is lasting benefit for Orkney after the residency is complete.
"Telling stories is an important feature of Orkney culture and the Orkney Library & Archive hold a wealth of sound recordings. There is something very powerful about people's own stories told in their own voice and, with this project, we plan to work with the local community to create a new collection of Orkney voices for the library."