By Lyn Ford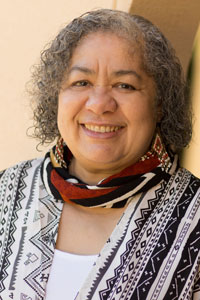 In his 2001 Viking Penguin publication, Laughter: A Scientific Investigation, Robert R. Provine stated, "… 'ha ha', 'ho ho' or 'he he'. These 'words' are part of the human universal vocabulary, produced and recognized by people of all cultures… There are thousands of languages, hundreds of thousands of dialects, but everyone speaks laughter in pretty much the same way."
Dr. Provine, a professor of psychology and neuroscience at University of Maryland Baltimore County did ten years of research before publishing his book. But most people figured out the connection between laughter and communication at birth.
Response to a first baby coo, attempt to share a smile or spoken word, or basic narrative play probably encouraged us to share more, and we may not have cared why or how it worked. Laughter connected us to the heart and communal joy of our sounds and words. We felt good about and more confident in sharing.
My personal studies took me beyond the act of communicating laughter; I needed to find some stress relief. I was too busy with my writing, storytelling work, and home life; I was dealing with some health issues that still impact my energy. I was happy, but exhausted. I found a Laughter Club, then became a Certified LY Leader.
Learning and practicing laughter exercises did more than help me relax. I found ways to energize myself in the morning and relax before bedtime. I could breathe, stretch, and laugh my way beyond many allergy symptoms…the laughs sounded like a sick bear, sometimes like a foghorn, but they worked. Very good, very good…YAY!
I also learned joy-filled activities I could share with folks whose mobility was limited, folks who, for various reasons, led mildly to severely sedentary lives that limited their socialization. This knowledge led me to develop a laughter group at an adult daycare facility. Many participants didn't respond to questions and in conversations, but they joined together in laughter.
I realized my introverted personality's responses to getting on and off stage were reduced, sometimes gone. BONUS!!! I wasn't agitated before I spoke, or too tired to shake hands and chat after I'd finished my programs.
Nowadays, when I initially meet strangers, I can take a deep breath, smile a real smile and laugh a friendly laugh that doesn't sound like somebody dropped ice down my back. And I've started sharing breath and laughter techniques with others who are prone to pre- and post-performance stress.
I've become a Certified Laughter Yoga Teacher, teaching others to facilitate and share laughter, a trans-cultural gift of understanding. Everyone can speak laughter.
At the 2017 National Storytelling Network's conference in Kansas City, Missouri, I'm offering my workshop, "Laughter, Breath, Joy:  Communal Communication". With no barriers of language or cultural misunderstanding or misrepresentation, we'll share techniques and gentle exercises that can relax us, energize us, and bring us all together.
Join us. Come and laugh, communicate, learn and play…ho ho, ha ha, very good…YAY!
About Lyn Ford
Lynette (Lyn) Ford is a fourth-generation Affrilachian storyteller, a nationally recognized workshop facilitator, and a published author. Lyn is also a Thurber House mentor to young authors, a teaching artist with the Ohio Alliance for Arts Education (OAAE) and the Ohio State-Based Collaborative Initiative of the Kennedy Center (OSBCI), a Certified Laughter Yoga Teacher, a grandmother, and a great-grandmother. Lyn's 2015 book, Hot Wind, Boiling Rain: Scary Stories for Strong Hearts is also a creative-writing resource; Lyn's fourth book (written with storytelling friend, Sherry Norfolk), Boo-Tickle Tales: Not-So-Scary Stories for Kids, is set for publication in the spring of 2017.
Contact Lyn Ford
http://www.storytellerlynford.com