by Mary K. Clark
Are you interested in storytelling and medical narratives? While many who visit the Healing Story Alliance Website are oral storytellers, we can learn much from story as it is expressed in other art forms. Penn State University's College of Medicine asks their 4th year residents to create graphic stories – that is comics!
Since 2009, fourth-year medical students at Penn State College of Medicine have created comics as part of a course called "Graphic Storytelling and Medical Narratives." The course was developed to show fourth-year medical students how graphics and text can be used to effectively communicate complex medical narratives, and to help students develop their own stories into graphic depictions.
Take a peek at some of  the 2013 narratives:
Perspective    by: Trey Banbury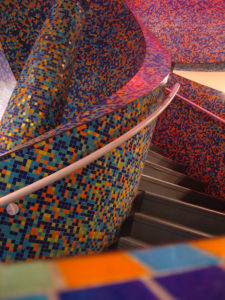 Great Expectations  by: Jonathan Gandhi
Being a Patient Made Me a Better (Future) Doctor  by: Jason Holmes
Medicine  by: Matt Klocek
Spoiled Milk  by: Megan Klocek
My Dream Vacation  by: Jessica Walrath
HMC Safari Adventure  by: Noelle Whyte
Let us know if you have other medical and health related resources that connect to story and storytelling!
– Mary
©Copyright 6/25/2013 by Mary K. Clark.  All Rights Reserved.