The Sydney Morning Herald    April 10, 2019
When Danielle Stewart attended the funerals of her grandparents she learnt many facts about their lives that were previously unknown to her.
It got her thinking about the importance of storytelling, especially for the families of the elderly.
In 2016 she started a company, My Word, whose mission is to connect people through stories.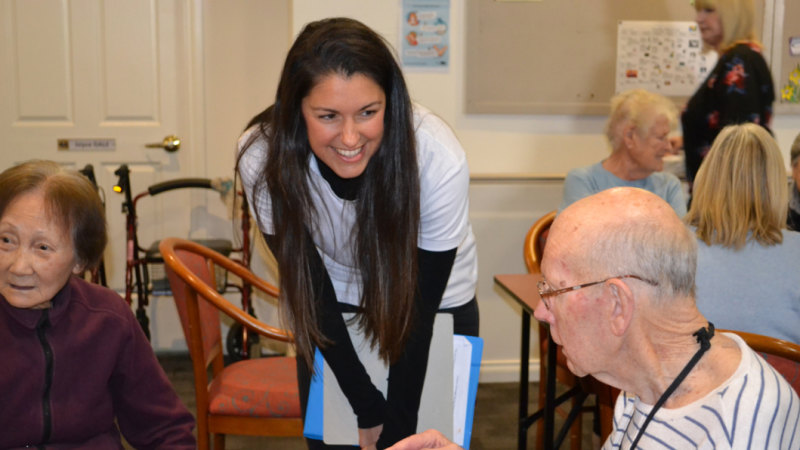 Residential care givers or family members are trained to help seniors tell their stories, encouraging positive relationships, connection and empathy between carers, residents and their families.
The activities are designed to be the ultimate story experience. My Word provides the resources, the story prompts and a recording device. Stewart says it's effective because residents are having their stories elicited by someone that they love. My Word offers different ways of capturing and displaying this information, whether it's a storyboard or a keepsake book.
Fiona Allchin, lifestyle co-ordinator at Arcare Aged Care in Point Lonsdale, finds My Word invaluable for her staff because the end product gives them a quick reference to the resident's whole life. "Residents love sharing their stories as they get to the end of their lives. The program really helps to stimulate a bit of fun conversation and helps to build trust and rapport with them when you show an interest in their background," she says.