The State Journal-Register  February 25, 2018
Summary
Last year, Erica Smith, executive director at Helping Hands of Springfield homeless shelter and an actress in local community theater, created a storytelling group in Springfield, IL. She stated her initial goals:
"I would like to have regular performances with high quality stories and involve as many people as possible. Initially the goal is just to provide some good entertainment that's a little bit different and very inclusive. After we're really established as a guild, I'd like for the guild to start becoming an active member of the community in other ways. For example, seeking out the stories of people who aren't typically told, (such as) people who've experienced homelessness, how can we help them tell their stories in a way that's inclusive and respectful. I'm already working on a project with that."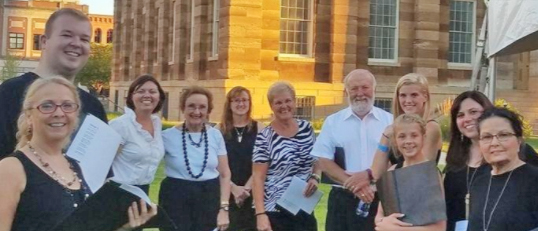 She also would like storytelling to become part of local social systems, using the University of Alabama Birmingham's medical school as a model. There storytelling has become an effective part of health care.