By Kevin Cordi
How Storytellers Serve as Actors and what we can learn from each Other (part I)
Storytellers are the first actors. Before there were set designs, lighting plots, or directors, storytellers were telling stories. Skillfully positioned words handled by a crafty raconteur steered the audience's attention. An African Griot might use stories to warn children to act on common sense. From the foolish antics of the wild spider Anansi, children (and adults) learn to think more about their choices.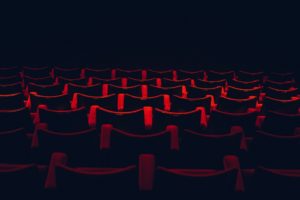 From the dynamic and vibrant tones of a master bard, the epic tale of Beowulf chilled the fires. It, too, was because of the storyteller's voice and deliberate actions that Grendel, the creature underground, was able to strike the warriors. This talented epic teller recounted the battle as though it was occurring as the listeners heard it. The teller set the scene.
From the Seannachai in Ireland to the Jack teller of the British Isles and the Appalachian Mountains, storytellers are rooted within our culture.
The nurse at the bedside often became a storyteller to soothe the pain of unhealthy or scared soldiers. Other times, storytellers were the community elders. In fact, becoming a storyteller was seen as a rite of passage. As an African proverb suggests, one would never die if you told his or her story because storytellers were positioned to keep the tales alive.
Storytellers are also actors.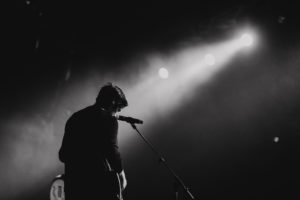 Today, there are thousands around the world who call storytelling their profession. I, too, am a storyteller and for the past twenty-seven years, have studied storytelling both from the oral tradition and through formal study. My first storytelling influences were my parents who shared Appalachian tales and personal stories from their homes in West Virginia. I sat spellbound, mesmerized as our living room became the theater for me as well as my five brothers and sisters.
My mother would recount each tale, without props or scenery, of how grandfather West killed the giant black snake. We hung on every word as much as the dead snake hung at the end of the pitchfork.
Stories were my theater. I wanted to learn more. I then earned a Master's degree in Storytelling and Education combining work from the University of Akron and East Tennessee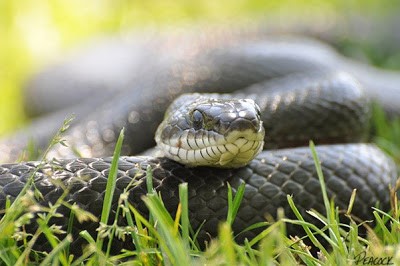 State University. With the guidance of Dr. Flora Joy and countless others, I learned to soak into what noted teller Jay O'Callahan calls "theater of the mind." I continue to study this art as using drama and story as an educational practice at The Ohio State University where I earned my doctorate in storytelling and learning.
At ETSU, we learned how to unfold each story so that it was not only heard but experienced by the audience. We explored the importance of silence, transitions, and effect. Most importantly, we began to understand storytelling as an art, like acting, as a practiced discipline.
In theater, actors play out consistent roles and may use props.
During this time, I also learned the formal art of theater. I was also able to train as an actor at Kent State University and working at The Pioneer Playhouse, a summer stock program in Kentucky. At Kent, I learned to position myself so that I could physically open up to the actors that I worked with and work with them to complement scenes. Blocking choices could have a dramatic effort on the play. I had to physically stand so the audience had an inside view of what was going on the stage.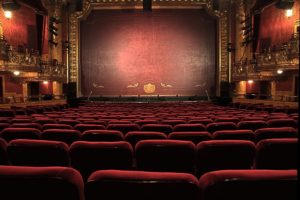 I learned how to focus the work so that one could see the scenes in connection to the play. My summer stock experience further trained me to value objectives and obstacles that are inherent in character and scene work. I starkly remember how each actor had a new way to prepare. From the crazy ways of preparing for a role, I remember one actor putting a metal trash can on his head to check his voice to the time to the marvel when a lead was sick and the other actor learned her the lines and the character in two days.
With the company of actors, I starkly remember how we all worked together to enrich the experience. We labored over questions such as "what physical or mental obstacles were in the way? and "How did the character add to the themes?" Every night that we performed, the audience reacted differently to our choices. I learned that an effective actor needs to learn from these reactions as they develop the work of the character in relation to the play.
As a storyteller, I value the characters that I create for my audience. No matter how small the role of an actor, one must find a way to tell the story of your work. Each character is always in connection with the experience of the play.
This is part one. Part two will discuss the link between theater and storytelling.  I also had the amazing experience to study with Professional Storyteller/Theater educator Rives Collins at Northwestern.  Let us know what you think of part one and stay tuned soon for part two. We invite you to join in the discussion.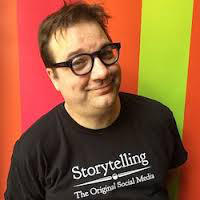 Kevin D. Cordi is the author of Playing with Stories (Parkhurst Brothers, 2014) —Story Crafting for Writers, Teachers, and Other Imaginative Thinkers and You Can't Tell Jack: A Storyteller Goes to School (University of Mississippi Press) which can be ordered at https://amzn.to/2CzHTv0. He believes play makes real connections in story development. You can find out more at www.kevincordi.com.
Contact Kevin
Telephone: (559) 213-0161
Website: www.kevincordi.com
Email:
Facebook: http://www.facebook.com/kevin.cordi.professional.storyteller
Twitter: http://www.twitter.com/kevincordi
NSN loves publishing items submitted by the storytelling community! If you're interested in writing something for publication on the NSN website, newsletter, or Storytelling Magazine please contact the NSN office for more information.
Contact the National Storytelling Network
c/o Woodneath Library
8900 N.E. Flintlock Road
Kansas City, MO 64157
Telephone: (800) 525-4514
Website: https://storynet.org
Email:
Find us on social media!
Facebook: https://www.facebook.com/National-Storytelling-Network-217381542906/
Twitter: https://twitter.com/NSNStorytellers
Instagram: https://www.instagram.com/nationalstorytellingnetwork
YouTube: https://www.youtube.com/channel/UCBedmDdaRi9N-4Hs-QeYNqw